Leeds city centre is home to some of the best restaurants in the UK, and arguably the world. With D&D bringing Issho and Crafthouse as well as the Michelin starred The Man Behind The Curtain, the city centre can certainly feed you well.
Despite this excellence, there is no reason why you shouldn't be looking to really explore Leeds by getting to know the restaurants and eateries that are the suburbs' hidden gems. Here are six of the best.
I am Döner
Located in Headingley and offering incredibly high quality kebabs, rice boxes, as well as a range of vegan and vegetarian versions of these offerings, I am Döner truly is the best kebab takeaway in the UK in our humble opinion. We were early converts, but numerous prizes (and far better photographs than ours!) later and this has become the go-to option for pretty much anyone who fancies a quick, great meal in Headingley.
Indeed, while you might disregard kebabs as you know them now as a gross manifestation of all that is wrong with fast food, this assumption would be to ignore the research, expertise, and quality of cooking and ingredients at this eatery, all of which take a humble kebab to a divine and rather decadent meal.
Hana Matsuri
This incredible sushi restaurant is not only part of the truly thriving Meanwood food scene that includes The Hungry Bear, Zucco, and Via Verde, but also makes the Waitrose sushi counter in Meanwood (which we are, admittedly, huge fans of!) seem like a rather meek attempt at trying to emulate what sushi should taste like.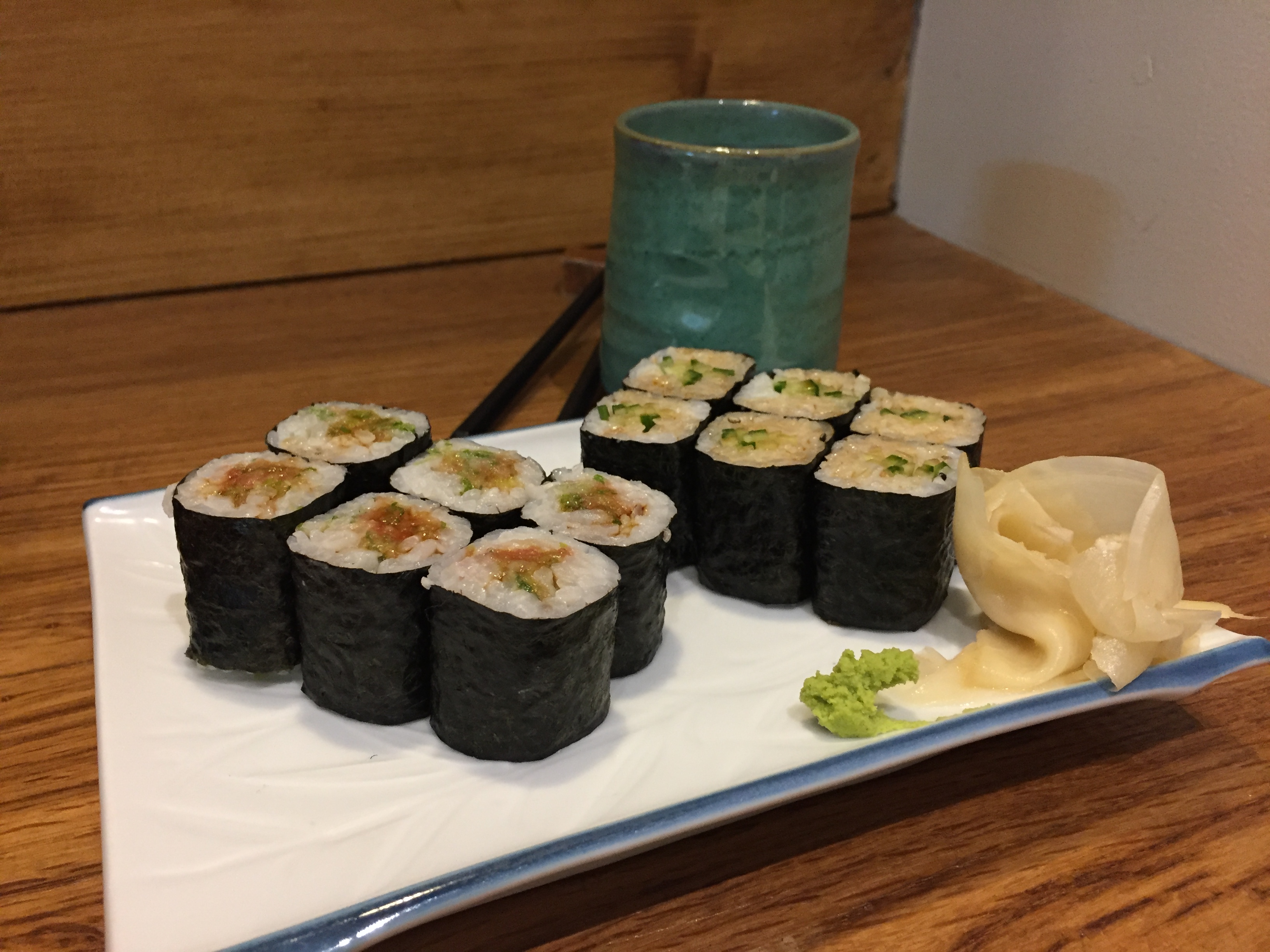 With a no-nonsense approach to the menu (you won't find avocado maki on sale here) that stays true to authentic flavours and tastes, it is perhaps the sashimi dishes that truly make Hana Matsuri stand out as one of the top restaurants in Leeds. Simply put, if you fancy really high-quality Japanese food that is true to authentic tastes, then Hana Matsuri is the best way to find it without experiencing a rather long plane journey.
Opt for the fatty tuna and spring onion maki alongside your sashimi and you won't go far wrong. It's also worth mentioning that Hana Matsuri are welcoming for little ones; our little girl loves a bowl of their miso soup alongside some cucumber maki!
Prashad
This is another excellent Asian offering in Leeds, this time from Drighlington (which we accept some in Bradford would argue comes under the Bradford area but Google states otherwise…). With the best Indian tasting menu we have ever tried on offer, incredible food in general on the a la carte menu, and a proud vegetarian focus, Prashad really is worth the short journey from the city centre.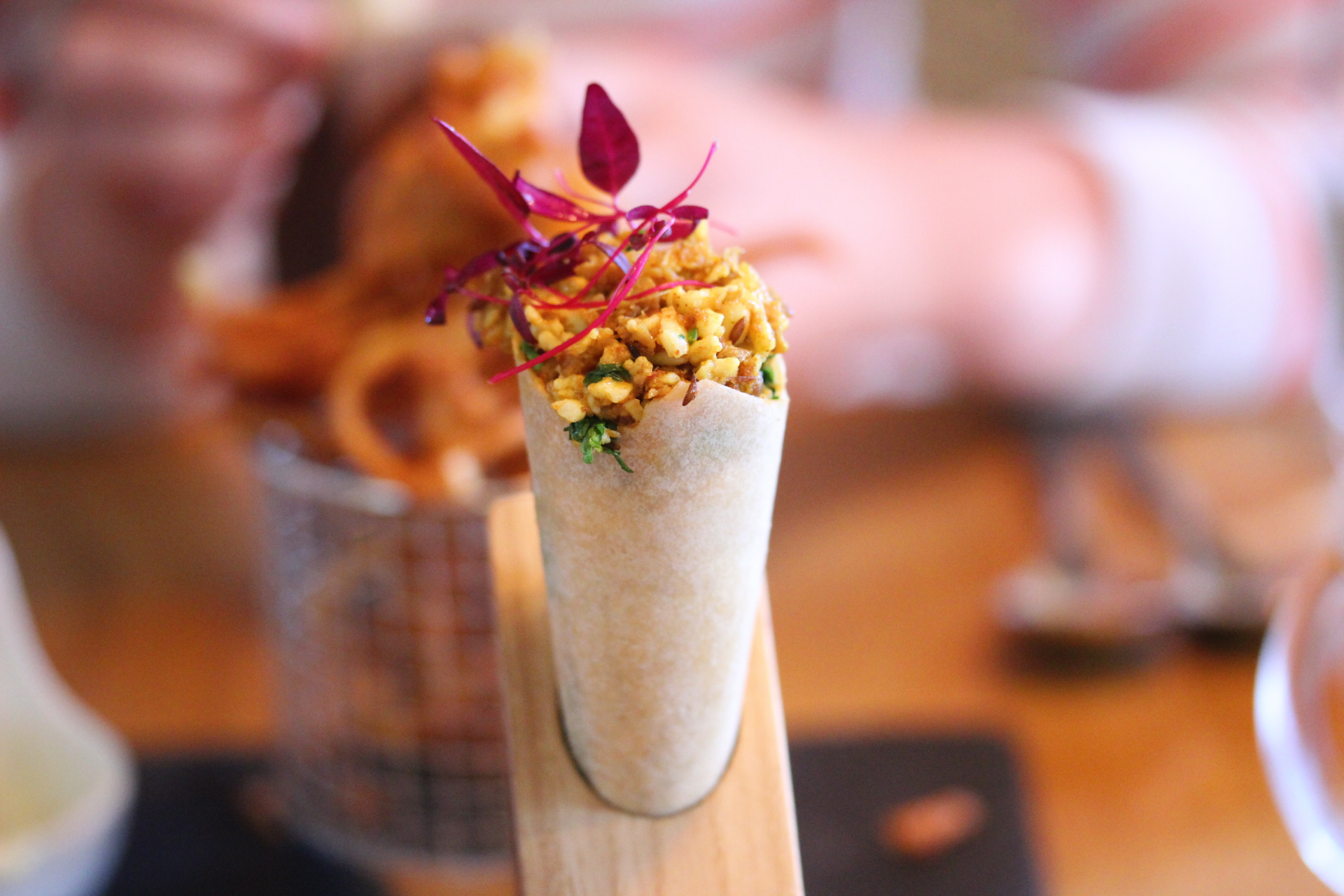 As well as great tasting food, our review also should show that they know how to make their food look incredible.
Trattoria Il Forno
There are a LOT of excellent Italian restaurants in Leeds. With Salvos, Zucco, and many others all offering incredible food, there is no easy way to say which is best. However, if you want incredible pizza, then Trattoria Il Forno in Horsforth is the place to go.
While the pizza itself is delicious, especially the chorizo, mascarpone, and bell peppers masterpiece, the indulgent gelato is also exceptional. The sides are also spot on, including the potato wedges with garlic mayo dip. It is a must that you reserve a table if you want to guarantee you will be able to enjoy a sit down meal here. This is another good option for little ones, who are made to feel very welcome.
Zucco
We mentioned it briefly just now, but if you want Italian fare that strays away from the pizza, pasta cliche, head to small plates-focused Zucco in Meanwood. Think Italian tapas and you'll get half the idea, although this doesn't really do it justice. The plates come out of the kitchen freshly made and carefully assembled, and you'll be able to tantalise your tastebuds with the likes of salt cod ravioli, braised beef pappardelle, and a stunning ox cheek ravioli which is like a warm, loving hug on a plate. An Italian sausage and bean stew will, if your little one is like ours, go down a treat with your toddler as much as it does with you.
Couple this foodie heaven with decent value glasses of prosecco, plump juicy green olives, and plate after plate of small, rich arancini, and you'll see why you could easily lose a whole afternoon in Zucco.
Round your meal off with the subtle, sweet green apple sorbet and you'll be onto a real winner.
Amalthea
Having recently received a glowing review from the Yorkshire Post, award nominations pilling up, as well as having navigated that tricky first year as a restaurant, Amalthea has brought some amazing Greek food to the people of Adel.
The evening meals are delicious (as well as being authentic), the BYOB means that you are able to pair the meal to wine you feel like drinking, and the lunchtime wraps are incredibly addictive. All of these wraps are incredible (and we think we have now tried them all!) but the best has to be the avocado and halloumi option that we find difficult to deviate from whenever we pay a visit.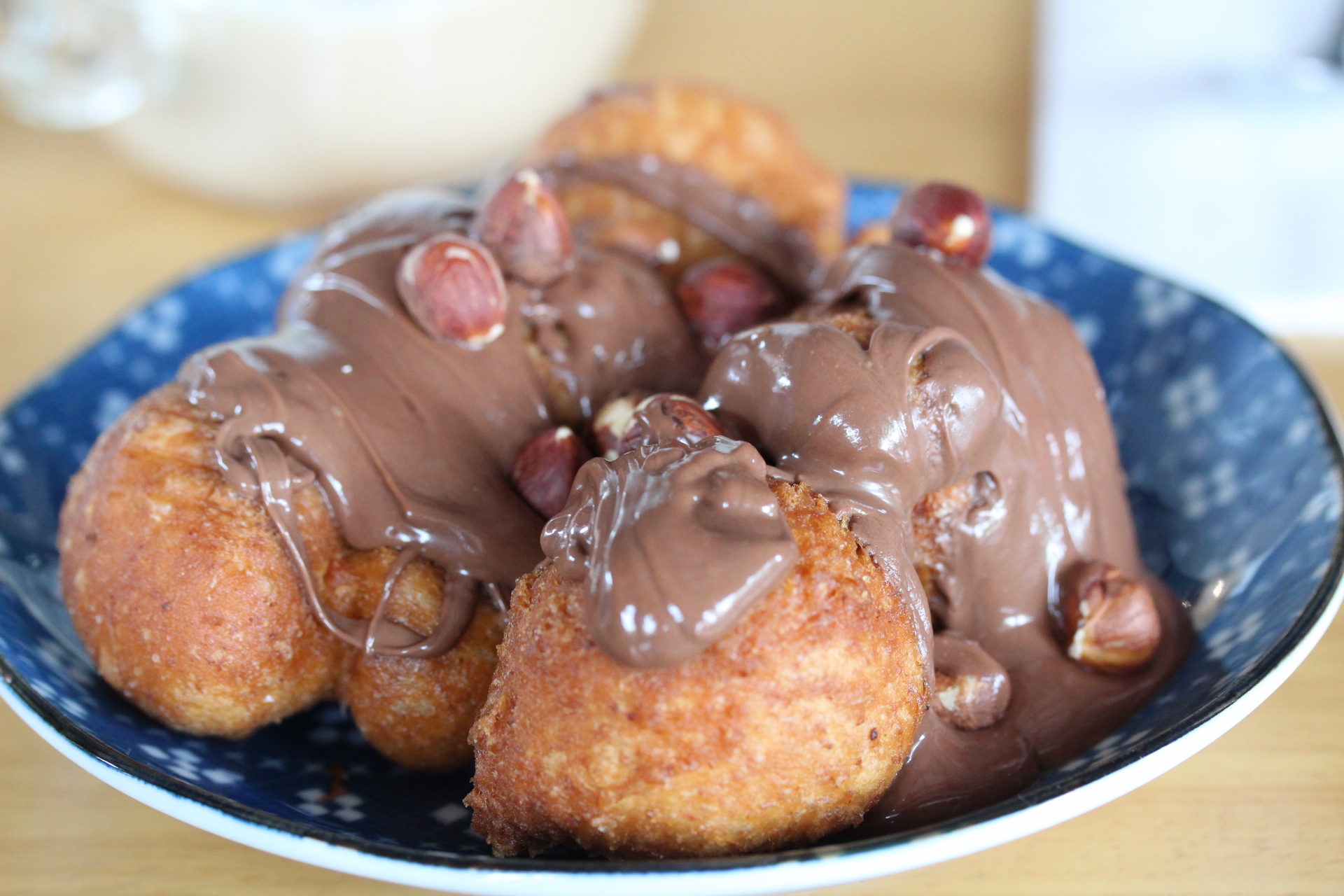 If you want to be indulgent, finish your meal with the Greek doughnuts with nutella, and maybe even a warming chilli hot chocolate, the perfect way to end your time at this relaxed, friendly bistro in the heart of Adel.
Of course there are many, many more suburban options to choose from and we welcome any tips and comments on ones you recommend. None of these recommendations have paid to be included in our list and are there on merit of our experiences as well as the views of others.