When you think of going for a curry in the UK, there are a few largely unfair perceptions that have been created over time thanks to comedy sketches such as Rowan Atkinson's Indian Waiter sketch. Prashad in Bradford doesn't just dispel the image of a 'pint and a curry' but takes Indian cuisine itself to an entirely different level; in terms of quality and presentation, it matches fine dining restaurants in Leeds like Vice & Virtue and the recently opened Issho.
So, how does Prashad do this? Well, in truth, in many ways, but one huge factor is in offering a tasting menu which introduces diners to a range of the dishes on offer and conveys a true sense of what the chef wants to be doing in this restaurant. Of course you don't just need to go to Prashad for the tasting menu; there's a wide range of main dishes and starters as well as the traditional offering of a thali.
To truly understand the sheer quality of the dishes on offer you need to try them, but we can enlighten you as to our view on a selection of the seven dishes on the tasting menu that we enjoyed last weekend when we visited.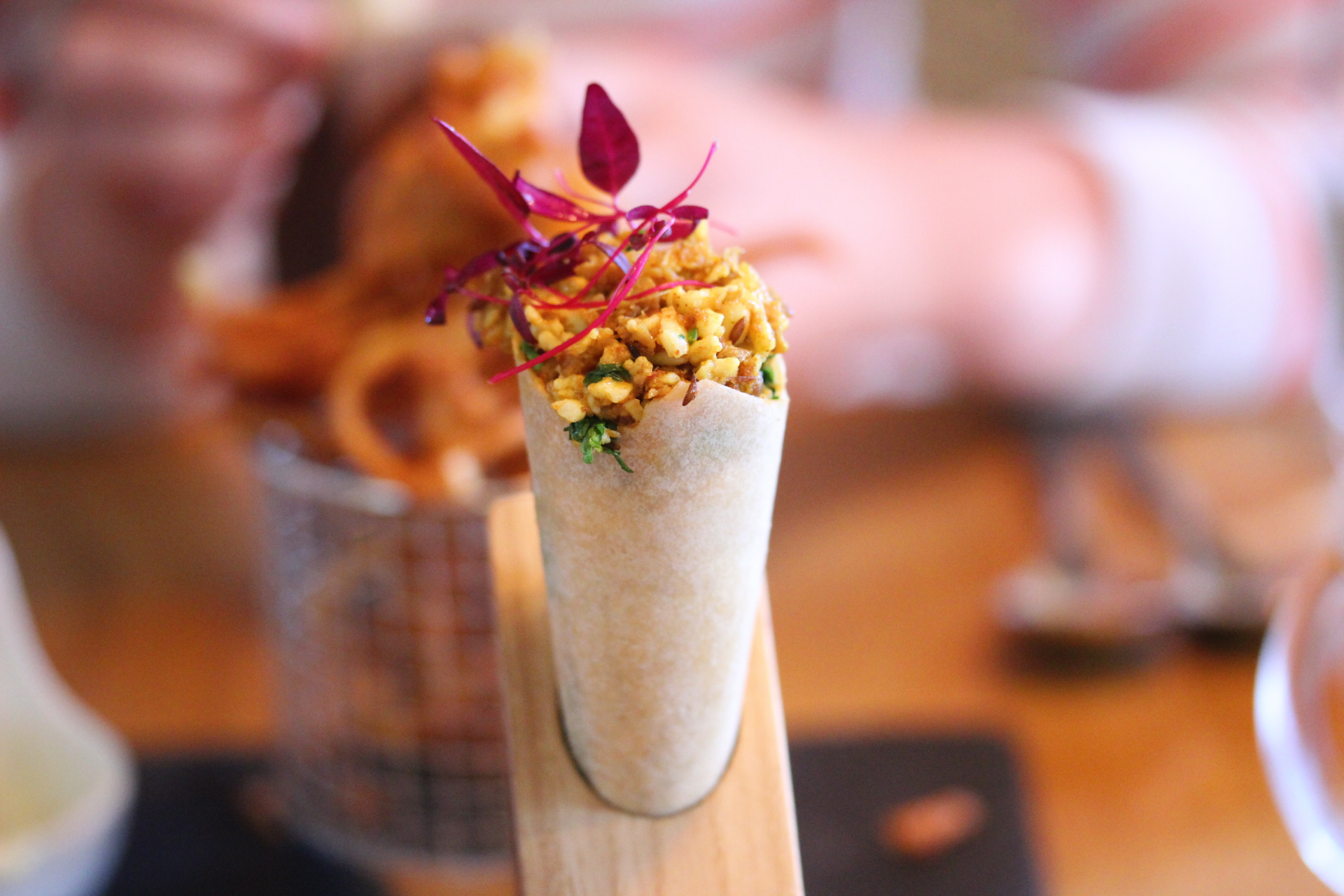 Perhaps the most visually stunning dish was the incredible sanku starter, which we were advised was the Prashad version of a samosa. It was incredibly tasty, with a beautiful balance between spice and substance, with the paneer allowed to shine through. It was crispy, as all good samosas should be, and was the perfect start to our meal.
The dish that will leave you all talking though is much further into the menu: the main dish of massala dosa. This is a beautiful curry that comes with a visually stunning and brilliant to dip baked crepe rolled into a helpful shape to allow you to scoop up the potato and onion curry, which sits in a sublime, delicate lentil broth. We really enjoyed getting our hands dirty and devouring the curry with the crepe but somehow the dish still felt refined.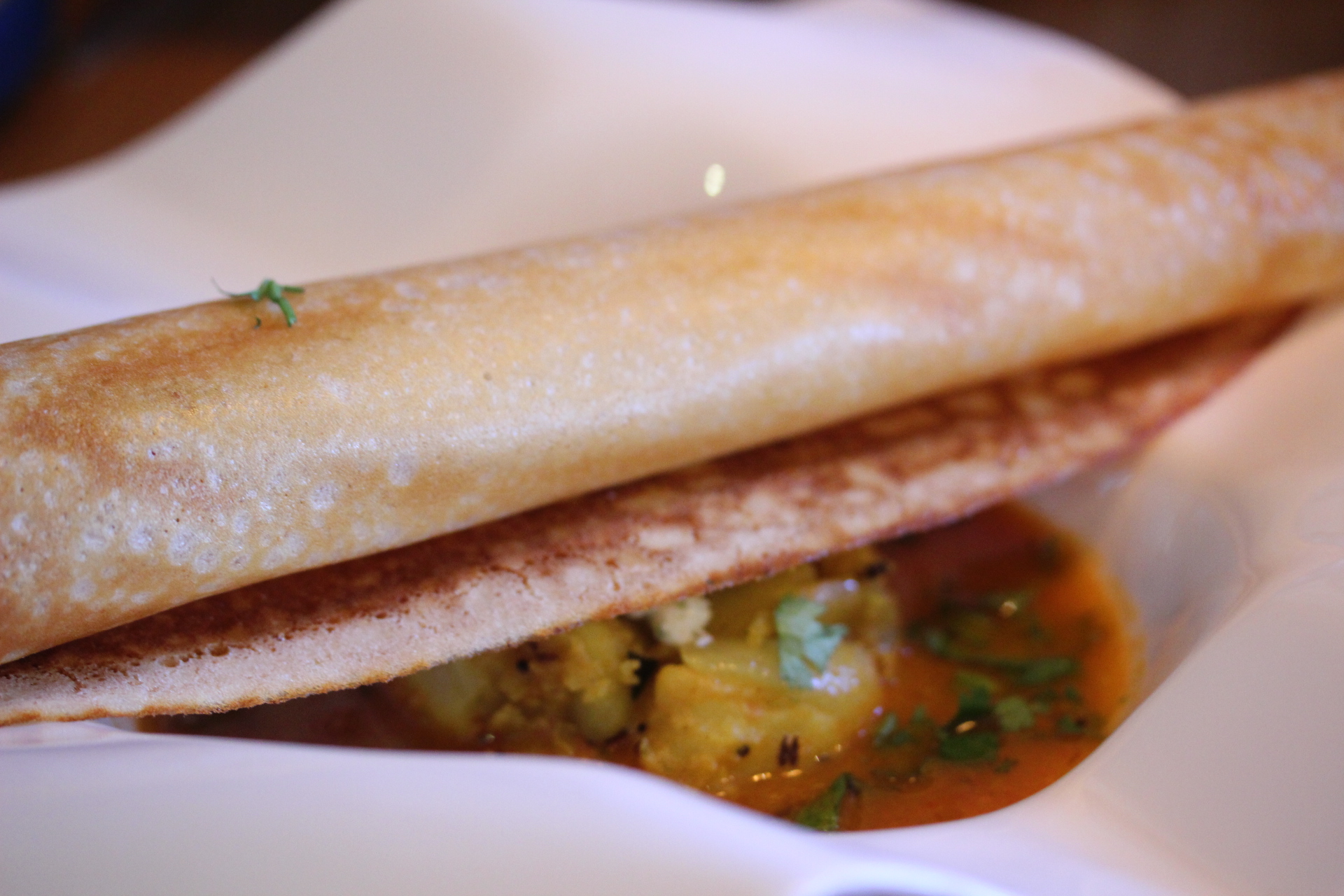 While the bhel, kofta and pattra (a leafy parcel that packs huge amounts of flavour; it was like biting into a bundle of Indian flavour explosions) all pack a punch and have a visual appeal to be proud of, to describe them all would perhaps ruin the surprise of just how good they taste. The final dish was a traditional and delicious shrikand, which was sweet without being overwhelmingly so.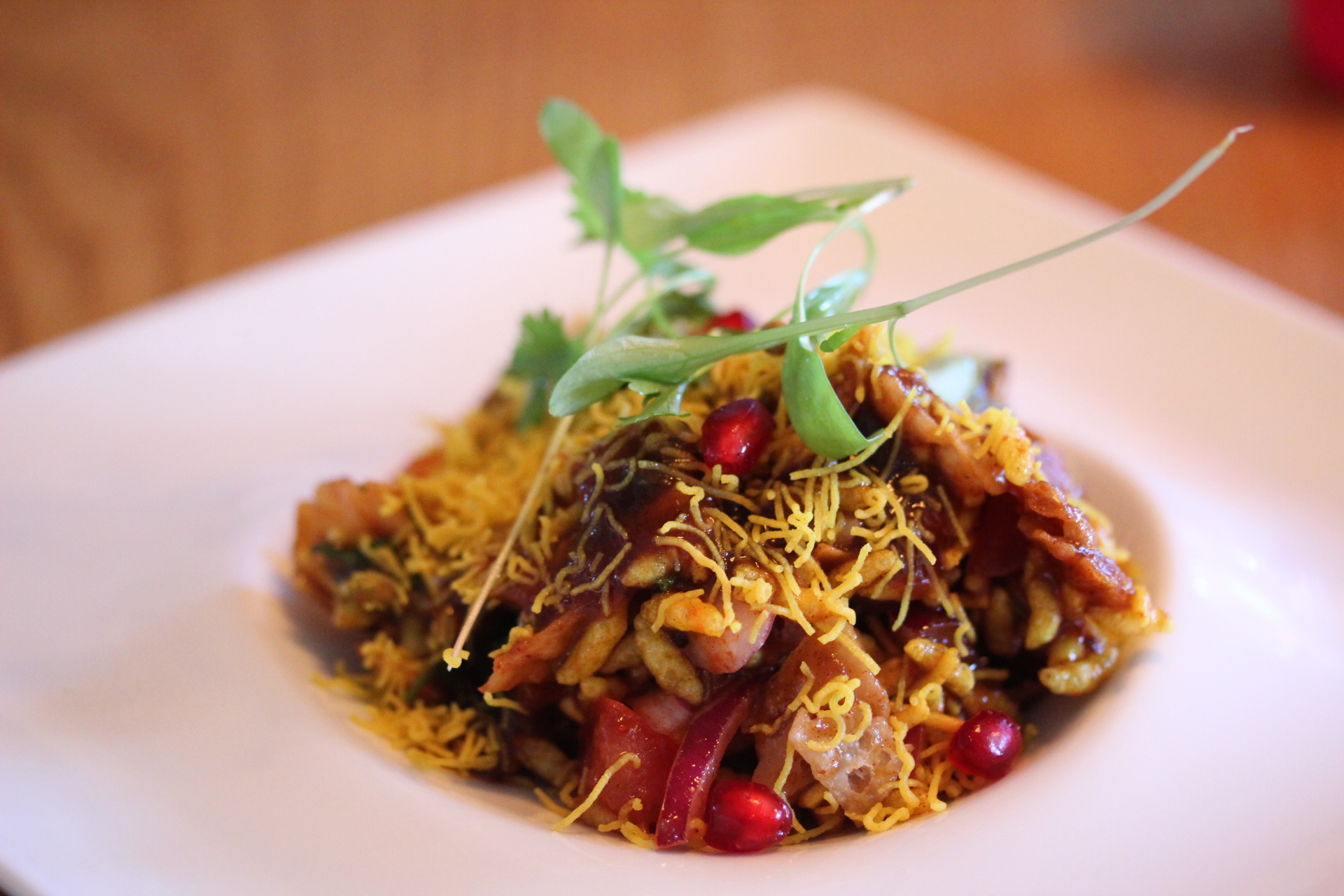 It's not often that we'll say this, but we didn't even care that there was no meat on the menu. This was traditional food balanced with a modern and refined appearance and elegant surroundings. The waiting staff were also absolutely top notch and made us feel really at home. They also went out of their way to amuse and entertain our toddler, who was in her element enjoying all of the dishes and laughing along with the waiters.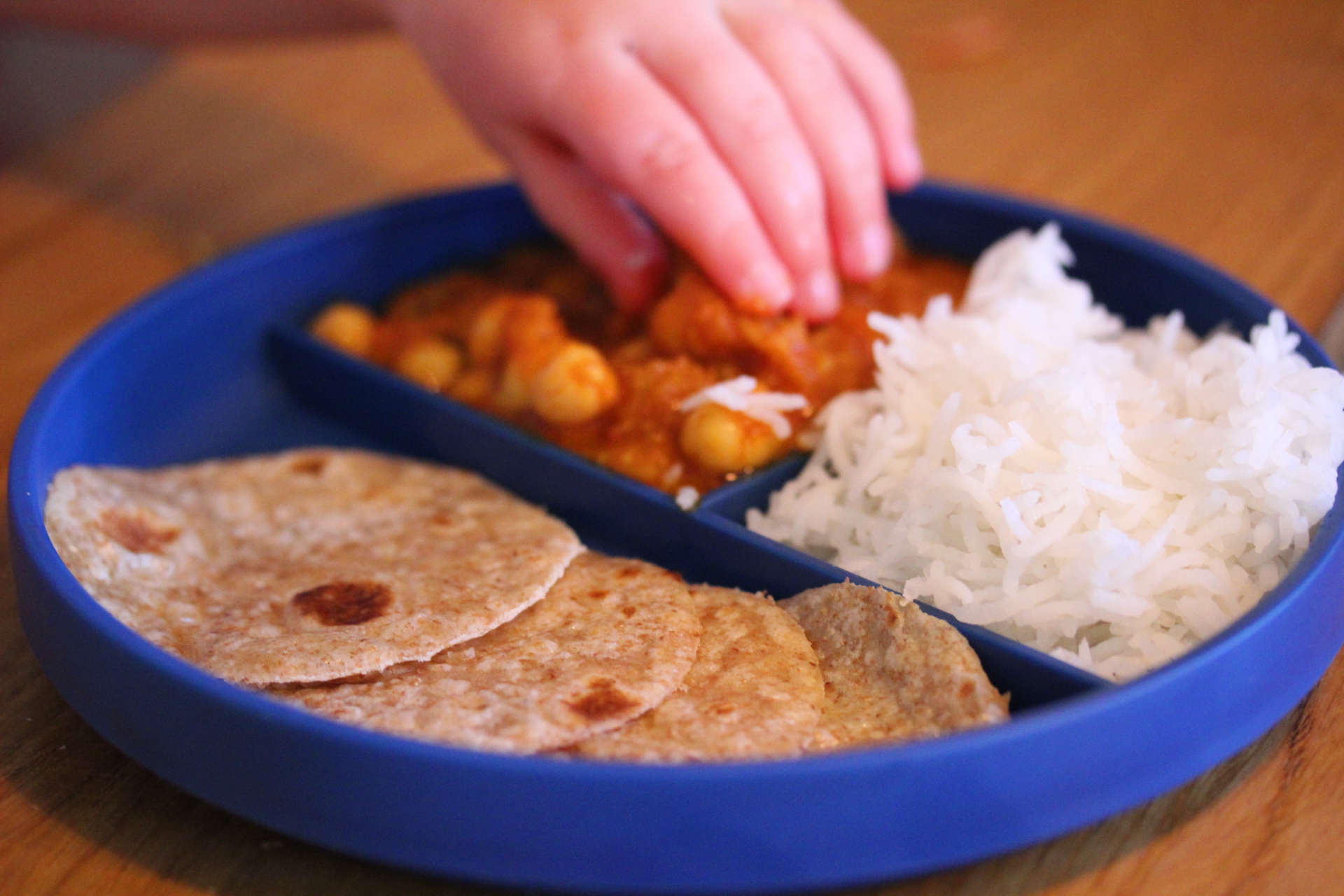 As a final aside on that note, it is worth mentioning that Prashad gave us a lovely kid's meal for our little girl to enjoy (chickpea curry without too much spice) and she devoured it. This is a restaurant for a special occasion, but one that is also extremely welcoming for the whole family.
We'll definitely be back to Prashad, hopefully very soon!