We recently previewed the Pop Up and Play Cafe at New Dock and were lucky enough to be invited down to see for ourselves what the child-focused creative events company are all about as part of the Leeds Indie Food Festival 2016.
To put it simply, Pop Up and Play make it their mission to create engaging spaces for children that don't make adults run for the hills! At the event we attended, the company had chosen to team up with Tom Cockerill, The Rare Breed Chef, to create a pop up cafe in the middle of Leeds boasting exceptional food in an environment designed primarily for kids.
Creating child-focused spaces that also appeal to adults isn't exactly an easy task, but somehow Pop Up and Play have made it happen. The space they created at New Dock had a cool vibe to it, stripped back and kept simple to appeal to adults (you can see why this space was previously used by Google) but was also packed full of kid-friendly activities and fun touches that kept on the right side of the classy/tacky divide.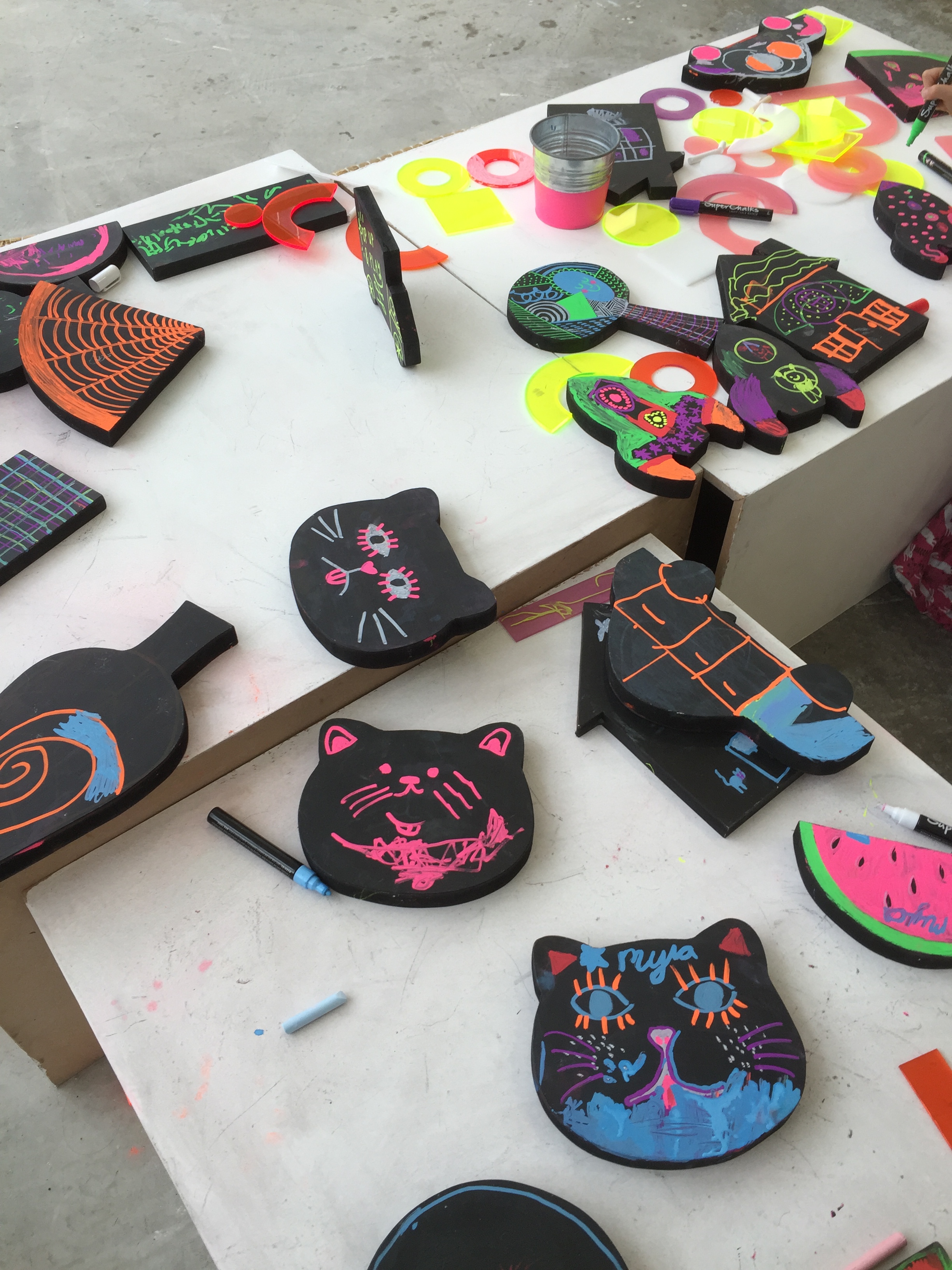 For instance, the Wendy Playhouses, which are usually decorated in garish colours and stick out like a plastic sore thumb, at the Pop Up and Play Cafe were kept simple, with bare wood used for the structure. To the kids, it made no difference to the fun and games, but to the adults, it was much easier on the eye! Likewise, the colouring in section allowed kids to scribble with neon markers on black slabs, a far cry from felt tip pens, crayons, and the other hallmarks of your standard kid-friendly chain cafe.
As for the food, the Yorkshire Dexter meatballs in a red wine sauce served with buttered linguine was delicious. The food wasn't compromised on here in a nod to the child-friendly appeal of the event; the focus was as honed in on the food as it was on the environment.
It also has to be said that the creme brûlée was in the top two creme brûlées I have ever eaten (the other being the creme brûlée at Sous Les Nez, so high praise indeed). It was kept simple, as it should be; nothing bothers me more than when fruit is added to the creme brûlée mixture. The texture was spot on, the flavour of vanilla intense, and the crack on top just perfect. This was one of the nicest, most straightforward "foodie suppers" we have eaten out in a long while.
Pop Up and Play, for us, is a company that has proved to be a revelation. Their next event in Leeds will be the World's Biggest Disco, happening on July 1st, and we will definitely be keeping an eye out for them around the UK as our little one grows older.
Disclaimer: We received a complimentary meal in order to provide a review of this event. All opinions are our own and as always we were under no obligation to provide a positive review.