Last week, we popped down to Cabana in Trinity to sample their new all-day dining menu.
We really like Cabana. It's a family-friendly chain restaurant that offers something a little bit different. They're now trying to boost trade during the day to complement their evening popularity (which is no doubt boosted by their delicious range of cocktails).
Their new all-day dining menu represents fantastic value whilst packing a few serious flavour punches.
Highlights, for us, included the Bahian Coconut Curry, a mild coconut curry served with spicy chicken and Biro-Biro rice. The creamy sauce hits all the right notes for this sort of aromatic curry and, for those who can't handle spice, it's a really accessible way to sample low levels of spice and flavour without any taste buds being ruined in the process!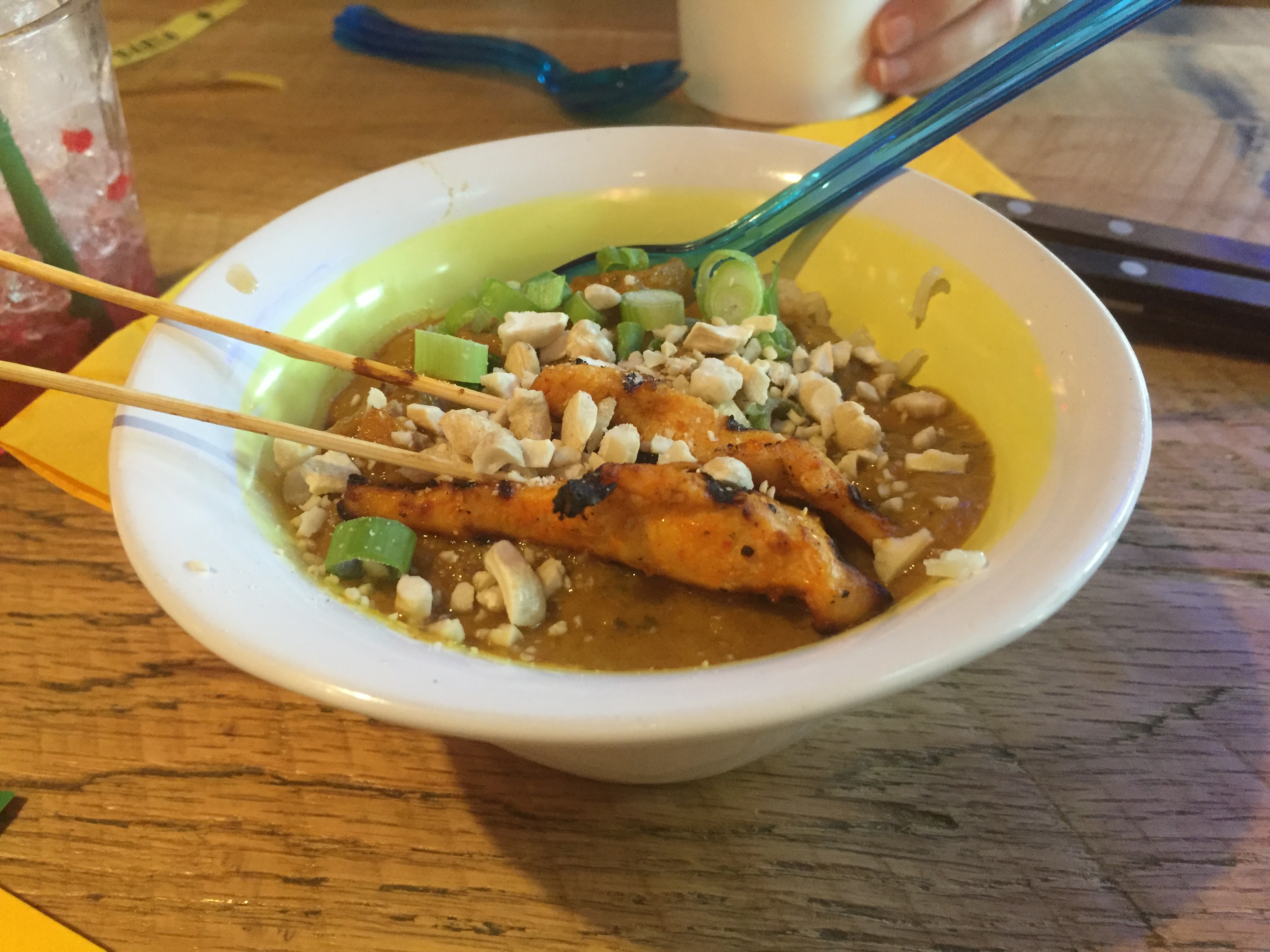 The pork and papaya sausage that we tasted alongside an exceptional mound of hot, crispy sweet potato fries (honestly, we could eat them by the tonne) was also really good. We preferred it to the crispy squid, which wasn't much different to the squid rings you get in other, less interesting chain restaurants.
Both the squid and the sausage dishes are offered in Cabana's new express lunch fast-food lunch boxes, weighing in at just £6.95 a pop.
Finally, a shout-out to the quinoa, avocado and squash salad. Not our cup of tea (we haven't really managed to jump on the quinoa bandwagon!), even though it did come with very tasty, salty little strips of gorgeous halloumi cheese, but our little girl absolutely loved it. She ended up pretty much covered in quinoa but with a huge grin on her face, so two thumbs up from her to Cabana for creating that little gem of a baby-friendly lunchtime dish.
Cabana is well worth a try if you're wanting something different for lunch in town, especially if you have babies or kids with you and you want the family-friendly accessibility of a chain restaurant.
Oh, and make sure you leave room for churros if you have time. It may be lunchtime, but that's how they roll in Brazil..!
Disclaimer: We were invited down to try the new menu free of charge during a promotional evening where small portions of the new dishes were available to try. All opinions are our own and we were under no obligation to provide a complimentary review.