Postboxed are aiming to revolutionise the way we send gifts. They design gift boxes that fit through a standard letterbox, so no more awkward knocking on the neighbour's door to get your missed package, or finding your delivery hidden by the bins in your designated – or not so designated – 'safe place' by the postman!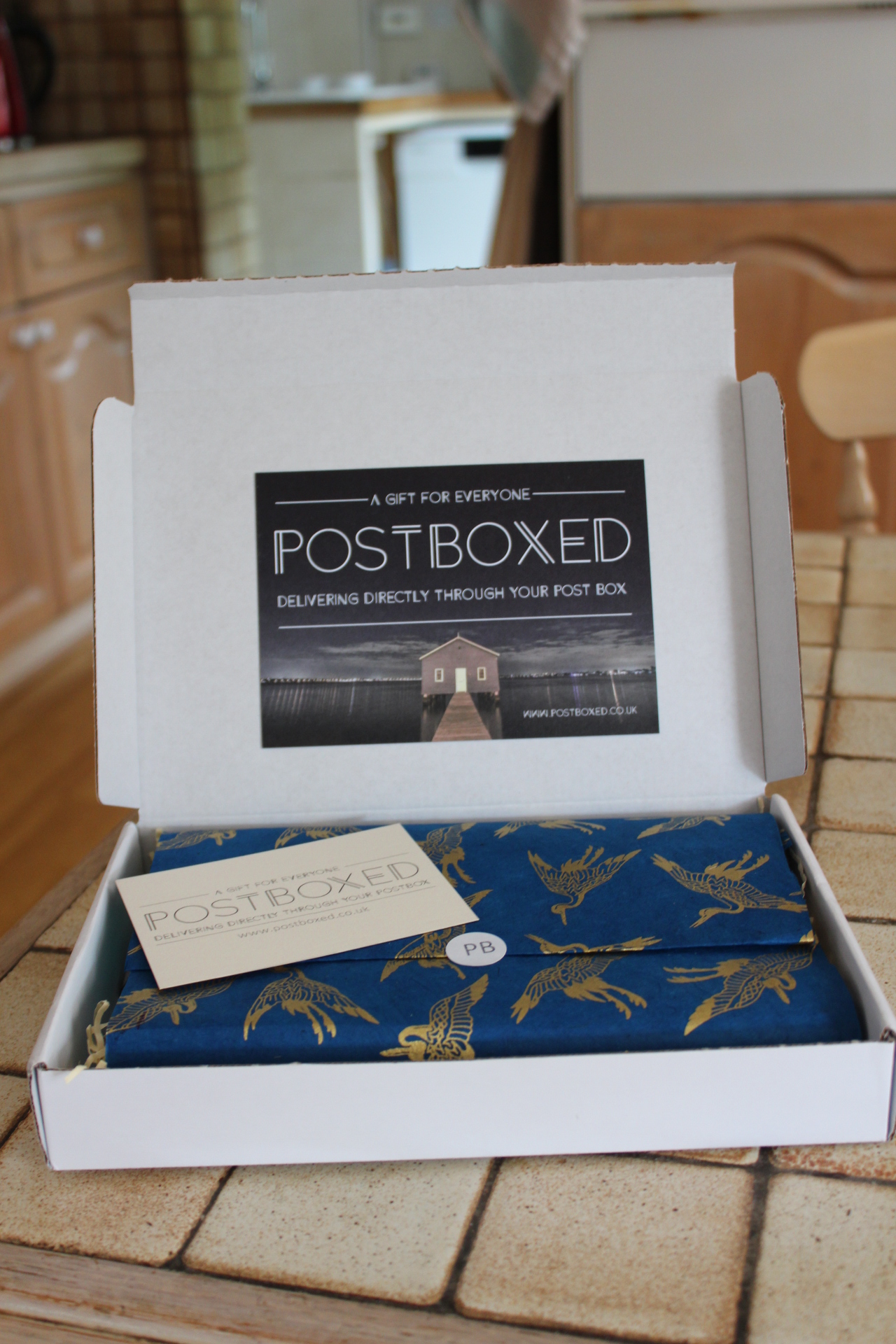 Their gifts are suitable for all occasions – birthdays, anniversaries, new babies, weddings, and so on, and can be tailored for all sorts of tastes. You can even order boxes for customers or employees if you own a business.
We sampled one of Postboxed's boxes, a box fit for the foodie in your life. It contained a tea towel outlining some really interesting beer and food pairings, and two varieties of tasty chocolate: Pump Street Bakery rye crumb, milk, and sea salt, and Coco Chocolatier Artisan Roast Espresso chocolate.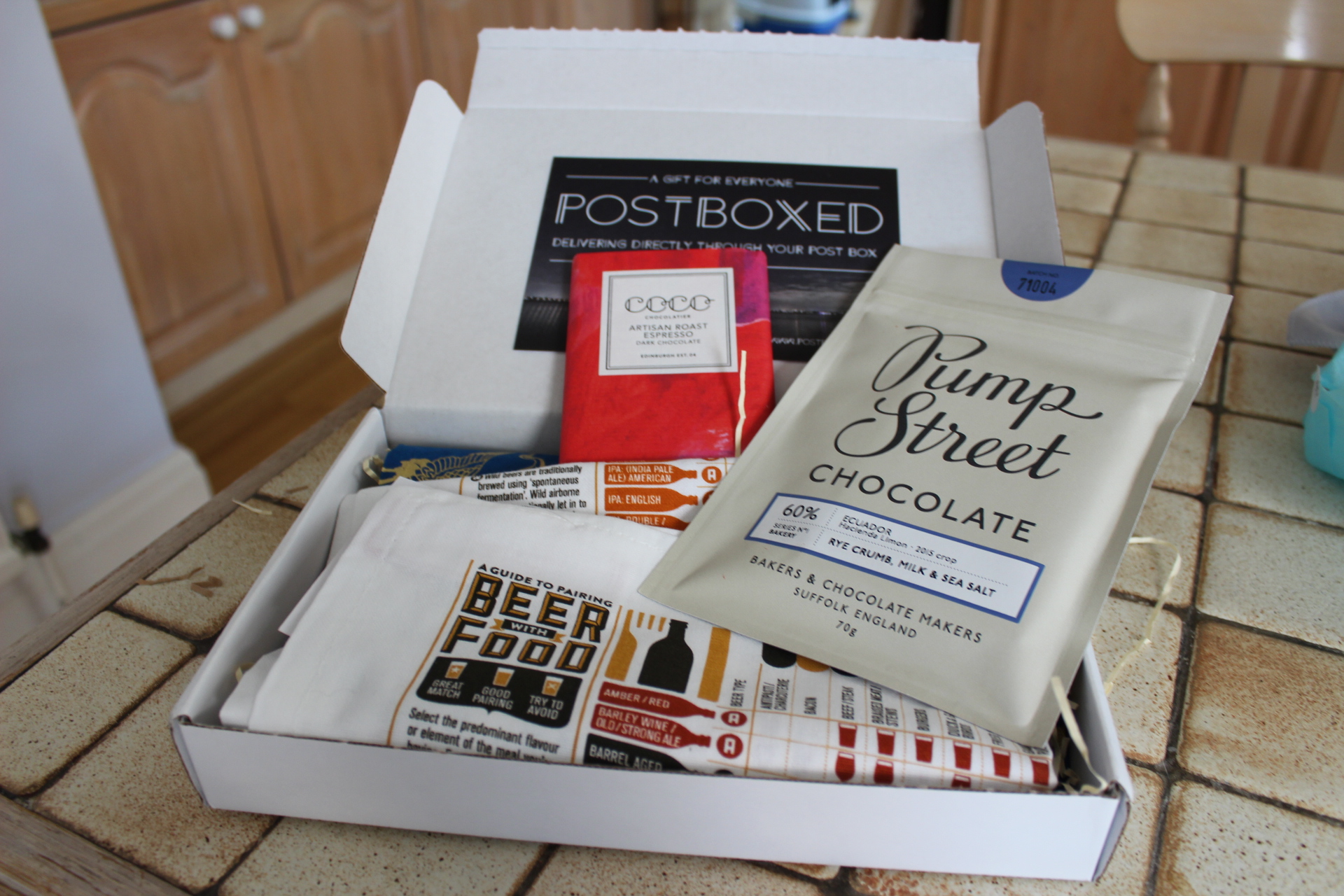 The box was really attractively packaged, as were the individual components. The highlight was the rye crumb and sea salt chocolate; whoever thought of putting rye crumb into chocolate is a genius. This isn't your bog-standard chocolate; clearly there is thought behind what goes into the boxes and they are designed to offer something a little different to the norm in terms of gifts.
Postboxed is a great idea and an easy way to show someone that you've been thinking of them. The way it can be tailored to individual tastes is brilliant; there really is something for everyone on their website. With Christmas now mere weeks away (yes, really!), put Postboxed on your list – Santa might just be kind to you!