Last weekend, we popped down to Creams in The Core in Leeds to sample their afternoon tea offerings. Before we say anything else, our afternoon tea experience is plentiful; we've had afternoon tea in several continents, and in many of Yorkshire's, and the UK's, top foodie destinations. So, it's fair to say we know our scone from our fruit loaf, and our delicate open sandwich from our crustless cucumber and cream cheese sarnie.
With this wealth of afternoon tea dining behind us, it was always going to be hard for Creams to compete. We'd read some questionable reviews beforehand as well – like this one from Leeds-List, and a few on TripAdvisor. However, we always approach new foodie destinations with an open mind.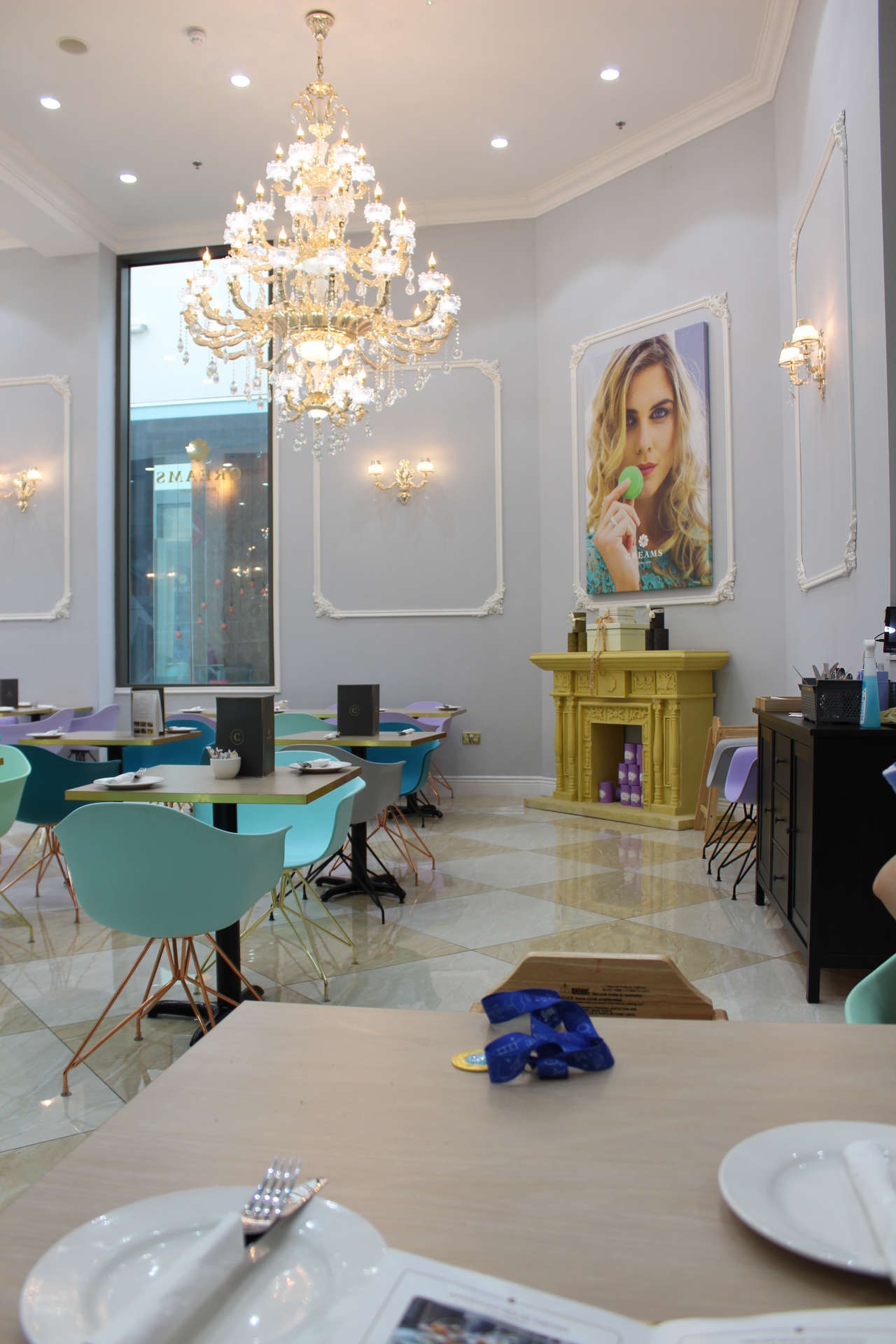 Creams boasts about its levels of elegance and sophistication, but apart from the chandeliers hanging from the ceiling, this wasn't always in evidence, especially as we had to go up to the counter to order our food.
Still, the setting was pleasant enough. We decided to order the Emperors of India afternoon tea, which sounded like a unique twist on the standard afternoon tea offering. What turned up, however, was the Royal Arabian afternoon tea, which we didn't fully realise until we'd started diving into the tiers.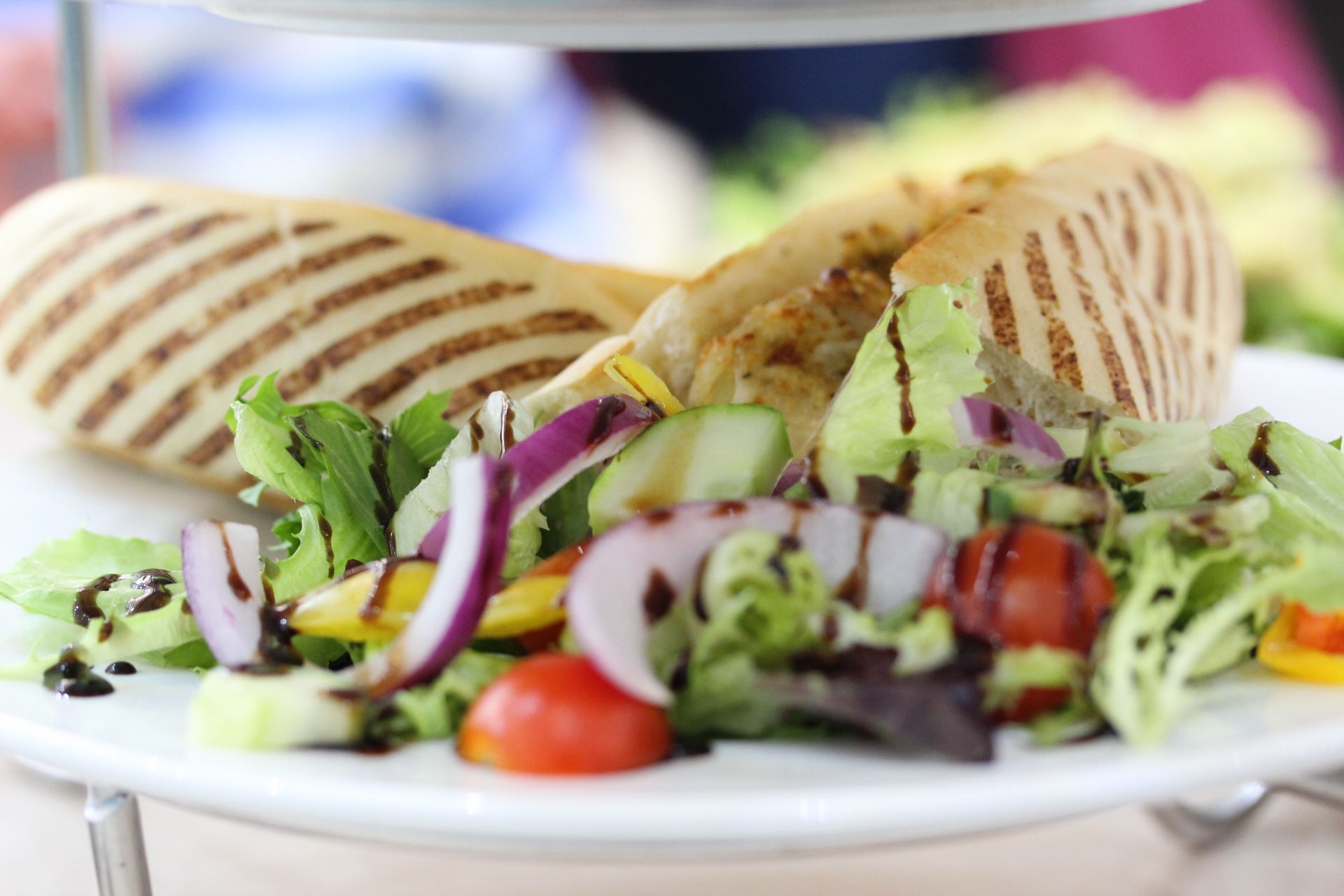 The panini melt was nice enough, albeit a little heavy for an afternoon tea, but the scone tier had been replaced by pitta bread and hummus – an afternoon tea crime! Our little girl was perhaps the biggest beneficiary of this swap, but we were more than a little disappointed by the absence of what we regard as the highlight of any afternoon tea. The extra plate of lemon pepper chicken, brought in addition to the three-tiered stand, looked a little odd, but was pleasant enough to plough our way through.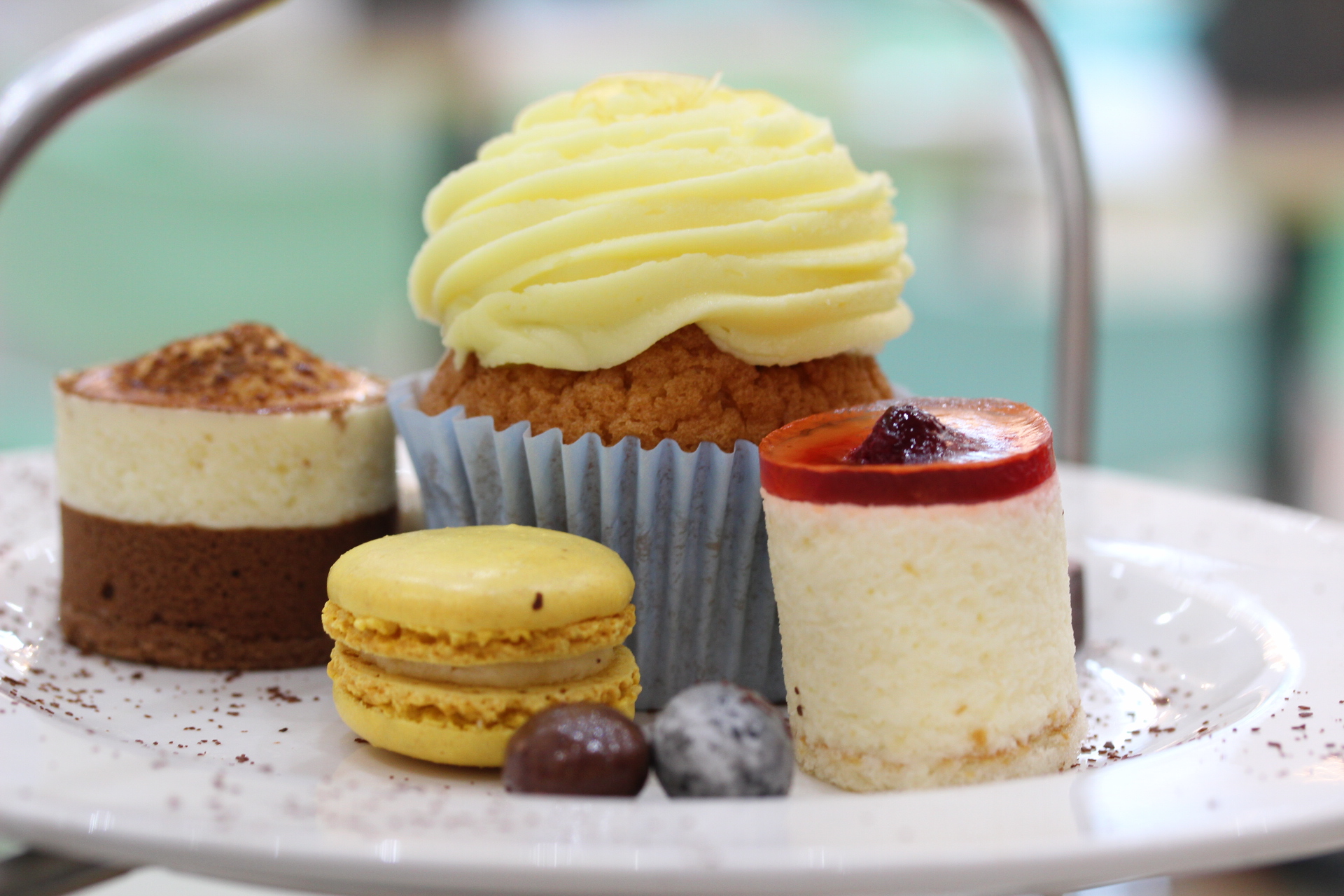 The cake layer was solid, especially the macaroons, which were the best bit of the whole experience. They had a brilliant texture and flavour, especially the coffee one. The lemon cupcake, similarly, was good, and a nice injection of sweet to offset the two tiers of savoury. The tea itself was also enjoyable.
We rounded our meal off with a freakshake, which was as freaky as it sounds! See the photo below for evidence. The best bit was the Nutella rim; it was indulgent and gooey, and begged us to lick it all off. The muffin on top was a little dry, which made it a slight chore to finish the whole thing off.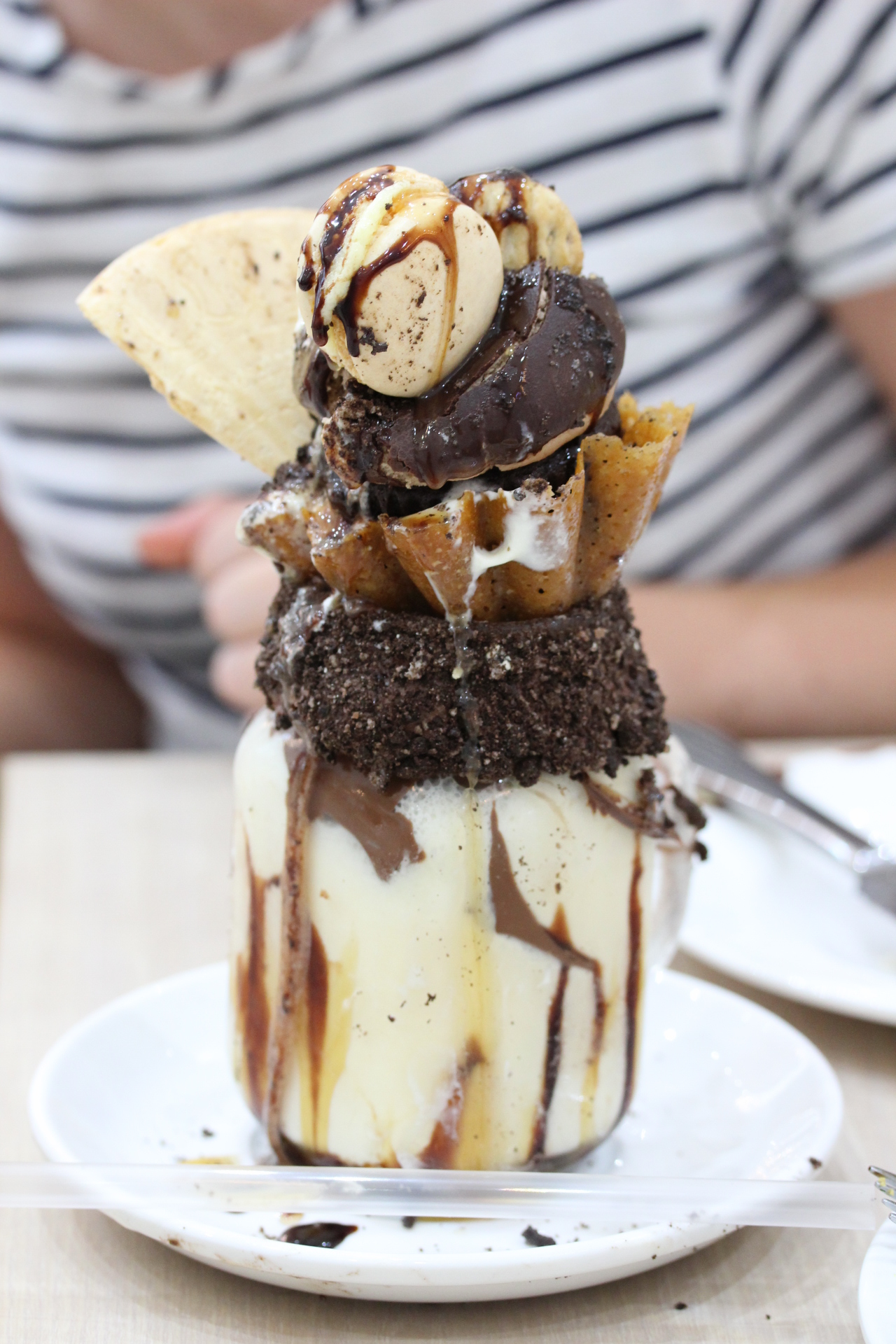 Creams offers an accessible option for afternoon tea in Leeds city centre. For the price you're paying, it isn't the best, but for those looking for something a little different e.g. a chicken salad instead of the usual scone overload, this could well be worth a second look.