Leeds is a fantastic city for brunch. When you think about it, we really are spoiled for choice in the city; there's the likes of Layne's Espresso and Mrs Atha's for coffee-focused brunches, there's the Greedy Pig and Riveresque Cafe for blow-out starts to the day revolving mainly around pig-based derivatives, and there are healthier options at the likes of Graze.
What there has been a gap in the market for though, until now, is something a little bit different. Something that stands apart in its own league. Issho, Leeds' brand new contemporary Japanese restaurant, deserves to have created a name for itself with its simple yet devastatingly delicious take on brunch: Bubbles and Baos. The former comes in the form of free-flow prosecco for two hours during your brunch. Brunching with our little girl, we stuck to a single glass each, but it was decent quality bubbly that tasted crisp and refreshing, and perfectly fitted the relaxing vibe of the outside terrace we were sitting in.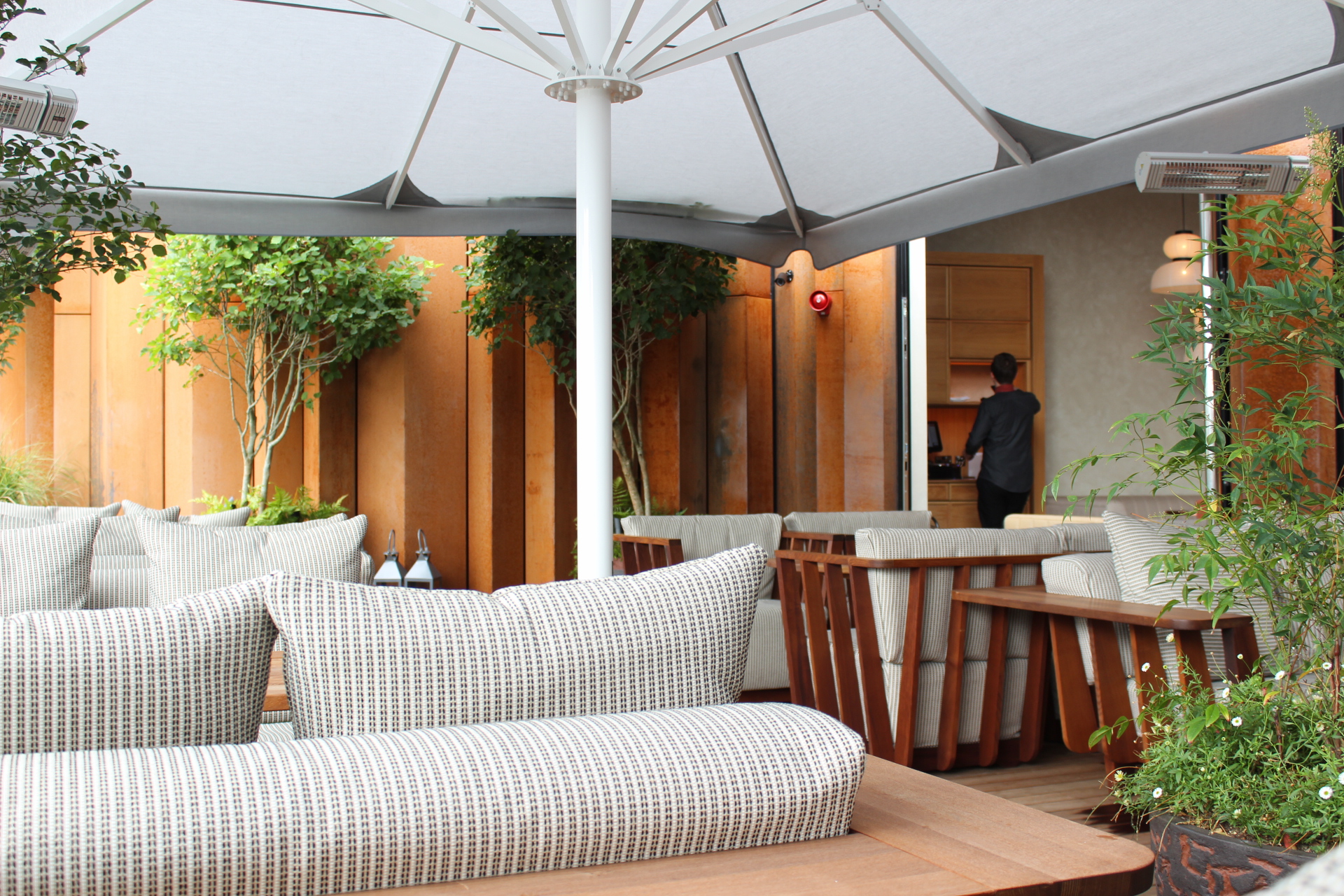 As for the baos, you can pick different fillings to suit your tastes. There's the traditional confit duck leg, and then the more unusual options of beef short rib and turbot. When we went, the turbot had been switched for monkfish, which came lightly fried and in perfect bite-sized chunks to place in our bao buns. The pickles on the side and the horseradish mayo made for excellent accompaniments to the perfectly cooked fish. The texture of the bao buns were spot on, and this is coming from a couple of bao bun loving-foodies who gorged on them in Hong Kong a few years ago!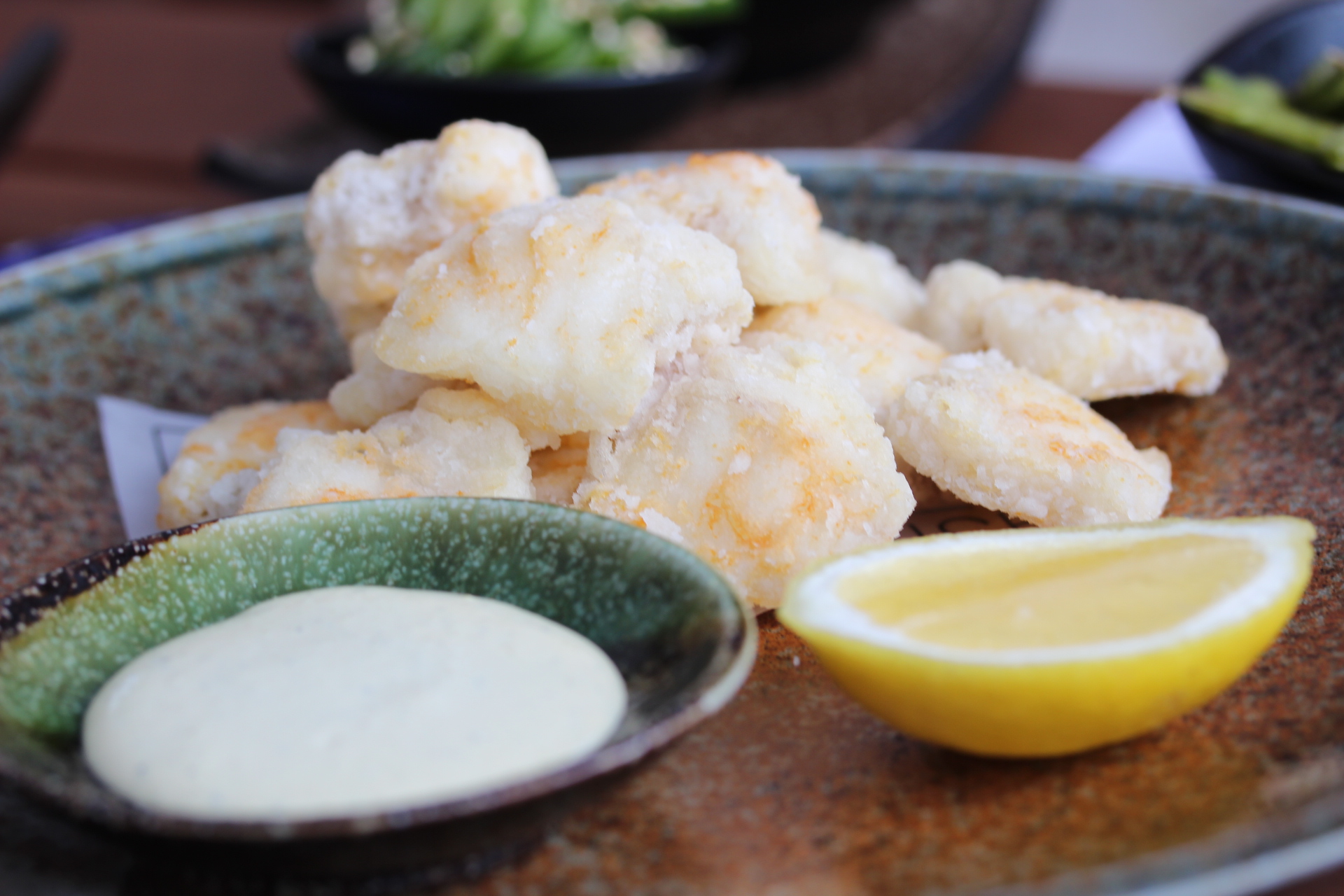 The absolute highlight for us, though, was the beef short rib. The rib came to our table looking succulent, sticky, and seriously good, and the taste was magnificent. We shredded the meat away from the bone with two forks; that's how tender it was. The sauce dressing the meat was delicious, and the whole slices of fried garlic running through the dish added a welcome texture difference, as well as a flavour explosion. We could have eaten nothing but these beef rib bao buns all day long! Check out the colour of those pickles as well!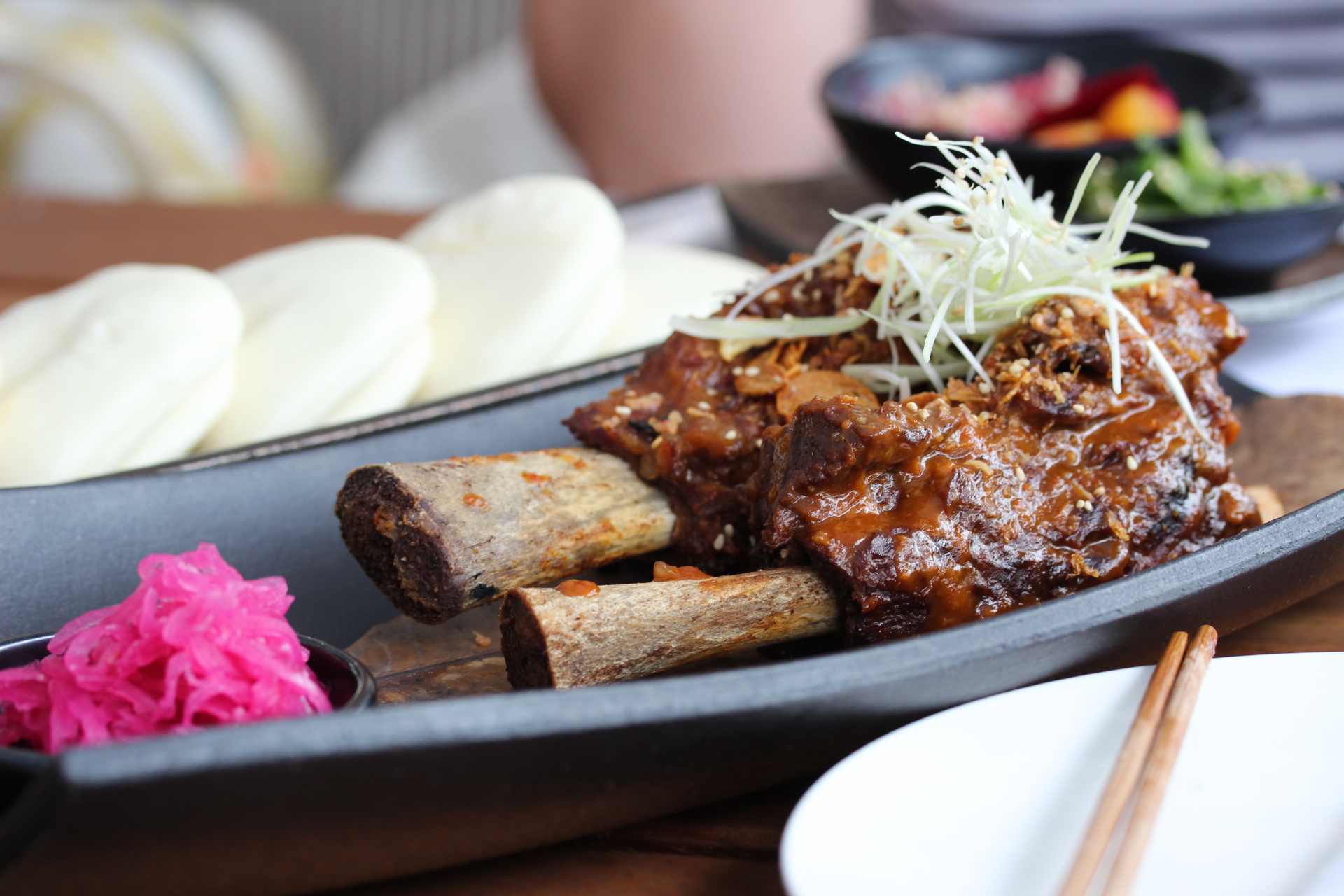 Brunch at Issho was all about the food in one respect; this is a place where food comes first, and it's all executed very, very well. However, it's also a place where the atmosphere makes you want to settle in for the afternoon, or the evening. You may wonder how an energetic toddler fits into all of this, and you'd be right to wonder! However, the waiting staff could not have been more accommodating; our waiter had long conversations (albeit a little one-sided!) with our little girl, and she even had her very own kid-friendly chopsticks.
Kudos as well to Issho for having the best baby changing table I have ever encountered in two years of changing nappies in restaurants in Leeds and further afield in the UK and abroad. It may sound silly, but having access to a genuinely comfortable, entirely clean, and amazingly designed (bamboo material with shelves for holding nappies etc whilst your hands are occupied) changing table in a high-end restaurant is a real breath of fresh air.
Issho is new to Leeds, but in our eyes at least, it's fast becoming one of the must-dine restaurants the city is able to boast.