We're always interested in trying out new wines so when Turismo de Portugal offered us the chance to do a wine tasting of local wines in Evora we were very keen. When we are in Portugal we tend to drink vinho verde, a type of wine which is not produced in the Alentejo, so we were curious to see what was on offer.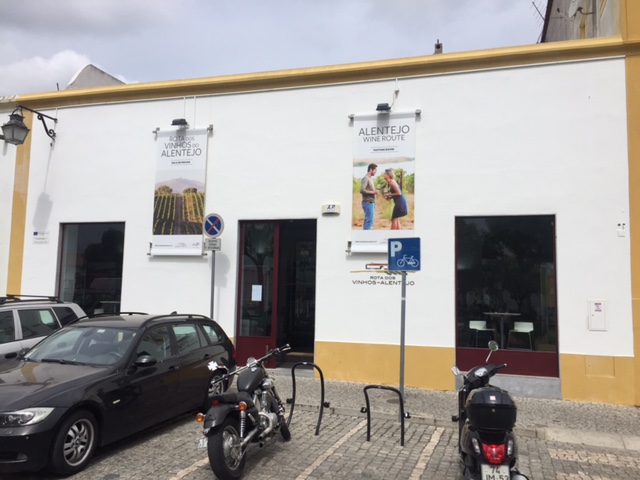 The Alentejo Wine Route centre was once an old convent and it was interesting to see the original vaulted ceiling, a reminder of the old within a sleek, modern tasting room. The centre uses high-tech Enomatic wine fridges, manufactured for the industry, which not only dispense a suitably modest amount to taste but also keep the wines in peak condition for up to two weeks.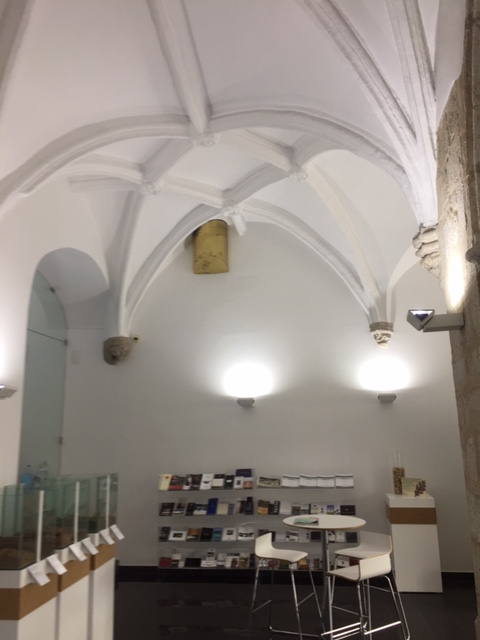 We were greeted by Teresa who gave us plenty of information about the wines produced in the Alentejo, the large majority of which are rich and fruity reds. We also chatted about the export market, the late harvest wines and the cork versus screw-top debate. Unsurprisingly for a country with so many cork oak trees, screw tops have not caught on.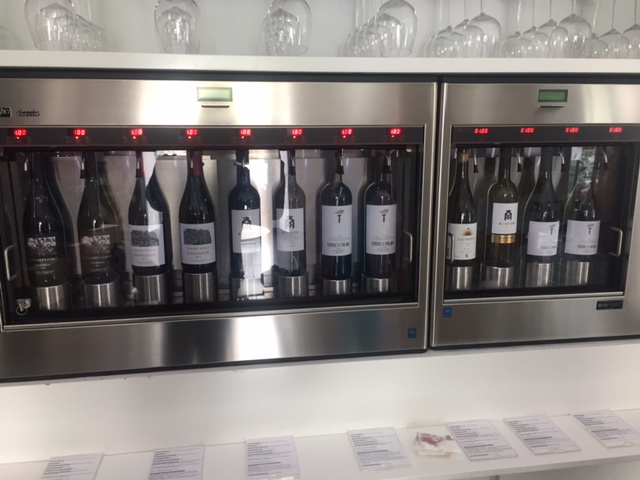 The Aragonez (Tempranillo) is the most widely planted grape for reds and often blended with the French grape, the Alicante Bouschet. Syrahs and Cabernet Sauvignons are other popular non-native grapes whilst the most common native grapes used for the reds include the Alfrocheiro, the Castelao and the Trincadeira.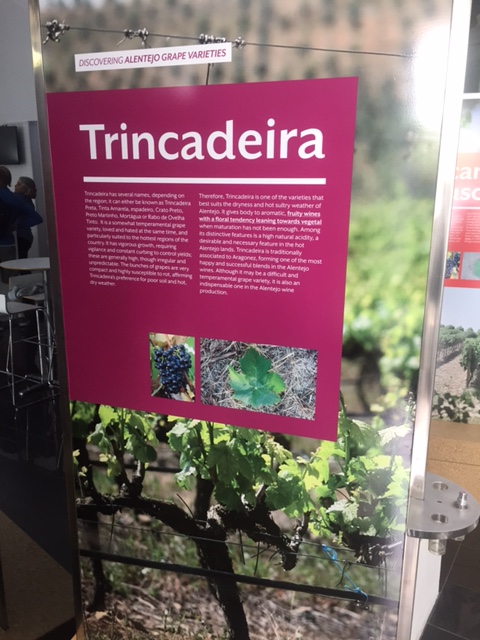 White wine is trickier to produce because of the climate of the Alentejo (hot and dry in the summer and cold in the winter). However, it is increasing in production and popularity, thanks to the Antao Vaz grape with its tropical fruit flavours which blends successfully with the more acidic Arinto.
We tasted four reds and four whites, all blends, some more dry than others although none was sweet, some fruity, some more robust and some less so, some redolent of a New World version of a Pinot Noir and all eminently drinkable!
Some facts and figures:
Number of producers: 263
Number of merchants: 97
Total vineyard area approved for DOC Alentejo: 5,934 hectares / 36,320 acres
Average production per hectare: 7.625 kg/ha
Percentage of overall Portuguese certified production: 23.5%
Average retail price per 0.75 litre bottle of DOC Alentejo: €2.77
Percentage of Alentejo production by wine type: red 78.9%, white 19.7%, rose 1.4%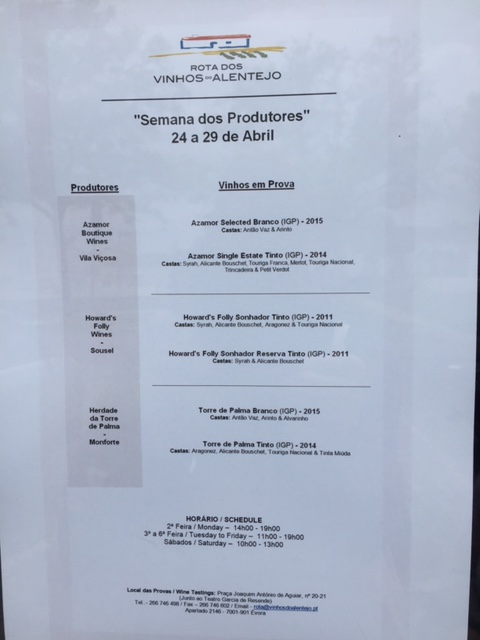 For visitors with a car, the centre is happy to make arrangements with individual vineyards, which sounds like a very good reason to return to Evora and explore more of the Alentejo!