We are big fans of the Grande Real Villa Italia hotel in Cascais and have stayed there many times so when we were planning our recent stay in Lisbon we thought we would give the sister hotel, the Real Palacio, a try. Villa Italia is a hard act to follow so would its Lisbon counterpart live up to expectations or is it unfair to compare a city centre hotel with one in a coastal resort?
First impressions were good. The hotel is situated in a quiet area but is close to three metro stations offering quick and easy transport connections to the main tourist areas of Lisbon and is only half an hour by metro from the airport. The public areas are pleasant although not as stunning as the Villa Italia. Reception was busy when we arrived (indeed it seemed pretty hectic whenever we saw it) and with the hotel being popular with large groups of international visitors checking in and out it became obvious that we would have to allow plenty of time to check out on the day we had a train to catch to Evora! The reception staff spoke good English and were well informed about the city.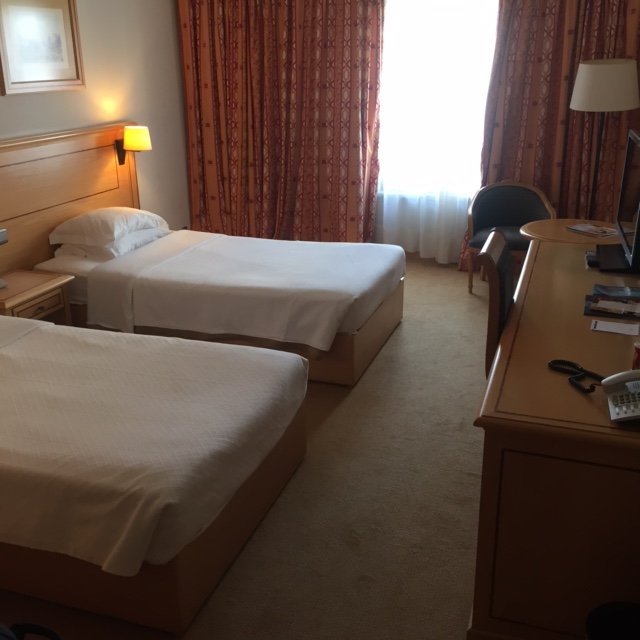 Our room was very comfortable although smaller than the palatial accommodation that we've enjoyed in Cascais. The same applied to the ensuite with no separate walk-in shower. Little touches like towelling robes, face flannels and complimentary bottled water were missing and I could see why a lot of guests have commented on Tripadvisor that the hotel did not quite live up to five star standards.
It would obviously be unreasonable to expect the same outdoor space in Lisbon as Cascais but we were pleasantly surprised to find that there was a very pleasant courtyard where we could sit with a drink or just a good book after our day's sightseeing.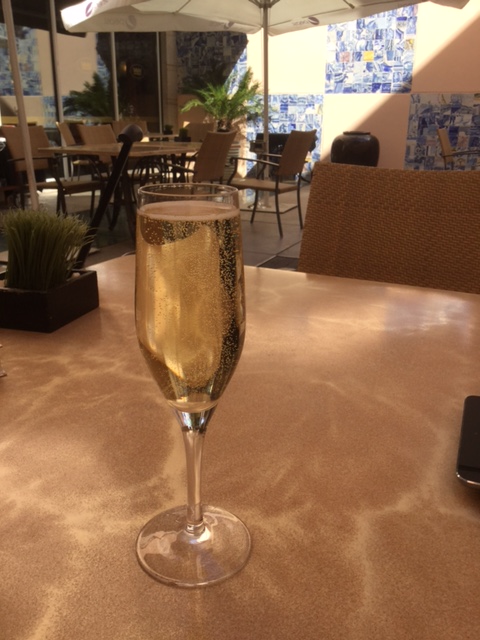 We chose not to have breakfast in the hotel which looked a decidedly busy affair, instead preferring to frequent a local cafe where we enjoyed an al fresco breakfast of coffee, fresh orange juice and pastries while we planned our day.
The hotel has a health club (not included in the room rate) but we were far too busy pounding the pavements of Lisbon to make use of it!
All in all we enjoyed our stay at the Real Palacio and, given that the room rate was about 30% cheaper than Villa Italia, we couldn't really complain about its few shortcomings.