Having had the pleasure of previously chatting to Andrew Birch, and the chance to stay this year at Fishmore Hall, we were excited to have the chance to sample some of the fine dining on offer at Forelles Restaurant.
The restaurant itself feels spacious and has a relaxed atmosphere, and the waiting staff were keen to make us feel welcome. It certainly has the feel of a place suitable for a celebration or just a special evening of foodie treats.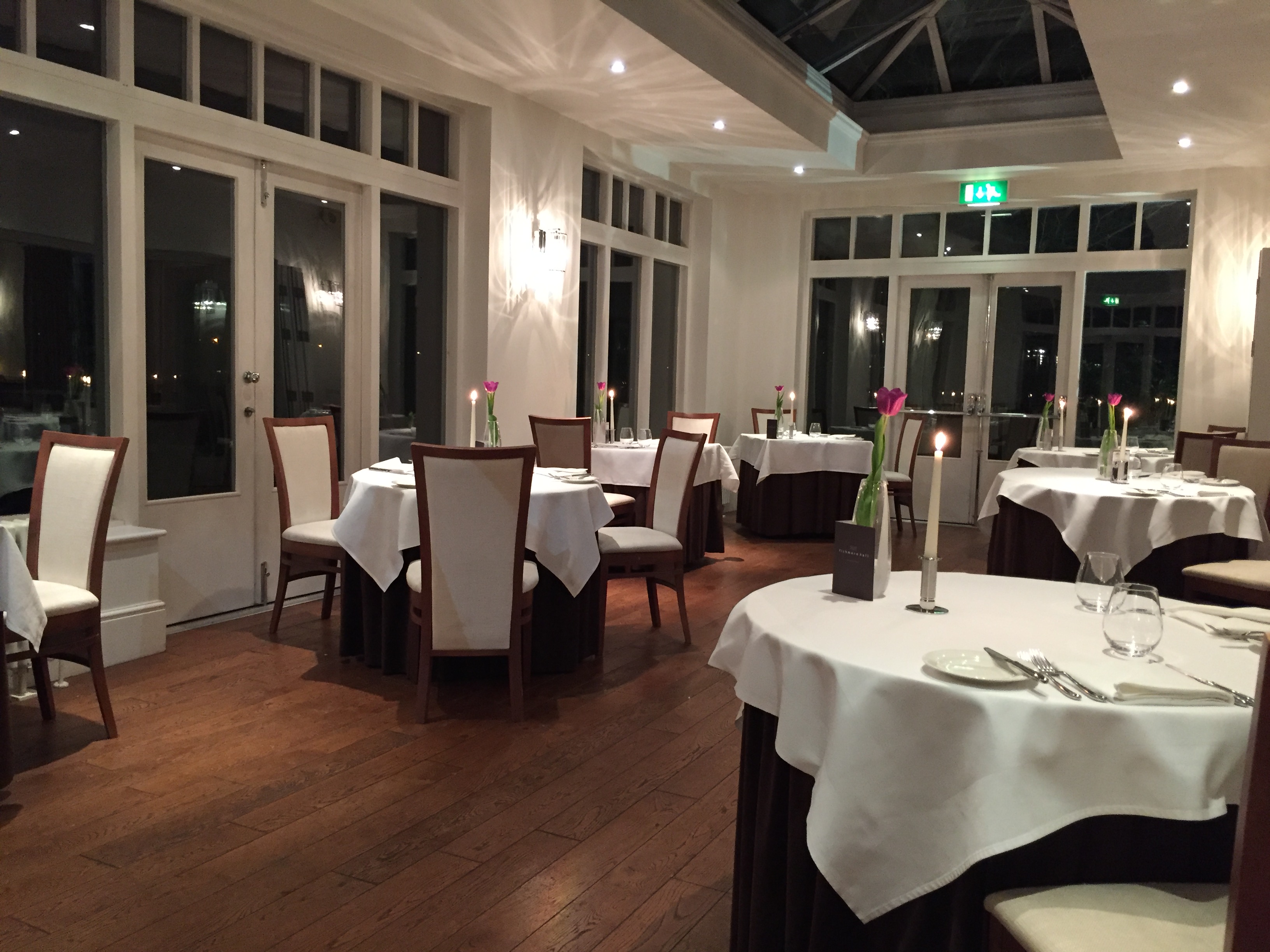 We were brought a selection of nibbles to begin with, including some olives and pig head croquettes, all of which showed off the skills and creativity of the chef and set the scene for what was to come. We were then presented with some quinoa with whipped goat's cheese, which had a fantastic balance in terms of texture and flavour.
Heading on to the main event, I ordered a venison dish which didn't disappoint. The venison was cooked perfectly, and the accompanying pork belly was melt in the mouth. If I were to look for criticism, it would be the decision to place sprout leafs on the plate as these appeared to be there solely for aesthetic reasons. From a taste perspective, the dish absolutely ticked all the boxes.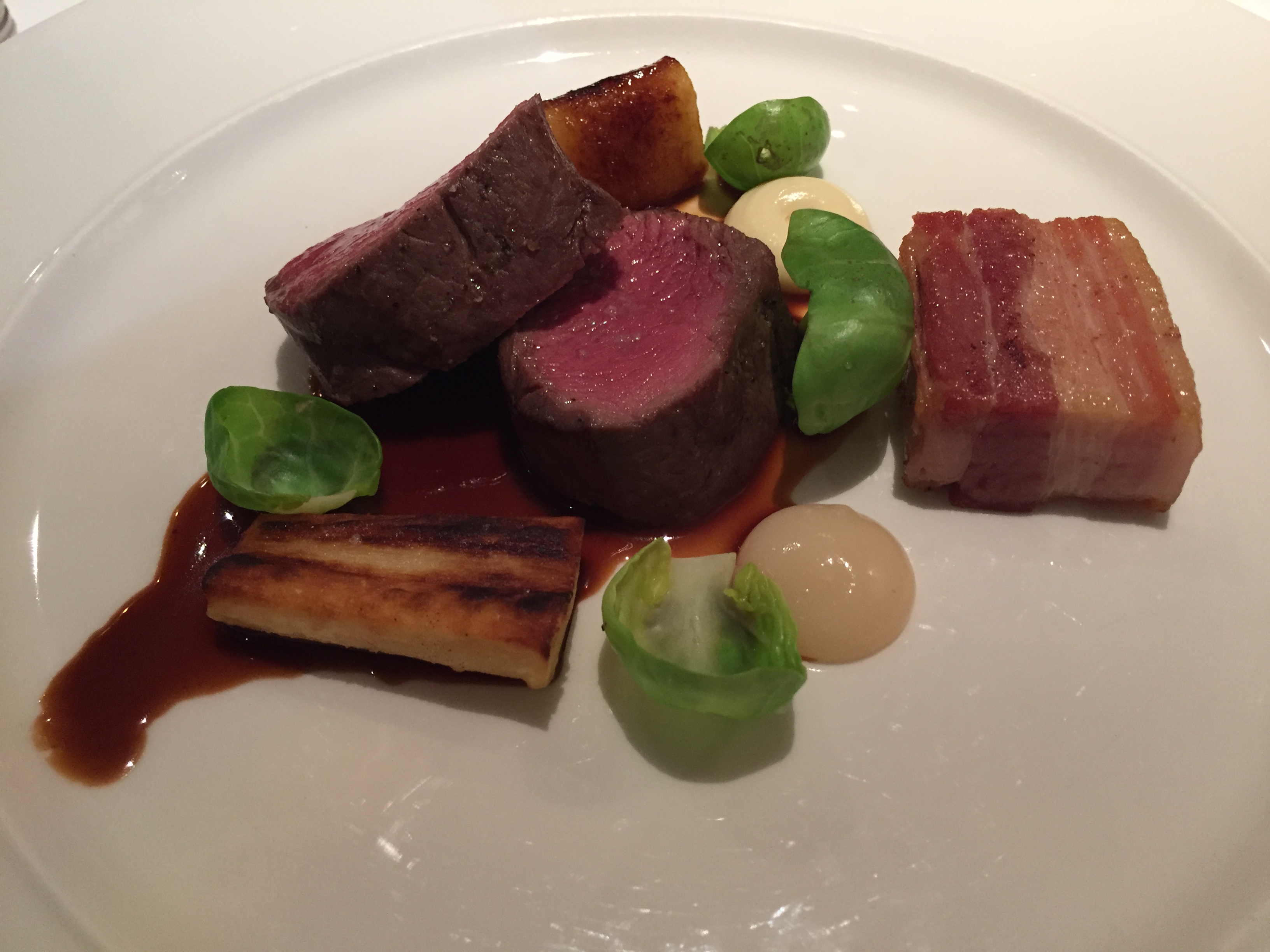 Charlotte had the John Dory, which came with tortellini and a subtle veloute. The tortellini was the highlight, and it was a shame there weren't more of them on the plate, since the fish had, unfortunately, been slightly overcooked.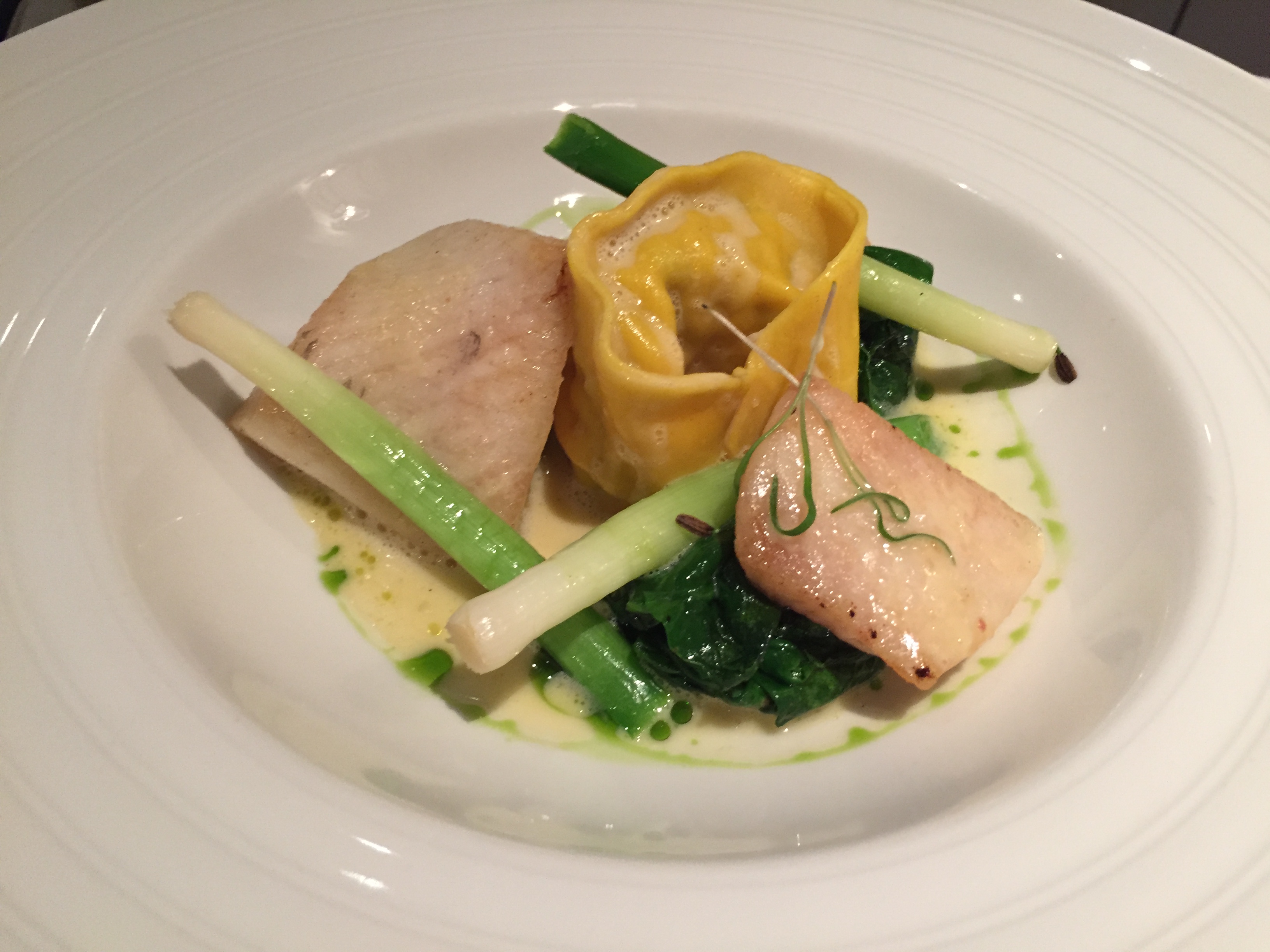 It's also worth noting that as we were visiting with our little girl, the staff went out of their way to make her feel comfortable, providing her with a kid's option of (very high-quality) sausage and mash.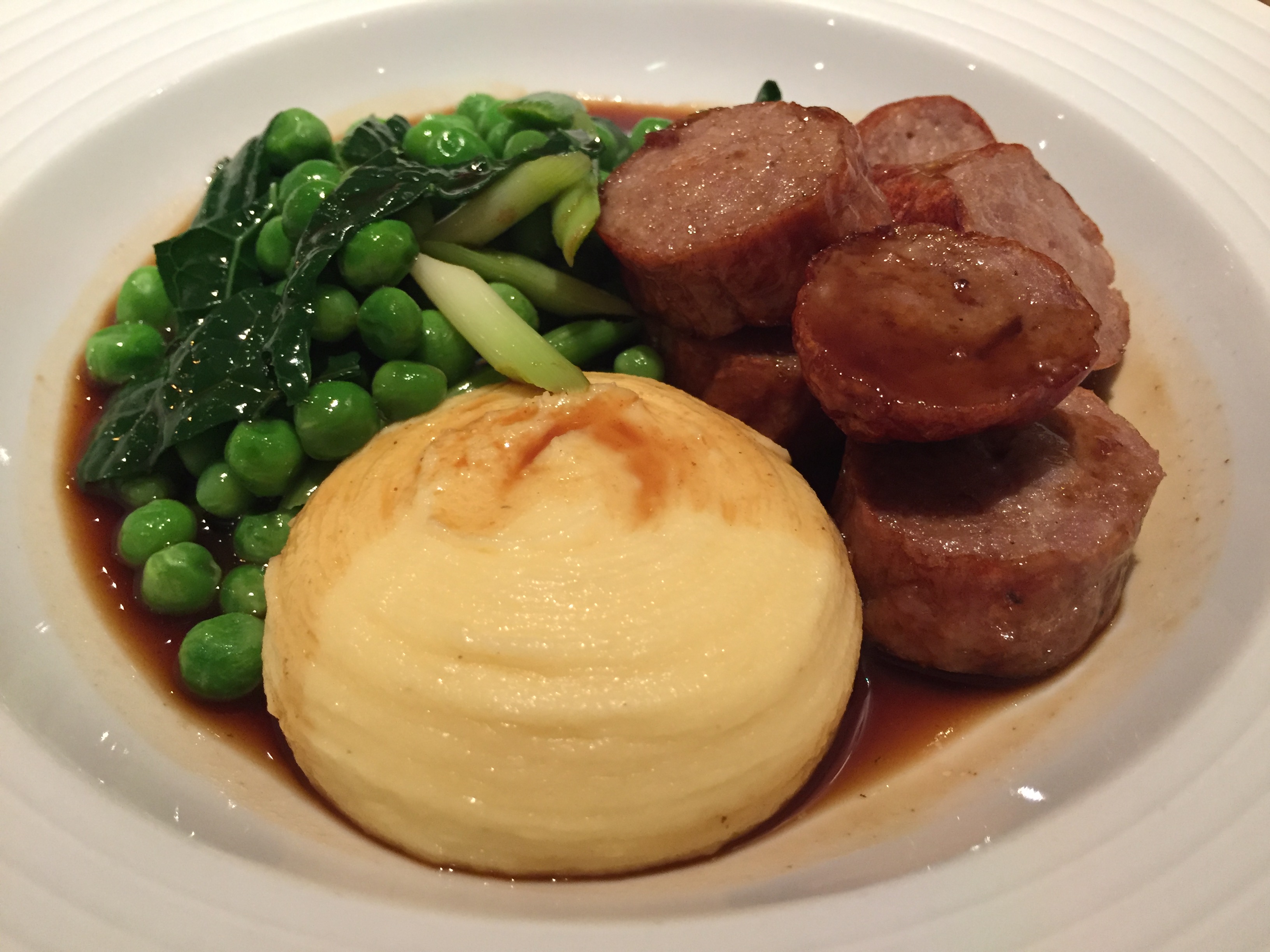 As for pudding, I had a pear millefeuille, which came with a decadent butterscotch sauce. This provided a British twist on a classic French dish and was the perfect way to round off the meal. Charlotte's salted caramel fondant went down a treat, the cider sorbet an unusual but winning accompaniment to a perfectly cooked, indulgent fondant.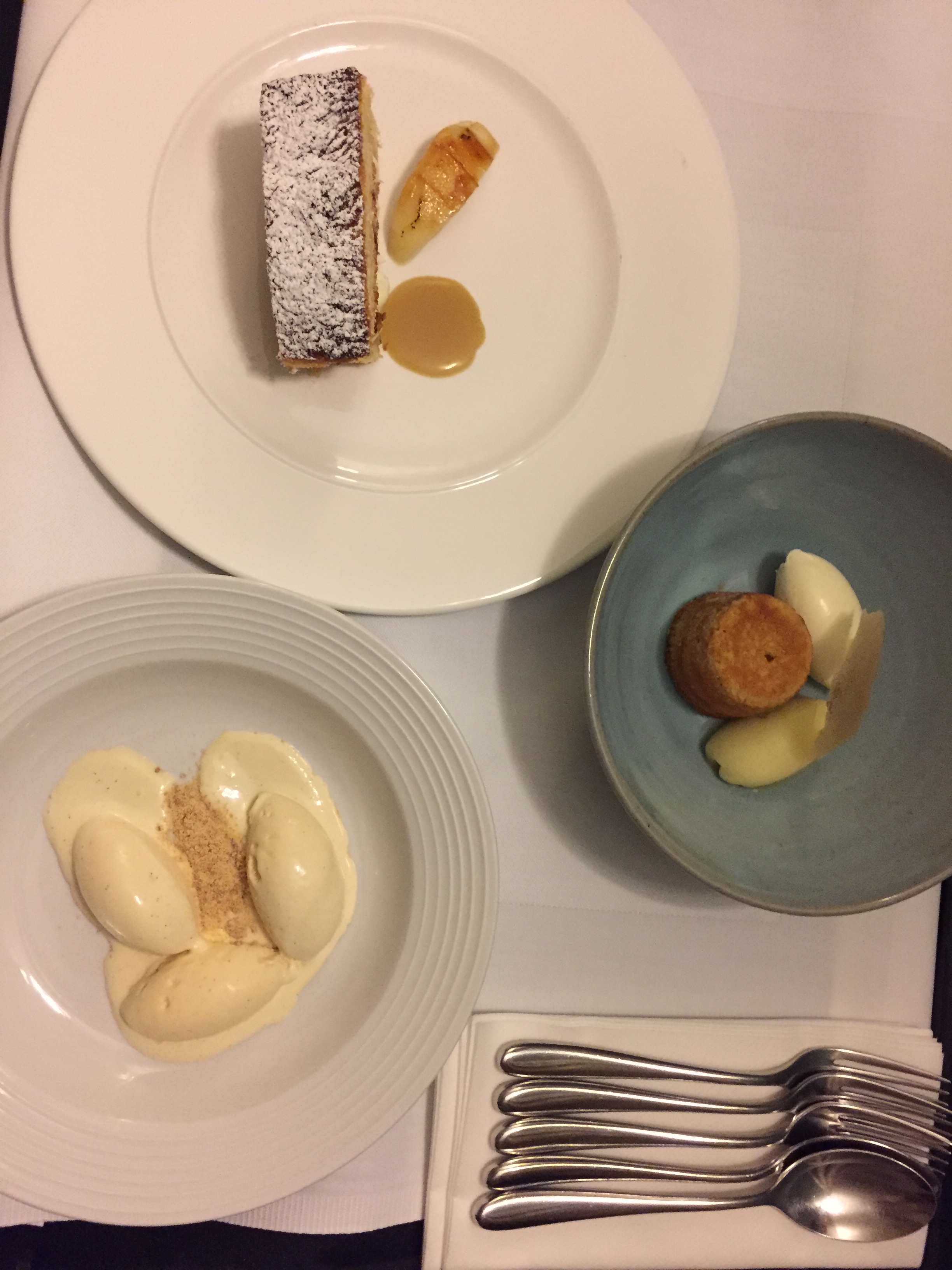 One of the hardest things about eating out with children at fancy restaurants is missing out on courses due to time pressures. We were therefore grateful to be able to eat our desserts in our rooms, with our little girl treated to a bowl of vanilla ice cream. The staff were really accommodating in this respect.
The experience of dining at this restaurant is one you shouldn't miss if you're staying at the hotel or in the surrounding area. The hotel is rightly proud of its restaurant and the talented chef in charge and deserves its glowing reputation on the dining scene.