Fishmore Hall is an independent luxury boutique hotel nestled deep in the Shropshire countryside within a stone's throw of the charming town of Ludlow.
We visited last weekend with our little girl and found Fishmore Hall to be a relaxing location for a night away. Just over a two hour drive from Leeds, this hotel is, in our opinion, all about two things: location and the new spa.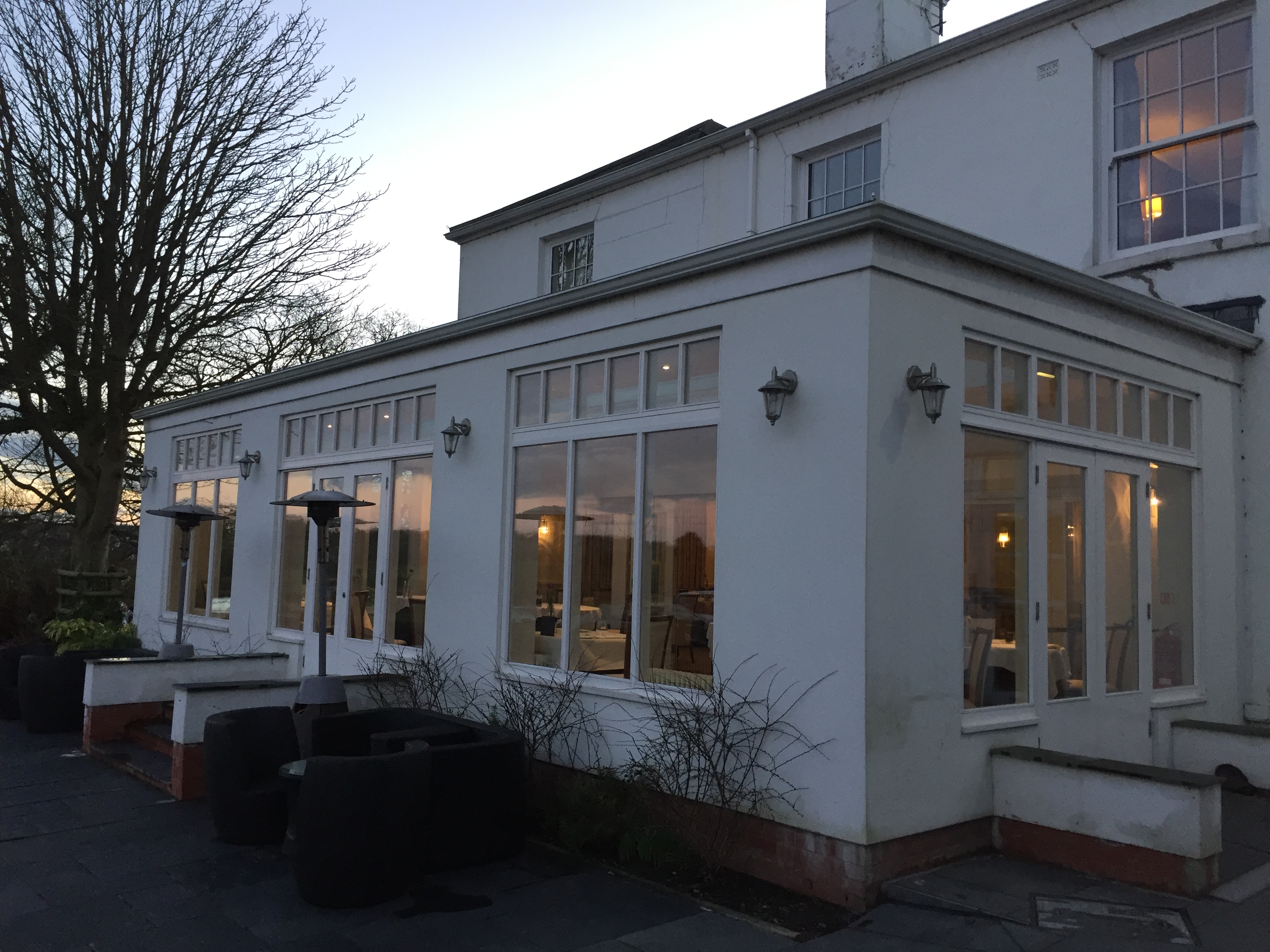 Starting with the basics first, our room was on the top floor of the hotel. It was on the larger side in terms of size, and everything was clean and comfortable. The view out the window was beautiful; we were looking out onto a quiet country road with rolling hills beyond. The decor of the room wasn't the most luxurious we've ever encountered, with some of the decor and furniture a little on the generic side, and it was a mild annoyance not to have a bath in the bathroom, especially for our little girl before bed, but nonetheless the size helped to make up for these minor negatives.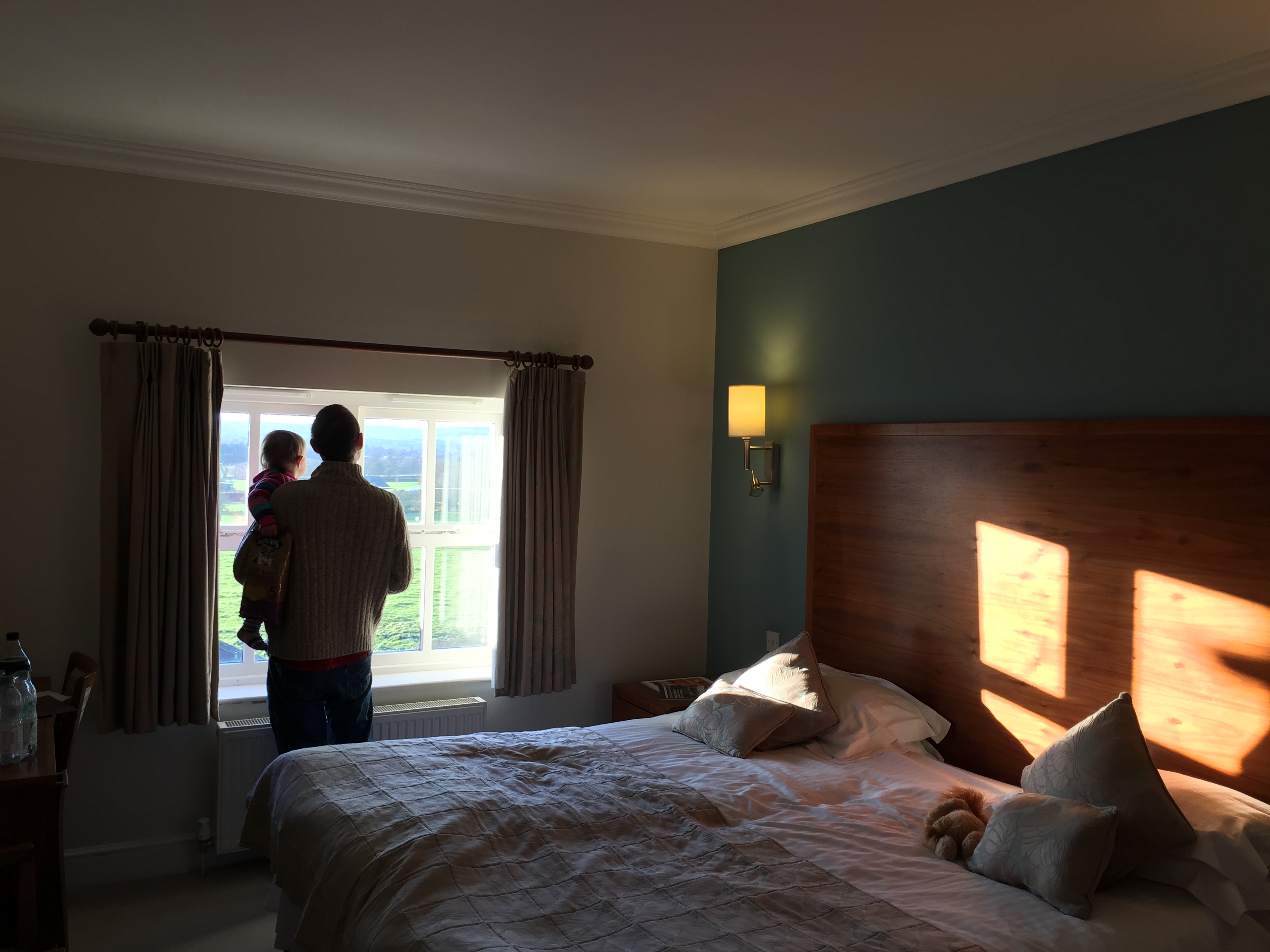 We took it in turns to visit the spa facilities whilst our little one padded around our room with her toys. It was clear that the spa is really what makes this hotel stand out. The highlight of the spa is without a doubt the outdoor cedar hot tub. Sitting in it as dusk settled in with the smell of cedar reminded me of being in Canada, sitting under the stars in an outdoor hot tub. It was very relaxing. There's also a sauna and steam room, and outside an oversized hammock that, in better weather, would make a nice home for a few hours in the sun!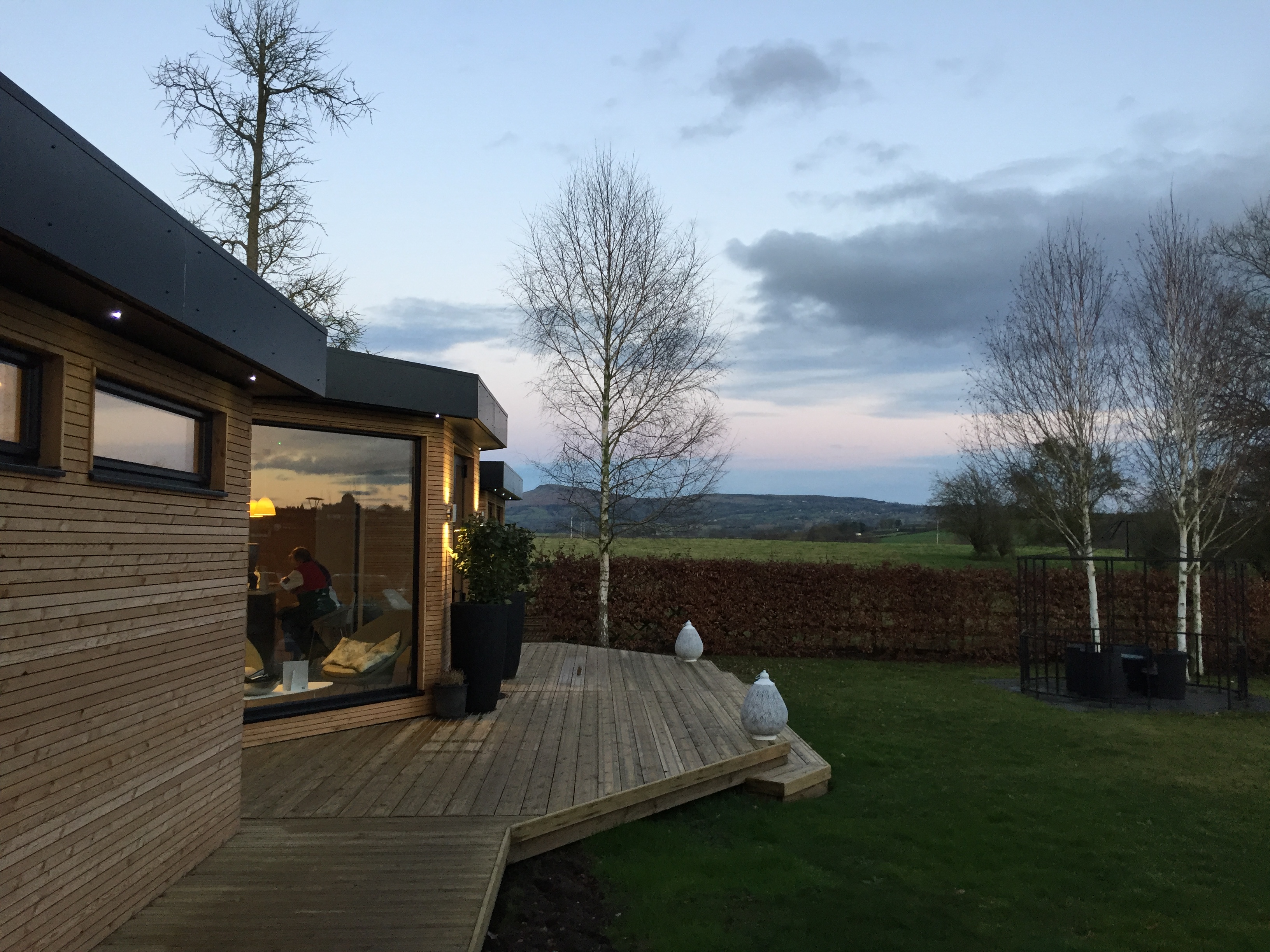 We had some time to kill before dinner and so drove into Ludlow, a beautiful town that Fishmore Hall should rightly be proud to be so close to. We wandered around with our little girl, looking into the shop windows and admiring the stunning old buildings, and then drove back for dinner.
More about dinner in a separate post but a quick note that Fishmore Hall isn't overly well set up for little ones at dinner time. The staff did their best to accommodate us, which was lovely, and she even had her own little meal made up as there was no dedicated children's menu (sausage and mash, to her delight) but it was just before 8pm when our main meals arrived, which is pretty much her bed time. Delays were made up for when the staff agreed to bring our puddings up to our room, and our little one received a sugar high before bed thanks to some delicious vanilla ice cream!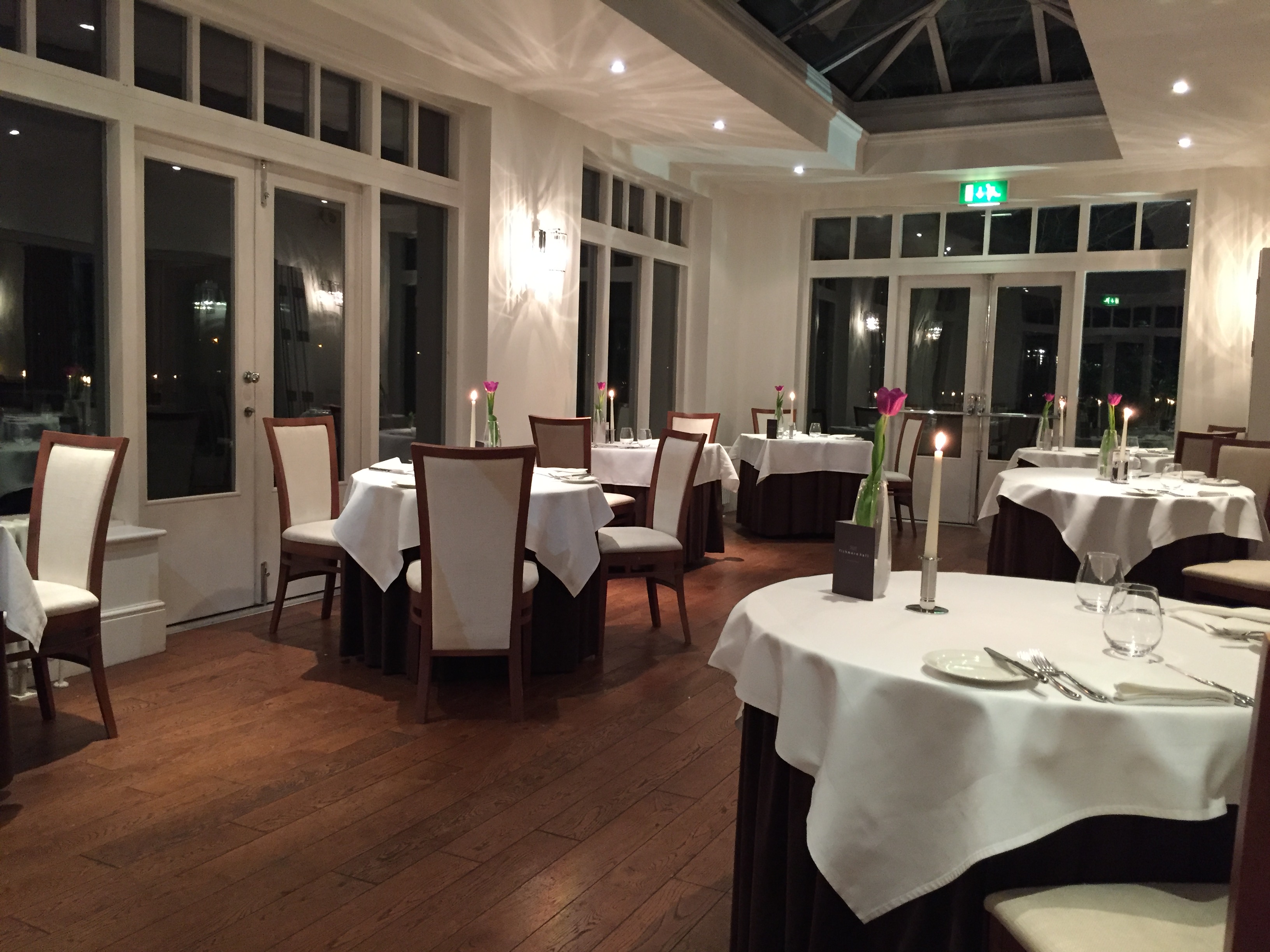 We all slept soundly, and it's worth noting that our huge bed was very, very comfortable, and we all woke up raring to go for breakfast. Breakfast is a relaxed affair at Fishmore, with a hot menu to order from alongside a continental buffet. Our little girl loved the fresh fruit on offer and also the buttered toast brought fresh to our table. We ordered hot items from the main menu and the Eggs Benedict was exceptional, thickly cut ham and creamy hollandaise sauce atop two perfectly poached eggs. A real thumbs up.
Overall, Fishmore Hall is a really intriguing accommodation option. The fantastic spa and ideal location make it stand out for us, and with a little more care and attention to the interior decor and some of the furniture in the bedrooms and communal areas, this boutique hotel really could be elevated even further.