Located on the outskirts of Headingley, Bare Coffee offers a nice retreat for those looking for a fantastic coffee, an indulgent treat, a quick lunch, or a laidback weekend breakfast.
Bare use North Star Roast for coffee, and Leeds Bread Co-op for their bread. The North Star coffee is excellent as well as being reasonably priced (a decent sized cappuccino won't cost you much over £2.50), but it's the bread and baked goods that steal the show at Bare if you're nipping in for a light bite.
The bread is of an extremely high standard, but also on show are sweet treats like blueberry croissants, freshly baked doughnuts (with either strawberry jam or chocolate and custard), and something that can only be described as a mix between a cookie and a jammie dodger, except filled with a chocolatey nutty spread. Divine.
For those looking for a more serious meal, the sandwiches and toasties are spot on. The cheese toastie is one of the best in Leeds and is the kind of memorable menu item that encourages you to order it even when you're not at all hungry.
Similarly, the breakfasts are awesome, with a range of healthy and unhealthy options on offer. We particularly enjoy the breakfast hash, either the Spanish or English version. We've also heard excellent things about the breakfast sandwiches.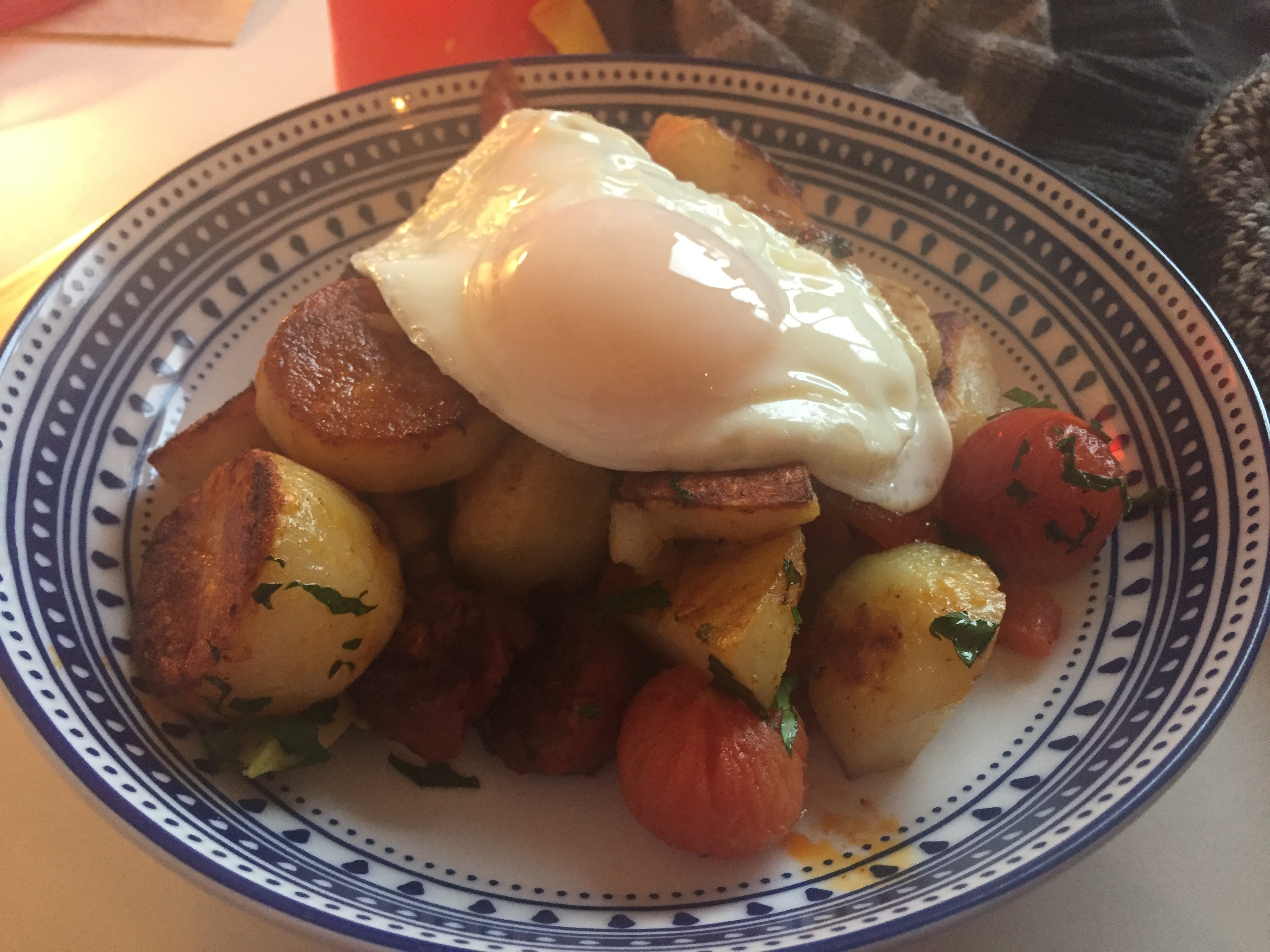 As well as the food and coffee, the atmosphere gets a big tick in the box. You'll find a 'hi-fi' instead of 'wi-fi' approach, with a range of records you can put on yourself, and in the summer you can either enjoy sitting out front or in the courtyard at the back of the premises.
Bare Coffee is also really family-friendly, but they don't have high chairs so you may want to take your Totseat with you. A good example of this is how helpful the staff have been putting together an appropriately sized portion of avocado on toast for our little girl. There is also a cool Lego head box full of interesting toys for little ones to play with.
This, combined with the laidback attitude of the staff, makes you feel comfortable as a parent despite the cafe not being overly spacious. Finally, if your little one is a fruit fiend like our little girl, there's a wide range of fruit on sale by the window!
Where it is: Weetwood Ln, Leeds LS16 5QS