We nipped down to Oh, You Pretty Things last weekend to check out their festive offerings. It'll come as little surprise to you to hear that alcoholic delights dominate their festive menu, with highlights including the Kentucky Kissmas (made with Makers Mark Bourbon, Creme de Cacao Brown, cream, and vanilla), and the amazingly named Reindeer-tini (made with equal parts About Cranberry and Creme de Cacao White).
We had our little girl in tow so opted for a festive hot chocolate each rather than a festive cocktail. One came with an injection of caramel, the other with gingerbread flavouring. Both were very nice and complemented perfectly by a little bowl of mini marshmallows, which we duly scattered on top.
OYPT also offer festive afternoon tea. You may not instantly think of OYPT as a foodie destination when there are so many other foodie treats on offer in Trinity Kitchen, but it does serve food alongside the booze.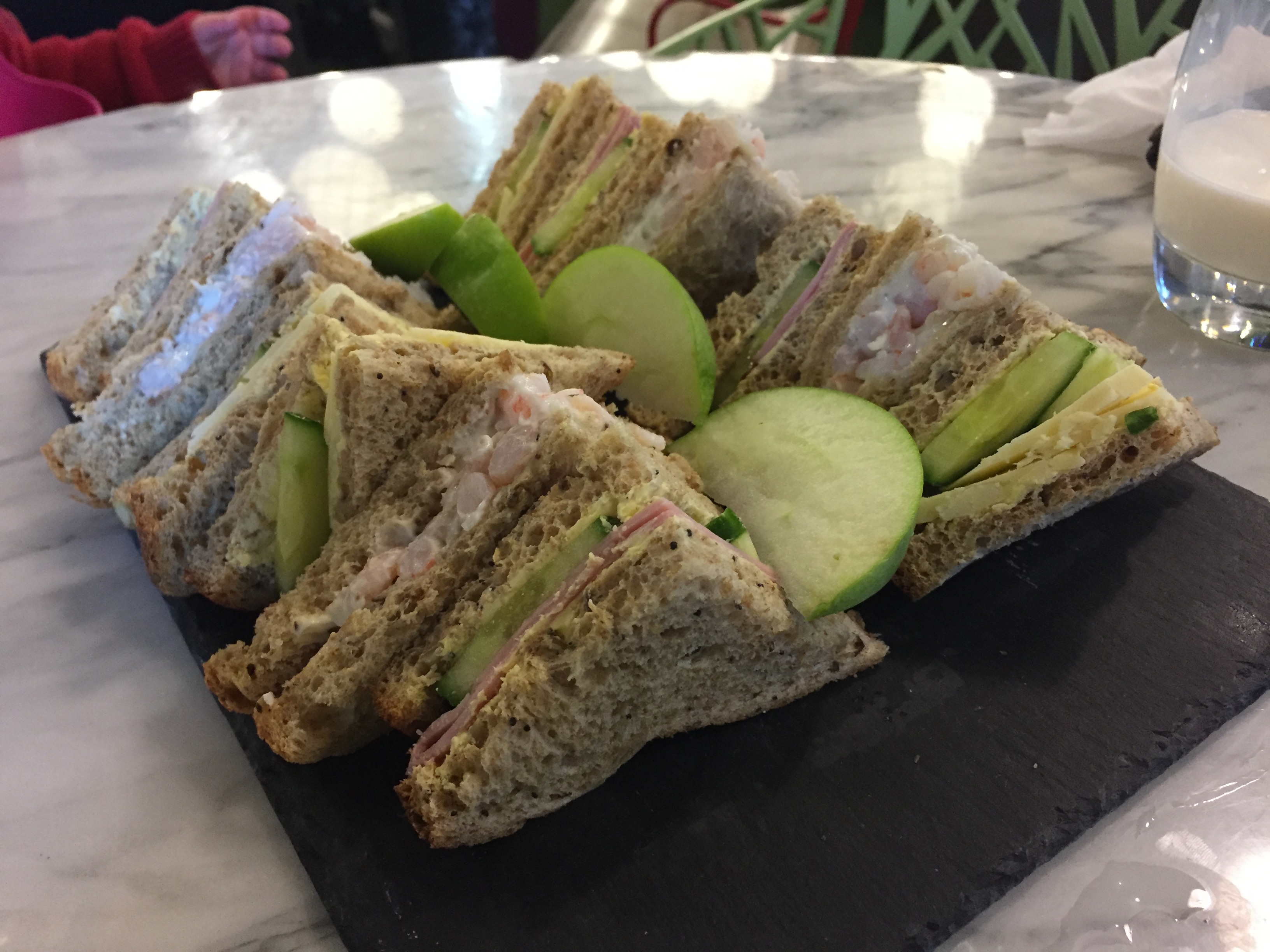 We were presented with a platter of sandwiches to get things underway. The highlight was the prawn sandwich, which also went down a treat with our little girl, and the cucumber and cheese sandwich was also pretty spot on. We weren't too sure how these sandwiches were meant to be festive, and had a bit of food envy after seeing the photos on another blogger's site from their visit of (decidedly more festive-sounding) turkey rolls, brie sandwiches, and mozzarella balls.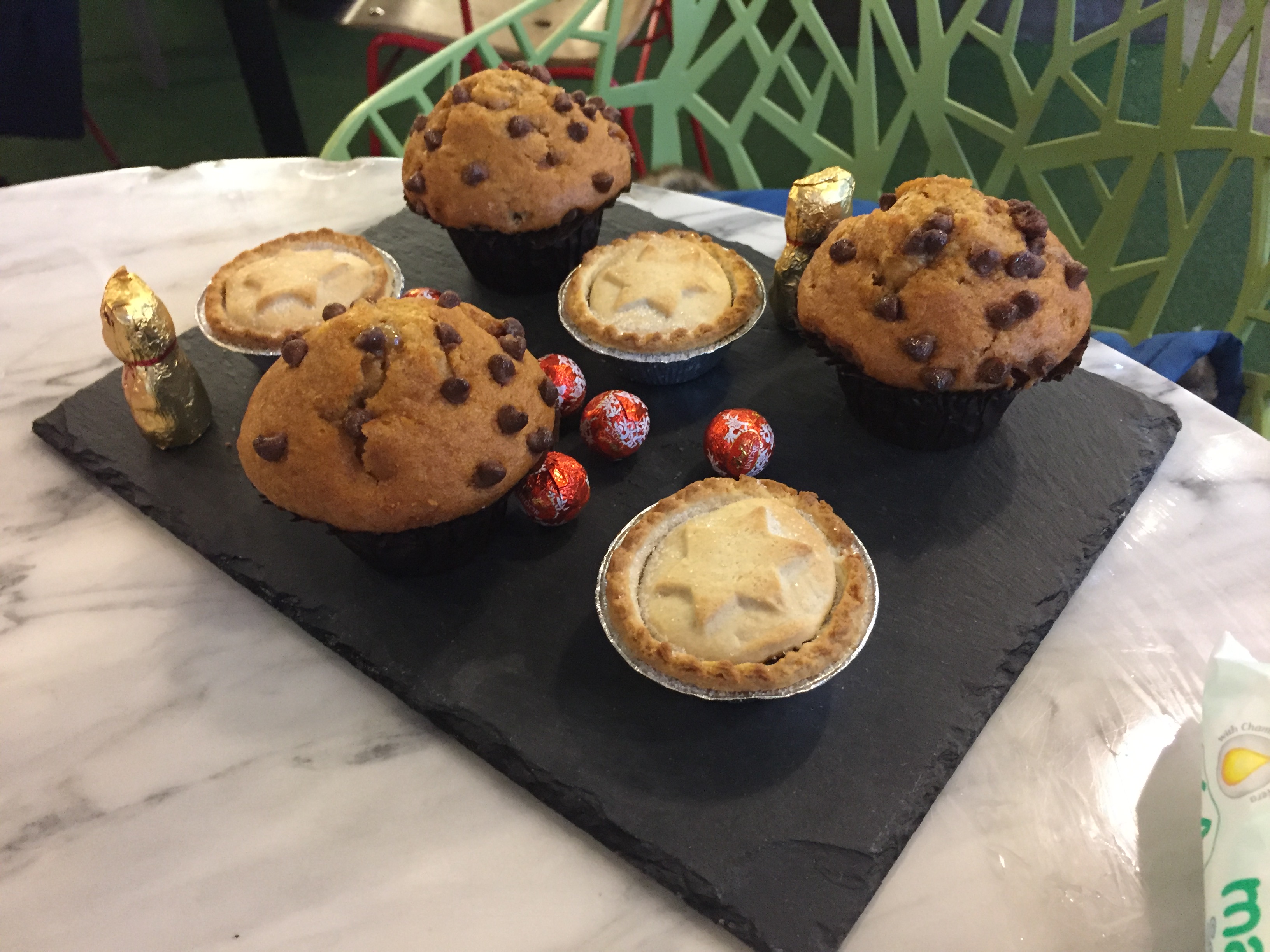 Next up came a platter of cakes, mince pies, and chocolates. I loved the inclusion of mini Lindt balls! What a treat. The chocolate muffins on the platter hid a surprise in the middle: gooey, oozing caramel that brought what can be a slightly dry cake treat to life brilliantly. I had two of these to myself and could have eaten more. The mince pies were delicate and easy to eat without making a mess, unlike some mince pies we've eaten recently!
The only letdown was the fact that there were no scones. Afternoon tea, for us, demands scones and to have one without any seems a little bit wrong. For people who prefer a hefty dose of cake to scones in their afternoon tea selection, this would be the ideal location!
If you fancy a festive tipple this Christmas season, you could do far worse than OYPT, especially if you love cocktails or a special glass of bubbly. Just don't go craving scones!