Leeds Bradford Airport's list of destinations has increased in recent years, but when Aurigny announced a direct route from Leeds Bradford to Guernsey this year, we knew we had to grab the chance to fly to one of our top five UK islands for a cheeky little staycation!
Whilst little known in the UK outside the Channel Islands, Aurigny has the coveted position of being a recommended provider by Which? magazine for short haul trips, so we knew that we would be well looked after on the short hop from Leeds to Guernsey!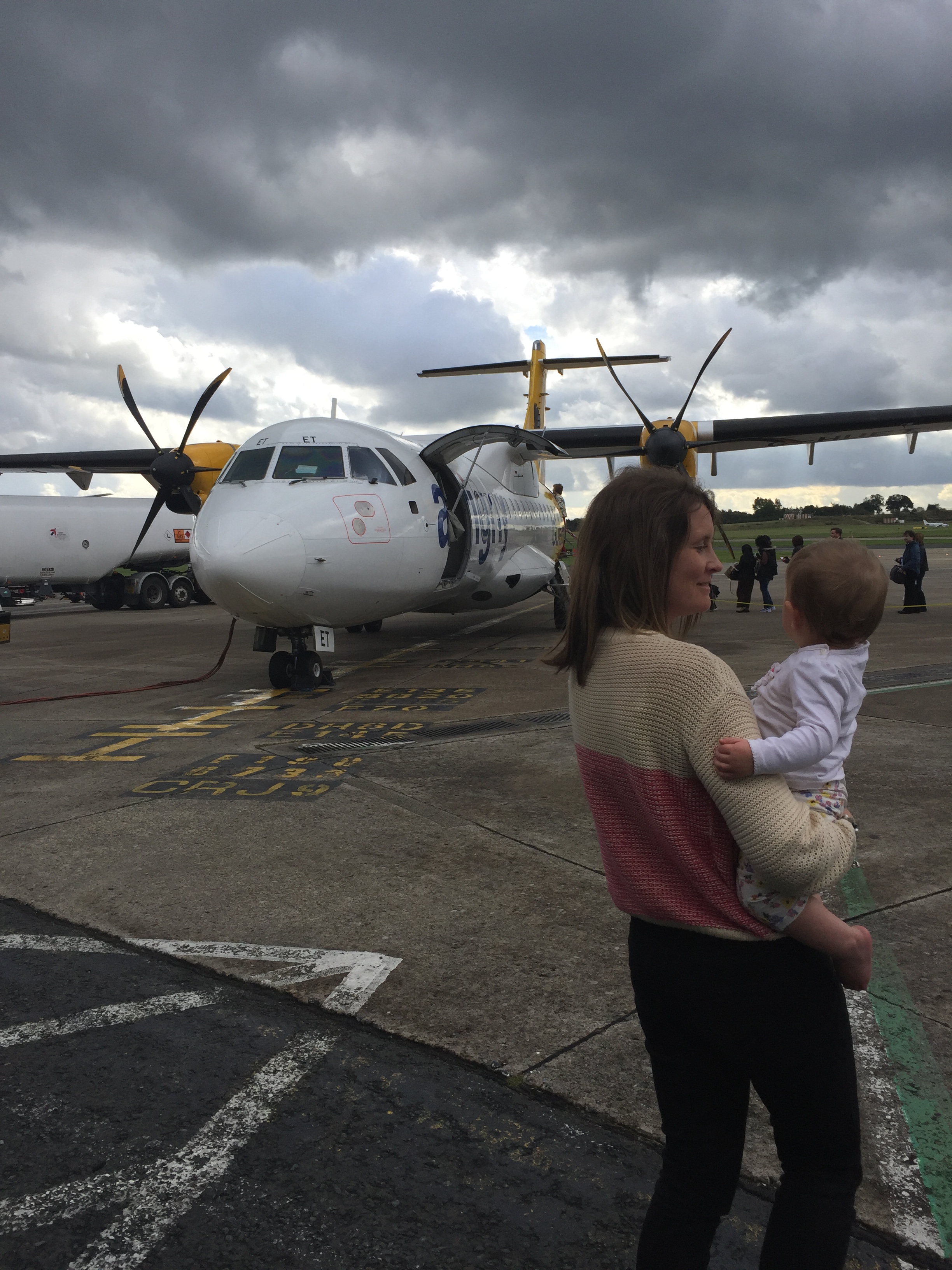 So, how did we get on? Well, first of all, for families looking to use Aurigny, the child and infant fares are very reasonable, as is the baggage allowance for an infant, which gives you the chance to take your buggy or travel cot, all included in the price of the ticket. For adults, you get 20kg each on the Leeds Bradford route as well as your hand baggage, meaning that for a family trip you should have a good amount of luggage available to pack the essentials in (nappies, babygrows etc!).
The timings of the flights are also family-friendly, allowing enough time to wake up, get organised, use the lounge (if you're feeling indulgent like we were) and still have plenty of the day left to enjoy your first taste of Guernsey and island life.
Aircraft-wise, ours was a smaller plane than the likes of Jet2 and Ryanair (other airlines that dominate at Leeds Bradford), but the Aurigny aircraft was very comfortable, had a good two-people to an aisle system, as well as plenty of room to store hand baggage. The capacity meant that everyone had enough space to get a good view out of the window as we flew over England towards Guernsey. The views really were amazing; the aircraft never goes above 18,000 feet, so you can see clearly the whole way down to the island from Yorkshire.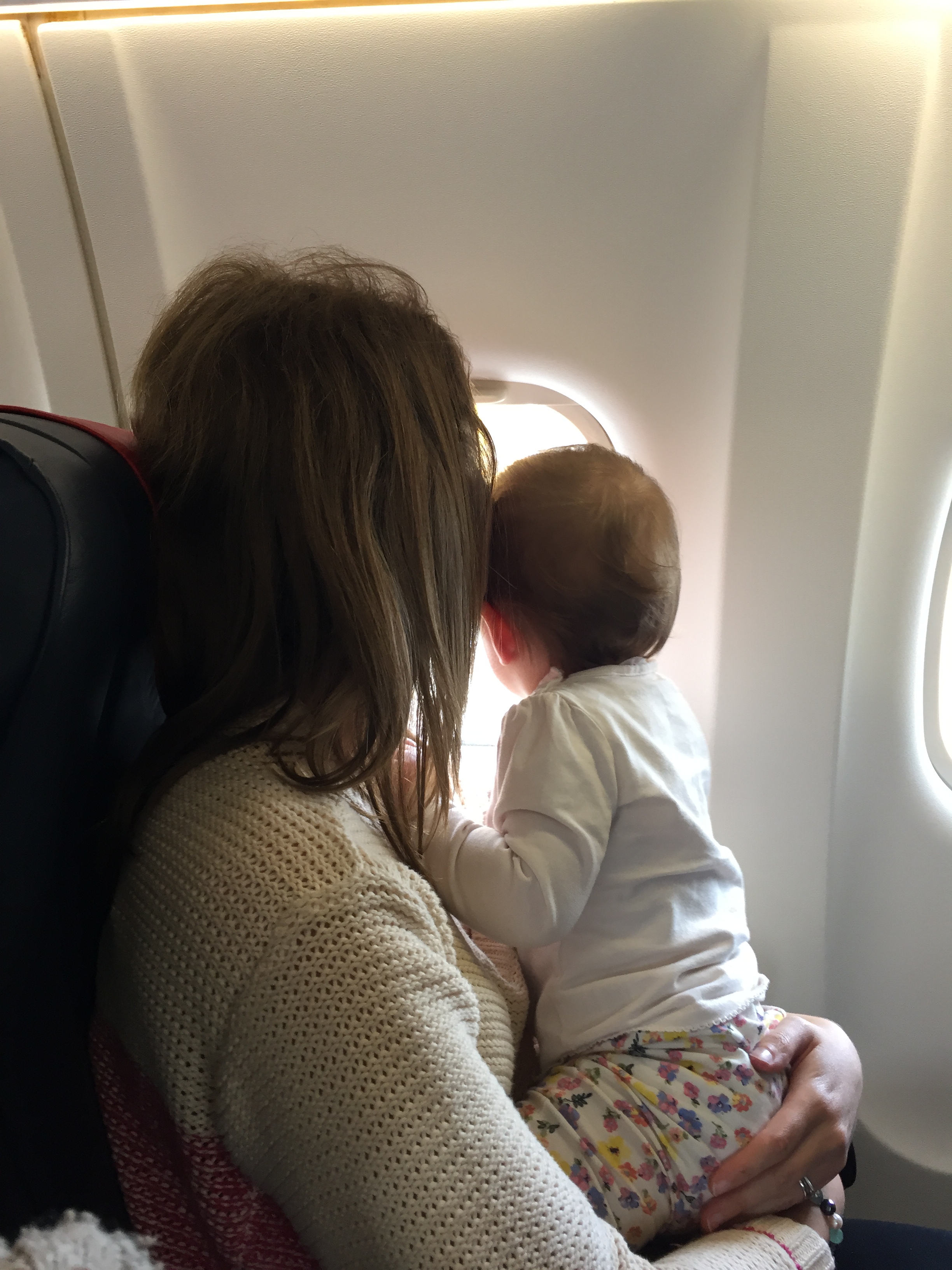 The complimentary snack and soft drink (certainly enjoyable over the course of the short flight) along with the level of service provided made the journey thoroughly relaxing and a lot less stressful than spending hours driving down to the south coast to catch a ferry. The lack of long passport queues at both ends of the journey also made for a straightforward process.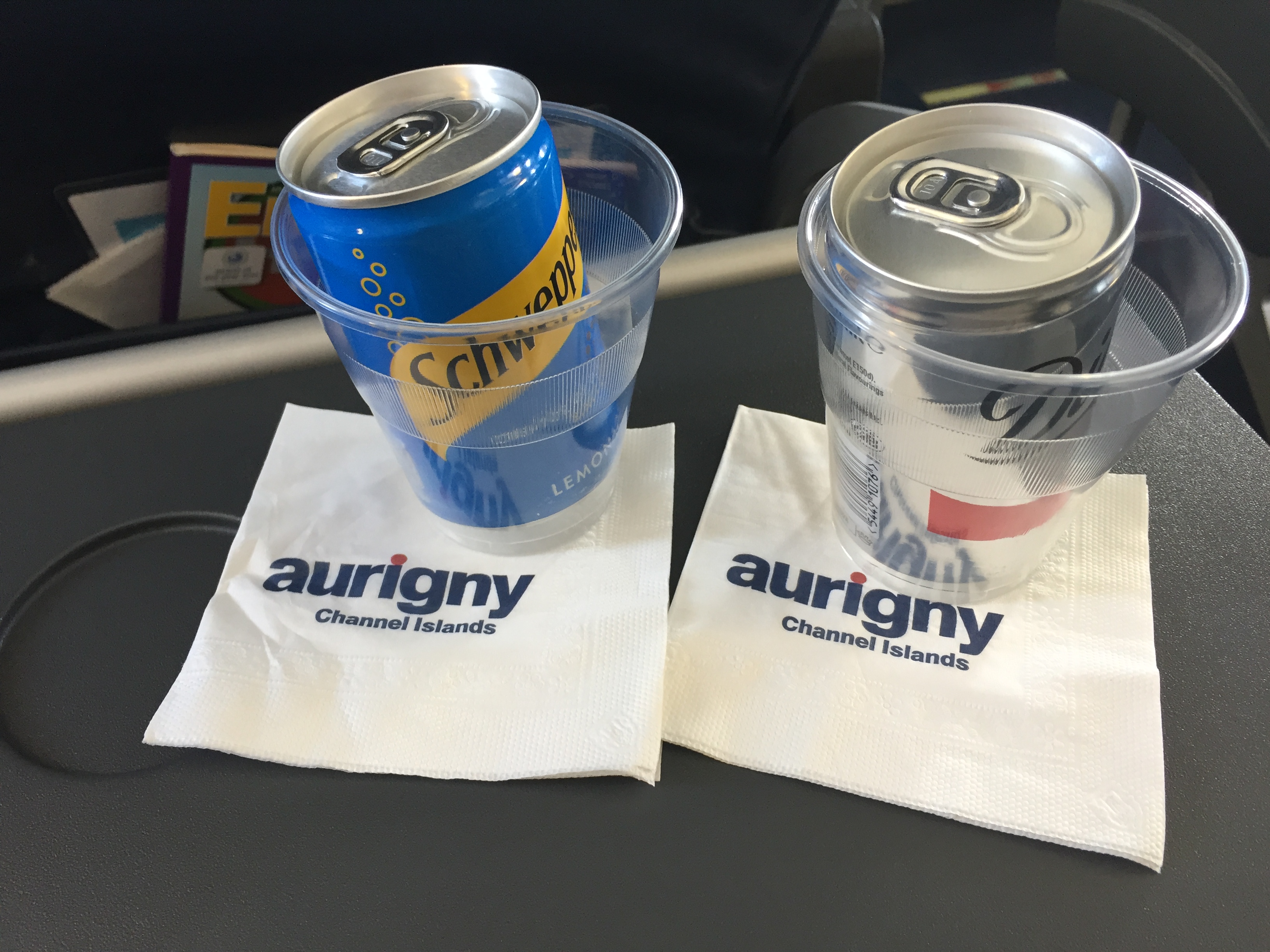 Flying with Aurigny is affordable, fun, and easy, and there really is no better way to reach the beautiful island of Guernsey.
Need to know:
Adult fares from £123 return (including baggage).

20kg luggage included from Leeds Bradford for adults. If travelling with an infant you may take an additional checked buggy or travel cot.

Web check in available from 72 hours prior to departure .

Flights depart / return to Leeds Bradford Airport on a Monday, Wednesday and Friday during peak season and a Monday and Friday during winter times.
More info available on the Aurigny website here.