No man is an island, but it appears as though the UK is surrounded by some absolutely stunning ones!
With the pound plummeting since Brexit and staycations becoming more affordable, travellers are starting to look closer to home for some amazing nature, landscapes and places to eat and drink.
With no further build-up required, here are our five top islands to visit without leaving the UK.
Guernsey
Easy to get to using the excellent Aurigny (even from Leeds Bradford after their recent route addition), boasting beautiful beaches, an intriguing history, and a unique taste of France despite actually being part of the UK, Guernsey is fast becoming one of the most popular destinations for a staycation.
Where to stay – La Pointe Farm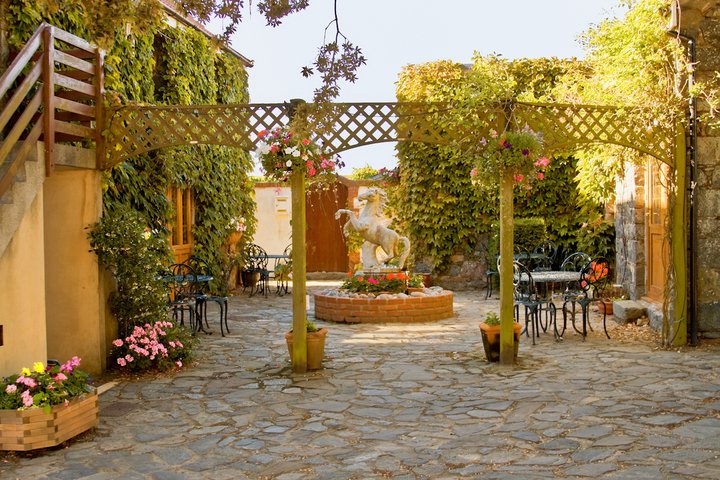 Located in St. Peter in the Wood and offering beautiful views of the sea on one side and green valleys on the other, La Pointe Farm is the perfect place for families to stay on Guernsey. The self-catering apartments are in a great location for exploring the whole island, giving you the option to eat out or cut costs by making your own supper. There really aren't any better options on the island.
Where it is: Rue du Lorier, St Pierre du Bois, Guernsey GY7 9JU
Reservations: 01481 267169
What to do – Go Guernsey Cycle Hire
Guernsey has some stunning beaches, views, and places to visit, and the best option (and the one we will be doing when we go at the end of the month) for exploring it all is to literally get on your bike! Go Guernsey Cycle Hire offer a range of suggested routes for you to go on, offer trailers for little ones, and most importantly allow you to enjoy the stunning scenery Guernsey has to offer whilst getting some fresh air. What's more, Go Guernsey Cycle Hire deliver anywhere on the island, so you can get to your accommodation without worrying about picking up your bikes on the way!
Reservations: 07781 103692
Where to eat – Crabby Jack's
Located on the west coast of Guernsey (which makes it very accessible from La Pointe Farm), Crabby Jack's offers some great food (including their famous whole 'cracked crab' dish) and a great kids' menu. There is also a kids' playground for the little ones to let off steam while you sit down on one of the tables that surround it and enjoy a well-earned coffee.
Where it is: Vazon Bay, Castel, Guernsey, GY5 7BF
Reservations: 01481 257489
Fun fact – The world's first underwater arrest occurred in Guernsey. Mr Kempthorne-Leigh was illegally harvesting ormers, a popular local shellfish, and was arrested by a scuba-diving police officer!
Isle of Wight
A short hop on a hovercraft or a ferry journey away, the Isle of Wight offers history, family friendly activities, and an increasingly vibrant foodie scene. With its own railway system, the chance to explore places favoured by Queen Victoria, and much more besides, this is an easy option for the whole family.
Where to stay – North Court
Located in Shorwell in the south-west of the island, North Court is a luxurious bed and breakfast or self catering option, with prices ranging from £700 for a mid-week break during low season in Little Northcourt (with 7 bedrooms), to £3,400 for a week-long stay in high season in Northcourt House (9 bedrooms). Parking is included, there is stunning scenery all around, family friendly facilities aplenty, so this Grade II-listed Jacobean manor house really is the perfect place to indulge in a spot of luxury with family or friends.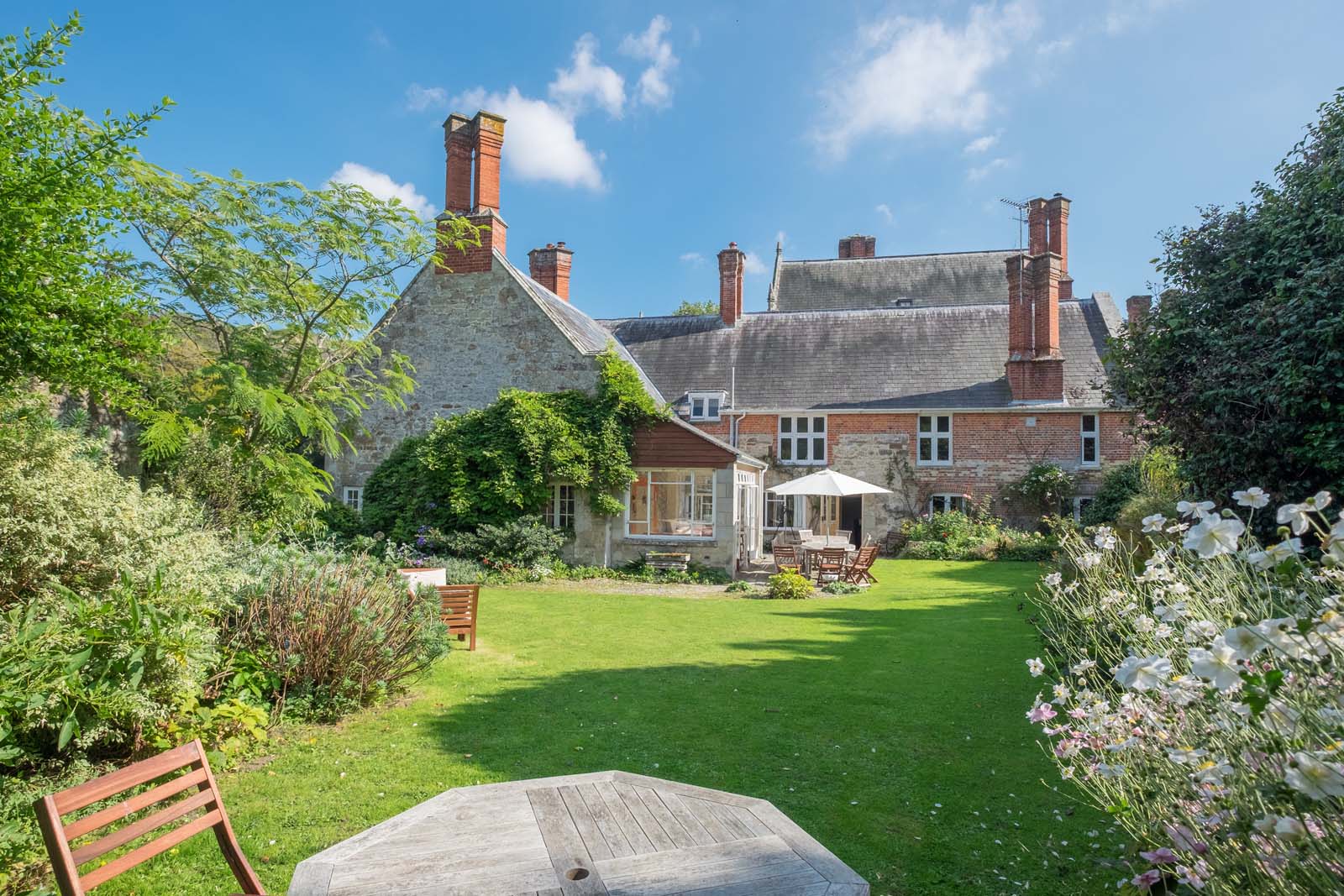 Where it is: Northcourt House, Main Rd, Shorwell PO30 3JG
Reservations: 01983 740891
Website: www.northcourthouse.co.uk
What to do – Osborne
Free to English Heritage members, Osborne allows visitors to explore a touch of history while also enjoying the present, paddling on one of Queen Victoria's favourite beaches. There are playgrounds for the kids, ideal for letting them burn off energy if it isn't beach weather, state rooms to keep those with a fascination of history interested, and tea rooms to keep the whole family fed. This is a winning place to visit in the north of the island.
Where it is: York Ave, East Cowes PO32 6JX
Reservations: 0370 333 1181
Where to eat – The Cow Co Restaurant and Bar
Located in a large converted Swiss barn, the Cow Co offers a stunning range of food in a fabulous setting. While the decoration (and views from the mezzanine level) are worth a visit alone, the real emphasis here is the cow! Although there are of course a nice range of dishes for vegetarians (the classic mac n' cheese being our pick of the bunch), the steaks are what meat lovers come here for!
Where it is: Tapnell Farm House, Newport Road, Yarmouth, PO41 0YJ
Reservations: 01983 758725
Fun Fact – The Isle of Wight is said by some to be the most haunted island in the world.
Orkney
Orkney is arguably the ideal place for a family holiday, with stunning beaches and coastlines, amazing historical sites, loads of wildlife and plenty of rainy day attractions. A relatively short ferry journey or flight from the mainland, Orkney is one of the most distinct island locations in the UK.
Where to stay – Crantit House
Our pick of the places to stay is Crantit House, which is divided into three lovely apartments. It is close to Kirkwall and gives families the opportunity to self-cater if they so wish.
Orkney is very well-served by accommodation options to suit all pockets, with everything from camping and caravanning sites, to hostels, bed and breakfasts, guesthouses and a range of hotels. You can check out the full range at www.visitorkney.com.
Where it is: St. Ola, Kirkwall, KW15 1RZ
Reservations: 01856 872899
What to do – Loads!
Must-sees include the Heart of Neolithic Orkney World Heritage Site, which includes the awe-inspiring stone circles at the Ring of Brodgar and The Standing Stones of Stenness, the eerie Maeshowe Chambered Tomb (complete with Viking graffiti) and the incredibly well-preserved Stone Age village of Skara Brae. The Tomb of the Eagles, in South Ronaldsay – reached by crossing the famous Churchill Barriers – is also a great experience for families.
Orkney's beaches, meanwhile, have to be seen to be believed and if you're not building sandcastles, you can search for 'groatie buckies', the local name for tiny and much treasured cowrie shells. And, if you're lucky, you might also see puffins, seals, otters and whales.
On rainy days, head for the Orkney Museum in Kirkwall, which has loads of activities for kids based around the rich history of the islands. Stromness Museum and the Scapa Flow Visitor Centre on the island of Hoy (where you can also walk to see the famous Old Many of Hoy sea stack) are also great places to take the family.
Where to eat – The Foveran
Orkney's food and drink is famous the world over, with the islands best known as producers of premium beef and the unique North Ronaldsay mutton (from seaweed eating sheep). You'll also find fantastic fish and shellfish, cheese, ice cream, beer, whisky, wine, fudge, oatcakes and chocolates on offer throughout the islands. Find out more at www.orkneyfoodanddrink.com.
For us, the place to dine at is The Foveran which has been nominated in the 2016 Orkney Food and Drink Awards Shortlist for the 'BEST RESTAURANT EVENING MEAL' award. With a focus on fantastic local produce and food that delivers, this is the place for a real treat of a meal!
Where is it: The Foveran, Kirkwall, St Ola, Orkney, Scotland KW15 1SF
Reservations: 01856 872389
Fun fact – Orkney has the world's shortest scheduled flight between the islands of Westray and Papa Westray, which takes less than two minutes.
Shetland Islands
As far north as Anchorage in Alaska and only 200 miles from the coast of Norway, Shetland is one of the most mystical parts of the UK, with a heritage and history that has strongly been influenced by the Vikings.
With the northern lights a regular occurrence, incredible sea life (including orcas at certain times of year) and some of the most magical scenery in the UK, it's not hard to see why Shetland is becoming a must visit location for those keen on a staycation.
Where to stay – Shetland Lighthouse Holidays
The chance to stay in a lighthouse is pretty cool by anyone's standards! For stunning scenery, we think we'd have to pick the option at Eshaness, where the lighthouse accommodation overlooks some stunning scenery and really brings home that wild feel that Shetland can offer. As an added bonus, the accommodation is self-catering, meaning that you have the freedom to go out to eat or prepare your own meals to cut down on costs.
Reservations: 01595 694 688
What to do – Thule Charters
For the rest of this year, we can't recommend Above & UnderWater Shetland tours enough (they have an underwater camera inside the boat so you really will see everything there is to see). The owners are looking to sell Above & UnderWater Shetland tours and won't be running them past this season, but they suggest trying out Thule Charters as another way to see the magical wildlife and scenery around Shetland beyond 2016.
If heading to the beach is your thing, then the West Voe of Sumburgh is a definite must visit and on top of that there are plenty of activities and attractions to keep the kids occupied.
Reservations: 07876522292 / 07796912237
Where to eat – Fjara Cafe Bar
Offering stunning views, tasty dishes and a close proxmity to Lerwick (making it an ideal place to recharge your batteries if you have come by ferry!) Fjara Cafe Bar is the perfect place to grab a casual bite to eat on Shetland.
Where it is: Sea Road, Lerwick, ZE1 0ZJ
Reservations: 01595 697388
Fun fact – Shetland hosts Europe's annual largest Fire Festival (Up Helly Aa) on the last Tuesday in January every year, which culminates in the burning of a galley!
Scilly Isles
These Isles make up the most south-westerly point of the UK and boast some of the most beautiful beaches in the whole of the UK. As well as this, the weather tends to be rather nice down here (especially during summer!).
Where to stay – Hell Bay
Few people talk about going to hell as a positive thing, but Hell Bay on the island of Bryher (the smallest of the Scilly Isles) is not only one of the most picturesque hotels in the UK, but also perfectly tailored to foodie families or couples looking for a luxurious escape from the 'real' world.
If you fancy an option on St. Mary's Harbour, then Mincarlo guest house offers rooms with a view at a reasonable price.
Hell Bay:
Where is it: Brhyer, Isles Of Scilly, TR23 0PR
Reservations: 01720 422 947
Mincarlo:
Where is it: Carn Thomas, Strand, St Mary's, Isles of Scilly, TR21 0PT
Reservations: 01720 422513
What to do – Scilly Seal Snorkelling
If you're over eight-years-old (the youngest age you can do this from) why wouldn't you want the opportunity to go swimming with seals! Scilly Seal Snorkelling offers you the opportunity to snorkel to look for, and swim with, the local seals and get closer to them than you ever dreamed of!
Where to eat – Spero's
A beach cafe/bar during the day and a restaurant at night, Spero's has brilliant views from Porthmellon Beach and sells locally sourced produce, so you can enjoy some of the stunning Cornish and Scilly Isles seafood. If great food with a view is what you're after, Spero's might just suit you.
Fun fact – only five of the 140 or so islands are inhabited! One of these, Bishop Rock, the UK's western-most point, is the world's smallest island with a building: a lighthouse!