Re-inventing, or even just presenting a modern twist on fish and chips is a risky business. Some companies have attempted to 'modernise' our Fish Fridays by using more exotic fish but keeping the same basic premise, and others have used fine dining etiquette to present this traditional dish in a more refined way. Both methods have had varying degrees of success, but The Fisherman's Lodge in Roundhay has taken a very different take on the concept, bringing together fish and chips, cocktails, and tapas in a unique way.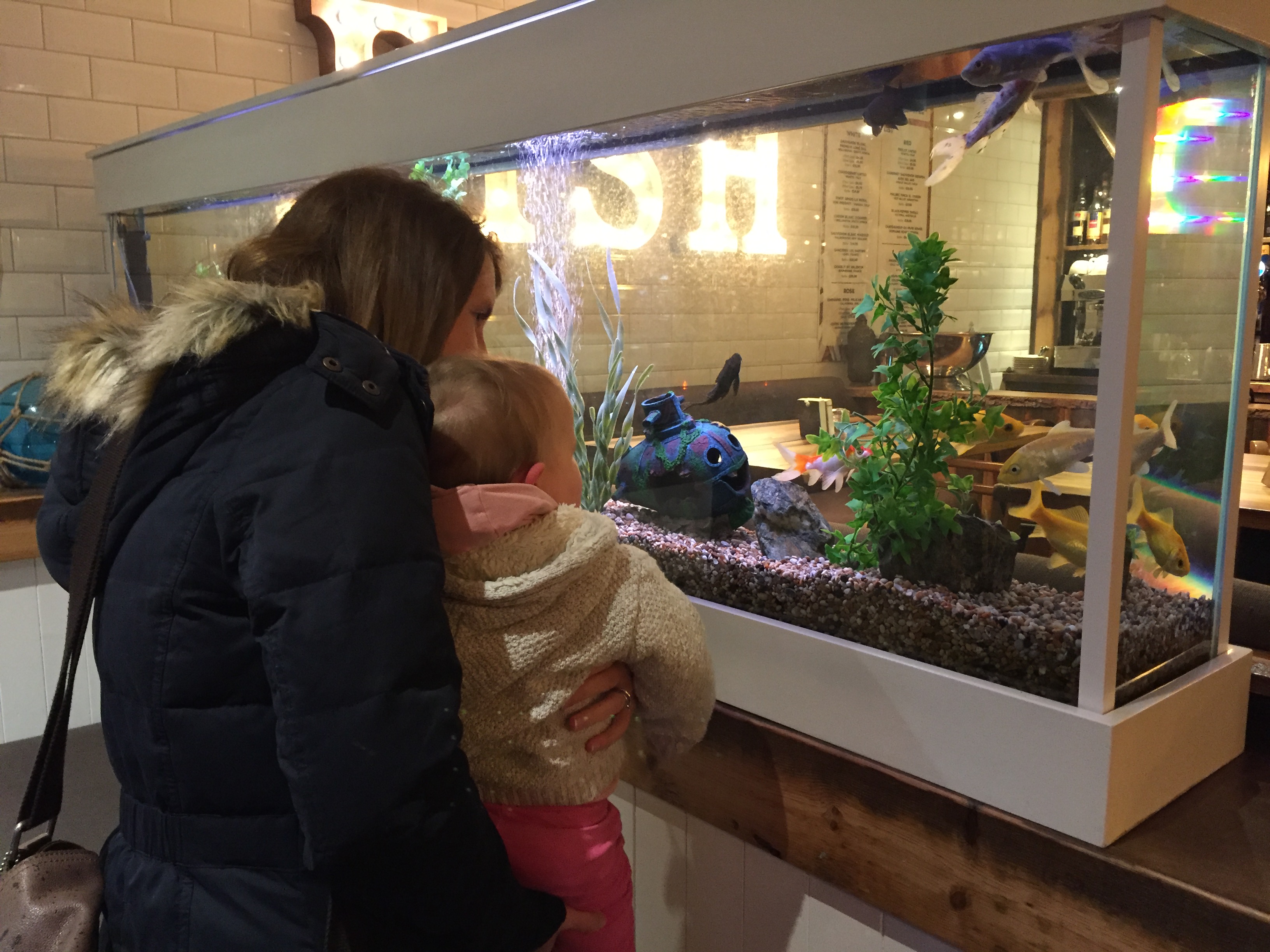 When we visited, the opportunity to try fish and chips as a regular meal was tempting, but we decided to try out the tapas option in order to get an idea of how fish and chip-inspired tapas would work. Coming in at £20 for five different dishes, or with the option to try three dishes for £12, you won't be paying much more to try the tapas style than you would compared to two adults enjoying a normal fish meal.
To appeal to the different preferences on the table, we tried out a few dishes. However, we must confess that some of the options we tried are no longer on the menu as the staff at the Fisherman's Lodge look to improve and evolve the menu.
In terms of highlights, the plump scampi was a particular win, packing a punch with the homemade tartar sauce, and we also really enjoyed the battered halloumi (this was a real win with our little girl too!). All the fish dishes were made using fresh, flavoursome fish, and there wasn't any soggy batter anywhere in sight.
Having had a sneaky peak at the new additions to the menu, we are certainly looking forward to heading back to try out twists on classics such as "coca cola" ham hock and honey and lemon king prawns. It is also worth keeping an eye out for new events such as gin evenings, with the Fisherman's Lodge certainly bringing a new lease of life to one of the most popular cuisines in the UK.