As a tourist, knowing what to do in London can be hard. There are literally thousands of activities to choose from, covering the whole of the city and ranging from cultural, to historical, to events put on purely for entertainment.
One of the coolest activity combos in London, though, has been brought to the city by Emirates. The Emirates Air Line offers one of the best views of the city, offering tourists and locals who have seen the same old vistas of the city thousands and thousands of times a new, unique perspective.
The Air Line crosses the Thames between Royal Docks and Greenwich Peninsula, allowing you to see some of the capital's most popular sights from a unique vantage point. Some of the highlights for us were seeing the Thames Barrier out of one window, and Canary Wharf out of the other, and also admiring the remarkable shape of the river. That may sound odd, but perhaps the only other time you get to see the winding shape of the Thames is whilst watching the Eastenders intro on TV!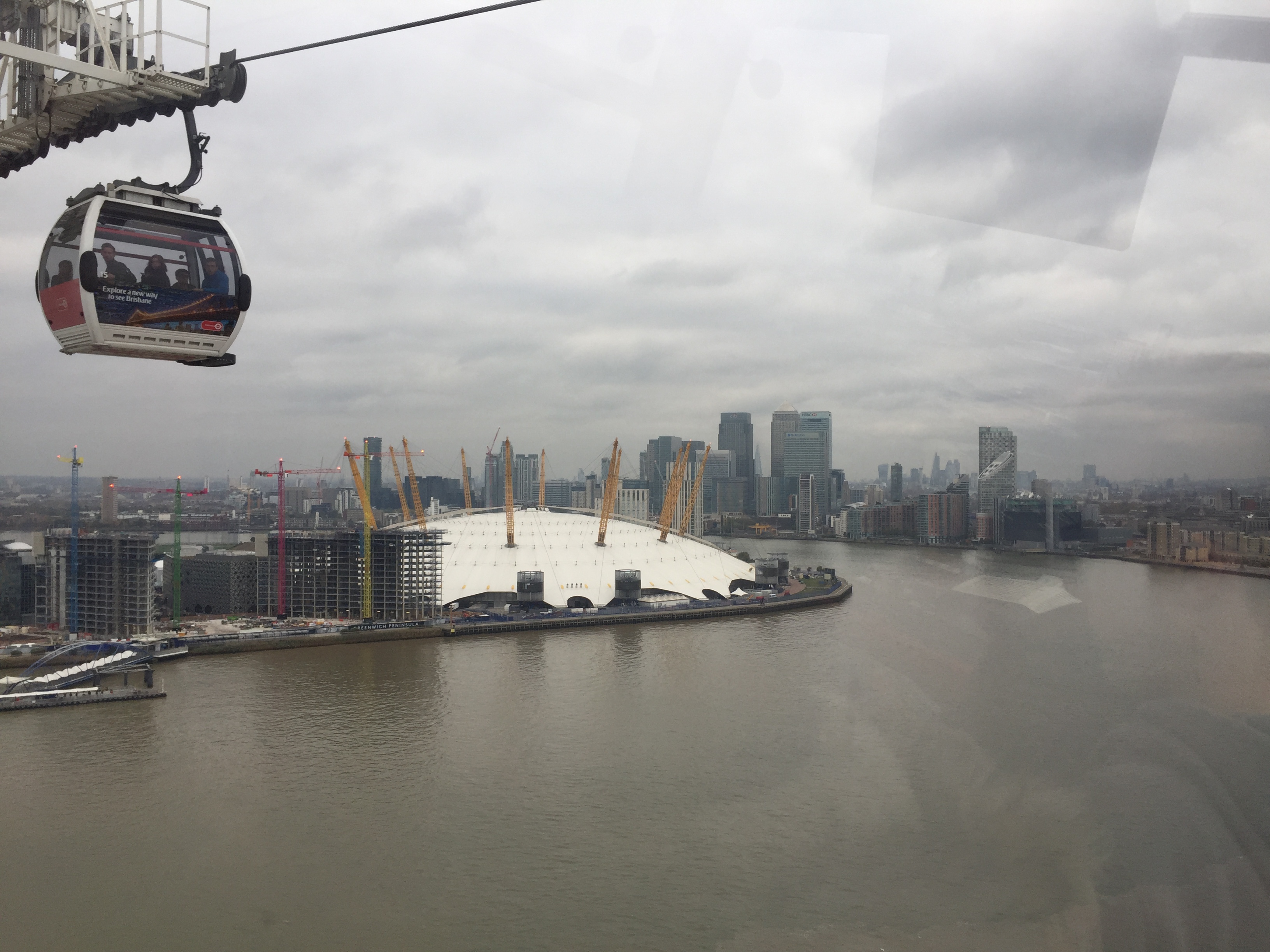 Of course, the Air Line is not just a tourist attraction; it's a popular way of getting from one place to another in an efficient fashion. For us, this meant that we hopped off our cable car in Greenwich Peninsula and straight into the Emirates Aviation Experience, a fascinating hub of information and interactive displays focusing on the world of flight, and specifically the world of Emirates.
A ticket for the Air Line gains you access to the Aviation Experience, and it makes for a fascinating half hour wandering around learning more about this world-famous airline. For those who want a bit more of an insight, though, there is no beating the flight simulators, located in the upstairs area.
We tried out the Airbus A380 flight simulator. We love flying on the A380, so it was remarkable getting some insight into what it takes to get these beasts up into the air, and back down again! My simulated landing at Hong Kong's old airport, with its infamous location right in the middle of the hugely populated city, didn't go according to plan, but I followed it up with a pretty perfect landing at Dubai! Perhaps the best element of the experience was chatting to the trained instructor, who kept us fully entertained with her good humour and insight into Emirates as a business.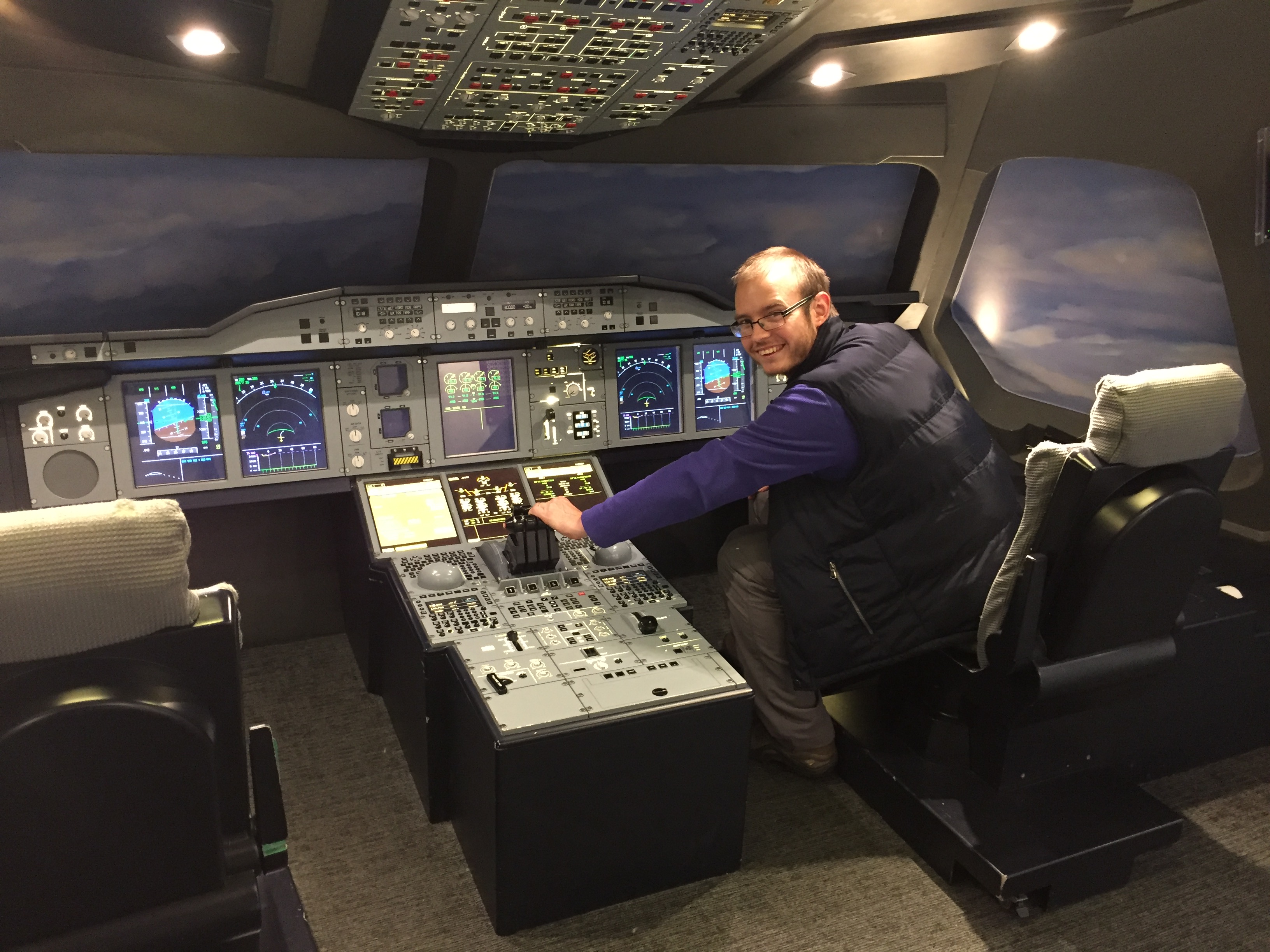 For fans of flight, there is no better combination in London for an afternoon out than the Emirates Air Line and the Aviation Experience. Even for those who aren't huge fans of flying but who want to try something a little off the beaten track, this experience comes highly recommended!