The Malmaison, as a chain, like to do things a little differently to other hotel groups. This approach is evident in the little touches scattered physically throughout the rooms and communal areas, and also less obviously in the form of some of the service you experience during your stay.
Take the shower gel and shampoo as an example. It may seem odd to start a hotel review with a mention of the bathroom freebies, but stay with me here! At the Mal, you're presented with two huge tubes of shampoo and shower gel, labeled with big bold messages like "Better shower gel than you have at home", and "The best shampoo you'll ever steal". The message is no-fuss, no messing around, and yes, we did steal it and have been using it sparingly ever since because it smells delicious!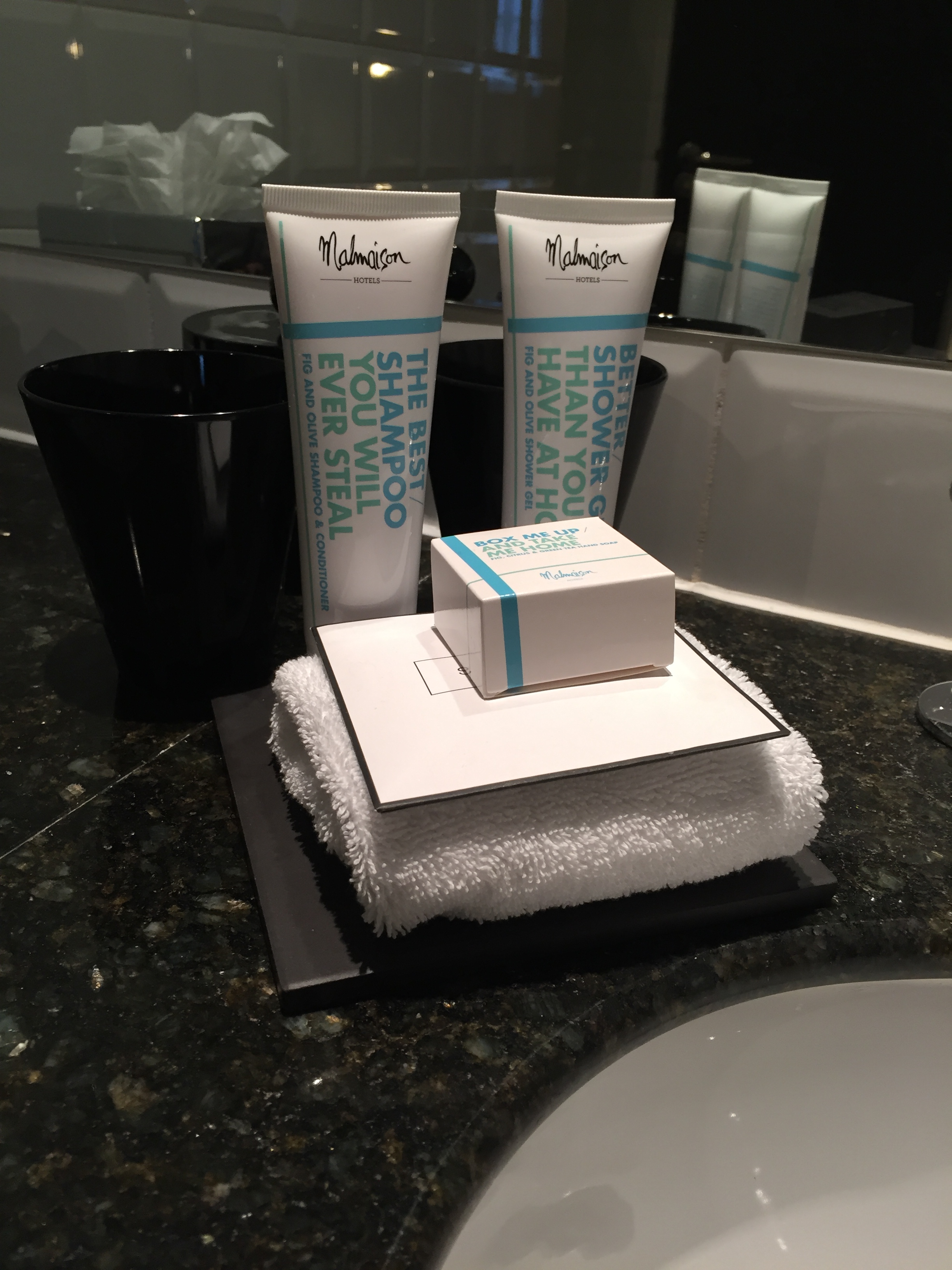 The approach is also evident during check-in. Check in on a Friday night and you'll be greeted by the Fizz Friday welcome, a free glass of bubbly as you arrive. It's the little touches like these that set the Mal in Leeds apart from other city centre hotels we've stayed at.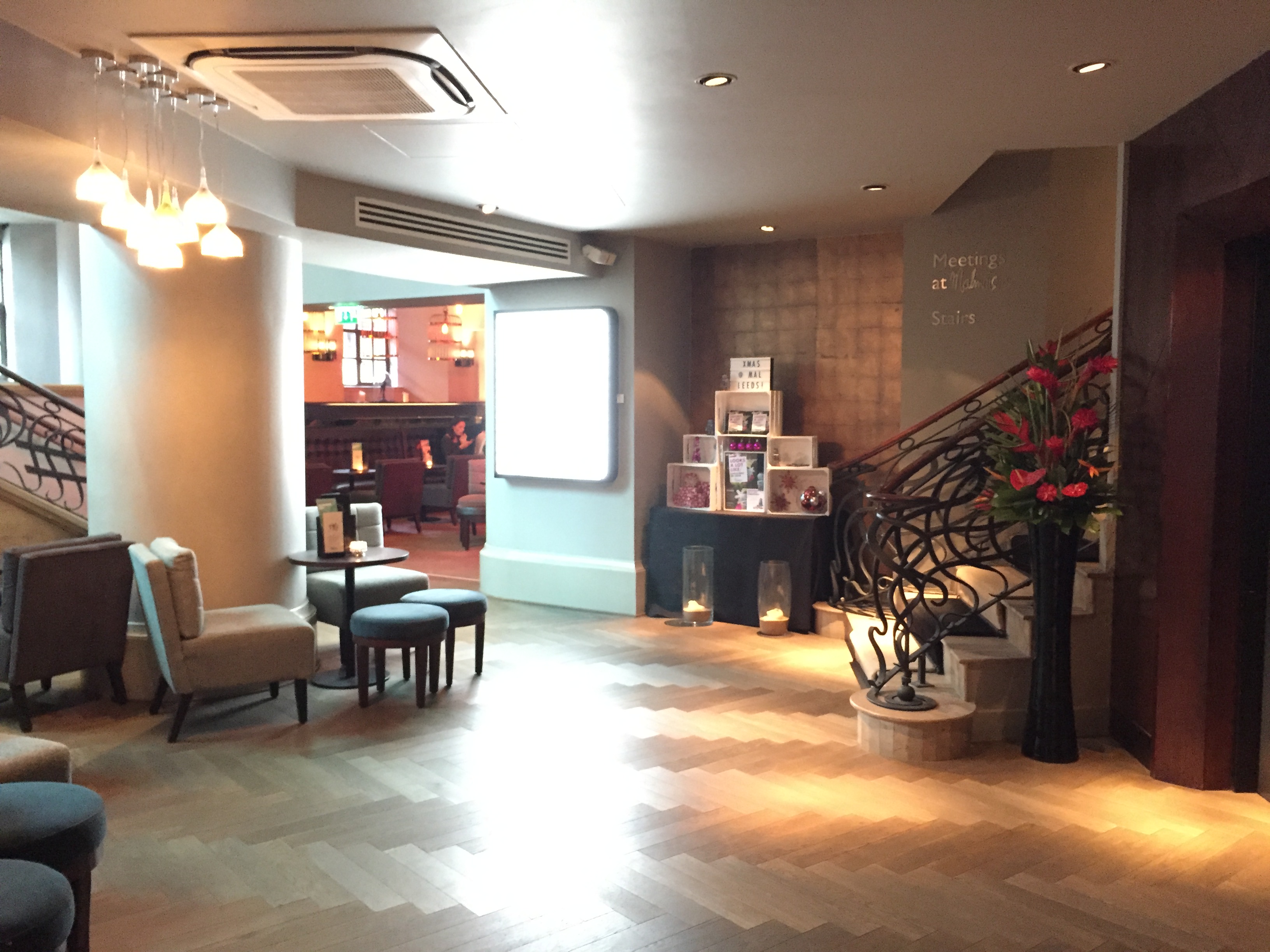 As for the room, the bed was huge, really comfortable, and had a really cool headboard that again represented the Mal's "something a little different" approach.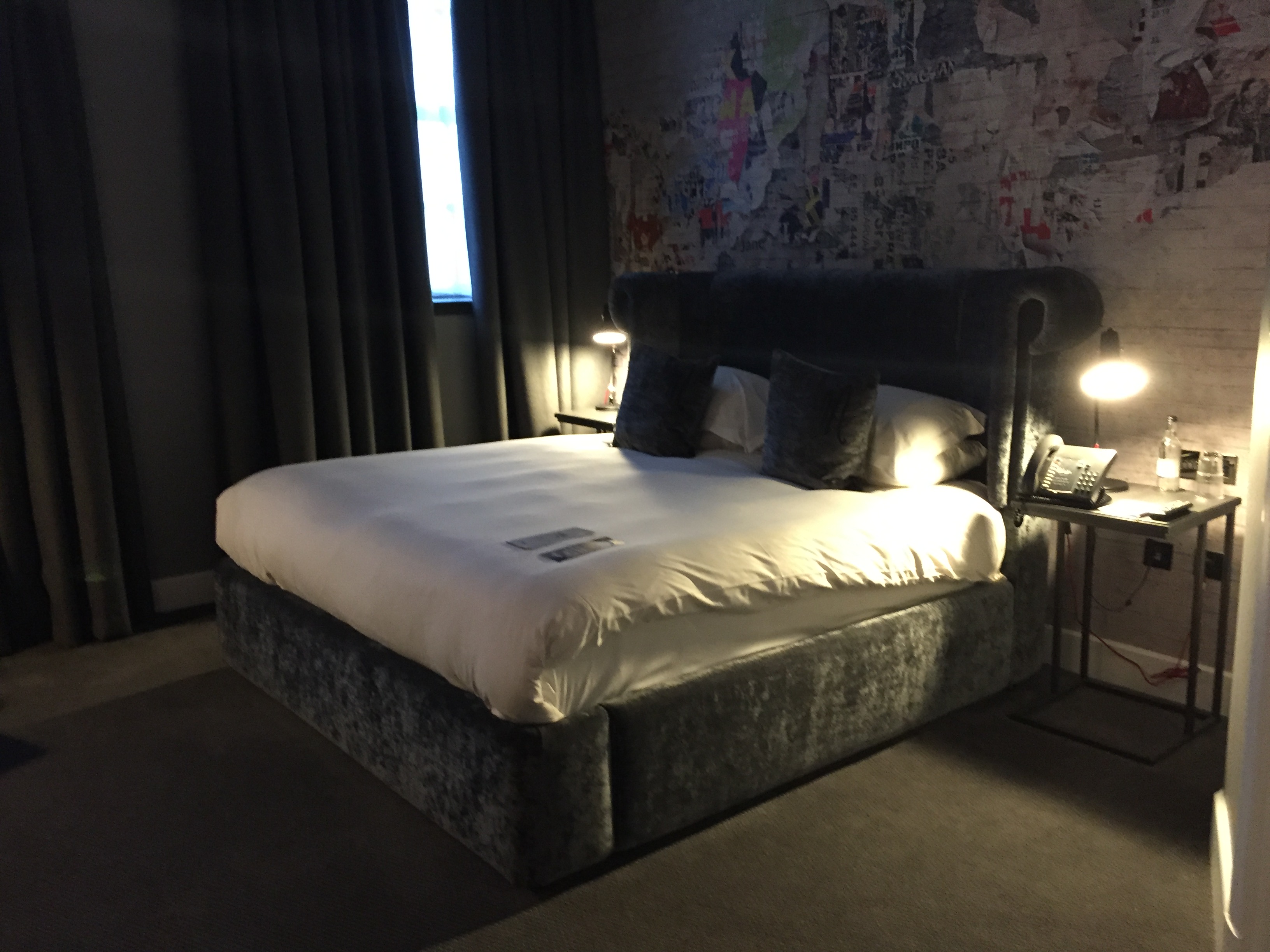 I really liked the look of the area across from the bed too, with the TV contained within its own unique shelving area.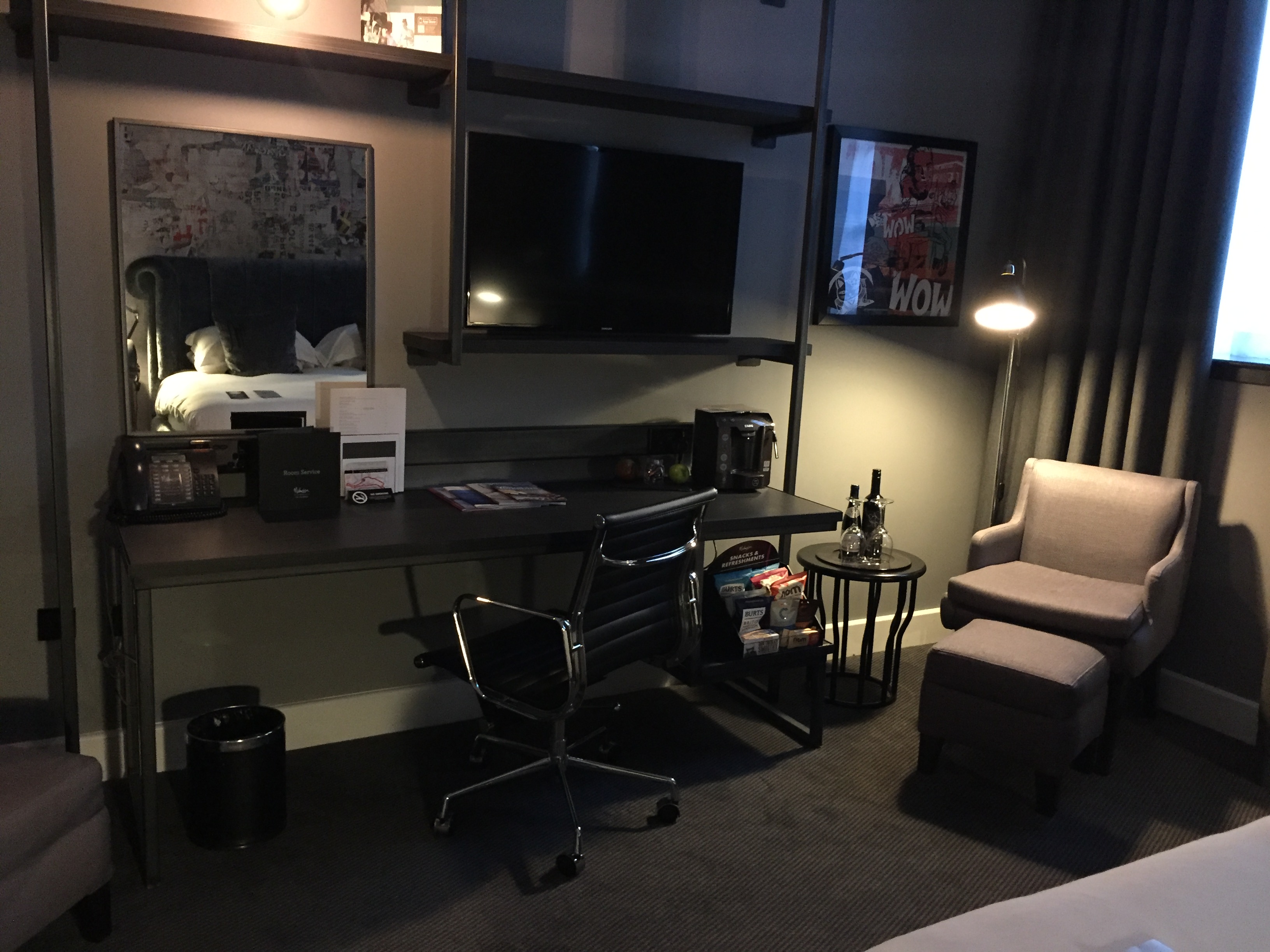 The hotel is smack bang in the city centre, yes, but noisy it is not. We slept very well on our Friday night stay and it's fair to say were ready for breakfast when we woke up on Saturday morning.

Breakfast at the Mal is serious business, and it's wise to bring your appetite A-game if you're dining early morning with them. We ordered freshly cooked items from the menu, with my waffles with bacon and maple syrup the real highlight of an exceptional breakfast. The freshly cooked items were complemented by the buffet table, overflowing with goodies like brioche, croissants, fresh bread, and fresh fruit. It was simply delicious! 10/10 for the coffee as well; those cappuccinos really did hit the spot.


The Mal is known for being a magnet for business travellers, and from what we saw also attracts groups of mates on a city break, but you can take it from us that it's a fantastic option for families, even those with really young children, who are taken care of in a really nice manner.

Thanks the Mal – we hope to be back very soon!