The New Ellington has always offered a classy experience for people staying there, hence its inclusion in our top five business hotels in Leeds list, but sadly the food on offer hasn't been at the races for some time. While the classy rooms and atmosphere remain the same, something has really changed in the kitchen with the arrival of the talented, driven and just damn good Elizabeth Cottam.
Elizabeth has done a marvellous job of getting to grips with the existing kitchen equipment and has also focused heavily on the finer details. This has included making sure every plate matches her dishes and even changing around the lighting and music levels in the restaurant. These might all seem like obvious things for a chef to do but when chefs don't have the desire and drive to make a restaurant succeed these things are easily forgotten.
Of course, fine details and a drive and determination to succeed are all fine and good but if your food doesn't match those desires then it can all go downhill very quickly. At the New Ellington, though, Elizabeth has not only hit the heights you might expect with her food (especially if you watched her get to the semi finals of Masterchef) but has showed that the time she's spent since leaving the show has been well spent in refining and defining her style, something that made our invite to taste out her new menu even better!
The first course was a risky one (wild mushroom consommé, truffled gnocchi, mushroom puree, and shaved fresh Autumn truffle) as mushrooms can be divisive if cooked badly and truffle can be far too powerful if not used correctly, but Elizabeth not only convinced me that this dish was a real winner but also managed to convince those with an aversion to mushrooms as well. If nothing else, I could happily sit there and drink a rather over the top amount of the rich, flavoursome consommé that really elevated this dish to a high standard.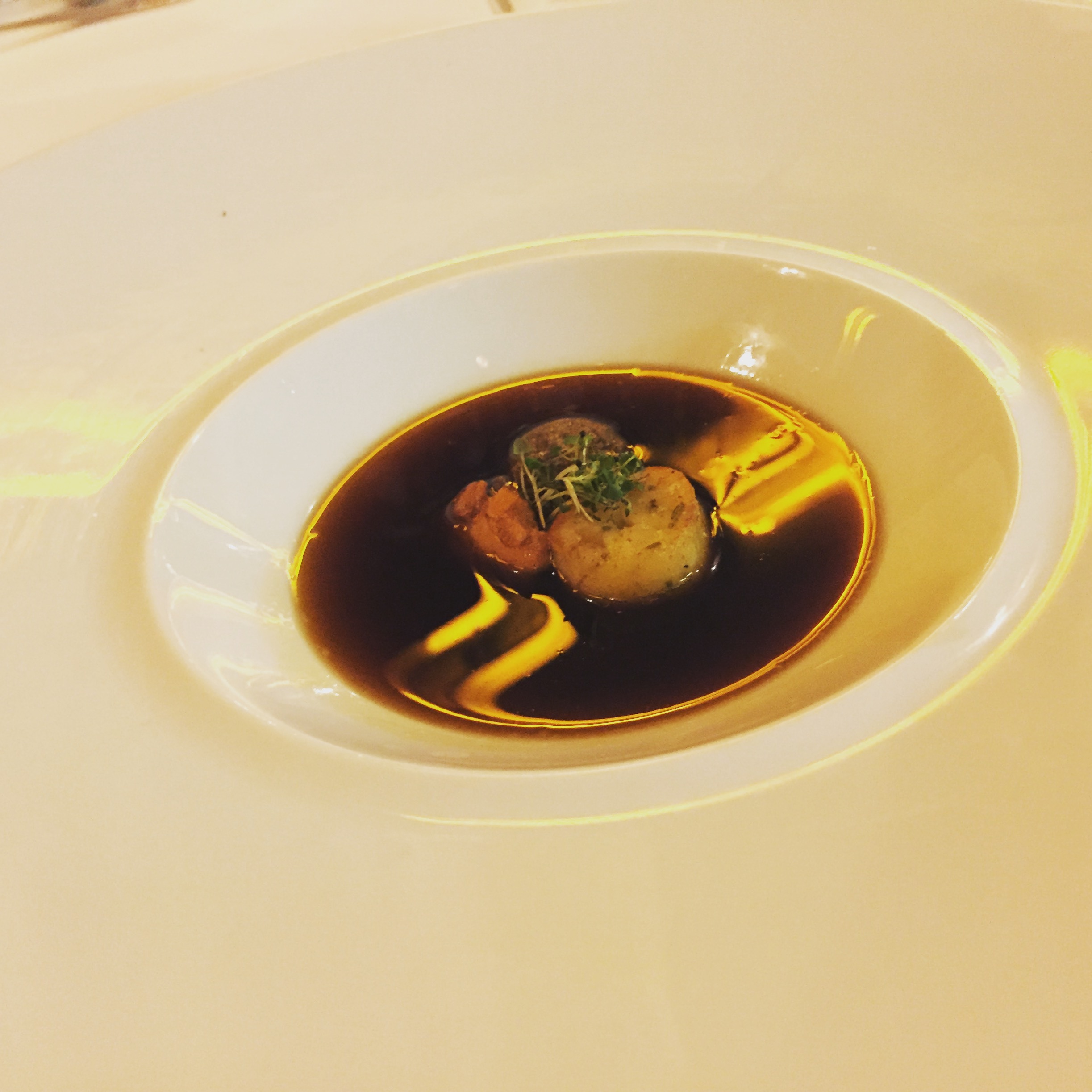 For me, though, the fish dish was the standout dish of the evening. Loosely termed a fish pie (granted there was a topping of creamed potatoes and there was fish underneath!) this dish was truly heavenly. Again, the sauce (in this case lobster bisque) truly brought the dish together in a wonderfully rich fashion, the seafood flavour really shining through while the butter poached halibut on my plate was cooked to perfection. The creamed potatoes and salmon mousse added some different textures to the plate. Regardless of whether it was a pie or not, I would happily enjoy eating this dish again and again!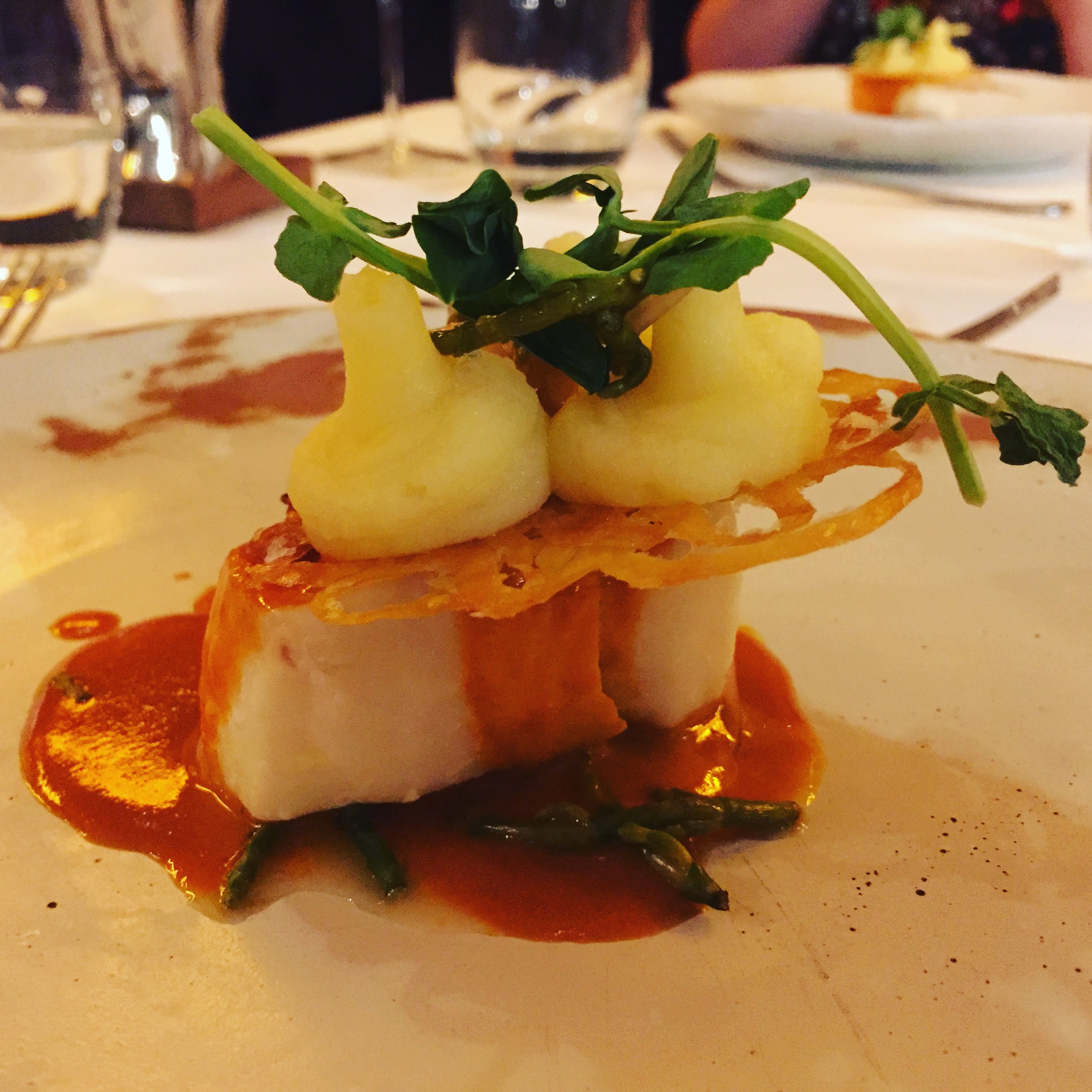 Main dishes are of course the part of a meal that most diners look forward to enjoying in particular. Here, after such a divine fish course, it was always going to be a tricky act to follow, but the lamb loin, slow cooked lamb breast with pisatchio, and lamb glaze hit the spot. Elizabeth had said that she was disappointed that after some issues with the kitchen equipment the lamb breast had only had eight hours to cook and she would have loved to have cooked it for 12 hours. However, when diners come in and try the dish they are in for a treat as even after 'only' eight hours the lamb breast was tender and melt in the mouth. Again, the desire to push herself to hit the highest possible standards shone through. With textures of fennel and goats cheese rounding off the meal, this was a dish that was a delight and worked particularly well with the organic wine choice that it was paired with.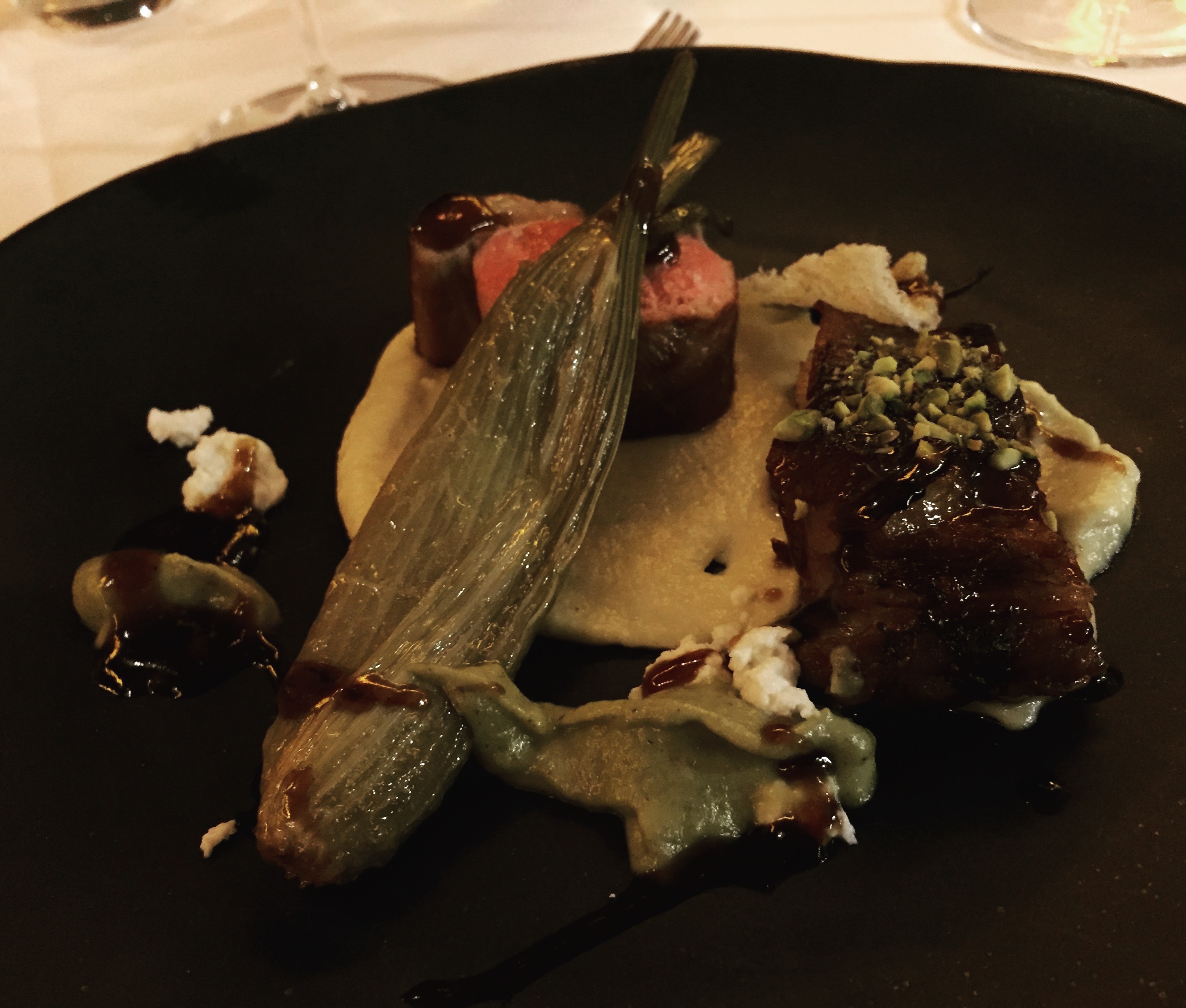 For dessert, Elizabeth chose to take on a classic in Black Forrest Gateau but with her own twist on it. Combing rich chocolate cake, kirsch soaked raisins, sour cherry curd, cherry ice cream and whiskey ganache is always going to result in a wonderful harmony of bold flavours but with this dish the way it was beautifully presented meant that a mouthful of each element was easily able to be combined. The whole dish had the right balance between sweet and sour and was a testament to just how well-developed Elizabeth's palate is and how she can use this to create some amazing balanced dishes.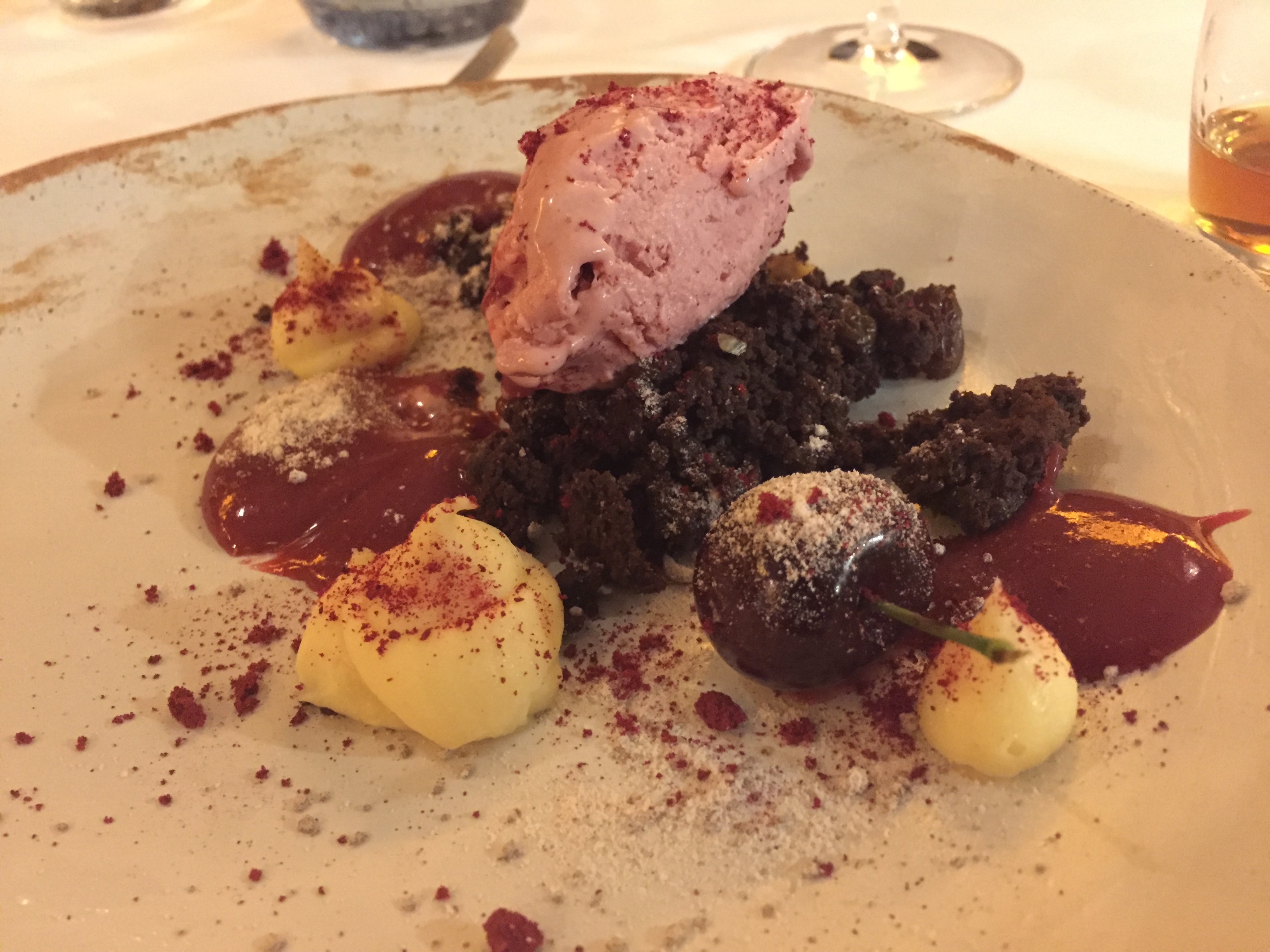 On top of this, the choice of organic, largely sulphur free wines that went with the dishes (which you won't find in your major supermarkets) helped to provide a decadent touch to the experience. If you are so inclined to have a tipple with your meal beforehand, head upstairs to the gin garden to prepare for what will certainly rank as one of your best meals in some time.
If you want to find out some more about Elizabeth or want to book your chance to try out her new menu you can do so here.
Where it is: The New Ellington, 23-25 York Place, Leeds, LS1 2EY
Costs:
Monday to Thursday: Private dining experience starting from £25 per person
Friday lunchtime: A Two / Three course lunch menu on Fridays (£20/£25 respectively)
Friday / Saturday evenings: Four course tasting menu £45
The menu will be changed each month!