Putting a baby or toddler to sleep in a hotel room, or in fact wherever you are that isn't home, can be hard work. Getting them to stay asleep all night is another challenge. And getting them to have a lie-in is almost an impossibility that we don't have the answer for here! That said, today we can bring you news of a product that at the weekend earned us an 8am lie-in and an unbroken night of deep sleep when we went away to The Black Swan in Helmsley!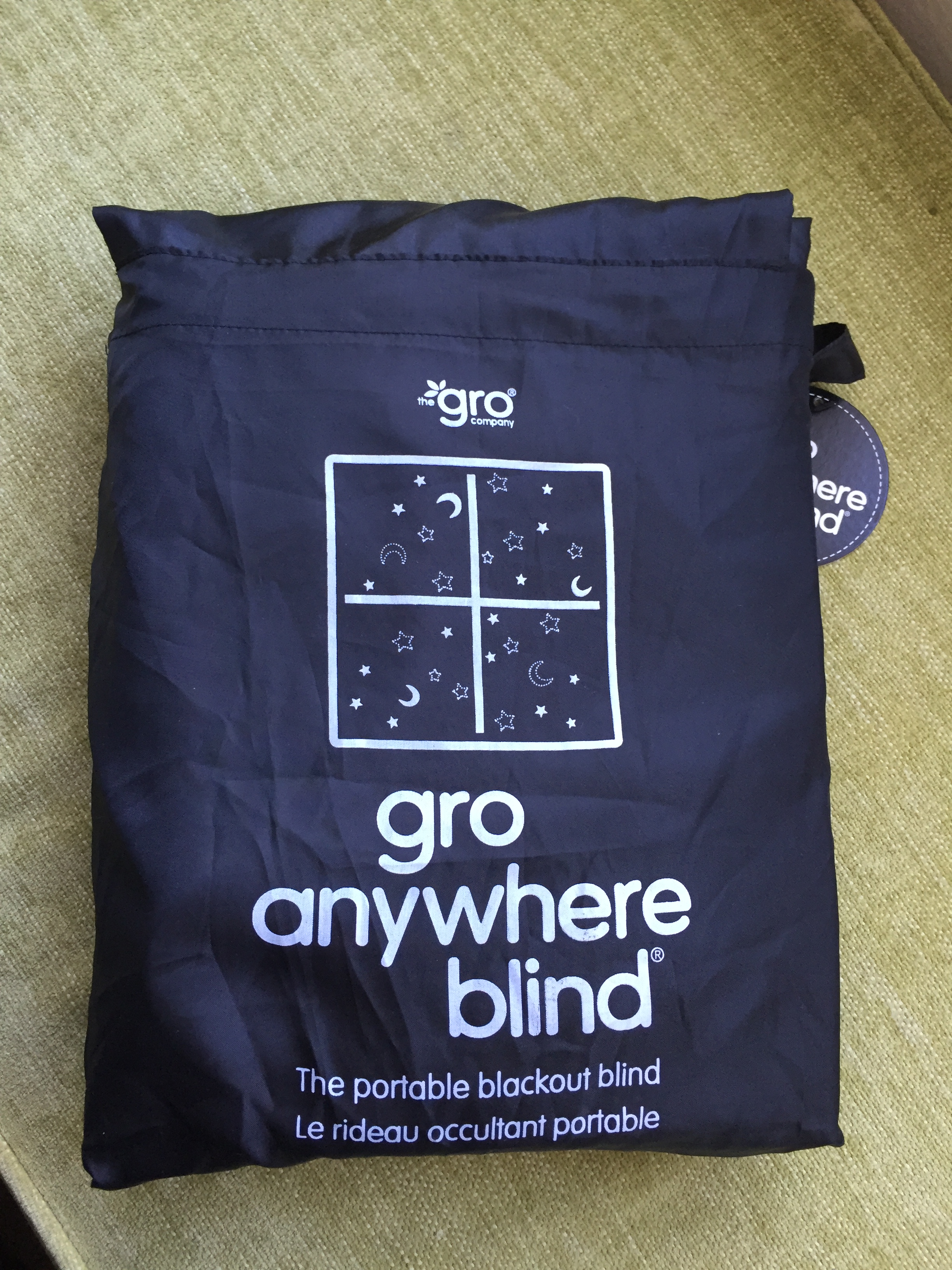 That product is the Gro Anywhere Blind, a blind that has been designed to go anywhere with you, packing down nicely into a portable little travel bag that can be shoved in your hand luggage if you're going away, and one which blocks light out so effectively that we would even recommend this product to adults who like to sleep in a dark room.
The new improved version of the blind fits any window up to a maximum size of 130cm x 198cm and makes good use of velcro fastenings to help adjust its size. The moon and stars fabric is really cute, and overall this looks like a great product. But why is it so good?
Well, to start with, the velcro works really well to help adjust the size quickly, and it's extremely user-friendly. We had read negative comments about the old version of the blind, but it is clear that the new version has done plenty to address concerns about making the blind fit different sizes of window.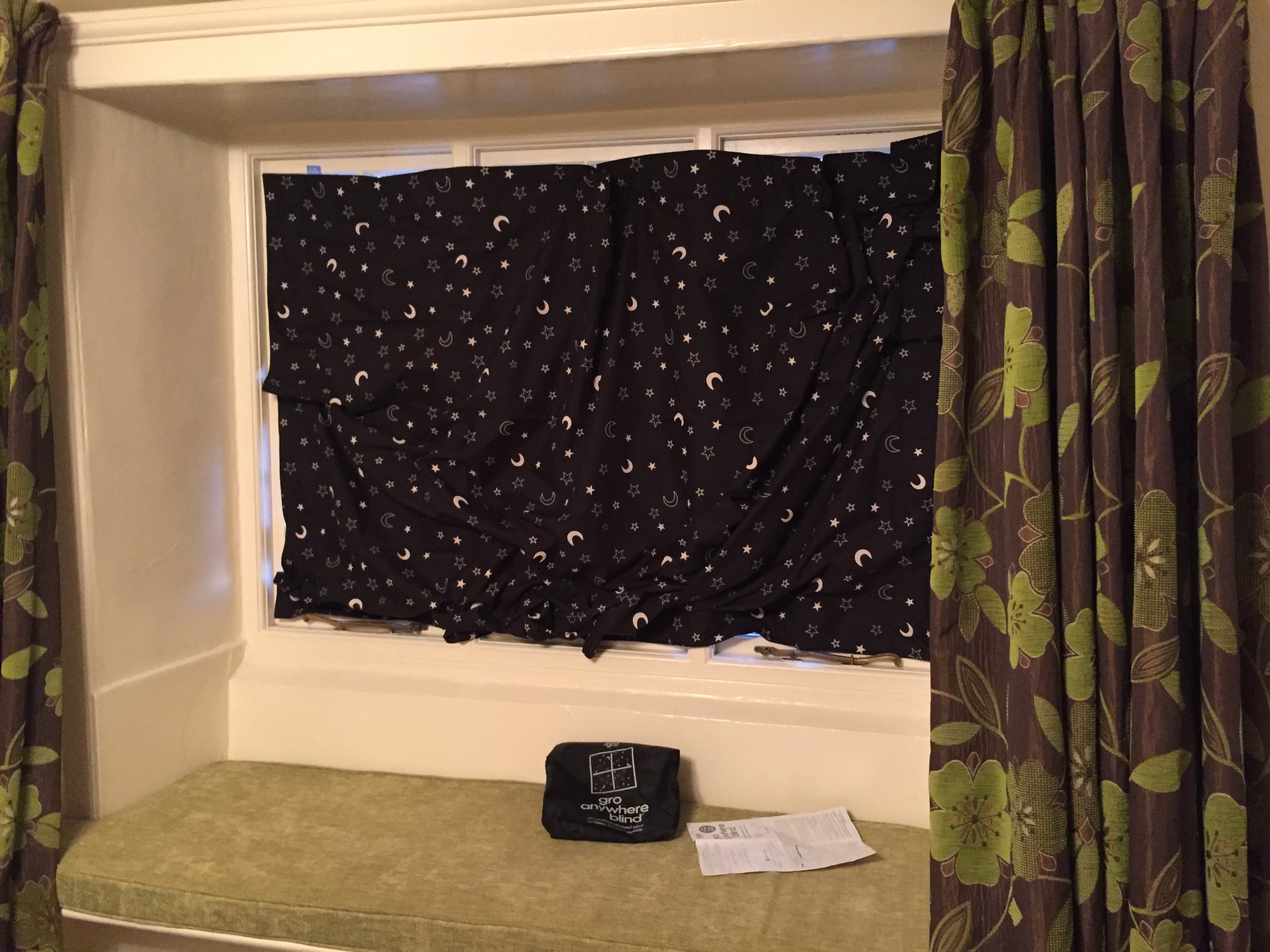 Furthermore, the suction cap, if placed over the glass itself, will actually genuinely stick to the surface! This may sound silly but how many times have you been left frustrated by suction caps on other products like car sun shades?! We have one infuriating product (a baby dining mat) that should work brilliantly, but thanks to poor suction caps just doesn't do the job at all. So, a big tick in the box for the Gro Anywhere Blind.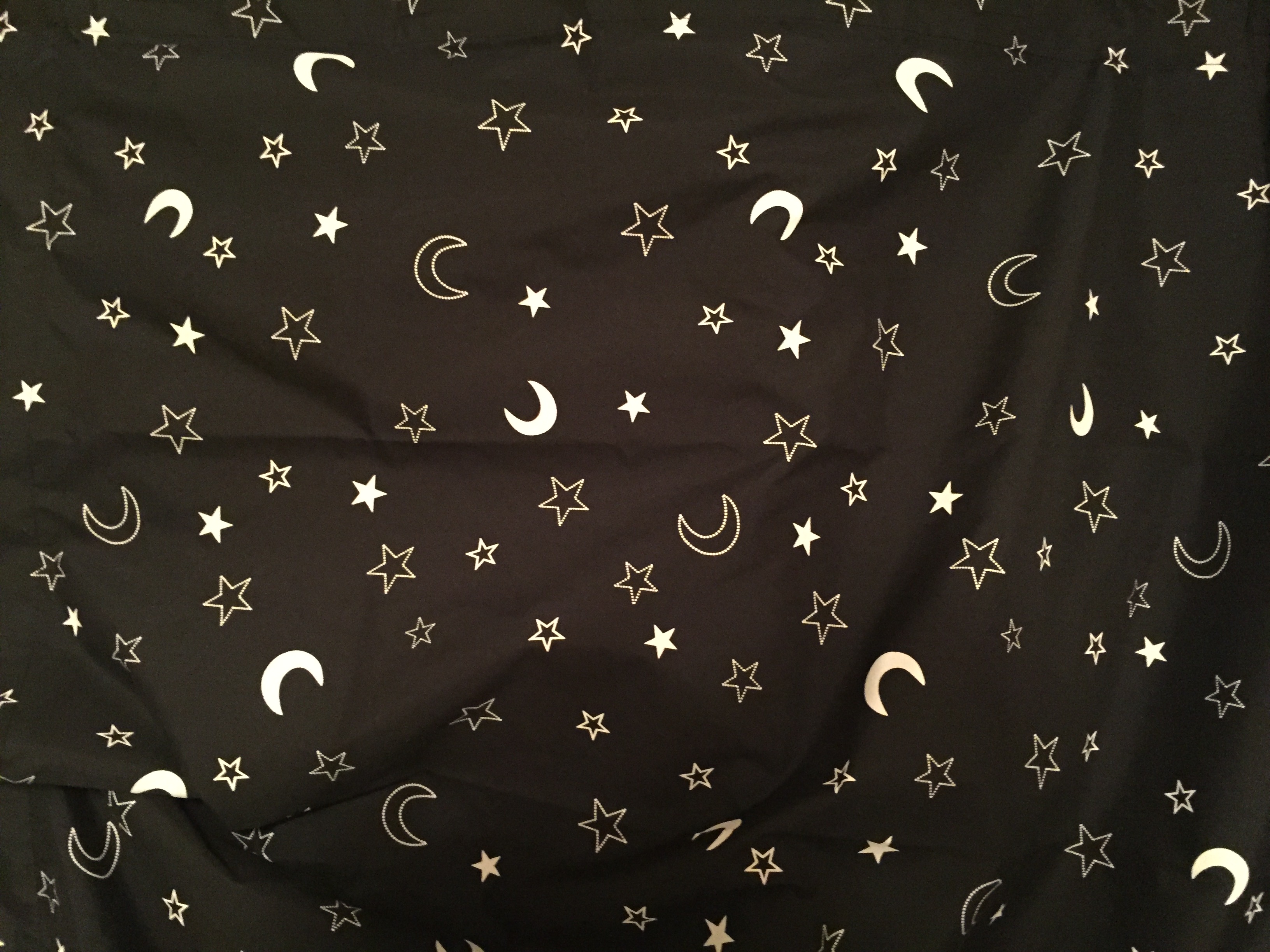 The blind works better, in our opinion, over bigger spaces, so the bigger the window you want to black out, the better. That's handy since it's when you have light flooding through big windows that you'll need this blind. That said, the tagline of attaching anywhere is true; this really is a very flexible product and is fine for using over small windows too.
One word of warning: follow the 'twist' technique from the instructions when you take the blind down. Do not just pull it off using all your strength!