The Deep in Hull is one of Yorkshire's best-loved visitor attractions. It is multi-award winning, boasting 3,500 fish including stunning sharks and rays and some very cute penguins.
We were invited down last weekend to see what all the fuss is about! So, what did we make of The Deep? Well, read on…
Main attractions
There is so much to see and so much to do at The Deep. It truly is an interactive, hands-on experience and there's almost too much going on to mention here.
With that in mind, here are some of our highlights:
Penguins! If your little ones are fans of fluffy, cute animals, head straight to the penguins. When we visited, the penguins were all pretty lazy, but that didn't make them any less fascinating to watch
Touching starfish and sea urchins. Our little one loved touching the starfish, but wasn't such a fan of the sea urchin! It was great for her to be able to touch such marine life (a very knowledgeable lady talked us through everything you could ever want to know about the species we were handling) and this was a real high point in our day. Make sure you plan your visit around these handling sessions as they really are not to be missed
Sticking our heads into a viewing space. There's not really a great way to describe this but it involves walking up a ladder and sticking your head into a space that allows the marine life to swim around you while you watch. When I was up there, a ray went straight over me, which was fascinating to see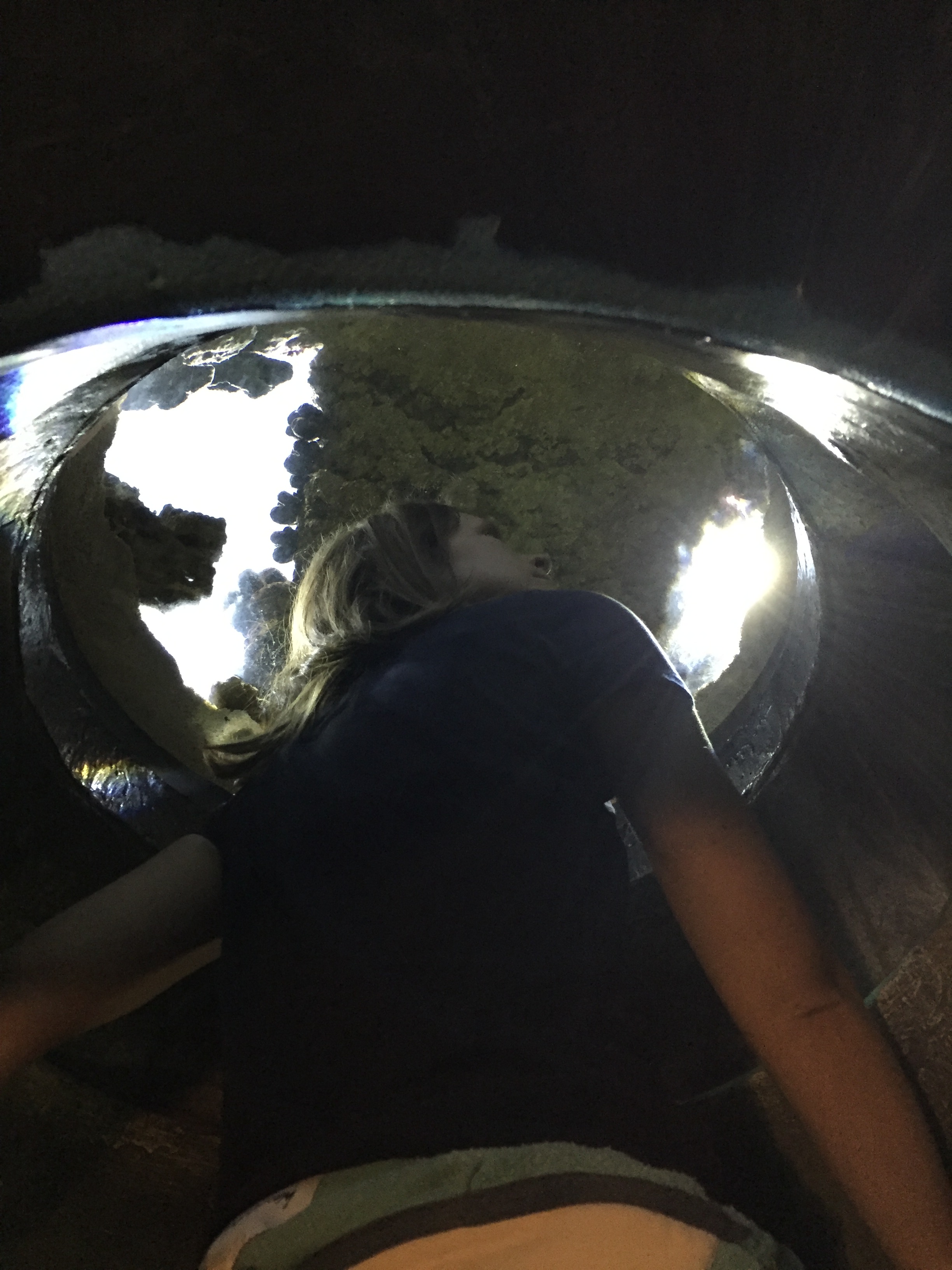 Speaking of rays, the rays and the sharks were the highlight for us in the main tank. It's really interesting just to sit for a while and watch these magnificent creatures moving around
A more modest highlight for us were the rather comical mini conga eels, who poked their little heads up out of their sandy burrows and left us feeling rather mesmerised!
Loads of educational info. Our little one is too young still to appreciate this, but I learned a fair few things during my visit to The Deep! I'm looking forward to taking her back when she's a bit older to talk through some of the interactive educational elements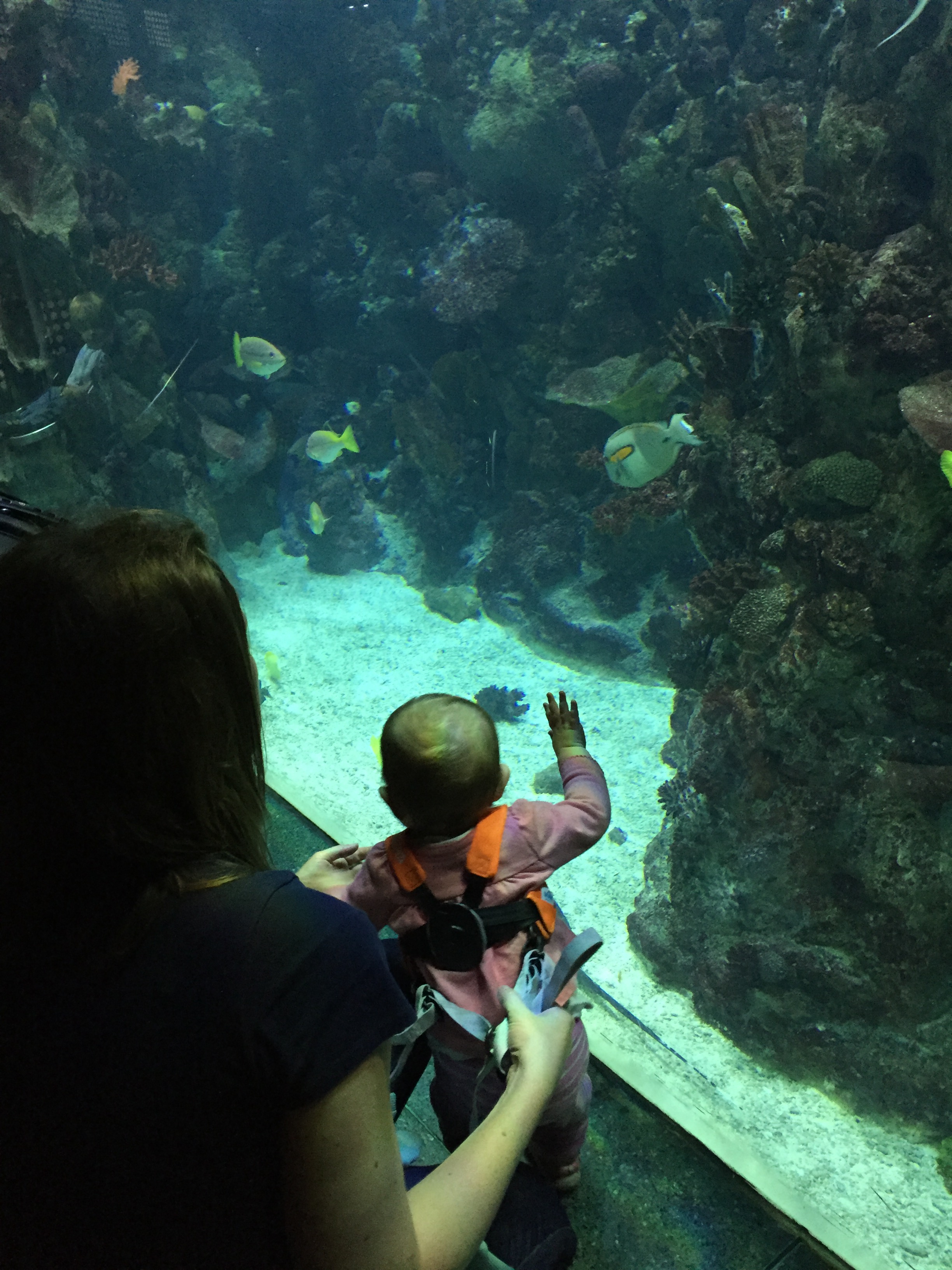 The Two Rivers restaurant. This must be one of the most unique restaurants in Yorkshire. We dined here after our day out and it was spectacular. Much more on this in a separate post but needless to say this was a true highlight of our experience at The Deep
Family-friendly facilities
So, you can see that this is clearly a top attraction in terms of what it has to offer families, but is it family-friendly in terms of set-up? Thankfully, the answer is yes! Here's why:
There is a baby food station (with bottle and food warming facilities) in the Observatory cafe and changing units available in all toilets
Lift access makes heading wherever you want in the aquarium easy with a pram, although if your little one is old enough to toddle, we would recommend leaving the pram at home
There's a brilliant soft play area located in the heart of the aquarium. Our little one spent a happy half hour rampaging around. Be warned that it isn't staffed, so it is your responsibility to make sure your little one gets on OK in there (there were some older children in there when we visited which wasn't ideal but we were just careful with our little girl)
There are picnic benches located outside the front entrance if you're lucky enough to visit on a sunny day
Cost
Ticket prices are pretty reasonable when compared with similar Yorkshire visitor attractions. The Deep has plenty to keep the whole family entertained for a day out, so the £10.80 for adults and £9 for kids (under 3s are free) represents decent value.
This decent level of value becomes absolutely ridiculous, almost unbelievably good value when you then bear in mind that, with the Day Plus Pass, you can return to The Deep whenever you want for the next 12 months FREE OF CHARGE! To families who like to keep days out on a budget where possible, this makes heading to The Deep and making it a family favourite activity an absolute no-brainer.
Getting there and away
The Deep is open daily from 10am until 6pm. HU9 1TU is the postcode for Sat Nav and parking for 280 vehicles is available. Bear in mind that the car park costs £2 per vehicle for four hours.
It is also possible to walk or cycle from the city centre via a pedestrian and cycle bridge.
For more information or to book tickets online (you pay the cheaper rate doing this), head over to their website.