Afternoon tea is all about elegance and by default is required to be opulent. At the Countess of York at the National Railway Museum, this shines through from the moment you see the beautifully restored carriage station standing proudly at its last platform.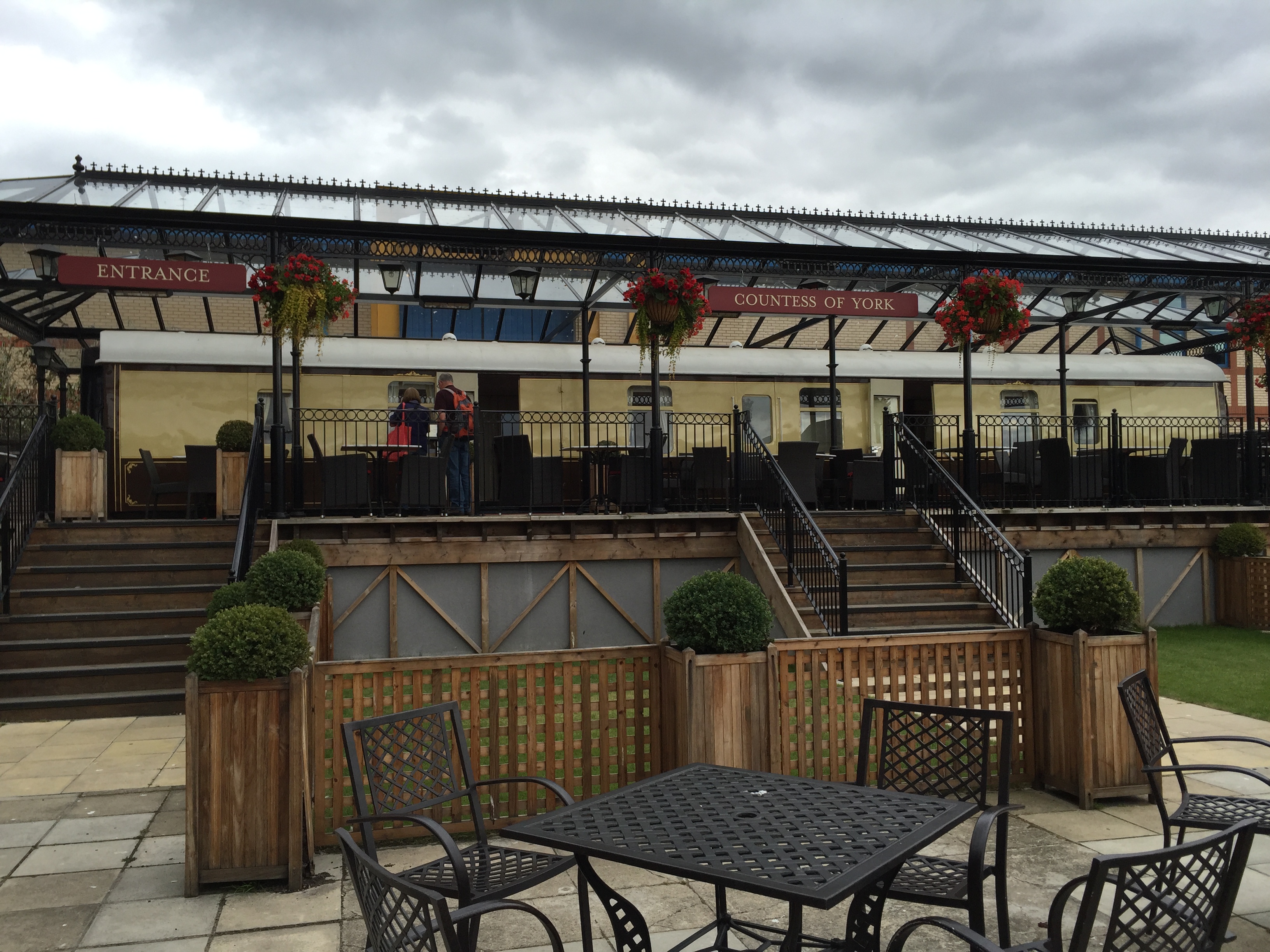 As a child, I often dreamed of eating on-board a steam train in a decadent carriage, enjoying the luxuries of the surroundings and being taken back to a different era. We were, therefore, delighted when we were invited down to try out afternoon tea at the Countess of York. My childhood dream was finally about to be lived out in style.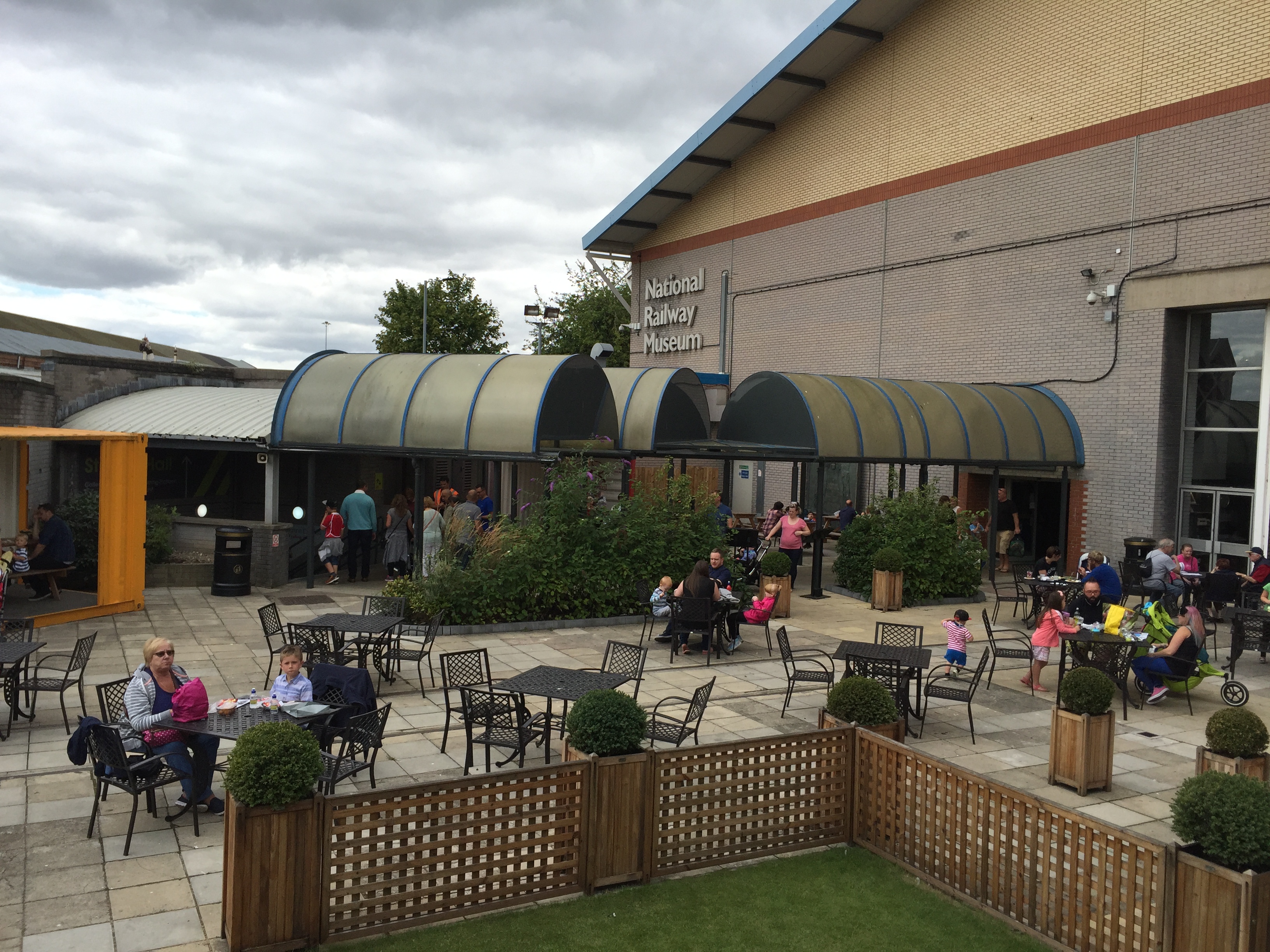 We had already enjoyed the family facilities at the excellent National Railway Museum (which we will be covering in-depth in another post), so we had certainly built up an appetite. After the short walk up the platform step, we were very much ready to be treated thanks to scones, sandwiches, and a range of other sweet indulgent treats!
Greeted warmly by the waiting staff, we were able to decide whether we wanted to go into the carriage itself or enjoy the sunny weather sitting outside, but of course we had to go into the carriage! The decor inside felt like something out of a nostalgic movie. The tea was served on proper china, with beautiful silver cutlery. This really was something special.
After a short discussion, we opted against being too indulgent and went for the regular rather than the champagne afternoon tea (despite the prevalence of bottles in the carriage!). We also decided that our little girl would be fine sharing our afternoon tea rather than indulging in her own children's version.
For our teas, an often underrated aspect of an afternoon tea, Charlotte went for Darjeeling and I went for a herbal lemon and ginger brew. Both went down nicely and provided a solid accompaniment to the food.
Our three-tiered stand appeared filled to the brim with the three usual layers of sandwiches, scones and sweets (or cakes if you prefer). As an additional bonus, there was a tart mixed in with the sandwich layer.
The sandwiches were really good. They tasted fresh, as if they'd only just been assembled. The chargrilled chicken with pesto sandwich was the highlight; packed full of filling and with a real edge to it from the basil, it was something a little different to complement the more traditional elements of the tea.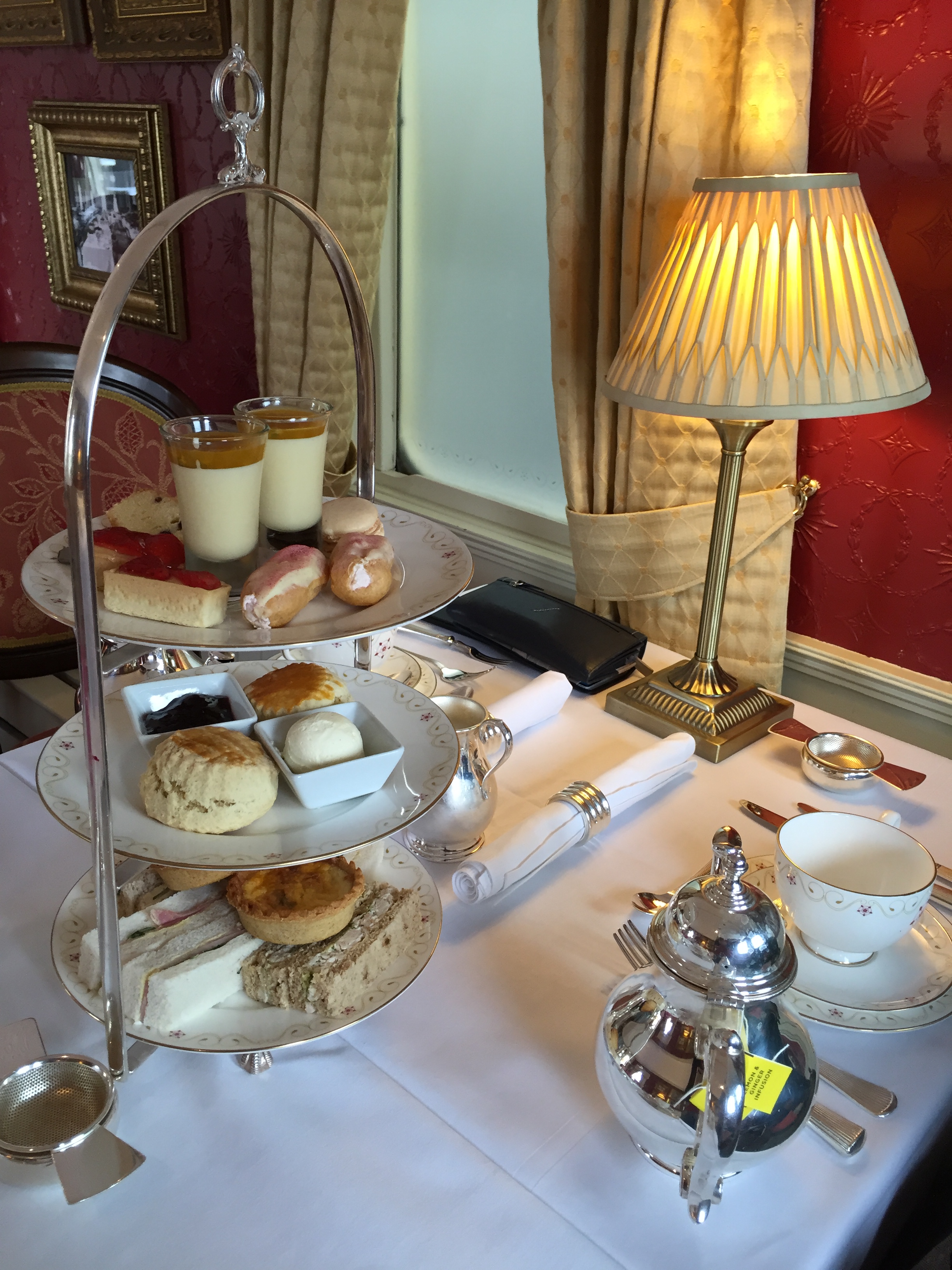 Although they were cold, the scones had a perfect creamy texture without that nasty bready texture that can so easily ruin a scone. As a word of warning, the jam offered is blackcurrant (which I enjoyed!) but the waitress happily provided strawberry jam for Charlotte after she requested it! The clotted cream was enhanced with vanilla and it certainly added another dimension to the scone layer of the afternoon tea.
The top layer for me as a fan of fruit-influenced puddings was a dream. The stunning passion fruit posset packed a real zingy flavour punch, the naughty raspberry and white chocolate eclair was a dream, and the macaroons were divine! As a final flourish, we tucked into the lemon and blueberry drizzle cake, which struck the right note between sweet and tart.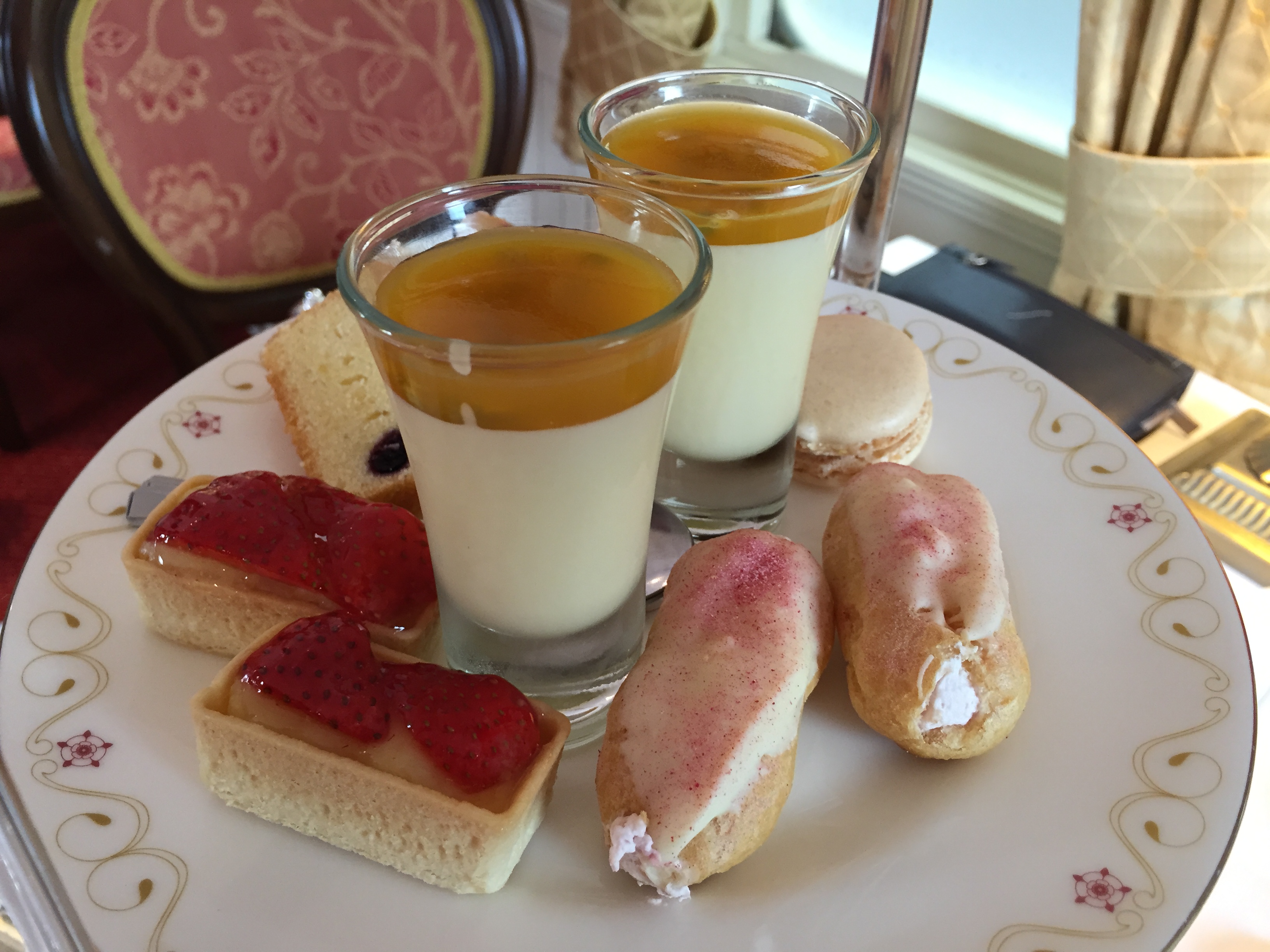 The service made for a great experience and the food matched the elegant environment in which it was served. At £22.50 per person (and with free parking at the National Railway Museum if you enjoy afternoon tea at the Countess of York) this was a good value afternoon tea option that really appealed to us as a family. We didn't request a high chair so they may well be available but this was another moment where our Totseat shone through, with our little girl able to fully share the decadent experience with us!
All in all, if you are out and about in York and fancy afternoon tea with a twist this may well be your best bet!
Where is it: National Railway Museum York, Leeman Road,York, YO26 4XJ
Reservations: Can be made online here (opens in new tab)