A few years ago, Argentina was seen as a shining light of both wine and steak. While the fawning over Argentina and the way of the gaucho may have faded slightly, the quality of Gaucho and its fabulous steak and wine has, if anything, improved with age.
Offering a classy atmosphere, an educated and keen waiting staff, and top quality food (and drink), Gaucho has a quality rare in restaurants in that it keeps engrossing and engaging diners each time they come back.
These diners may well be business people, people out for a romantic evening, or steak fans simply out to enjoy an education in fine steak and wine. Whichever of these groups you might fall into (and many more beside), the simple truth of the matter is that Gaucho has something for pretty much anyone who likes steak and wine. That said, we did decide to leave our 10 month old little girl at home with her grandparents!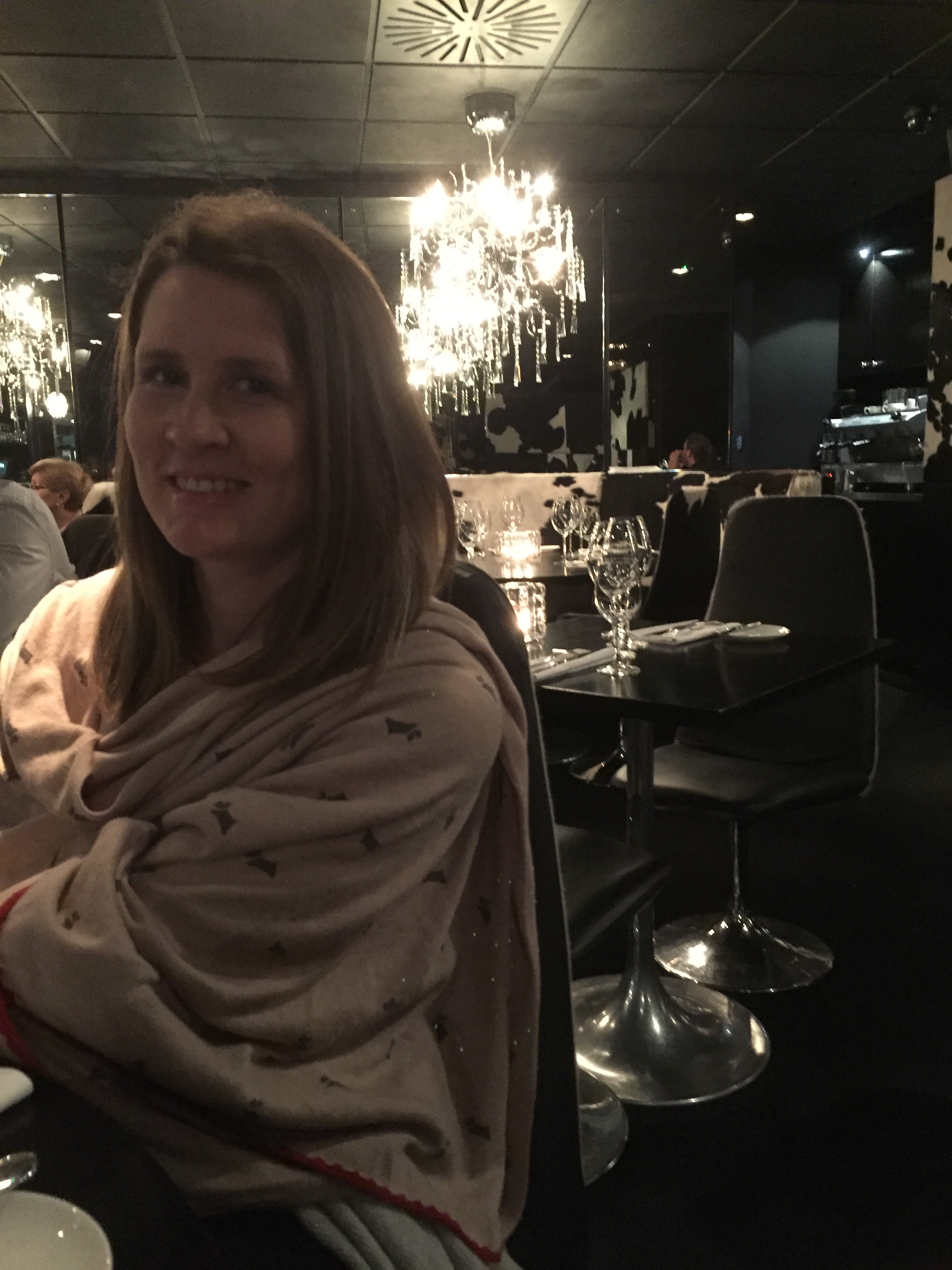 We were warmly welcomed and were led down to the main restaurant (we decided to skip going into the appealing bar due to time constraints) before being quickly introduced to the main event of the evening: the steak!
Unlike in many steak restaurants where the meat is highly talked about but never seemingly demonstrated, Gaucho offers you the lovely touch of giving you a visual demonstration of the cuts and how they work best (e.g. to go rare or not). We were impressed by the depth of knowledge on offer here, even when we started to ask about cuts like the top of the rib-eye.
Shortly after, we received a pleasant surprise when a trio of fish and seafood dishes turned up as a kind of amuse bouche. Having been lucky enough to spend time in South America before and being a fan of ceviche, I was impressed by the tuna ceviche, marinated shrimp causita and crab tostada. While these dishes are not the focus of the restaurant, it showed that the chefs are clearly not one trick ponies.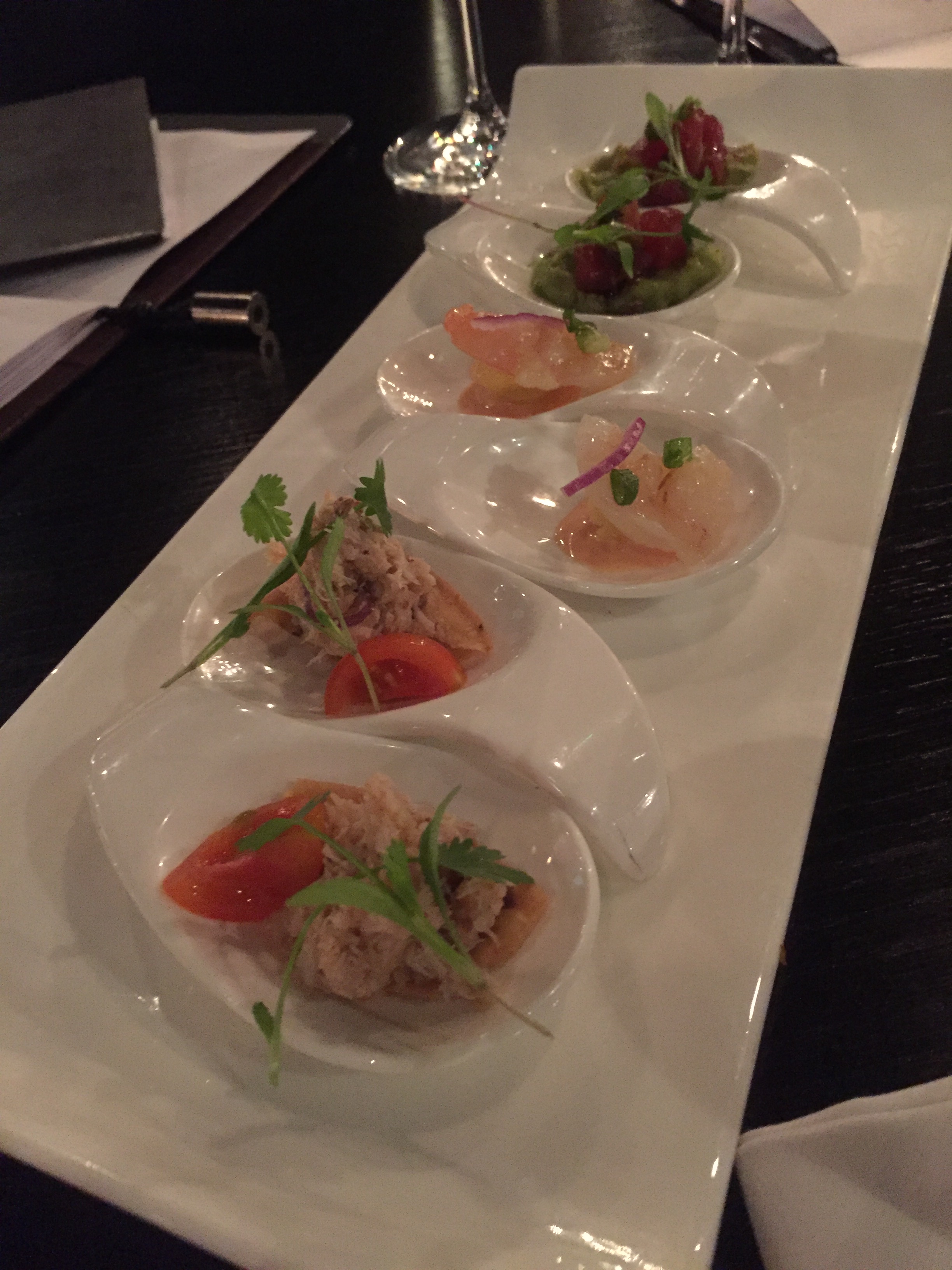 After some deliberation, Charlotte and I decided to go down the route of 'sharing' our starters. In order to do this properly, we decided to go for two very different dishes, Aberdeen Angus short ribs and chorizo sausage.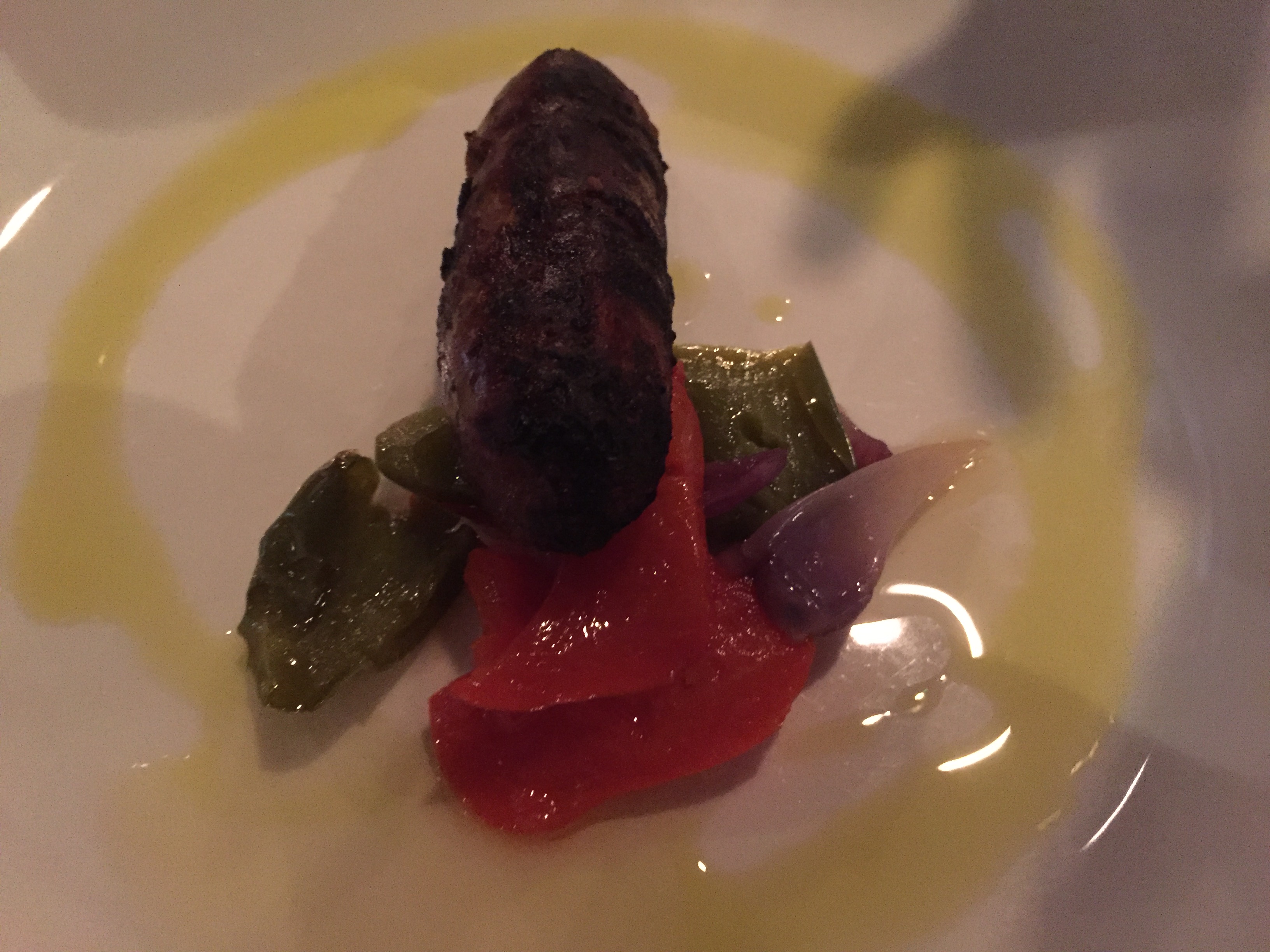 What we received was a scrumptious mixture of beautifully slow cooked meat that had been cooked to the point where a spoon might have been a touch too sharp to cut it away. The chorizo sausage itself was a slightly different prospect to what we expected given that it was more of a sausage than a true Spanish style chorizo, but it really packed a strong flavour and provided another example of how it's not all about the cow at Gaucho!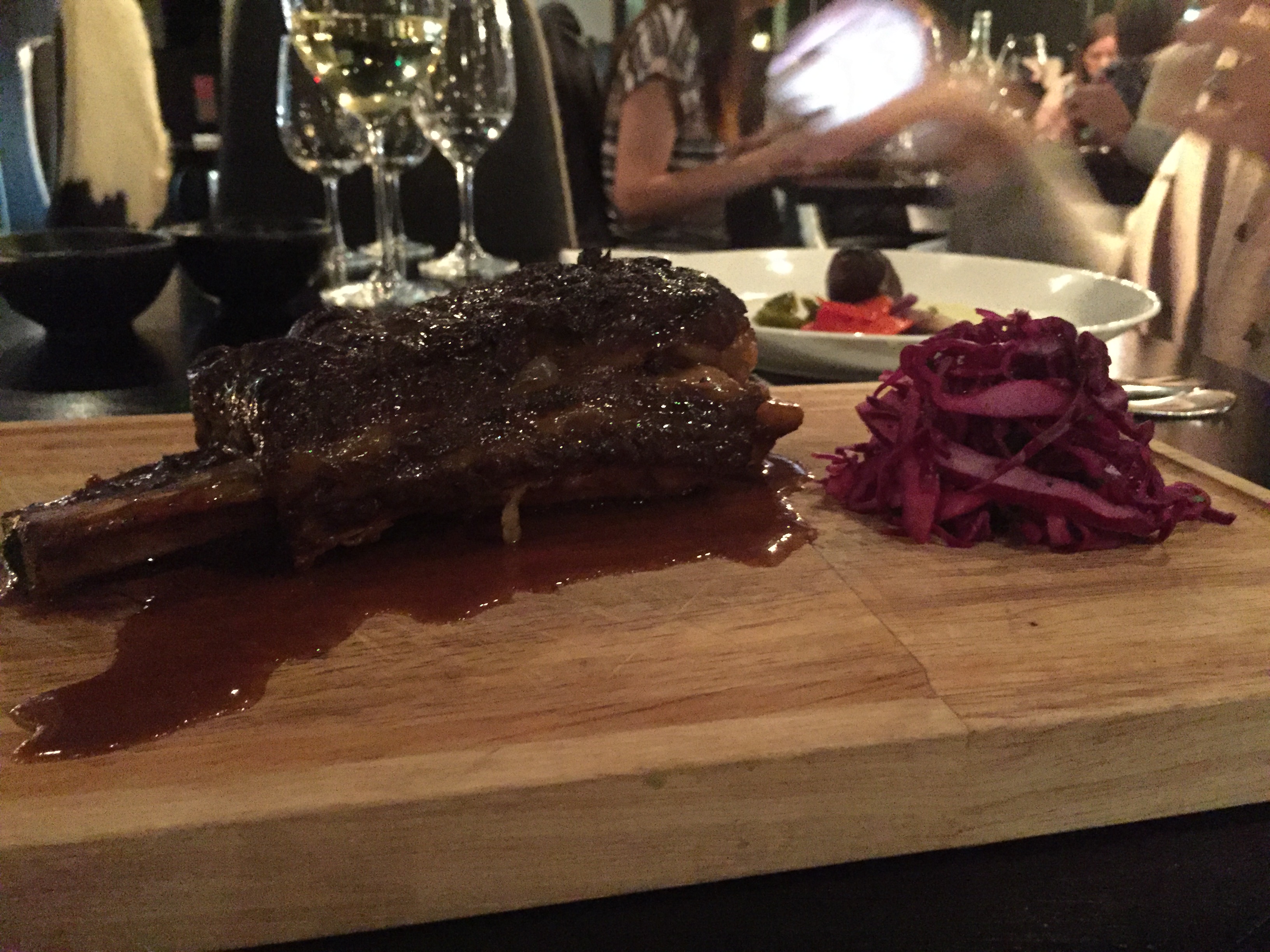 For our mains, we went down two very different routes. Charlotte opted for rump steak while I opted for rib eye. Our decision was based on the advice given by the waiting team. While I love rare steak, I had been advised that medium rare was the least that rib eye should be cooked to, while Charlotte was advised that the rump steak must be cooked rare to get the true taste and flavour from it.
Both recommendations were spot on. As well as this, the sommelier offered us (and we gladly accepted!) the chance to try a range of fine Argentinian wine that we really enjoyed and was suited perfectly to our steaks.
When the steaks arrived, they were cooked exactly as asked for.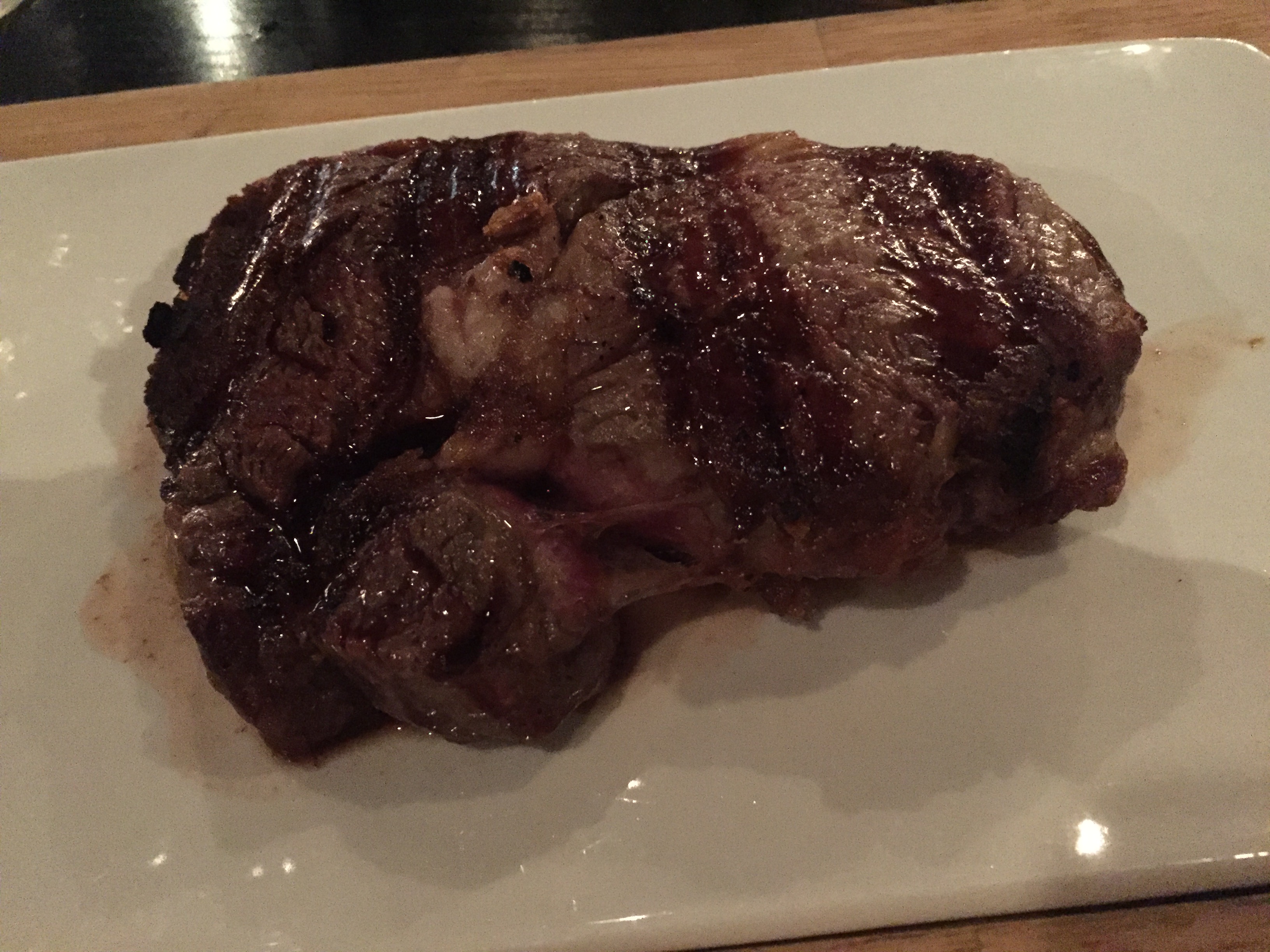 They tasted succulent, were full of flavour and were a fine portion size (having both opted for the middle sized cuts of meat). We had opted to go with different sauces that both worked nicely with our chosen steaks, but Charlotte's bearnaise sauce was particularly good.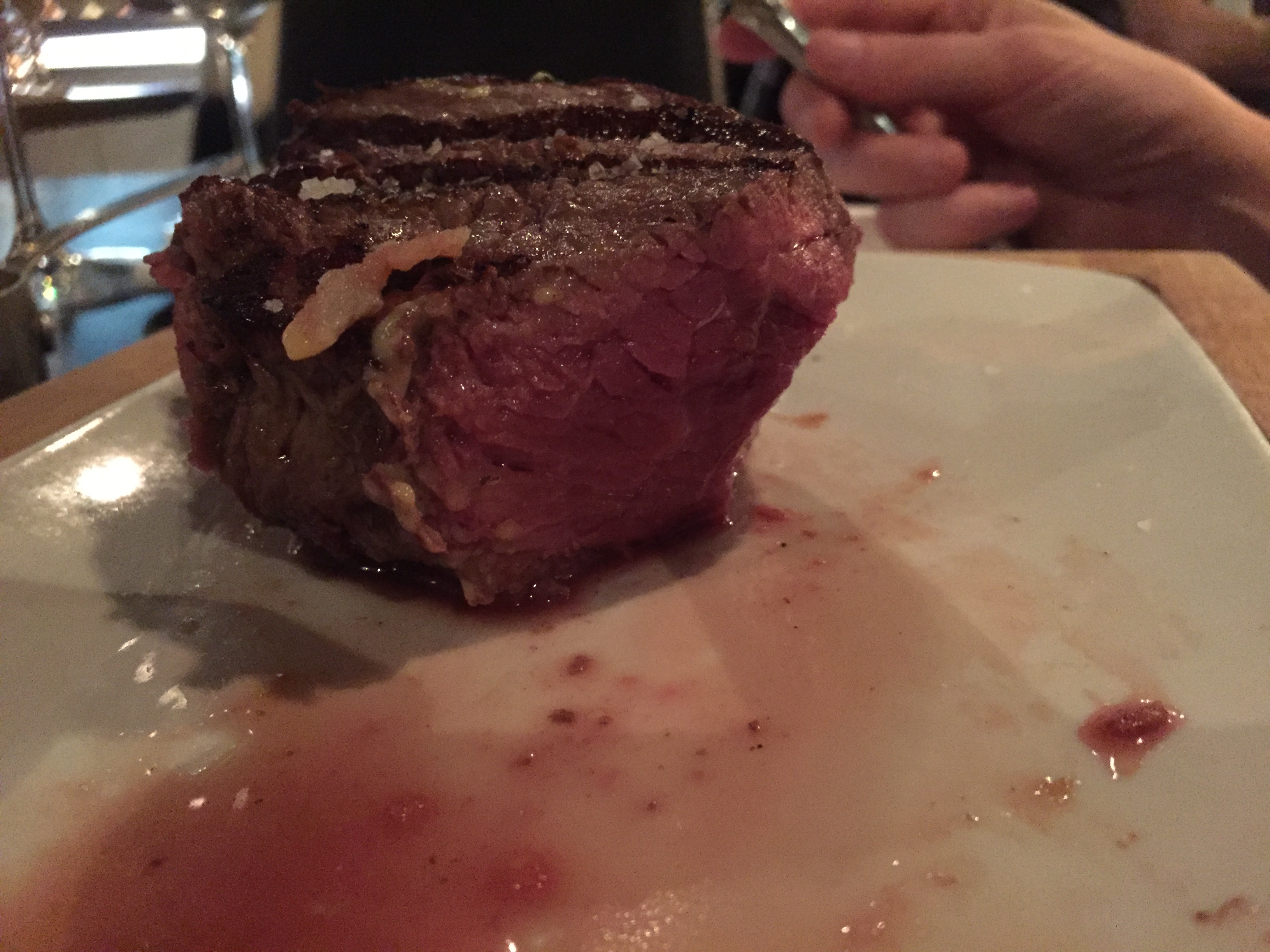 Both our chips (we tried both the fat chips and thin chips) were what I would term proper steak chips, meaning that they were not soggy nor lacking in taste.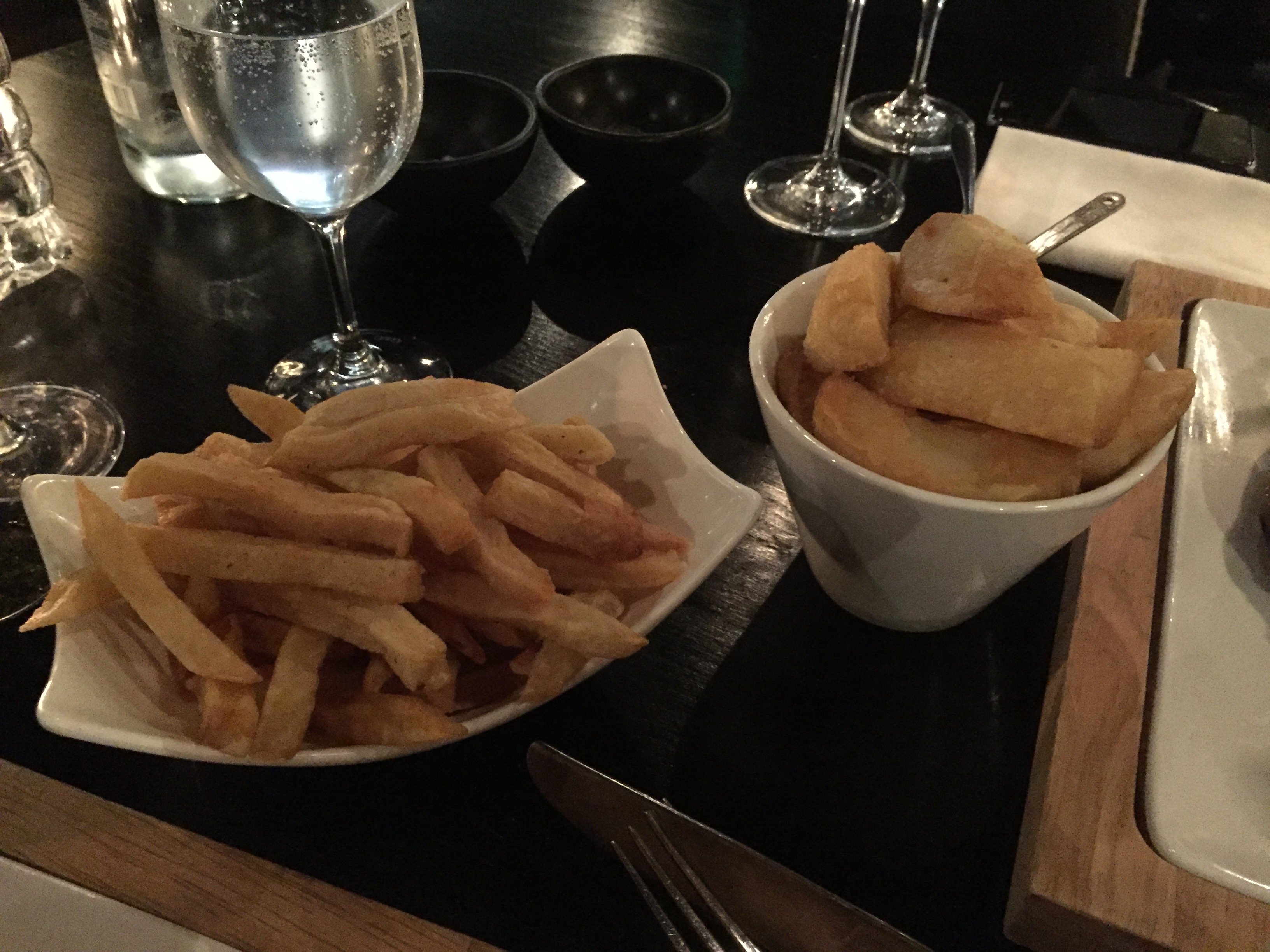 One real delight in addition to this was the chimichurri marinade on the side of my dish; for only a pound extra, you can experience a different flavour combination that will enhance your whole dish.
Somehow after an epic battle to try and finish the meal we found room for dessert.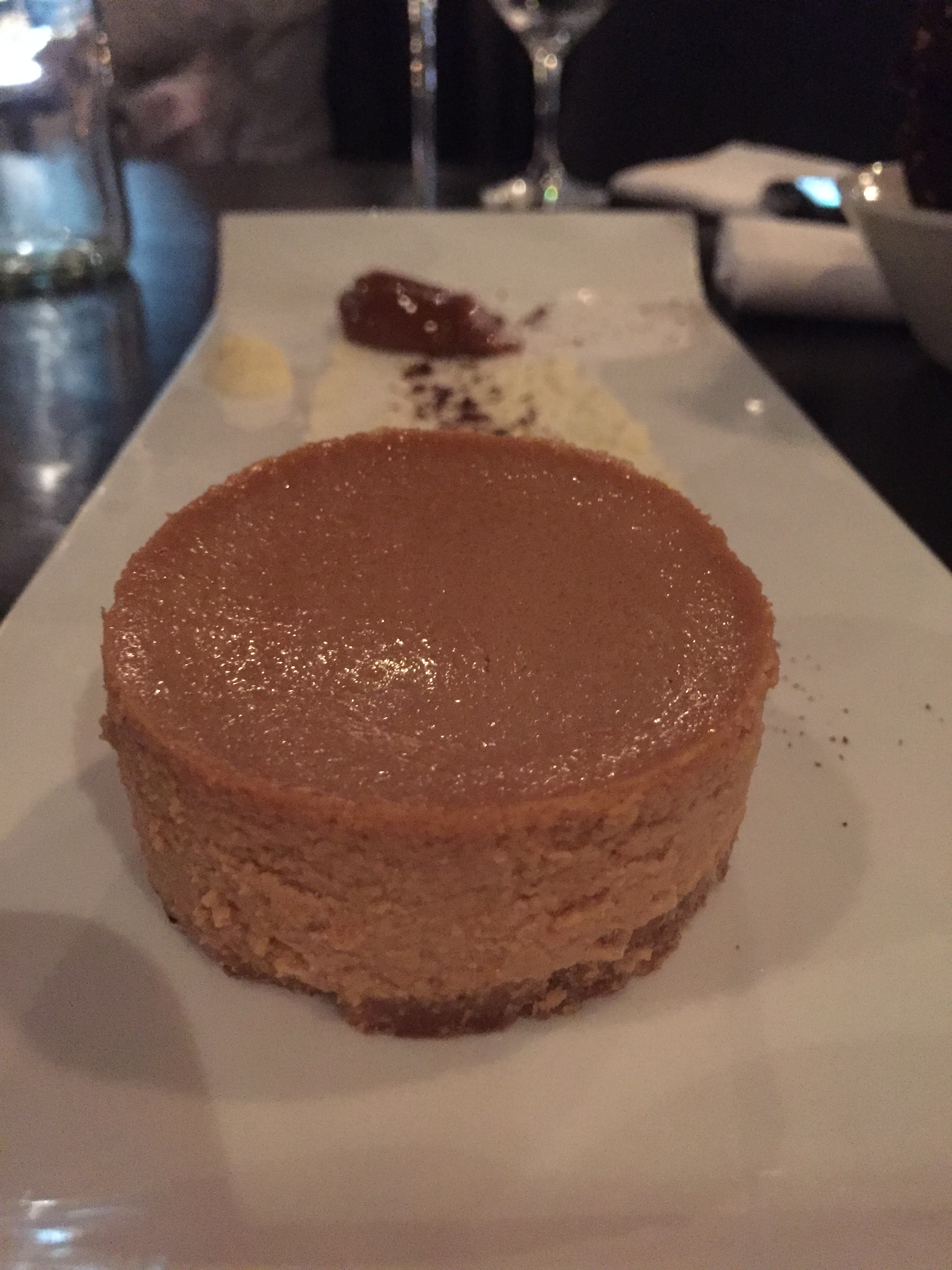 I opted for a simply divine dulce de leche cheesecake (oozing taste and richness) while Charlotte opted for a good but not quite justifying the £8.50 price tag chocolate and praline mousse.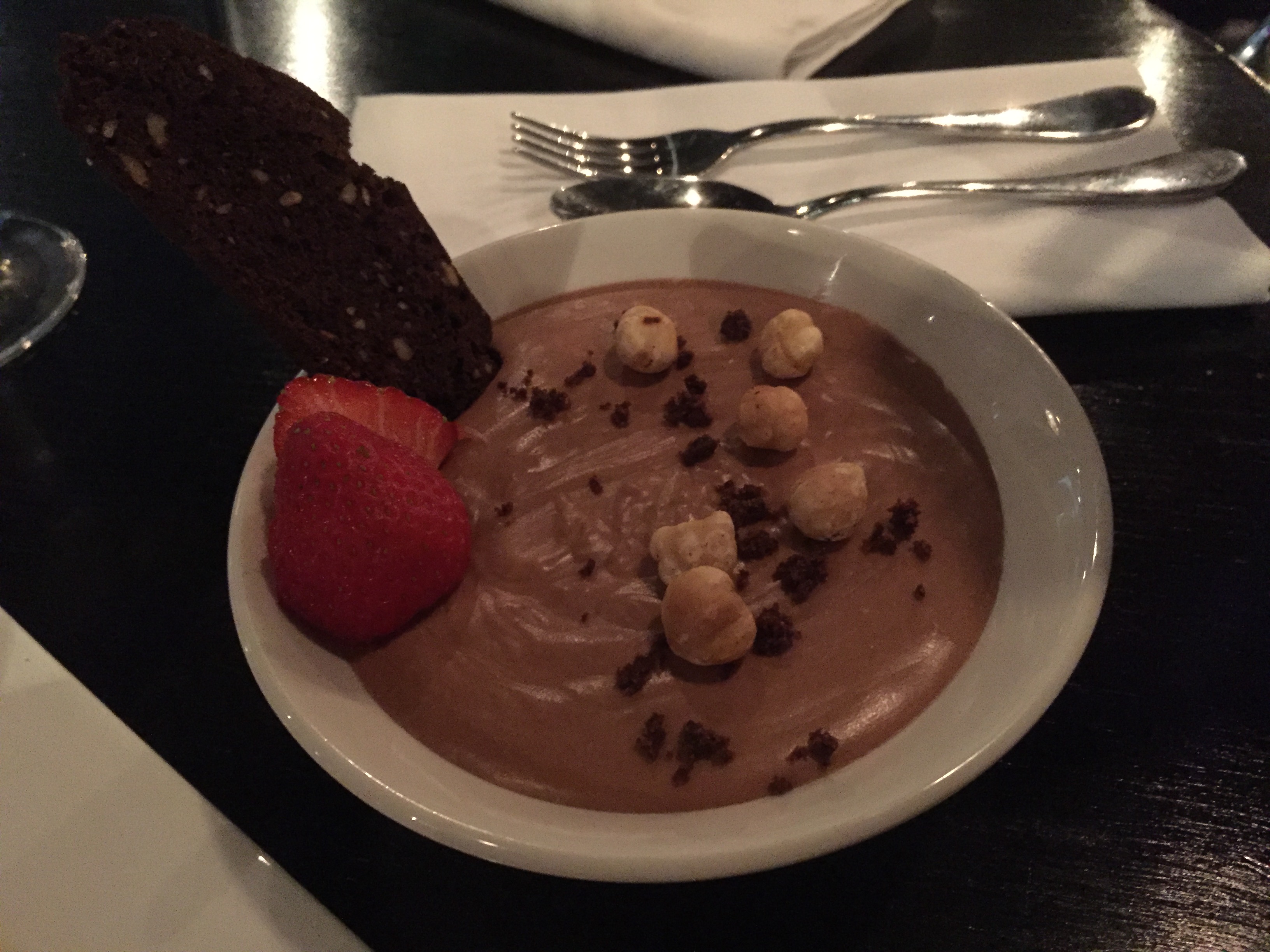 Overall, what we took from our meal at Gaucho Leeds was the refreshed and revitalised memory of why we have previously been there to celebrate special occasions and also why it is still going strong years after our first visit.
Simply put, if you love your steak this is the place to go in Leeds.
Disclaimer: We were offered the chance to try a three course meal and a complimentary drink in order to provide a review of Gaucho Leeds. We were under no obligation to provide a positive review and all views as ever are our own.