On a sunny morning (and there are plenty of those in Englewood, Florida), there's something rather nice about sitting out on the veranda at Mango Bistro on Dearborn Street, sipping a freshly brewed cup of coffee, munching some delicious food, and watching the world go past at a leisurely pace.
We did just that when we went to the Mango Bistro back in March during our two-week holiday in Englewood.
Mango Bistro offer a simple menu that is all about fresh flavours, served in big portions (well, this is America, what do you expect). The breakfast menu boasts such highlights as banana crepes, breakfast flatbread sandwiches, and a rather impressive range of bagels – credit to our waitress who reeled off the lengthy list of bagel varieties without even stopping to think!
They also sell tempting baked goods including breakfast pastries and muffins and offer the whole lot alongside smooth, rich coffee and a range of other hot drinks for those who like their morning drink a little less caffeine-orientated.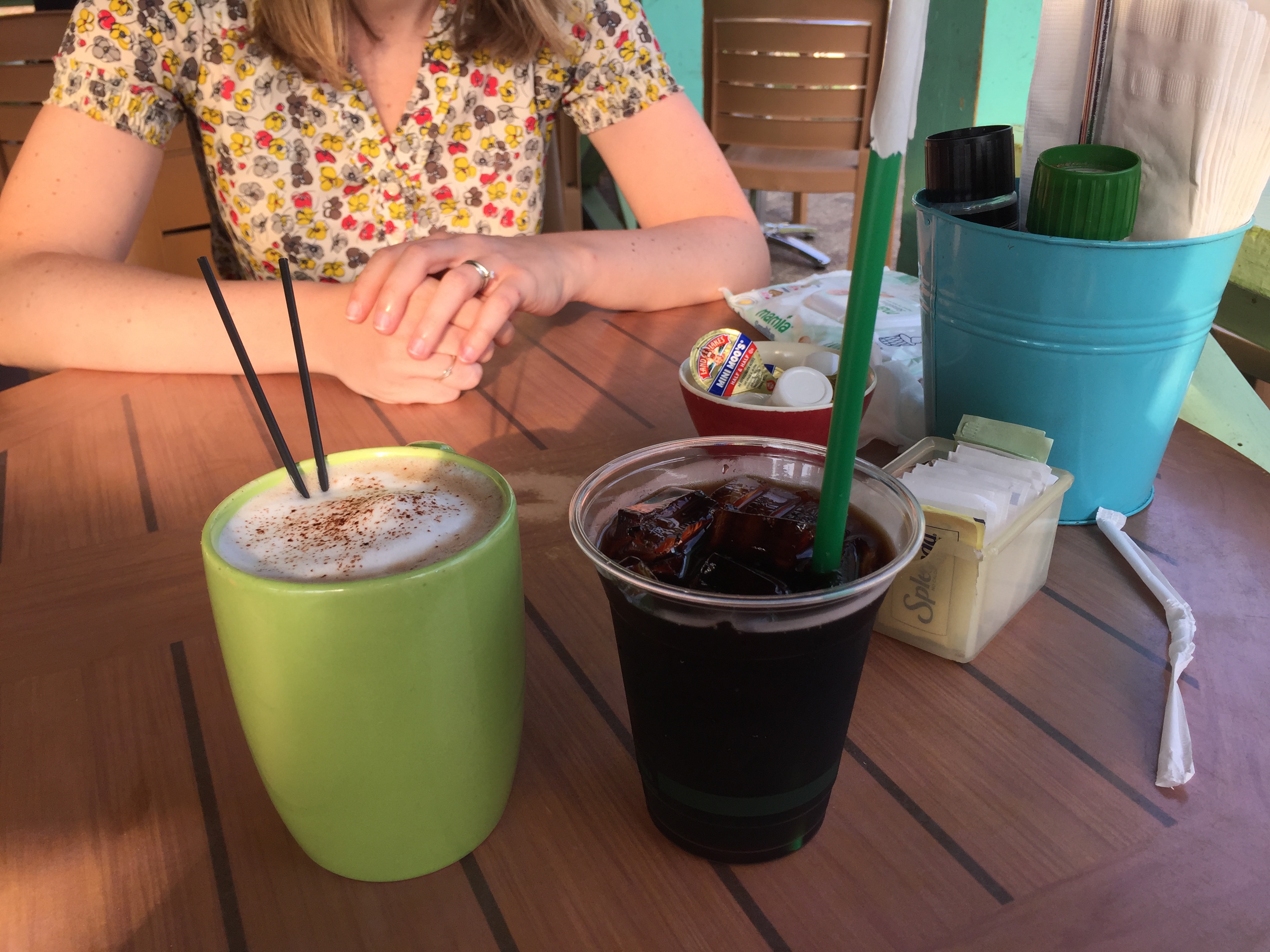 When we went, I had the New Yorker, a smoked salmon, cream cheese, cucumber, and red onion bagel. I liked how there was no holding back on the amount of smoked salmon that came with my dish, and the cream cheese was clearly not a low fat cream cheese option; you could tell that much from the gorgeous smooth taste! The bagel was huge and very filling. Let's just say I didn't really need lunch that day.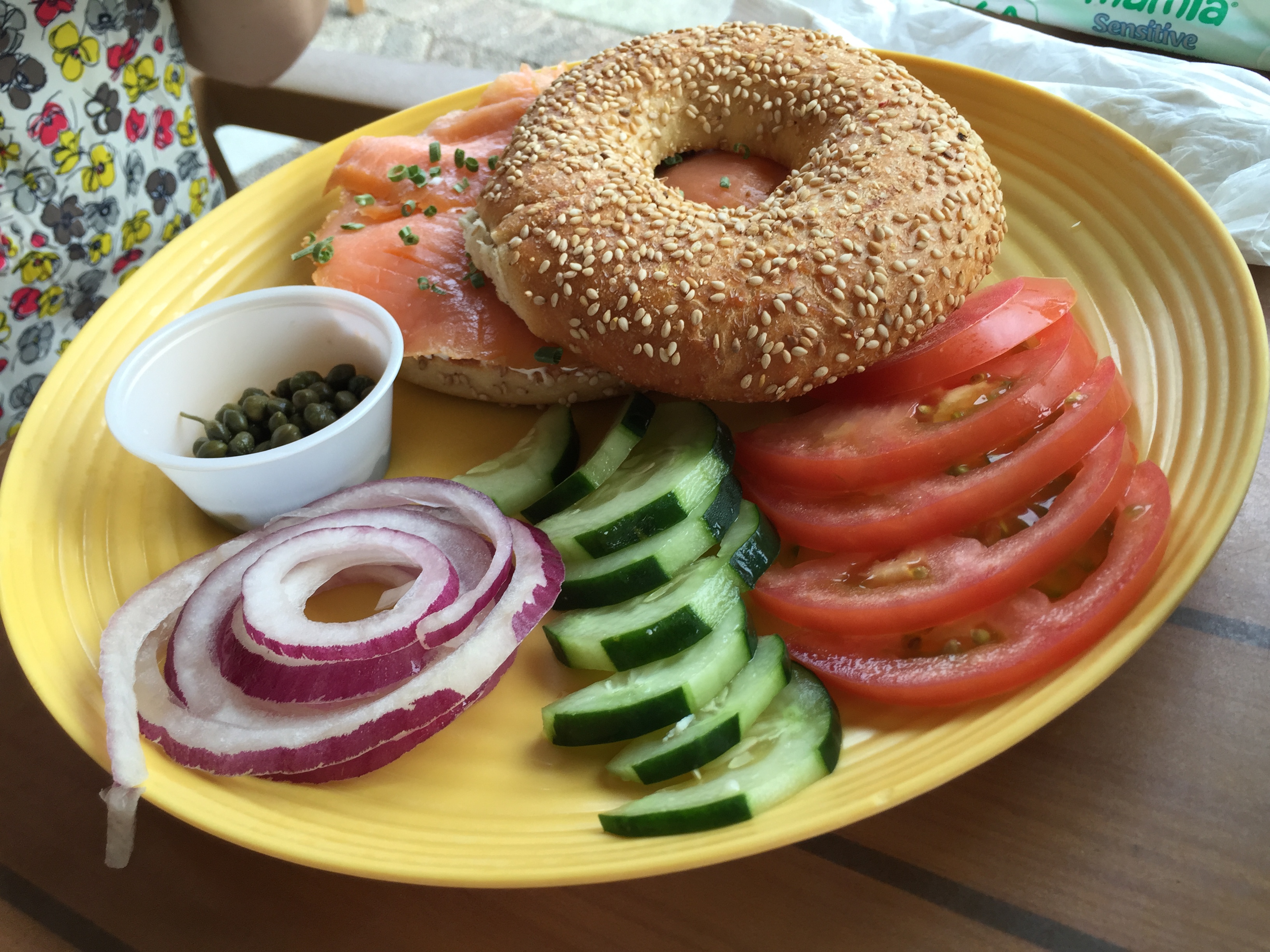 Mango Bistro also do light lunches and more filling dinners, and offer live jazz and other evening entertainment. It gets very busy at the Mango Bistro, but the service is consistently friendly and unhurried. They also host events and community gatherings, which gives the place a nice local feel, even though it's very welcoming to tourists like us!
Make the effort to go to the Mango Bistro, if just for a cocktail or two as the sun goes down over Englewood. It's a charming little find and not too expensive when you consider the portion sizes! We'll be back next time we go, that's for sure.