We're just back from our first long haul trip with our little girl (8 months old at the time of travelling). We had such a brilliant holiday in Florida, soaking up the sun and escaping the English cold for a couple of weeks.
The house we usually stay in over in Englewood, FL, is just a short stroll from Manasota Beach, a spotless, beautiful sandy beach.
For those who haven't been to the beach with a baby, though, try to imagine the difficulties of keeping the little one out of the ferocious sun, away from the sand (which could easily be shoved by baby into the eyes or mouth…probably mouth at our little one's age), and providing them with a comfortable place to nap/be fed/changed without having to retreat to the car or back home.
For us, the answer this time came in the form of a LittleLife family beach shelter. We were already big fans of LittleLife after using their Arc 2 as our little one's travel cot and the family beach shelter has proved to be another great purchase.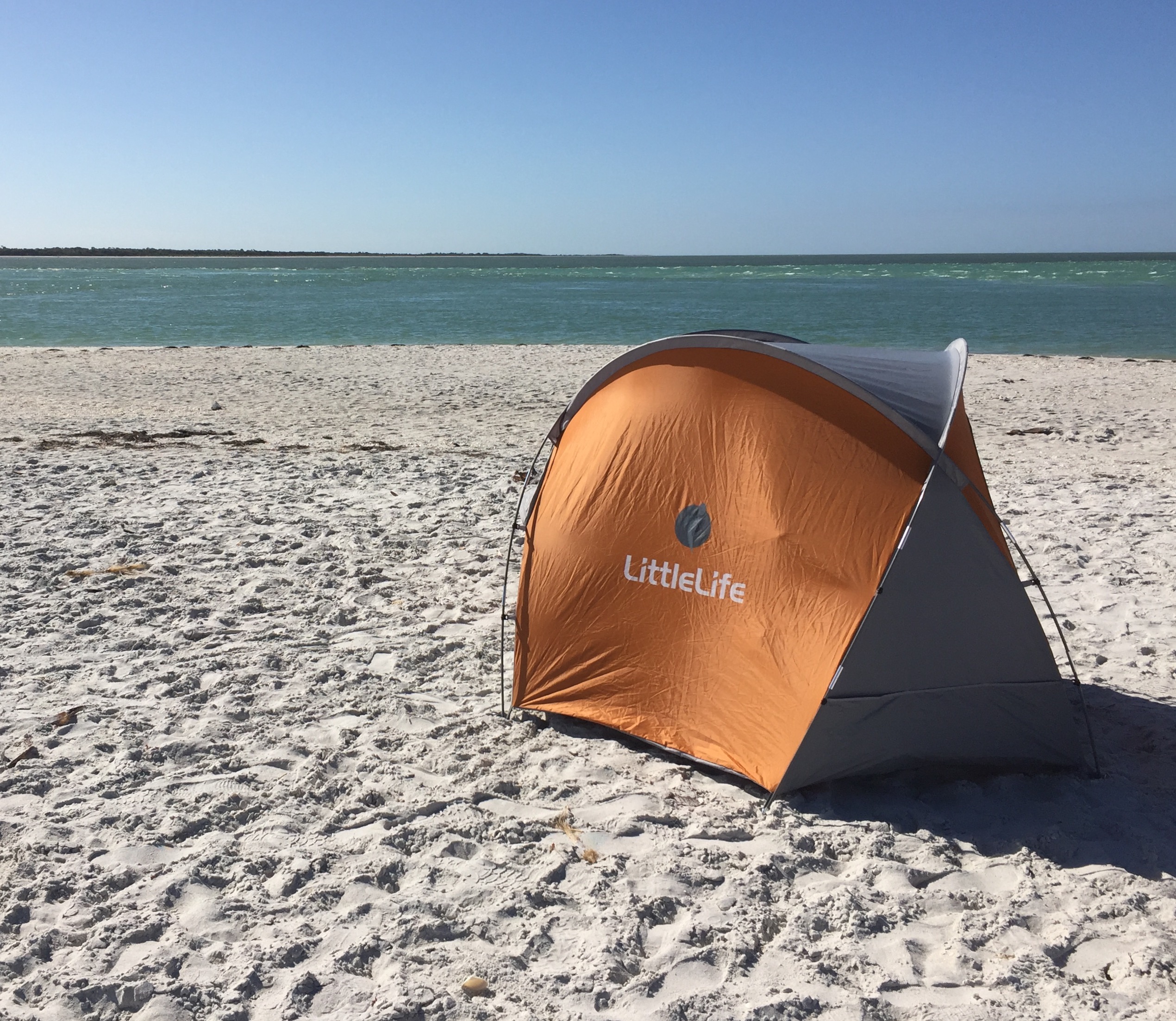 The beach shelter is a structure similar to a tent but slightly easier to put up (once you've practiced a few times!). Once up, it's pretty big, certainly big enough for a few adults to sit in or for a baby to crawl around in. We used it to store drinks, beach bags, towels, and of course the baby! I sat in there to feed her, change her, and play with her, and she was comfortable enough to nap in there at times.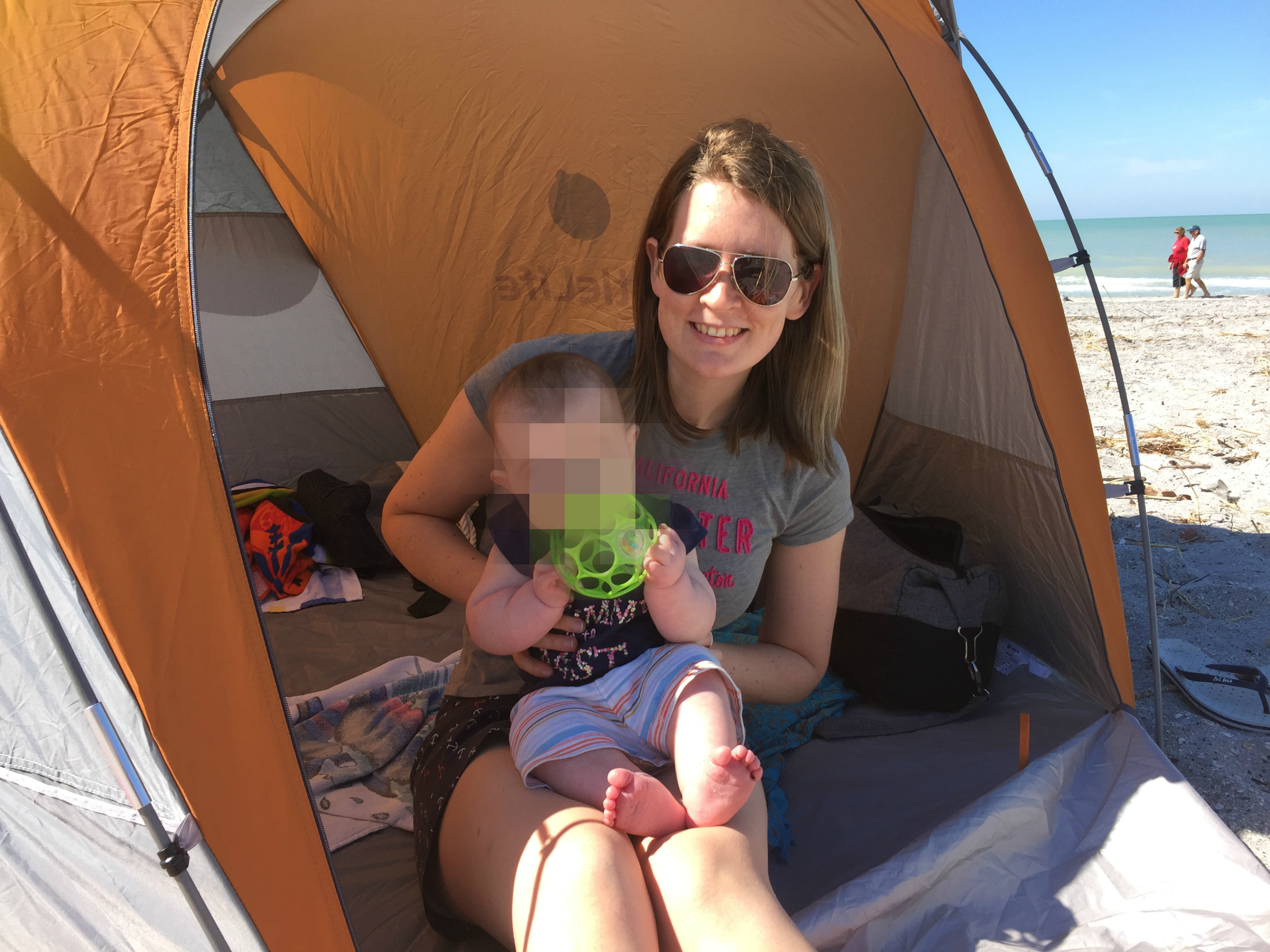 The shelter offers UV protection, which is reassuring when you want to keep your little one protected from the sun and has a door that can either remain folded down or can be zipped up if the weather becomes a little windy on the beach.
Once down, the beach shelter folds away into a little bag, and is light to carry if you're walking to the beach.
Overall, we were very impressed by the LittleLife family beach shelter and would recommend it if you have a baby and want to spend time on the beach whilst on holiday. It is fairly expensive at £50, but this is one of those instances where you truly do get what you pay for.