Update: Check out our current giveaway for a three course meal for two at the Leeds Turtle Bay here!
Having previously been one of the lucky foodies invited to Turtle Bay during its launch late last year, I was delighted to return last week with Charlotte and our little girl to have a proper delve into the menu. I was impressed during my first visit, even though I only briefly sampled the menu, but would my second visit live up to expectations?
When we visited on a Sunday lunchtime, the restaurant was thriving. Our table came prepared with a high chair and the layout meant that we could park our pram nearby as well. Turtle Bay is family friendly but also has the sort of vibe where groups of friends can catch up over a few cocktails without being annoyed by those with little ones!
We ordered a mocktail each to start with (it was happy hour, so it was 2-4-1 on the same drink) and started to work out what we fancied from the menu. If we hadn't been driving or had our baby with us, we would have had our eye on some of their cocktails, but our limeade mocktails were really refreshing and had a good zing too them without being sickly sweet.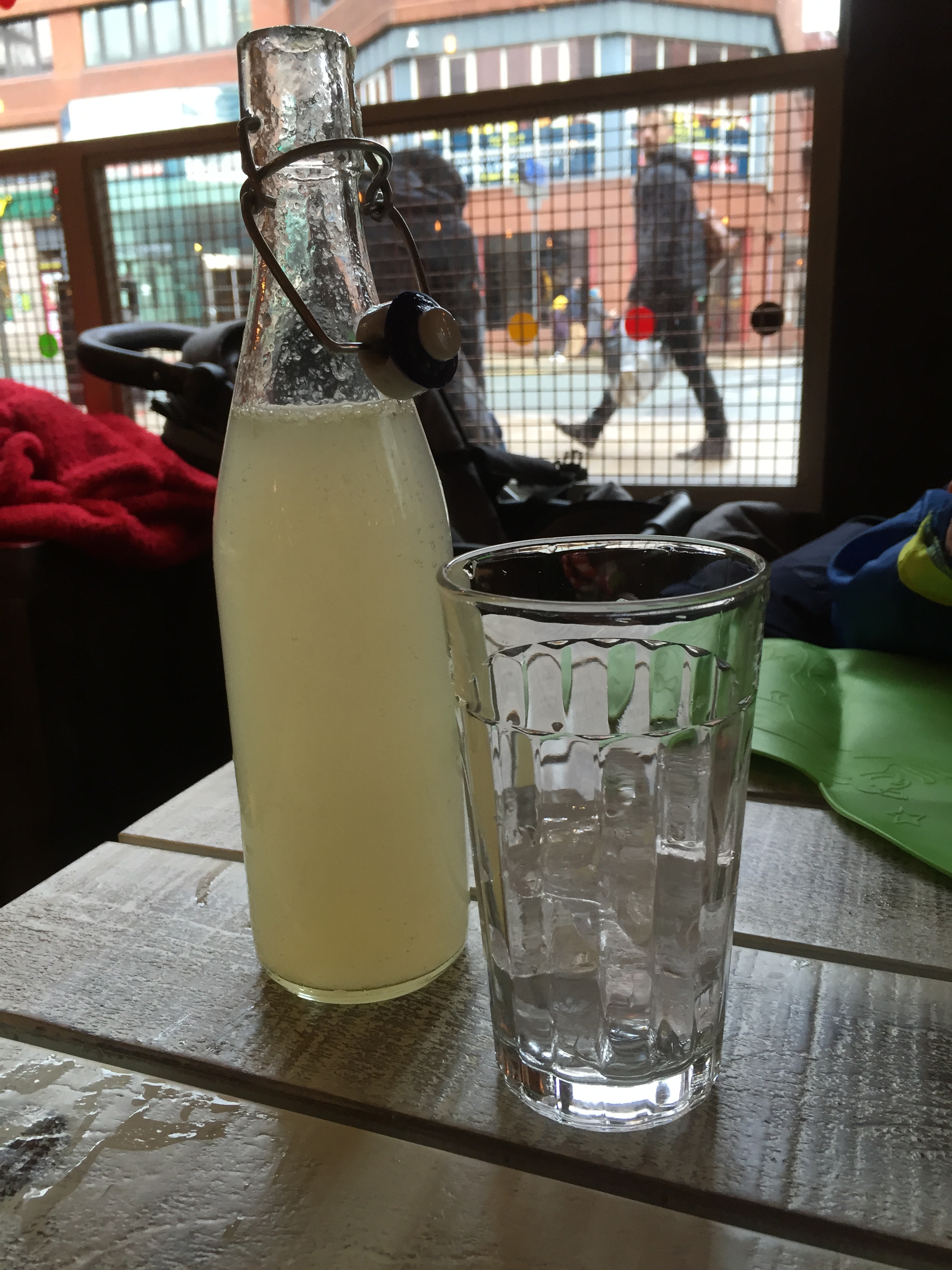 Picking our meals wasn't easy; the menu offers great variety and since Caribbean food isn't a cuisine we know well, we wanted to try out a few dishes that we felt would be authentic and would test the skill of the kitchen staff. In the end, we opted for the pepper roti and Jamaican fried bait (although we were very close to choosing the sweetcorn fritters).
When the dishes turned up they looked appealing, were piping hot and overall we were impressed. In particular, if you were popping in for a cocktail and fancied a snack to enjoy with your drink, the whitebait looked perfect. Tucking into them, the whitebait were crisp, had a good flavour to them, and didn't possess that soggy horrible aftertaste you can get with badly fried battered fish. Our only complaint was that maybe we could have had a bit more sauce. The pepper roti were excellent. Gooey, cheesy and spicy, it was divine.
After a highly satisfying start, we moved onto the mains. If you want to read about the jerk chicken dish, you can pop over to my previous review of the opening night as on this visit we decided to go off piste to try some different dishes. I opted for the pig cheek one pot while Charlotte chose the jerk pork belly with sweet potato fries. As a side for our little one to munch on, we ordered some sweet plantain, which she loved so much that we may now add it to our weekly shop..!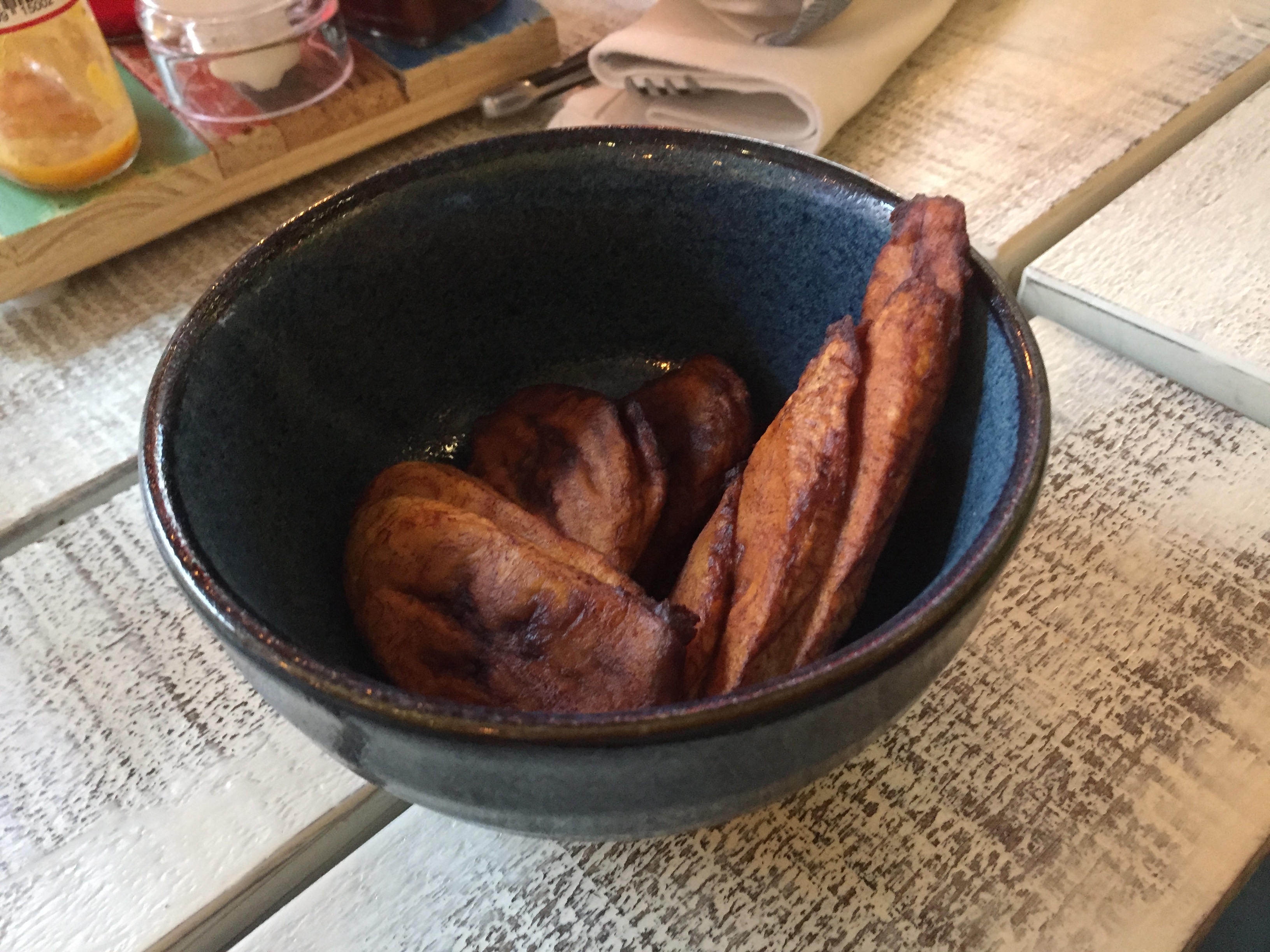 When our dishes arrived, I was taken aback by how much thought had gone into the one pot presentation. The effort put into providing diners with an authentic feel was admirable and I was happy that the pig cheek was cooked well; it was tender and moist rather than dry and tough. On top of this, the rice and peas and roti helped to mop up the sauce and the dish came together well as an eating experience.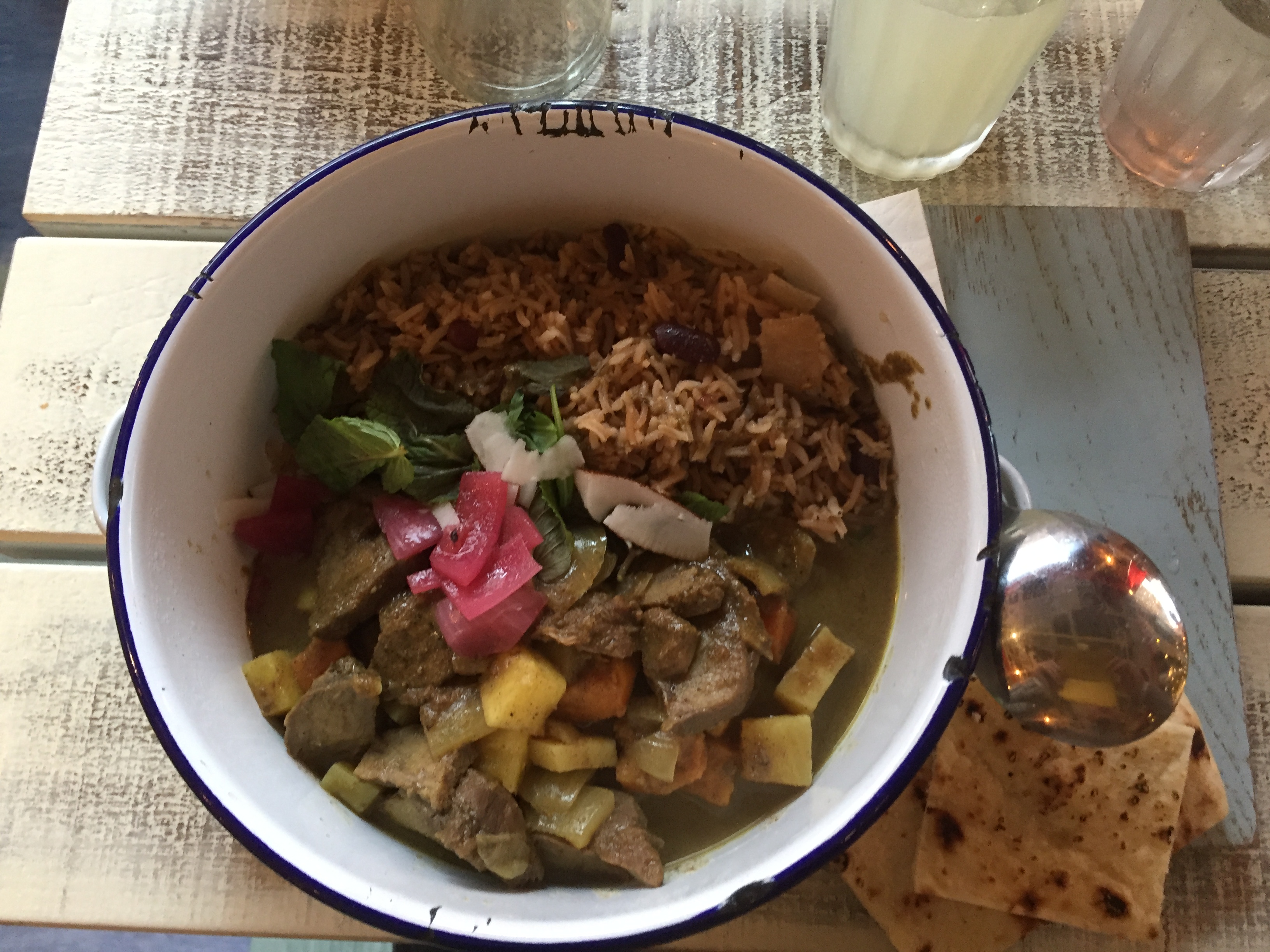 Charlotte was left very impressed with her jerk pork belly (and non soggy or crumbly sweet potato chips!). It had a good level of spice to it, came well seasoned and even had some crackling to give it some texture complexion. This was the kind of touch that makes you feel like you are being offered serious rather than speedy food, which isn't always the case at chain restaurants.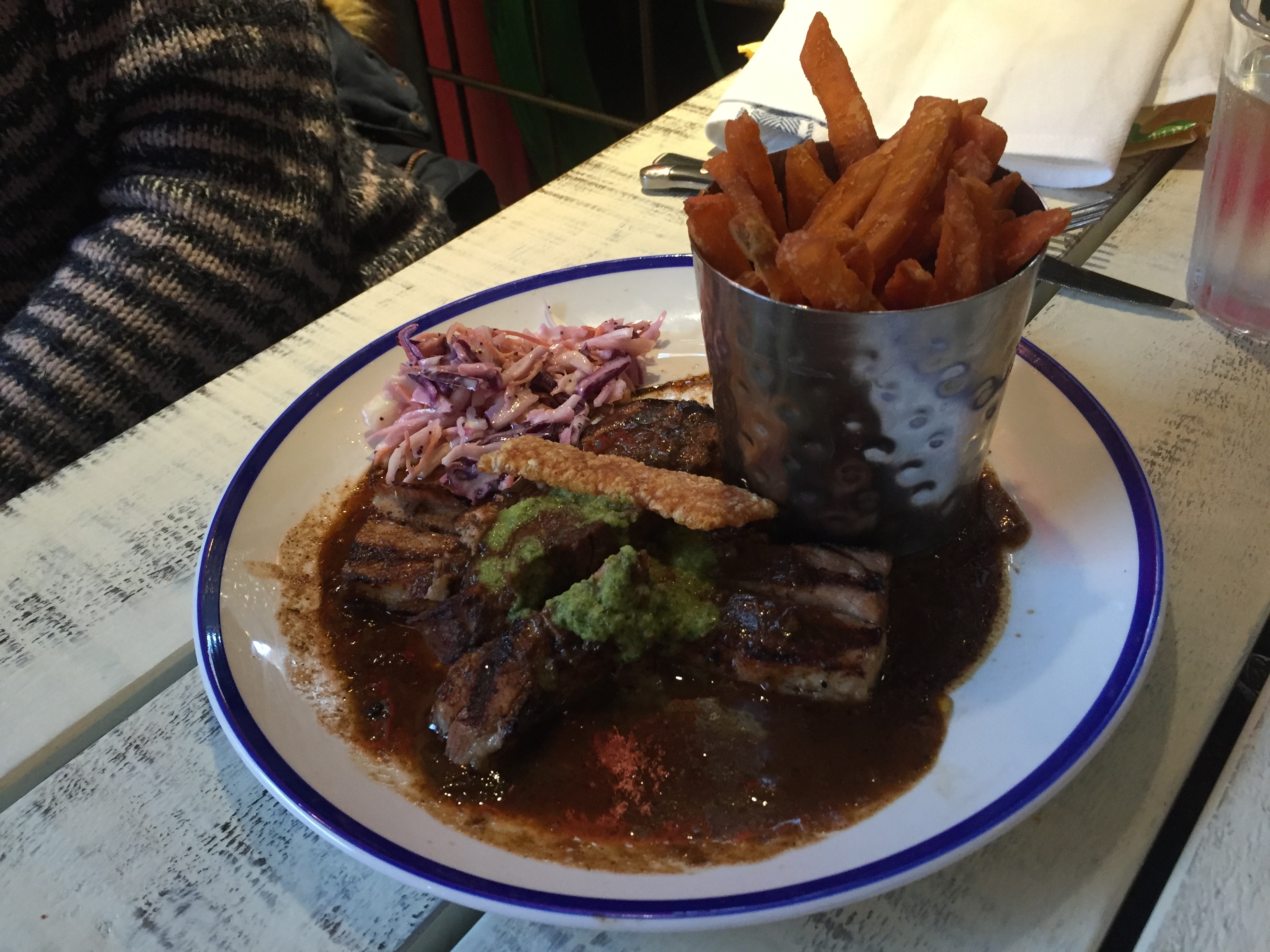 Moving onto pudding and Charlotte had the opportunity to try out the immense Caymanas rum cake, which I had been wowed by previously. It may not be baked on site but when it tastes this damn good with the right balance of rum, caramel and ice cream, then who cares. Suffice to say Charlotte is a convert to the cake!
I opted to go for the lemon and lime tart to see if Turtle Bay could do pastry justice. While this was no patisserie masterpiece, the pastry wasn't bad, the flavours were sharp and it was refreshing on my tastebuds.
Overall, we were left really impressed by Turtle Bay. It has built on the solid start it has made in Leeds and has earned the right to do well. This is no gourmet meal, with prices to match. Rather, this is good food in a great atmosphere at a reasonable cost which suits those wanting an after work snack and drink or a nice sit down meal with friends and family.
We shall be heading back in the not too distant future when we are in town and fancy something with a bit of spice at a decent price.
Disclaimer: We were invited down to Turtle Bay to do a full restaurant review and were given a complimentary three course meal. We were under no obligation to provide a positive review.