Having previously brought you the news that the chain Turtle Bay was due to hit Leeds this year, I was delighted to be invited down to a jerk masterclass to get a feel of what Turtle Bay was all about and what it is going to bring to the food scene in Leeds.
Replacing the old O'Neill shop on the edge of The Light, Turtle Bay is in a perfect location for a bite to eat (or a drink) before hitting the shops, going to Vue and catching a film, or perhaps even just getting a bus out of town with its excellent nearby transport links.
The outside of Turtle Bay is fairly impressive but it goes up a gear or three when you head indoors. There is also an impressive bar area set up for having a cocktail and some nibbles.
So, on to the food and drink. We were told that the key thing to remember is that at Turtle Bay they are all about three things: rum, curried goat and jerk chicken. So, we were given a sample of their rum based cocktails to try and some curried goat and jerk chicken.
Being a chain, it is fair to say that this restaurant is not going to be every foodie's cup of tea. For me, the fact that they are honest enough to admit that they are a chain and are not going to please everyone gives them brownie points in my book. They are not trying to say they are the best out there, just that they offer a good, for the masses taste of the Caribean. When (and I hope this does happen) Caribean food becomes more mainstream, then Turtle Bay will have
a) helped this simply by offering Caribean cuisine
and
b) made it more accessible (in its purest form it could be a little too spicy and 'raw' for the average diner).
With this in mind, I am not going to judge Turtle Bay as an independent and overly authentic restaurant but as one that is accessible to all diners.
My cocktail was delicious (I opted for the Tobago tea) and, at £6.95, this was certainly a drink I would enjoy after work with colleagues or before a night out with Charlotte or friends. Given that happy hour is on almost the whole time (just not between 7pm and 10pm), this really means you are looking at a decent cocktail for £3.50ish.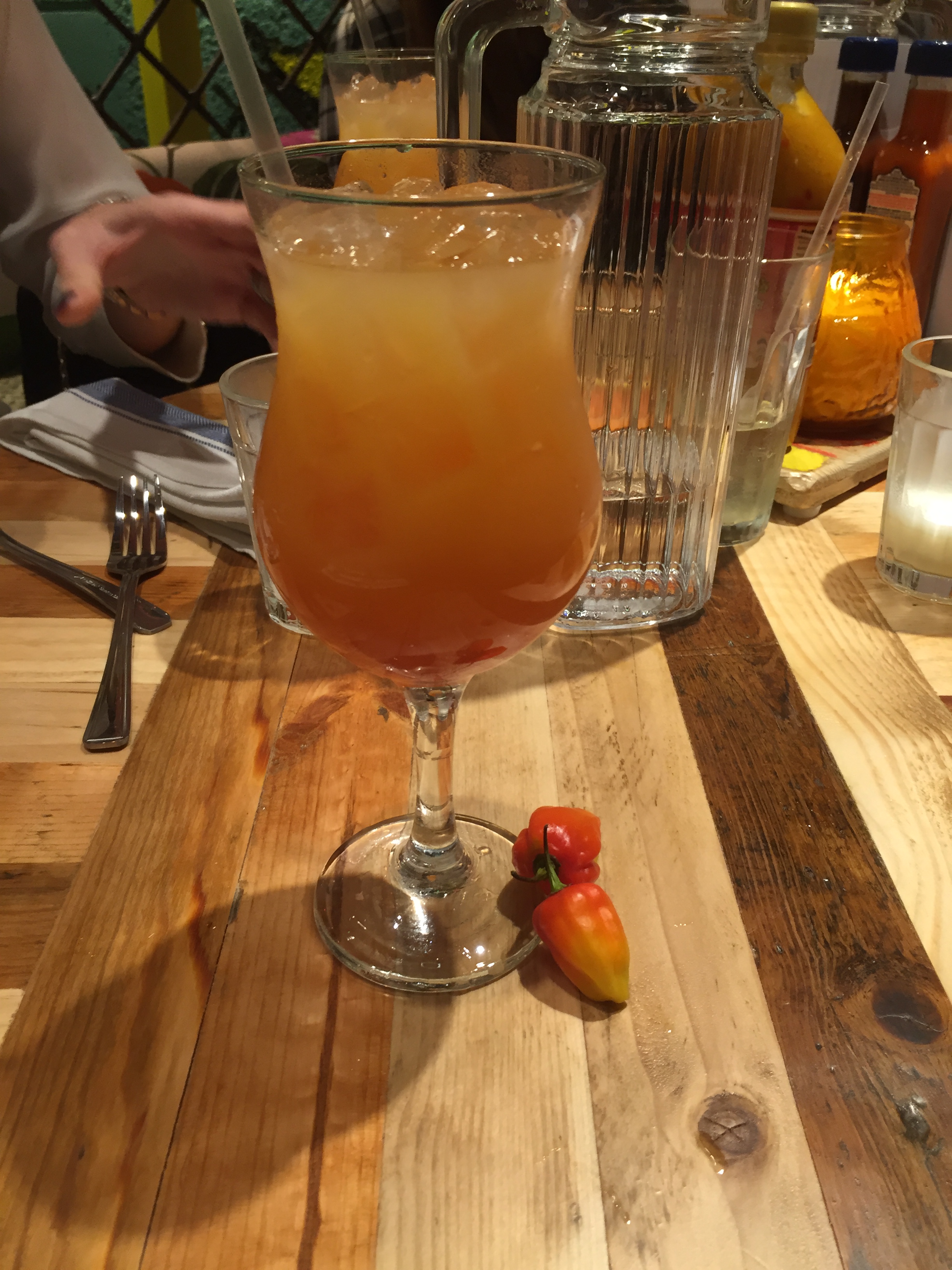 The food itself was solid, with the curried goat very aromatic and strongly complemented by the rice n' beans that accompany it. While the goat is obviously there to offer that taste of authenticity, it doesn't offer a huge burst of flavour but all in all this dish is a nice introduction to Caribbean food.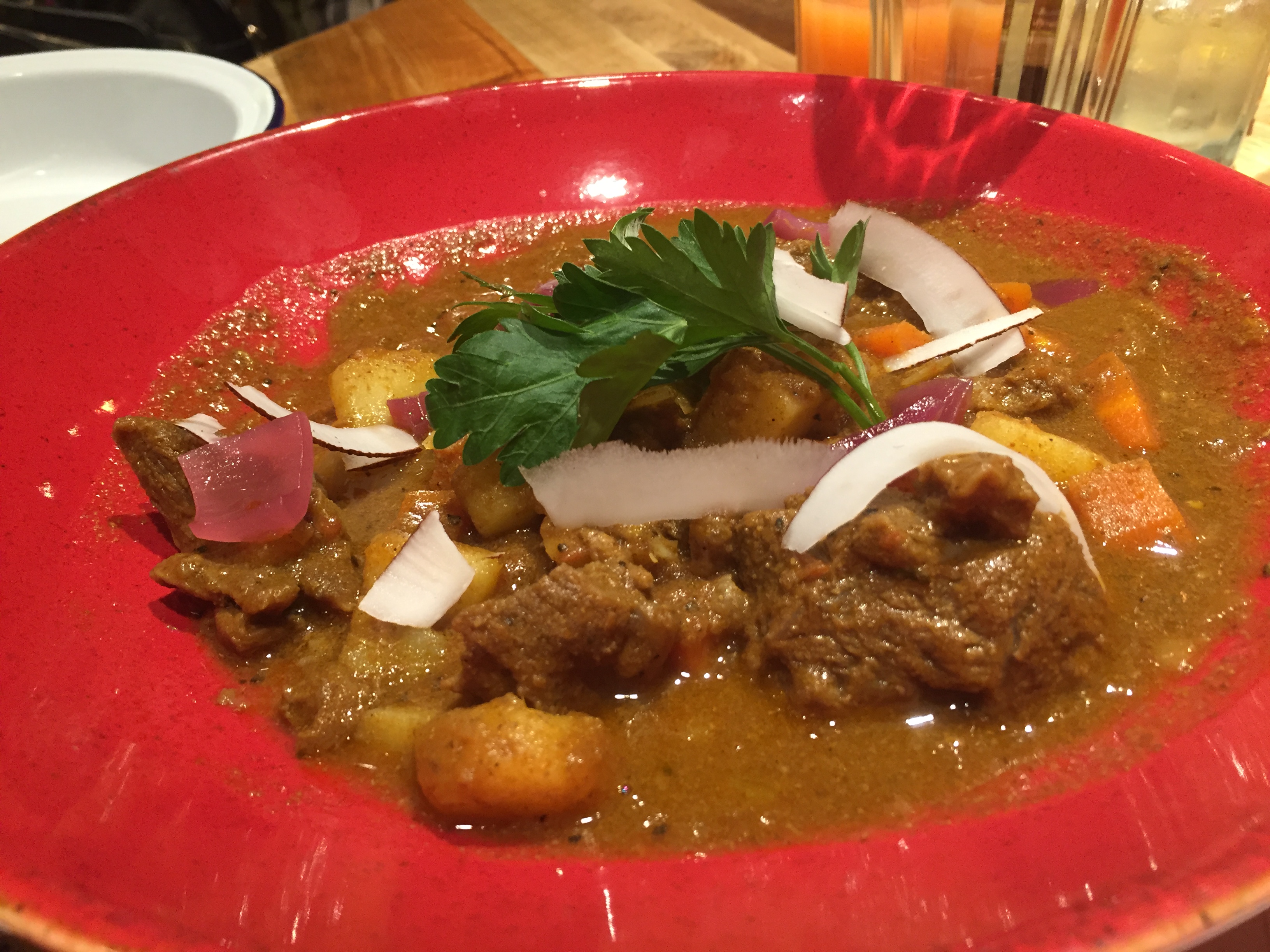 The real star of the show was the jerk chicken. Presented in an attractive way on a wooden platter, freshly jerked and offering differing levels of spice (provided you make this clear when ordering!), it tasted fresh, spicy and naughty. I was a big fan and was impressed by the quality of the sweet potato fries as well. There was not a hint of a soggy chip on offer!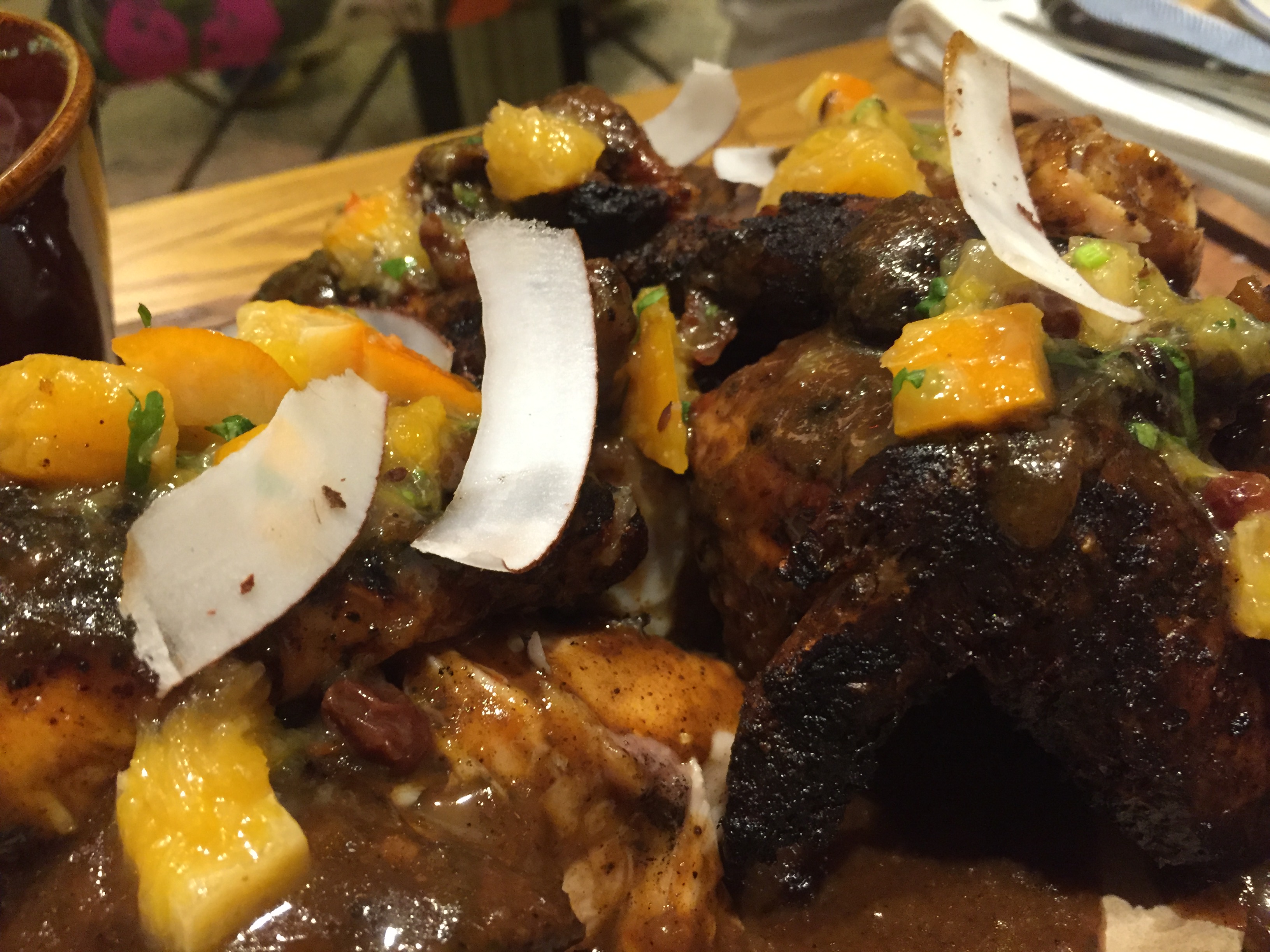 Finally, as a special treat, we were given the chance to try Caymanas rum cake, which I found to be delicious. For the sake of clarity, Caymana is the man who makes the cake and there is no link to the Cayman islands! This cake was so moist and went wonderfully with the rum caramel sauce that came with it. This truly was an excellent dessert!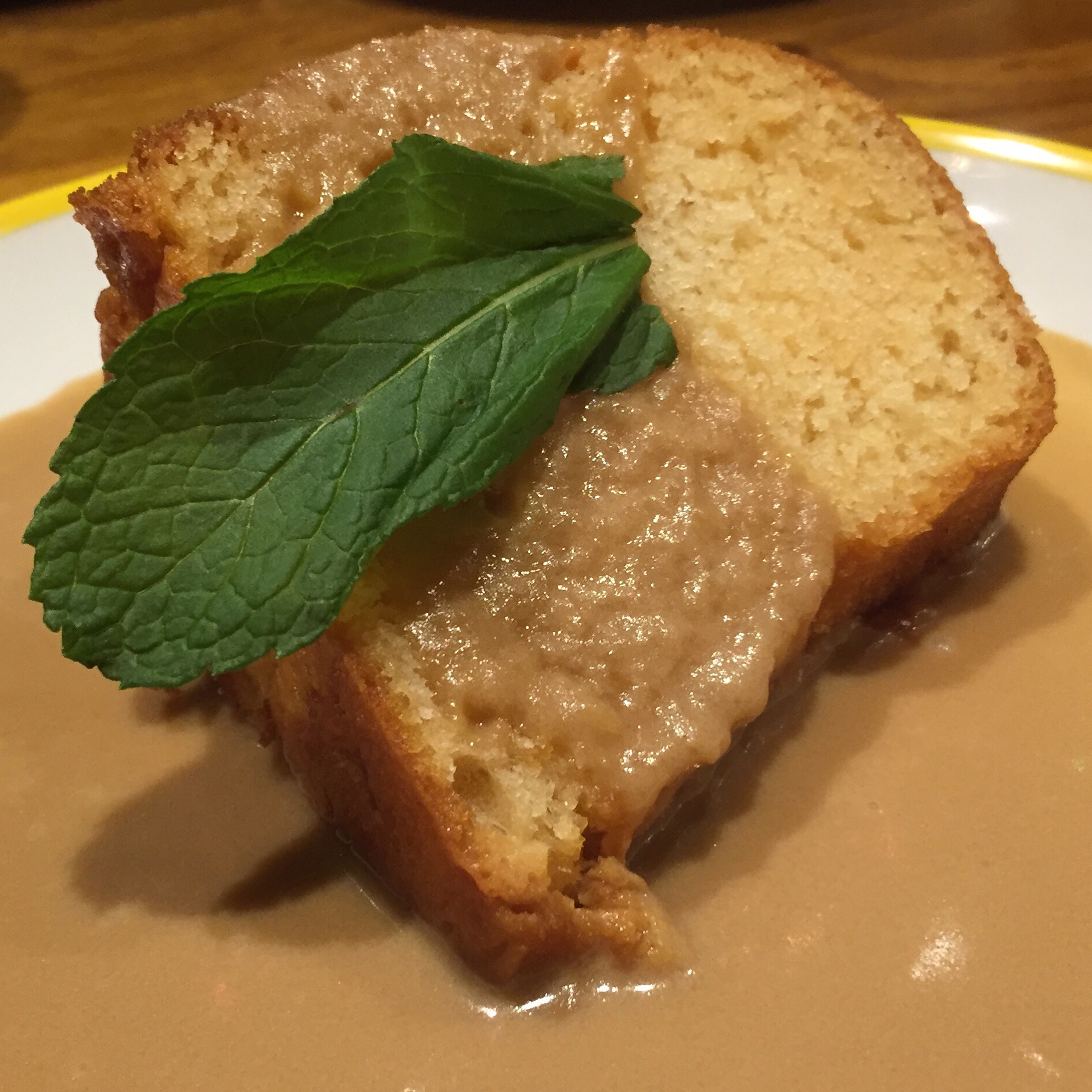 So, this leads to the question: what did I make of Turtle Bay? All in all, I think it is a fantastic addition to the Leeds food scene. A rarely seen cuisine is now more accessible, the food and drink on offer is good value and the people running the show are passionate about Caribean food.
There are downsides: they don't make everything fresh and on site and there are not enough veggie options available (and if you want to be really picky you can complain it is not authentic enough). For me, though, these points do not drag it down enough for me to be too critical.
If you want to try something different, head down to Turtle Bay on the 15th when it opens and try it out. On the opening day, the food is pay what you feel, with all profits going to charity.