As a lover of Indian cooking, the invite to take part in a Punjabi Masterclass at Zouk Cookery School (which just so happens to be at the Zouk restaurant in Manchester!) was one I couldn't turn down, despite the fact that it involved a drive over the Pennines into Lancashire..!
As for the journey over, the rain made the M62 fairly horrific, so I managed to be that terribly popular person who turns up late. You might think that this would signify the start of a terrible trip and a write up that says this was all a big mistake but this couldn't be further from the truth: the cooking class at Zouk was fantastic!
Despite my failure to turn up on time, Zouk is very close to Manchester Oxford road train station and has decent street parking nearby (I chose an NCP car park where I was robbed of a small fortune as I panicked in my lateness!).
As you can see from my unflattering selfie above, the class provides you with a chef's hat and an apron, so if you are worried about having to turn up with all the gear, you need not fret!
With the course being full, we were split into two groups (about eight people in each group) and were given the chance to either make a couple of main courses or a couple of starters to begin with, before later swapping around and having a go at the other dishes.
My group had a go at making the mains first, which meant trying out chicken jalfrezi and lamb karahi, two of my favourite Indian dishes.
I am not going to spoil the cooking instructions as Zouk have their own excellent take on both dishes but suffice to say that the chef was both highly knowledgeable in answering any questions the group had, and also proving that cooking is not always about measurements but about having an understanding of the true nature of the dishes. I also have a lot of respect for a man who can wield a rice stirrer of the magnitude that you can see in one of my pictures above!
Once the food had been cooked, we were all allowed to sample what we had made, which was obviously a rewarding experience. I sat down for a quick drink and a chat with the other people on the course before heading on to round two of the masterclass!
Moving onto the second phase of the course, I was in for a real treat as we made two very different dishes: Punjabi lollipops and lamb chops. Both of these dishes are starters you can cook on the grill or on the BBQ in the summer, and they gave us a taste of another style of Indian cooking.
We were not allowed to make the official lollipops for fear of us cutting ourselves with the bones, but we were given a plate with which to make our own marinade.
We then moved back into the kitchen and watched the chefs grill the lamb and chicken before tasting everything.
As an added treat, after finishing our two sessions, we were given a lesson in making naan bread as well as a roti. We were allowed to try a wide range of items like keema naan that I wouldn't normally have ordered. All in all, this isn't advertised as part of the course but is a real added bonus!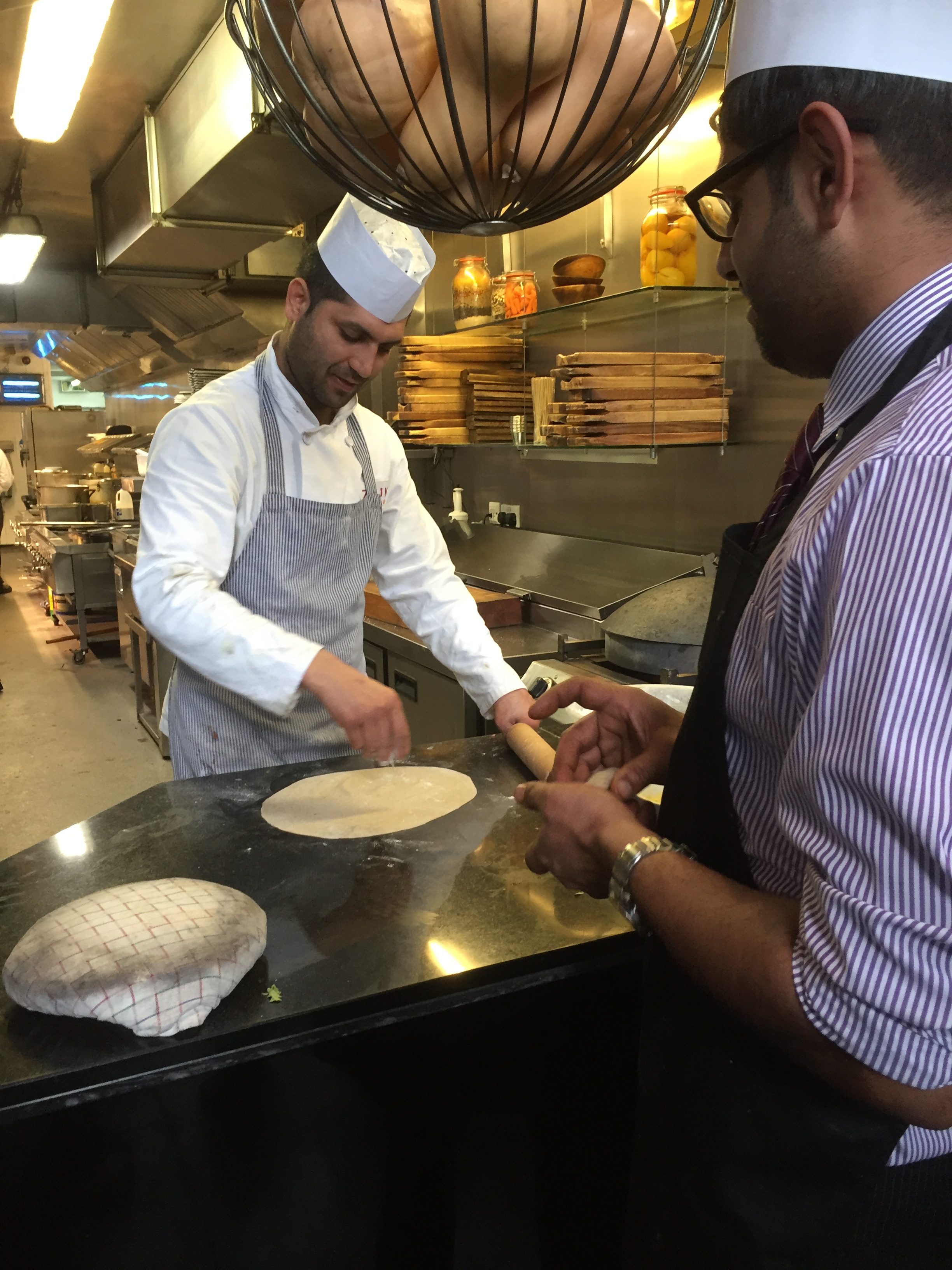 As a final bit of enjoyment, the families of the people attending, as well as the newly trained (although I might not quite get a job at Zouk yet!) chefs, had the chance to sit down and eat a plate of everything we had cooked. In my opinion, this was a real value adder to the course.
All in all, I left Zouk very full, very pleased with my experience, and equipped with plenty of new knowledge and skills.
Having had a chat with other people on the course, many were Zouk regulars and everyone who had paid full price had thoroughly enjoyed the session. I wasn't able to make use of it but if you were so inclined the timing of the course meant that when you had recovered from over-eating, you could spend a large chunk of the afternoon exploring Manchester for a family day out.
With this in mind, I would definitely recommend the Zouk cooking classes and would happily have paid the £80 to attend. They are accessible to chefs of all skills and backgrounds, so you can take from it what you are looking for whatever your skill level. If you want a nose at the courses on offer you can do so here.
Disclaimer: I was invited to the masterclass free of charge. All opinions are my own – I was not required to explain any particular details or give any specific detail.