When we were invited down to review the new Pizza Express in the White Rose Centre, we were rather excited as we hadn't visited a Pizza Express since we were about to hop on-board our flight home from Hong Kong just over a year ago. Our Hong Kong experience was pleasant, but faded into insignificance when we found out shortly after landing back in the UK that we were expecting our first little bundle of joy.
With this invite coming for us just as our little girl is about to start eating food, it felt like a bit of destiny that our foodie family was invited to try out a chain restaurant that claims to offer families decent value alongside great taste.
I cannot say that Pizza Express is going to top some of the excellent independent Italian restaurants in Leeds, but it would be very easy (and foolish) to be snobby about a chain that we feel offers excellent value and food in a location where some of the alternatives are frankly dire!
After a bit of shopping in the White Rose, we headed upstairs in the lift to Pizza Express for lunch. From the outside, the restaurant looks clean, family friendly and welcoming. There is plenty of room for prams, high chairs, and groups of people to sit down and enjoy a meal. The waiters who greeted us were warm, helpful and genuinely friendly, especially to our little girl.
The decor is intended to be cloth themed in honour of an important part of Leeds' history and you can also sit and watch the chefs preparing and cooking the food in the open kitchen, something that our little one found fascinating!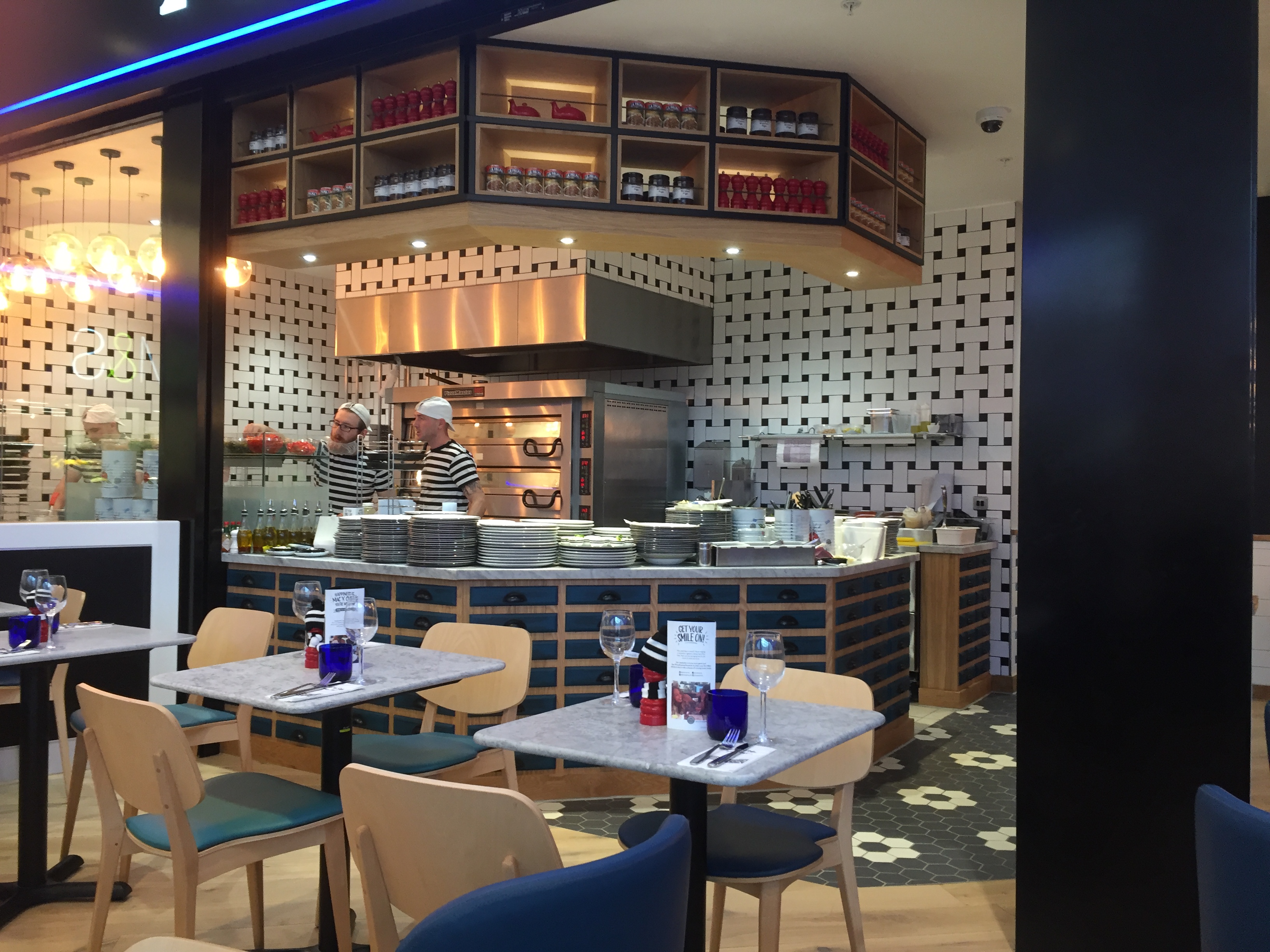 Given that we were hungry and had been offered the chance to try a starter, main and dessert, we felt it would be remiss not to go the whole 9 yards so we started off with Charlotte ordering bruschetta and me opting for a caprese salad.
When the bruschetta arrived, Charlotte was a fan. The bread was fresh and doughy. It was not a 'foodies' toasted bread with garlic paste style bruschetta but instead a more accessible version that any member of the family could enjoy.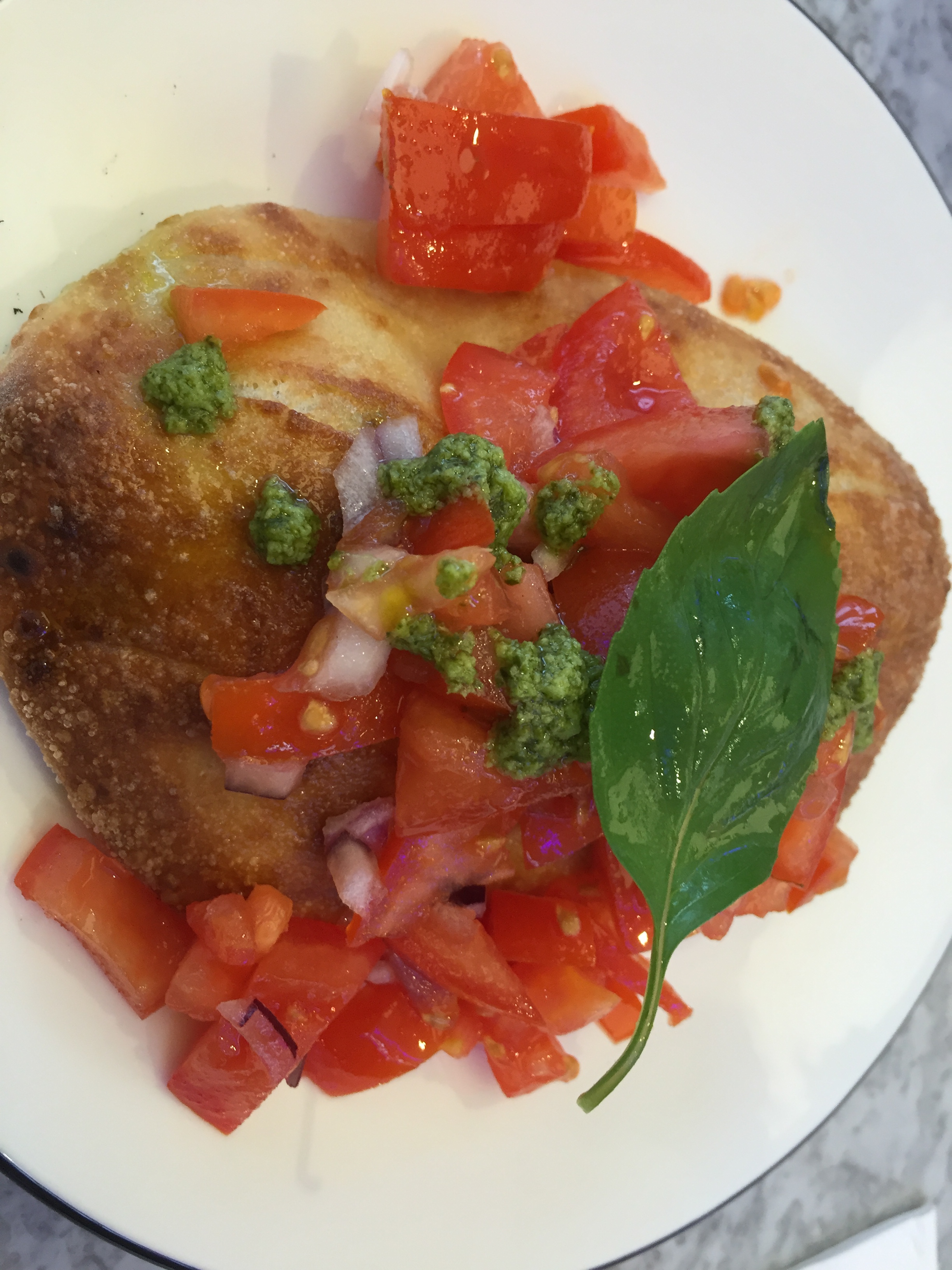 For me, the caprese salad was everything it should be. The tomatoes were fresh, the mozzarella decent and the dish not spoilt by too much oil. Sure, this wasn't buffalo mozzarella but it was tasty and fresh, which is all that I wanted from a family meal out. All in all, we were impressed and excited about our main courses.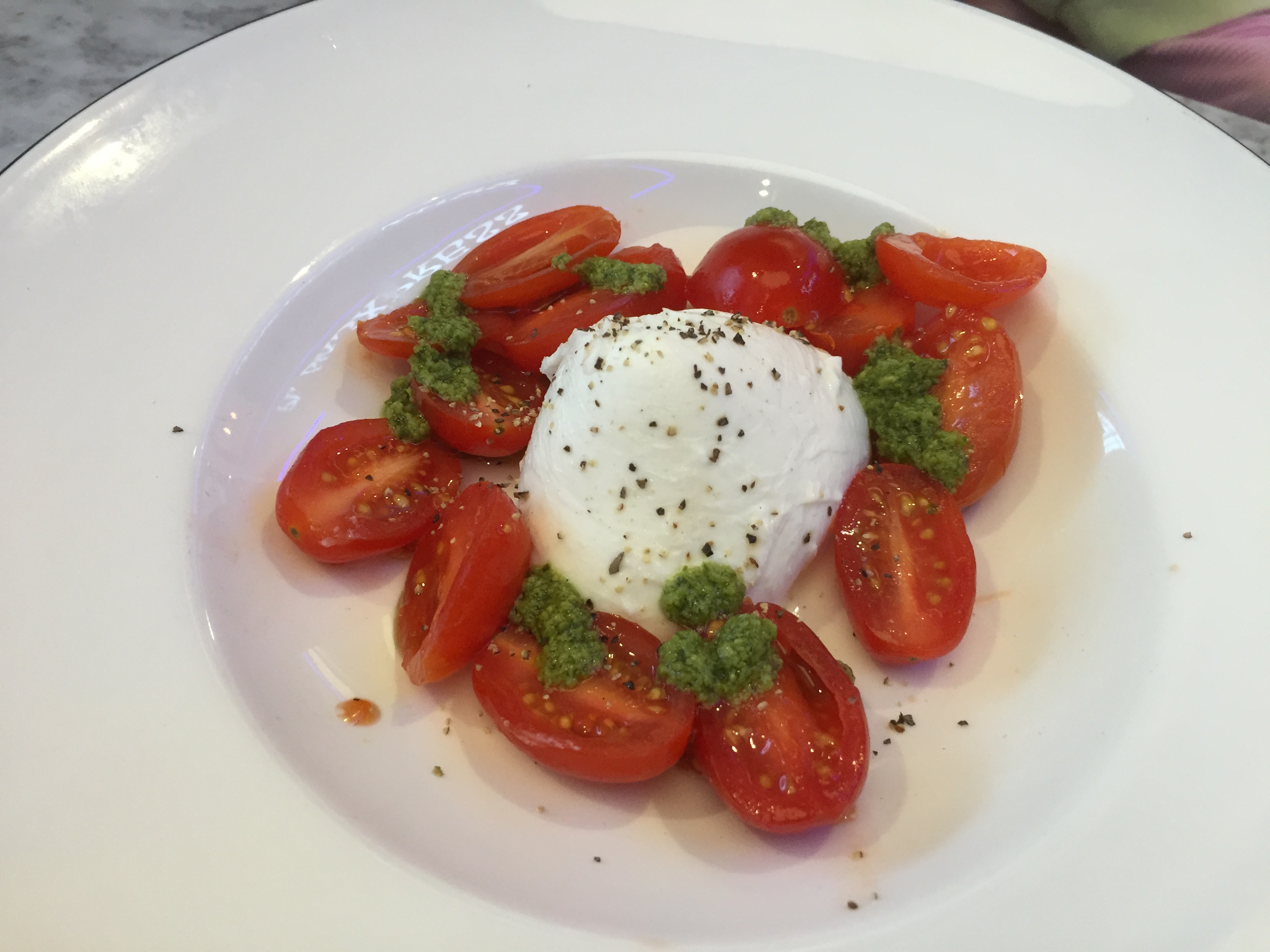 For our main dishes, Charlotte had ordered one of her favourite dishes, lasagne, while I had opted for a seasonal special of calzone American hot style without roquito peppers.
My calzone turned out to be an excellent choice. While this was a dish that perhaps should (let alone could!) be shared between two people, I battled through and finished the beast.
It resembled all the good things about a calzone plus a few touches that I appreciated. Before you start to think, "this foodie has gone soft", I rarely eat calzone as the last one I enjoyed was in Milan and was perhaps the best pizza I have ever eaten. This basically means my standards are high and I ordered the calzone to truly test the quality of the food on offer at Pizza Express. I was impressed by the fact that the waiting staff asked me how spicy I wanted my calzone and more impressed that they actually followed up on this by making it as spicy as I had asked.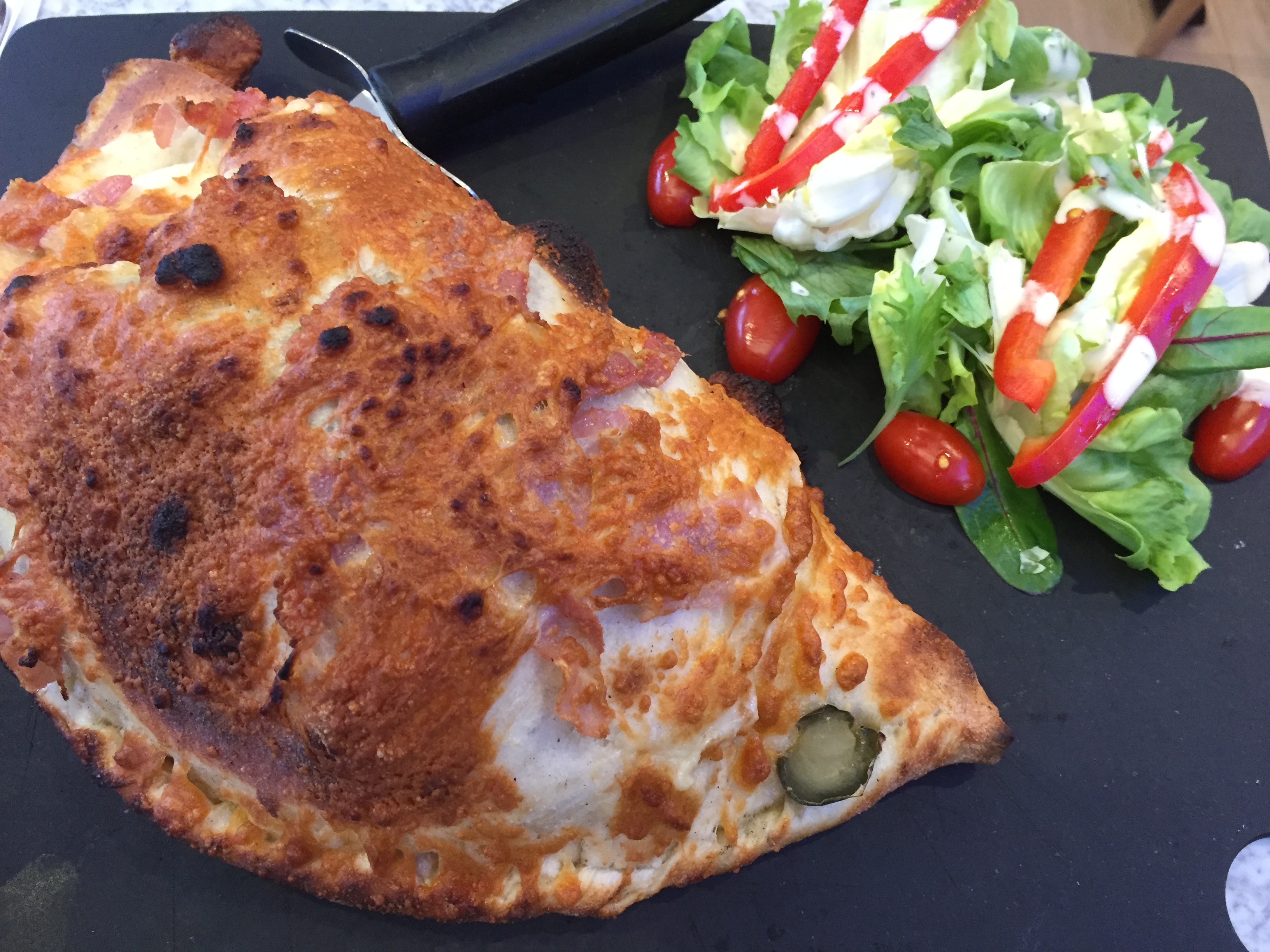 The calzone itself was nicely cooked, nice and doughy and had a lovely Gran Milano cheese coating that added to the flavour. The filling was good, lots of pepperoni, jalapeños and flavours and the only downside I can mention is that it was a beast in terms of its size, which to many people won't be a bad thing at all!
Charlotte enjoyed her lasagne, especially the generous portion size. The sauce was the right balance between creamy and tomatoey and the meat had a real depth in flavour to it.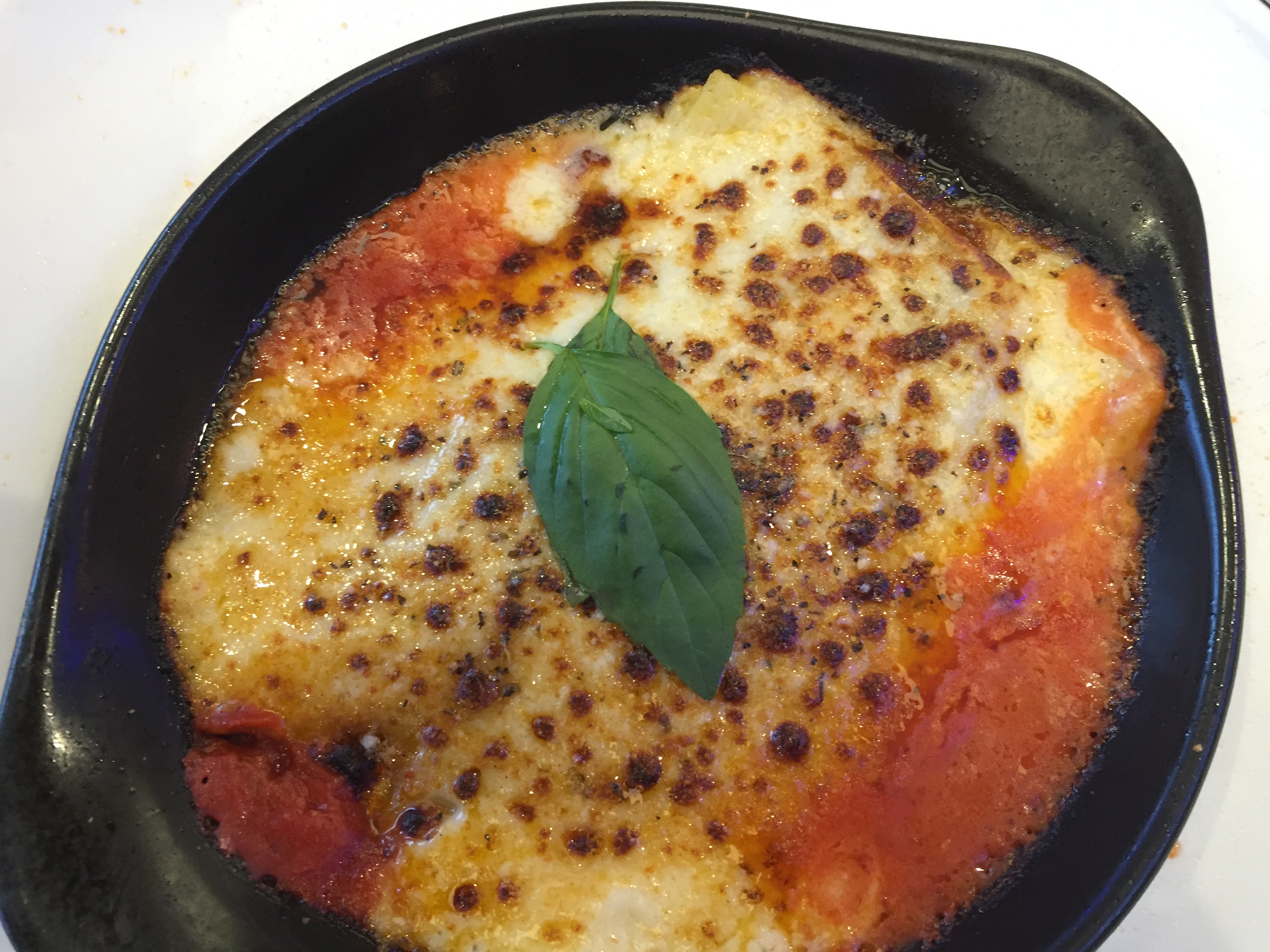 After winning the battle against the calzone, I opted for a more 'modest' dessert and decided to go for the bombolini. I found them to be a sweet treat worthy of finishing what had been a decent meal. I managed to avoid burning my mouth to cinders on the jam inside that was warmed nicely without being too hot and which was complemented nicely by the vanilla gelato.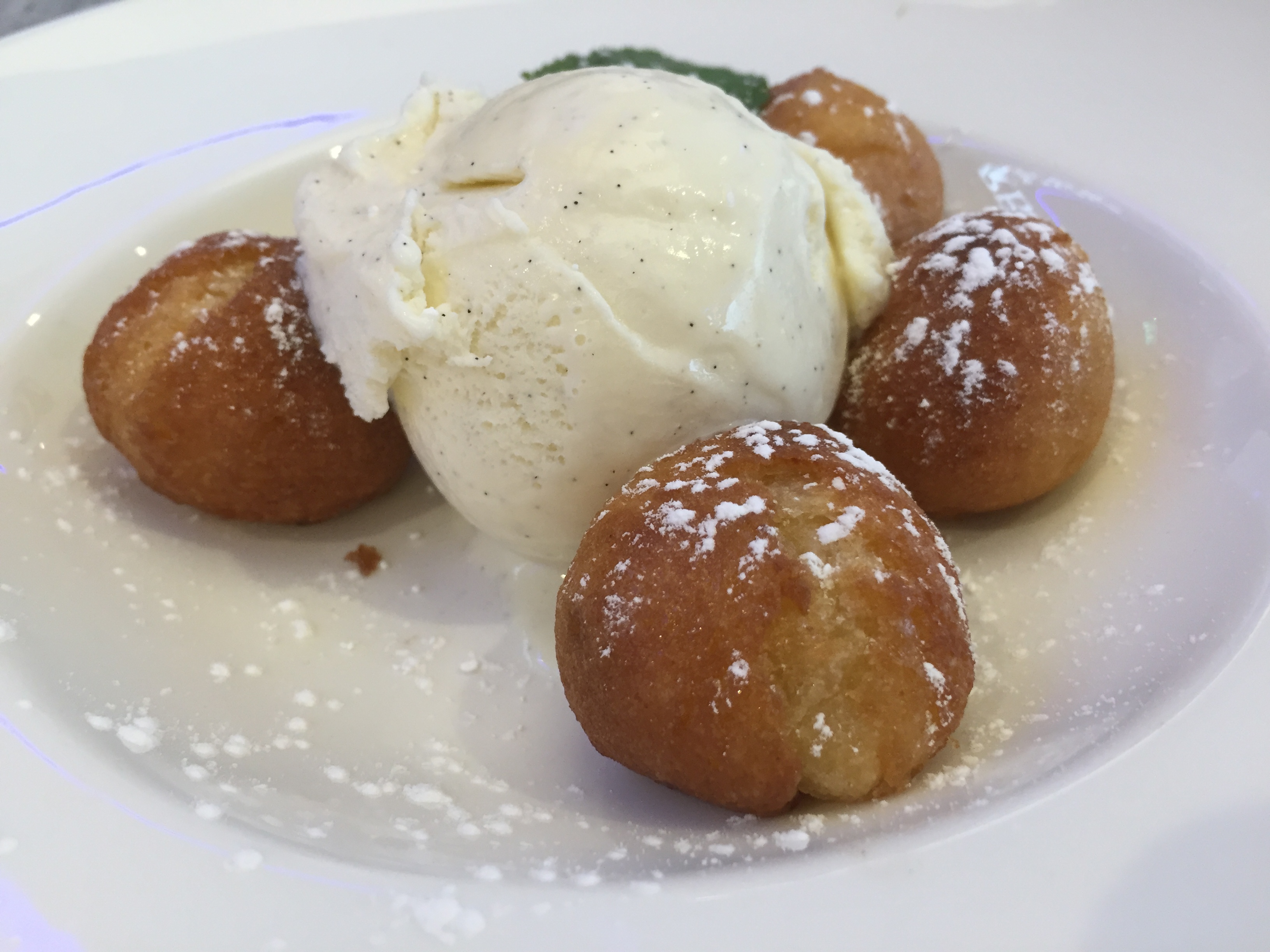 Charlotte opted for a beast of a dessert (something the waiter Sam complimented her on): the chocolate glory. While I was not allowed near this serving of what can only be described as an overload of chocolate, Charlotte polished it off rather quickly and was a big fan of it all, especially the chunks of chocolate fudge cake!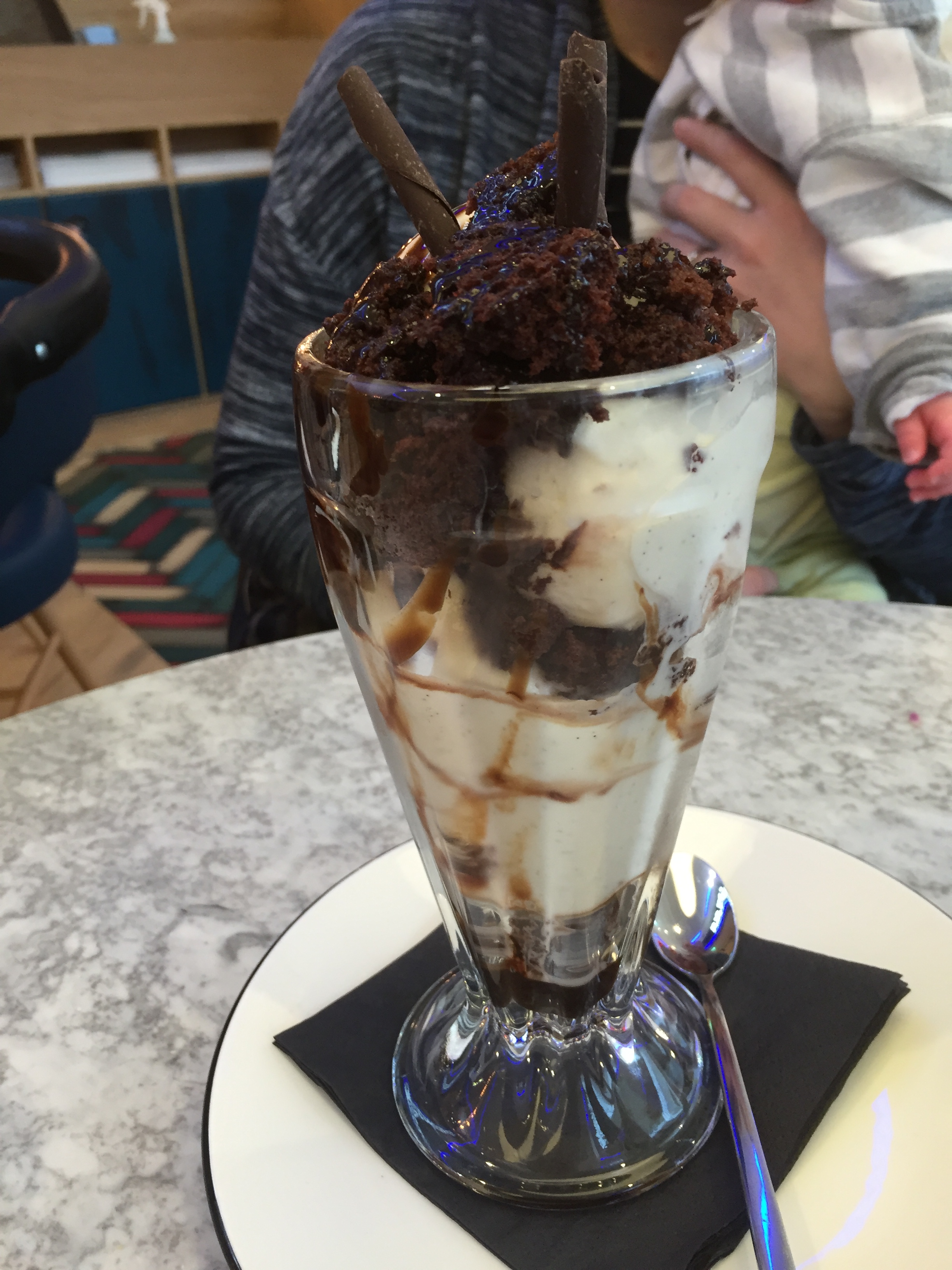 As I was sipping a macchiato (again, no complaints here) we were having a chat and looking round at the other guests and came to the conclusion that Pizza Express is certainly up there as one of the top places to head to if you want to eat out as a foodie family.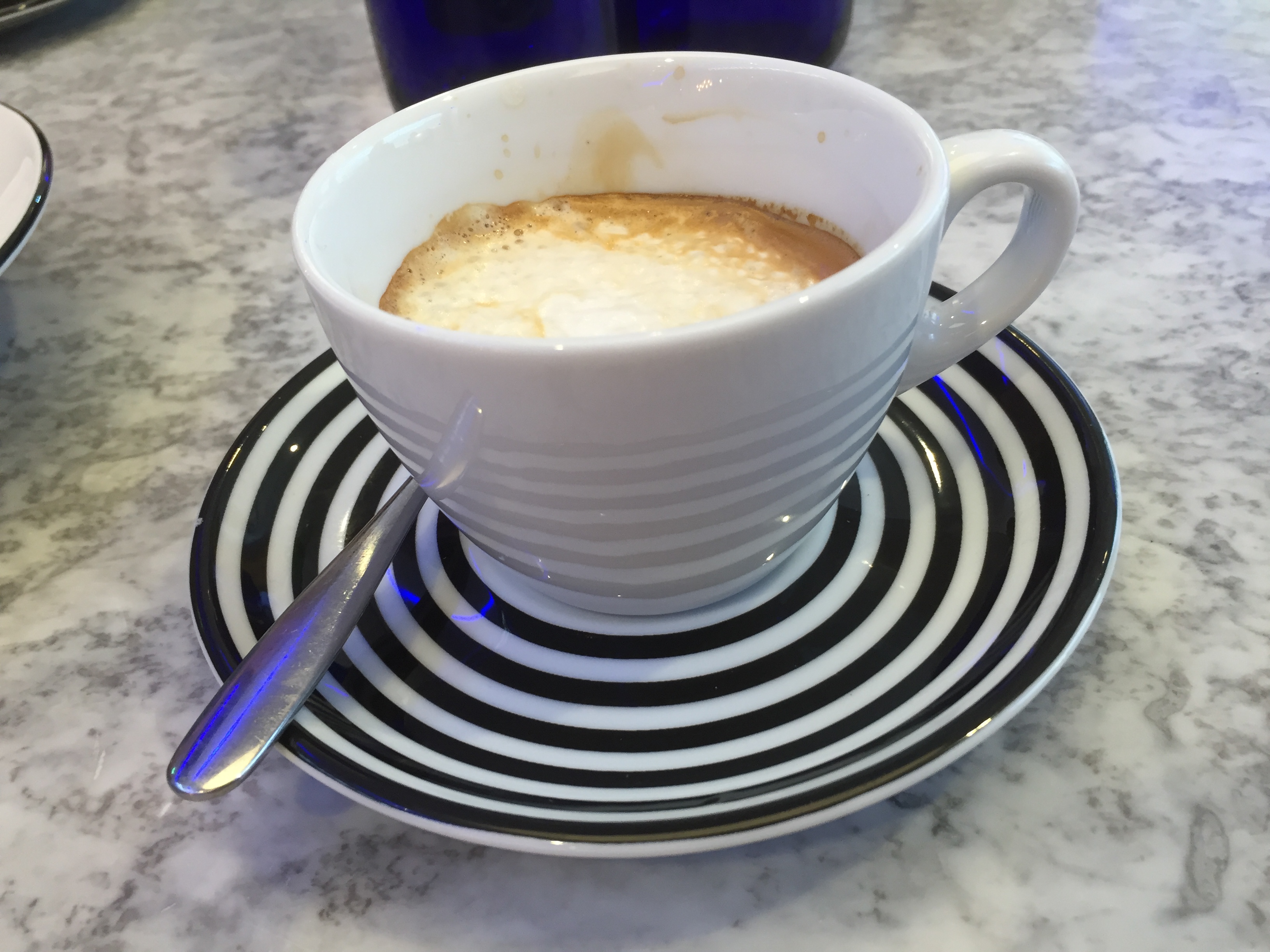 If you are wanting a gourmet, pretentious atmosphere or are looking for a secondi meal for your Italian experience, then perhaps Pizza Express is not going to satisfy you. If, however, you want good food and a place where your kid kicking off isn't going to leave you scurrying for the nearest exit, we recommend Pizza Express to you and in particular this branch, where we found the staff to be exceptional.
Disclaimer: We were invited to try out Pizza Express at the White Rose Centre and were given a free meal for two. All opinions expressed are our own and we were under no obligation to provide a positive review.