September is always a busy month for the food and drink scene and this year is no different! Check out our food news from Leeds as well as a bit of news from further afield in our monthly round-up.
Shears Yard tasting dinner
Famous for its wonderful bottomless brunches, Shears Yard is a true hot spot in the city centre! If you are looking for a special evening out later this month, why not head down to the five-course tasting dinner at 7pm on the 28th September.
Where it is: 11-15 Wharf St, Leeds, LS2 7EH
Tickets: £65 to include five courses, each paired with a glass of Esk Valley Wine plus a glass of wine upon arrival
Reservations: info@shearsyard.com
Music and food at OnRoundhay Festival
Roundhay Park is hosting a new festival on the 17th September in association with John Lewis and Leeds Indie Food.
There's going to be live music, including performances from Primal Scream and Wolf Alice, but the real interest for us is the foodie highlights! There'll be a cooking school and a true feast of food with 20 street food stalls. Kids go free, so there really is no excuse not to get the whole family down for a feast on the 17th!
Where it is: Roundhay Park, Leeds LS8 2ER
Tickets: £45 (under 12s go free)
Welcoming Vice & Virtue to the fine dining scene
Fine dining in Leeds has largely been restricted to The Man Behind The Curtain, but the arrival of Vice & Virtue should do wonders for the Leeds fine dining scene.
Opening on the 10th September, if you fancy a special meal out, it's well worth checking out one of Leeds' newest restaurants.
Where it is: 72, 68 New Briggate, Leeds LS1 6NU
Reservations: 0113 345 0202
Bossa brings South American food to Leeds
Opening on the 19th September, Bossa is looking to bring a new twist on South American cuisine to Leeds with an emphasis on modern food rather than some of the more cliched options that are currently available in Leeds.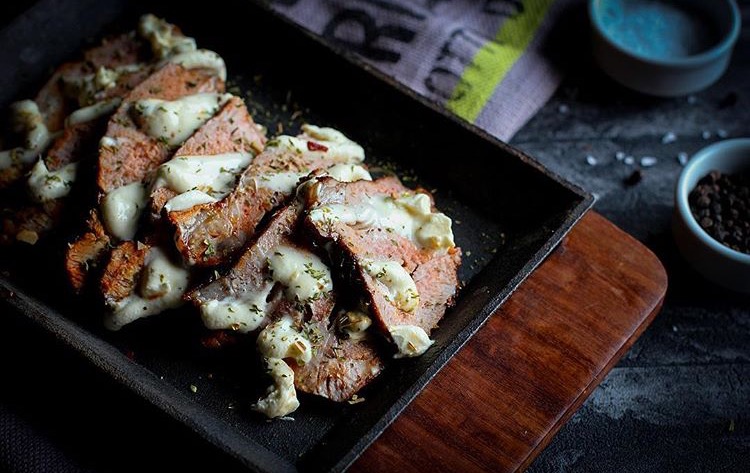 Where it is: 2 Cloth Hall St, Leeds, LS1 2HD
Reservations: 0113 243 8610
Veeno donating profits
On the 6th September, Veeno will be donating all profits towards aid for those affected by the Italian earthquake disaster, working in partnership with a branch of Rotary International in Rieti, Italy.
If you get the chance, pop down and enjoy some tasty food and drink and support an important cause at the same time.
Where it is: 7 Duncan St, Leeds LS1 6DQ
Reservations: 0113 243 3401
Advance warning! Oktoberfest hits Leeds!
From Thursday 6th October to Sunday 9th of October (im Deutch Oktober!) the first Oktoberfest festival will be hitting Leeds. With tickets starting at £10 per session and great authentic Bavarian food and drink on offer don't miss out on a ticket; by all accounts they're selling out fast!
Where it is: The Tetley, Hunslet Rd, Leeds, LS10 1JQ
Beyond Leeds…
Guernsey Food Festival
We're heading down with Aurigny from Leeds Bradford Airport to Guernsey for the final weekend of this amazing food festival, which starts on the 23rd September and runs until the 2nd of October. If you fancy some sun, fabulous food and a touch of island life check out what's going on in our preview here.
Zouk cooking classes
One of our favourite cooking classes has released its schedule for this autumn/winter! If you fancy heading to the dark side (Lancashire!) for a great day of learning to cook Indian cuisine here is the new schedule – if you need more convincing check out our experience here.
3rd September – Ultimate Indian Dinner Party £80.00
10th September 2016 – British Favourites
17th September – Seafood Masterclass
1st October – Sajji Roasts
5th November – Tikka Masterclass
3rd December 2016 – Punjabi Masterclass
All classes are £80 per person.
Where it is: Unit 5, The Quadrangle, Chester St, Manchester, M1 5QS
Reservations: 0161 233 1090