Last weekend, we were lucky enough to be invited down to the Foodies Festival in Harrogate. It was a true foodies' paradise and there was loads going on throughout the day on Saturday.
Hidden among the stalls in the convention centre was a sweet little offering that we'd been hoping to stumble across ever since first encountering it at the BBC Good Food Show earlier this year.
The Brownie Bar was set up in 2010 by sisters Sarah and Rachael from the North East. Sarah is a trained pastry chef responsible for recipe development, and Rachael helps out with all the marketing thanks to her business studies degree and work experience in marketing in London.
From humble beginnings baking batches of brownies and other sweet treats in their own homes, they now own a small bakery, their own store, and regularly attend events like the Foodies Festival, bringing their amazing products to the masses.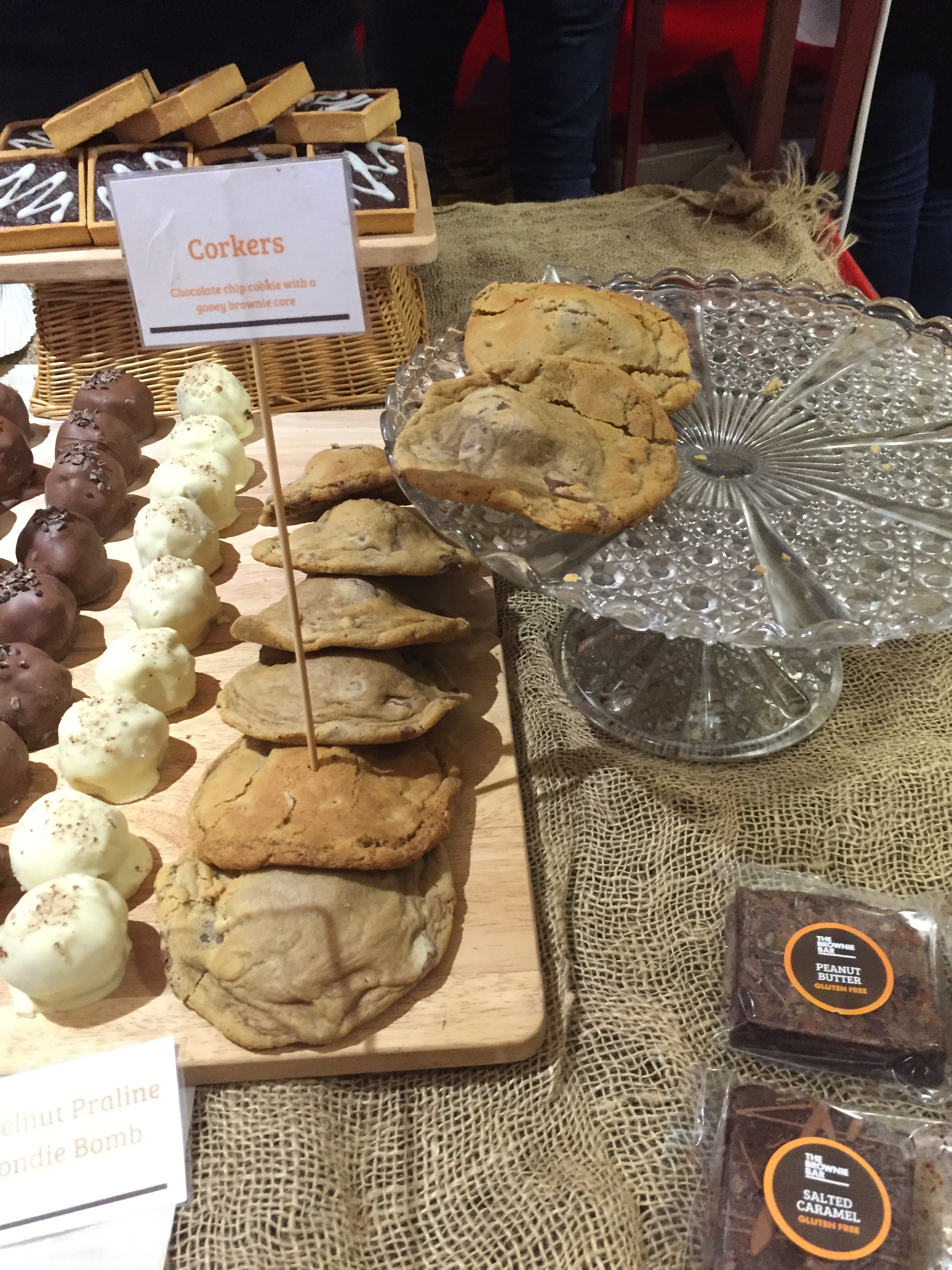 The brownies all look sensational and you'll struggle to find a tempting flavour that they don't offer in the form of a brownie or a blondie.
However, for us, the star at The Brownie Bar is a little something they like to call the corker. The corker is essentially a giant cookie with a chocolate brownie baked into the middle.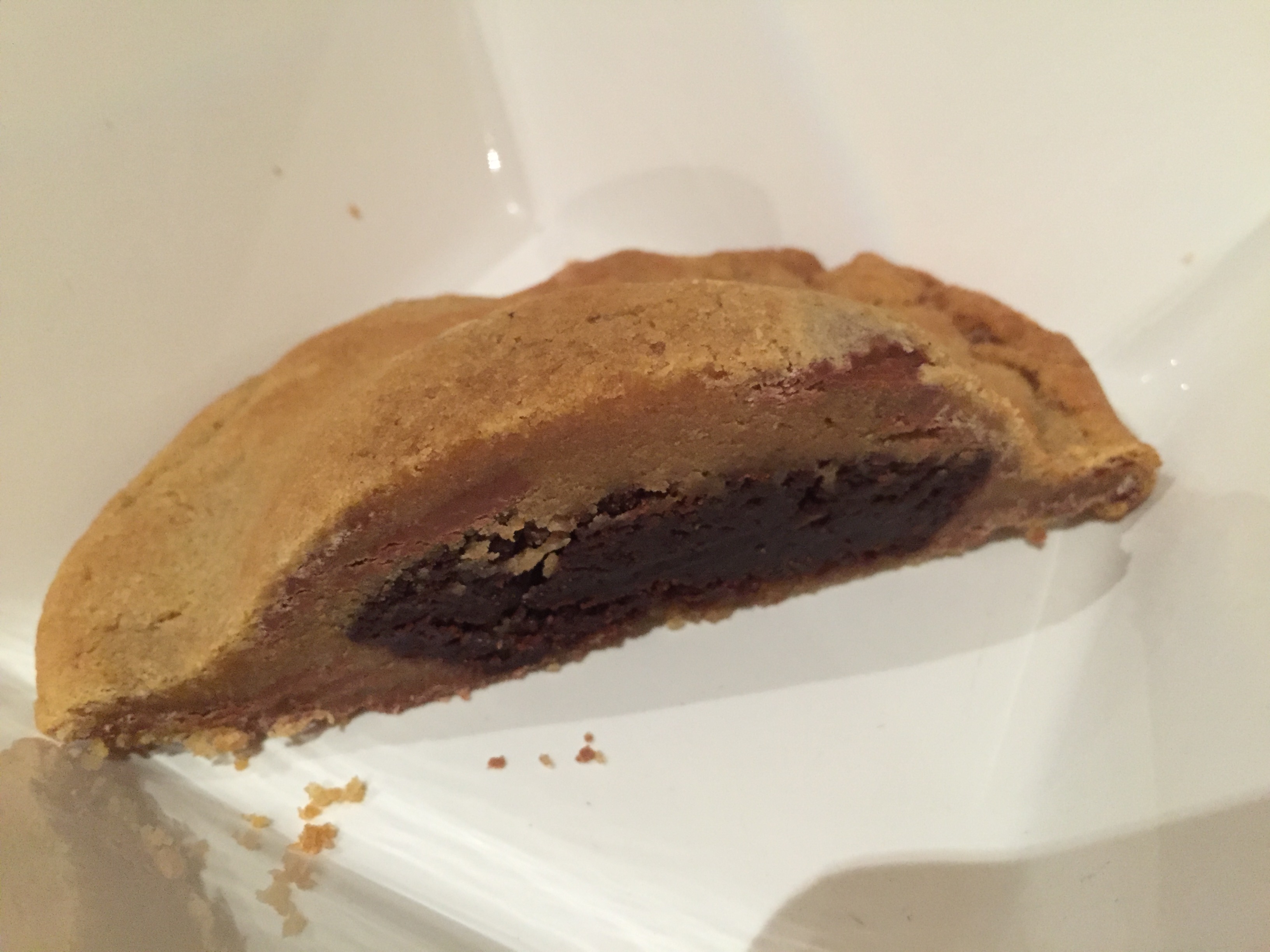 Forget the cronut and all the other hybrid sweet creations that have hit the likes of Starbucks in recent years, the corker is definitely where it's at. The cookie in its own right tastes amazing; imagine taking out all the little bits of cookie dough from a Ben & Jerry's tub of cookie dough ice cream, squeezing them together, and turning the yummy scale up from 10 to 11. That will give you a little idea as to how nice these cookies are.
Just when you think it can't get any better, you stumble across the hidden brownie in the middle of the cookie and my god is it nice.
I wish that we lived nearer to the store owned by The Brownie Bar, although I think my waistline is thankful that we don't. If we head to the Foodies Festival again next year, there is no doubt that The Brownie Bar will be first on the list of stalls to look out for. In the meantime, perhaps we'll put in a cheeky online order to fulfil our corker needs!