Often, a restaurant review is best completed straight after a dining experience, in order to give an honest and perhaps more raw critique of the establishment. However, in this instance, the review I am writing comes almost a week after a Sunday lunch experience at the Yorke Arms.
Strangely, it feels like I needed some time and reflection in order to place this fine Michelin star restaurant into context against the likes of the Test Kitchen, Castle Terrace, the Box Tree and Kitchin.
First of all, the scenery is by far and away the best of all of the aforementioned venues, even compared to the fabulous renovation around the Kitchin in Leith in Edinburgh and even compared to the picturesque village of Ilkley which the Box Tree sits in.
Sadly, though, the great scenery means that access to the Yorke Arms is not a piece of cake and required a fairly lengthy drive even from our base in North Leeds. This meant that sadly alcoholic drinks for me were kept at a premium! For this reason (as well as the fabulous walks on offer in the surrounding area) I can see the appeal of staying the night at the hotel – especially if you were to take on the tasting menu.
Focusing again on drink for a moment I will start my review of the food and drink by having a slight moan about the fact that very few of the excellent wines there are available as a glass only option.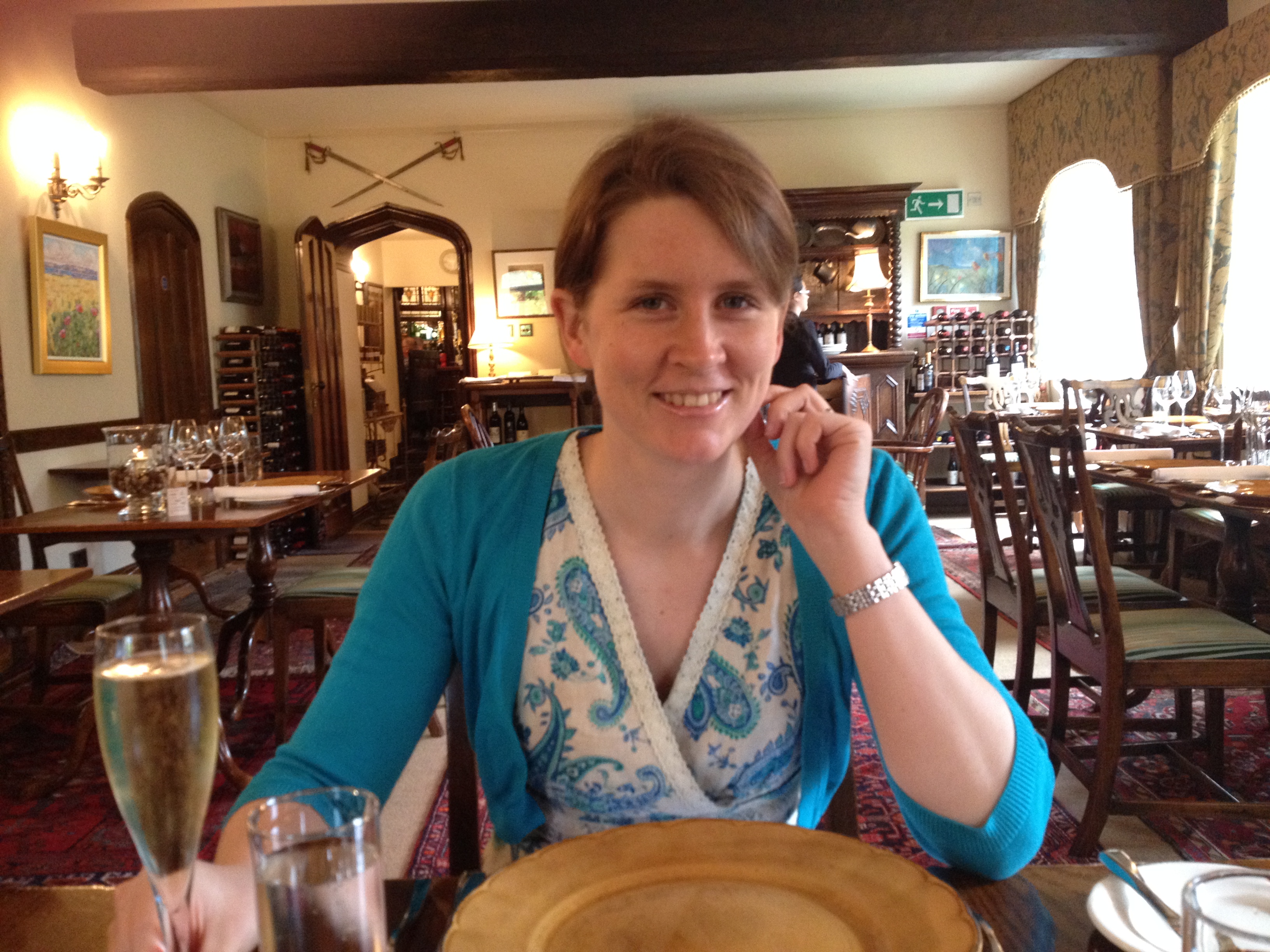 That said, what is offered cannot be moaned about, especially as we had the option of some fantastic Pol Roger champagne as an aperitif. This was lovely and refreshing whilst we perused the menu and enjoyed the classic décor of the lounge.
Enjoying a beautiful plate of hand cooked chips as well as a Parmesan tart as a nibble we both had much to think about when deciding what to go for.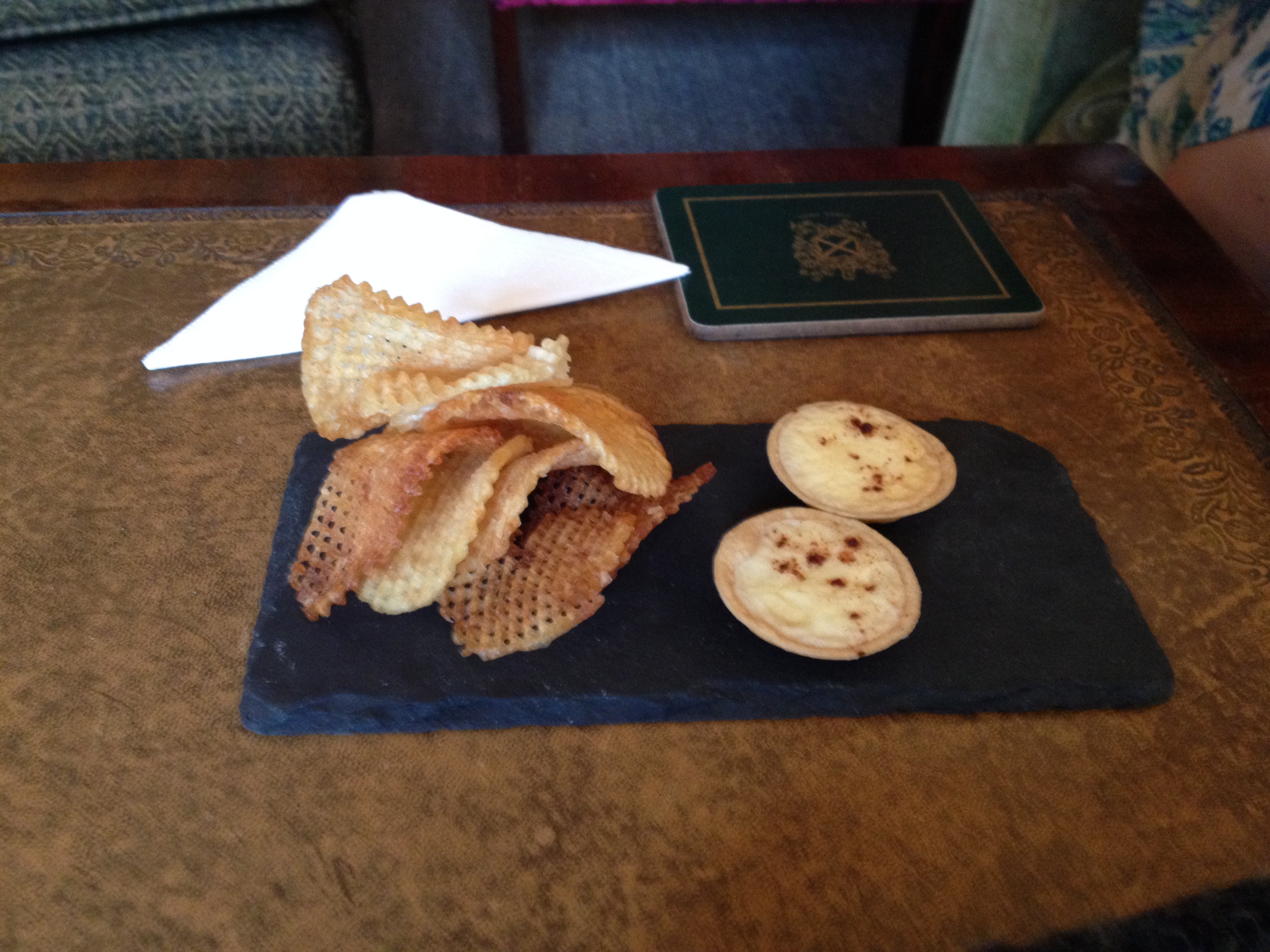 Given that this was no ordinary Sunday lunch (£50 a head excluding drinks is sadly not my norm!) I wanted to ensure I was getting the best bang for my buck by choosing a cohesive menu.
As per normal, my wife and I picked different dishes for all three courses, which meant that as we moved through to the main dining area (simple yet elegant in appearance) and tucked into a beetroot jelly and artichoke cream amuse bouche and some stunning bread we knew that we would be taking very different flavour journeys!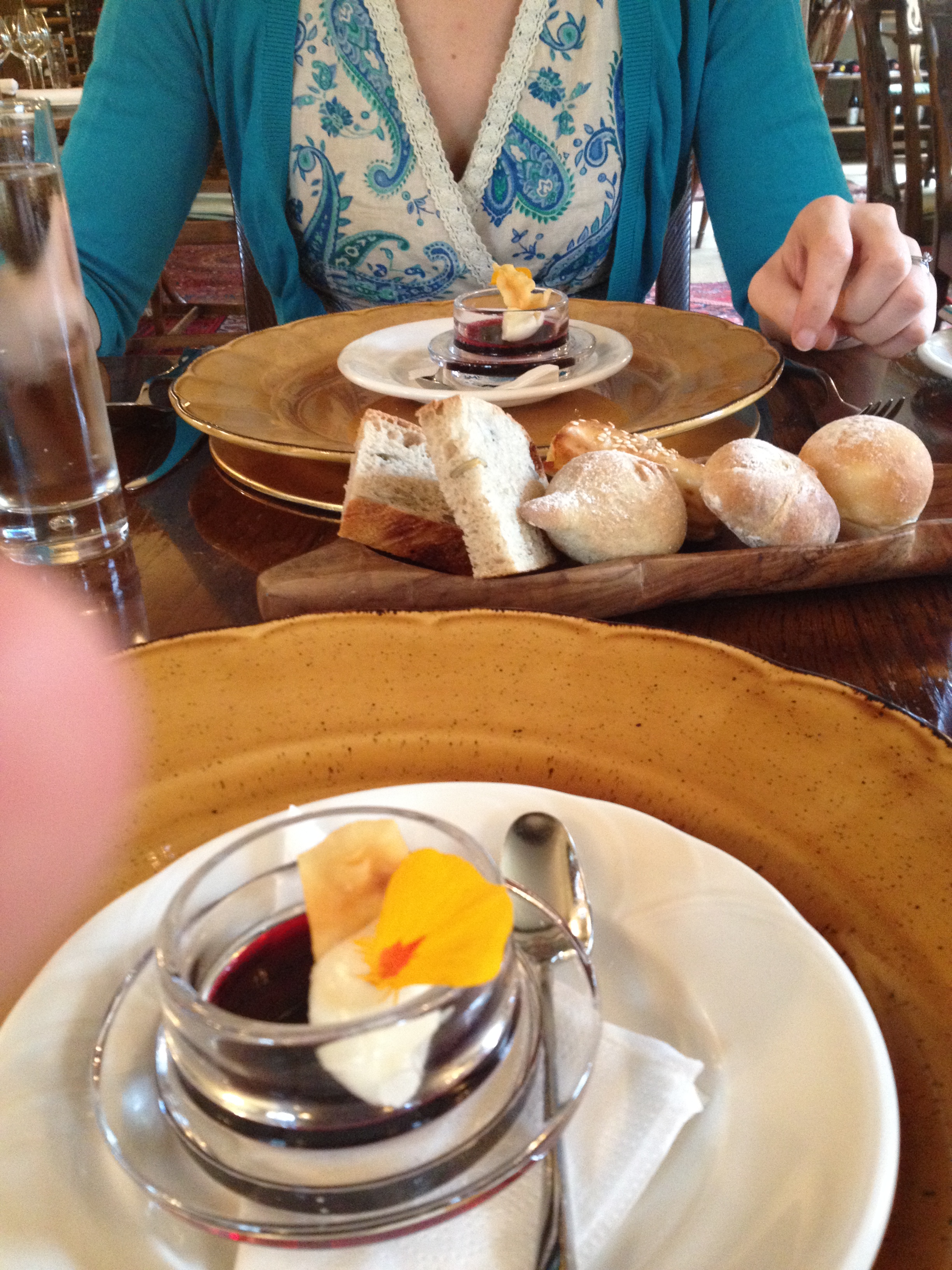 Having been recommended the Whitby crab, I decided to try this interesting concoction, which was placed atop an interesting vegetable foam. It also had miso soup and oriental flavours surrounding it, as well as traditional sea herbs. This meant that while the flavour was certainly not traditional it was very well balanced, with the sweet crab mixing beautifully with the sour miso and the crunch of the herbs and vegetables.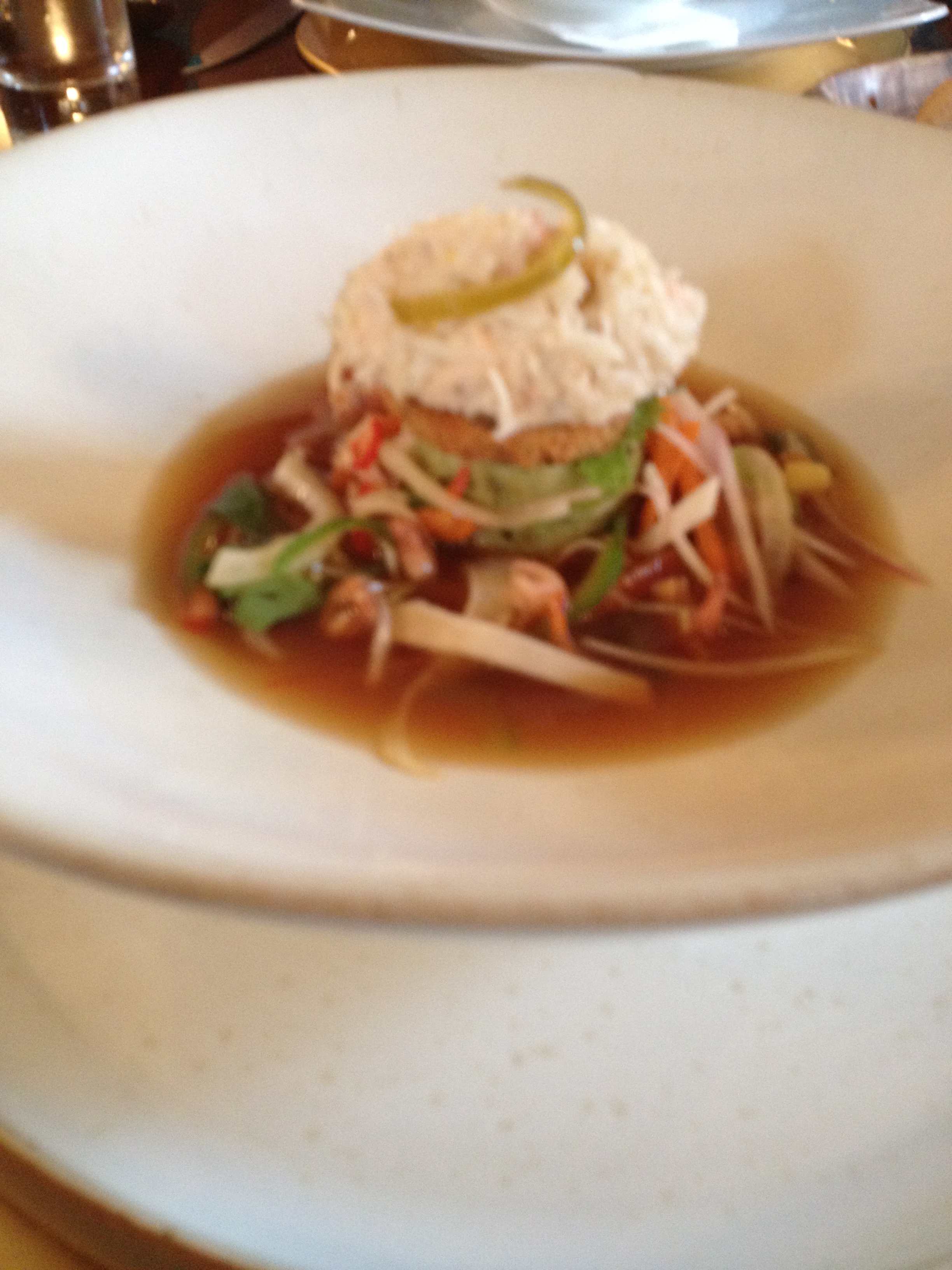 My wife on the other hand went for a very interesting onion and turnip soup that came with multiple textures and the good hearty flavours that you expect from high quality soup.
Moving onto our mains – my wife enjoyed a traditional roast beef dish with a succulent and pink Dexter beef (locally raised of course) but to my mind this was otherwise a roast dinner that some strong amateur cooks would aspire to, get close to, and sometimes even reach. That said, she suggested that the cooking of everything was pretty much perfect and therefore was worth every penny – I still have my doubts but that's maybe because I'm biased about my roast potatoes!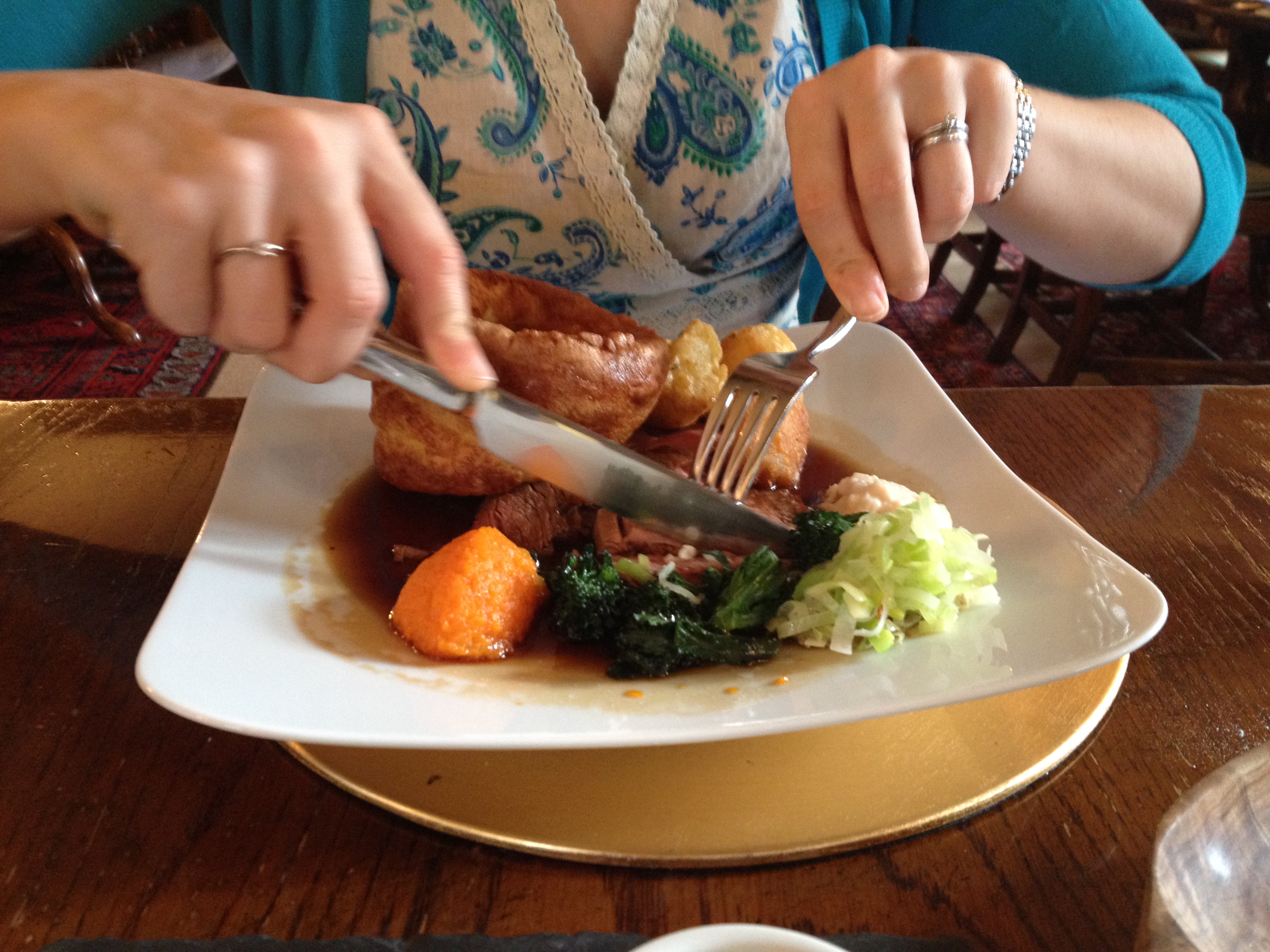 Compared to this, my truffle, partridge and venison dish managed to raise game to a level I have not been able to achieve personally and was complemented superbly by wild mushrooms, beautifully roasted squash and a jus that managed to bring the whole dish together.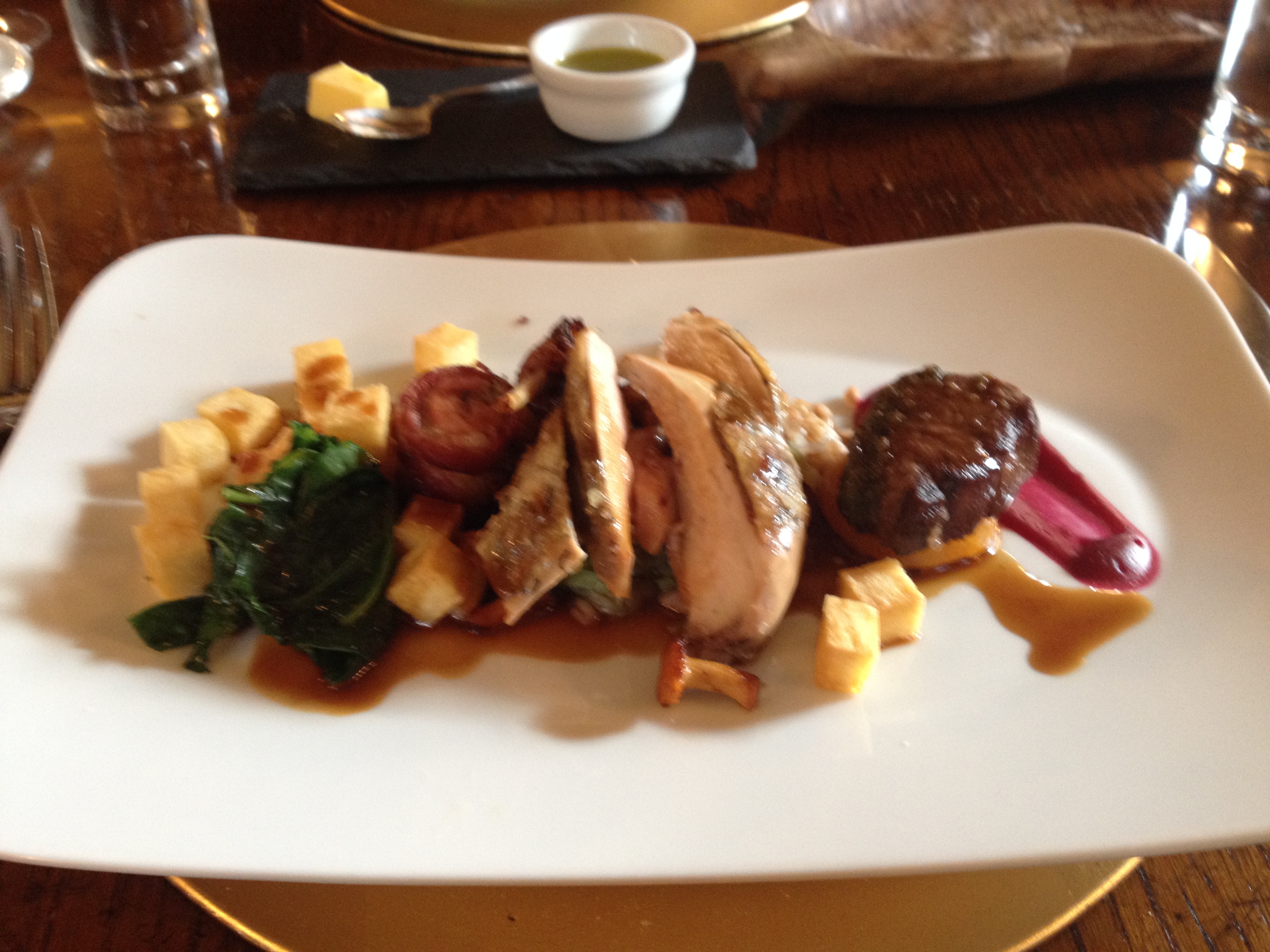 For dessert we again went down different routes with my wife enjoying a fabulous apple, chocolate and olive oil mousse that was beautifully presented and was near perfectly balanced, the only exception in my opinion being the goats curd tuile, which was for my tastes too bitter.
I enjoyed a dish that aimed to elevate the simple ingredients to a higher level: a grapefruit and blackberry jelly with toasted marshmallow and a tarragon parfait. Whilst I certainly would enjoy the dessert again I feel that it didn't quite reach the heights that I felt it could have done and wasn't as experimental as I would have liked. However, this was still an excellent dessert and a fine way to finish any meal.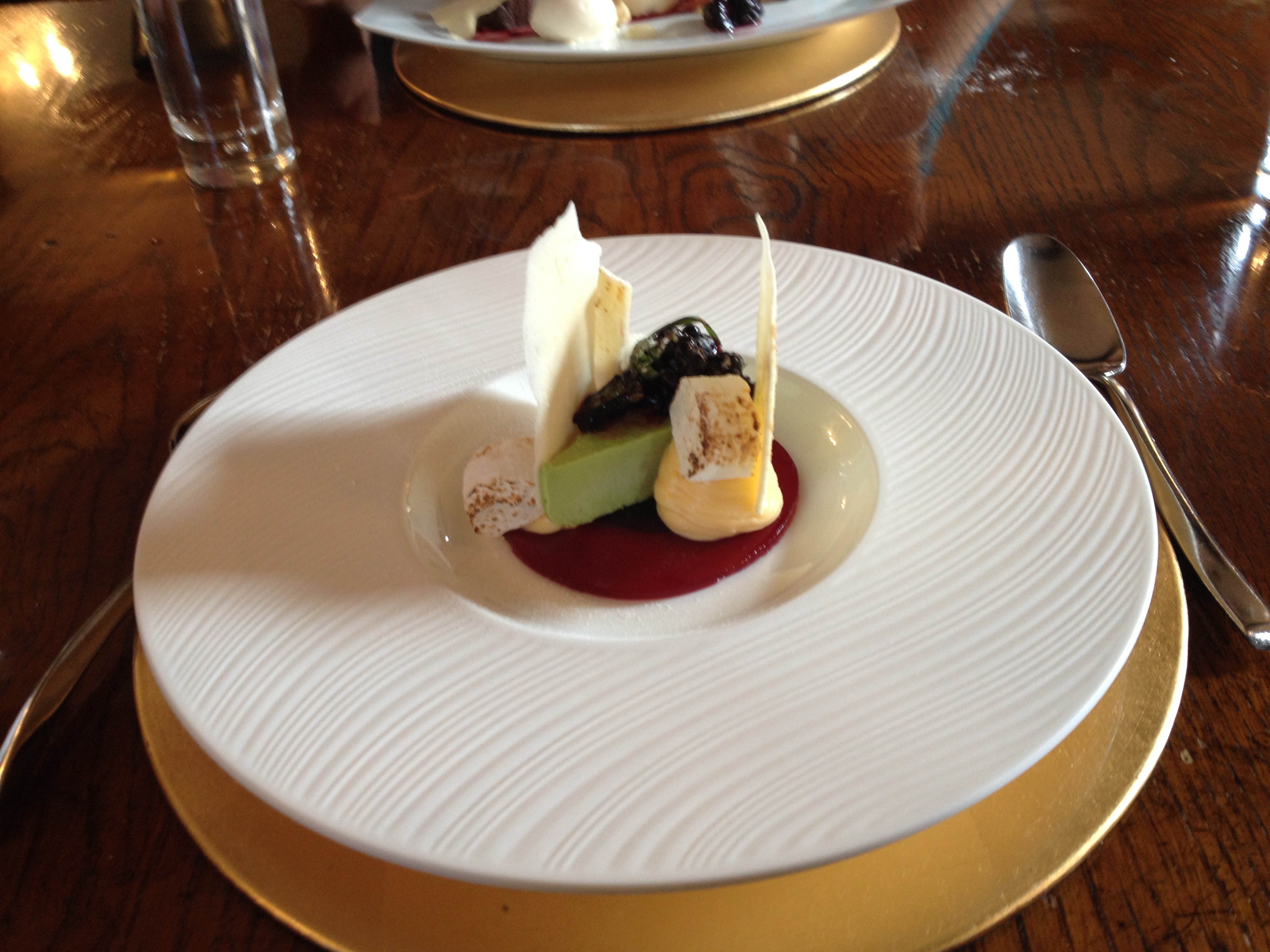 Sitting enjoying a coffee and feeling very full (a definite must for any Sunday lunch!) I felt that there was good value for money in the meal we had enjoyed and that we had seen some excellent cooking.
Yes, there was a slight lack of drink choice and some dishes that did not reach perfection in my opinion (but of course that is all very subjective anyway) but the overall quality of food, service, location and flavours certainly puts the Yorke Arms in my top five dining experiences to date.
I would love to go back there to enjoy the tasting menu and maybe even a night to sleep off the experience!