Whilst I am an avid foodie who loves to cook, there are times when you need a touch of inspiration or at least a taste of brilliance to really help you to continue your food journey. During my trip to South Africa and in particular Cape Town last year I was able to enjoy a meal at what can only be described as the best kitchen (pun intended!) around.
The Test Kitchen (TTK as it likes to be known) is located in an area of Cape Town called Woodstock, which is an area much like Clarence Dock in Leeds in the sense that it is going through regeneration and they are attempting to do so (much more successfully I might add…) through the use of trendy restaurants and a variety of other more uptown shops. That said, the journey to get there was an absolute nightmare, with the sat nav failing to help us out as the exact location is hidden away in a protected car park with a sign that we somehow managed to miss about three times. This didn't go down too well with Charlotte as we were already late for our 3 month pre booked reservation!!!
Having finally got to the restaurant we were amazed by the relaxed feel that such a high quality establishment was able to achieve whilst also maintaining a demure environment that looked like it was filled by people who may have eaten in fine places before but weren't finding themselves let down at one of the top 50 restaurants in the world…
After being taken to our cosy spot where we were able to observe the open kitchen in full swing, we then ordered a bottle of cap classic from the very same Colmant vineyard we had been to just a few days earlier. We then had the tough task of working out what on earth to do with the amazing menus put in front of us!
As any readers who have been to excellent establishments will know, the waiters will be attentive and chat with you to seek out preferences and allergies in a discreet but enlightening way so you can navigate your way through complex menus a bit more easily. TTK not only upheld this standard but actually went beyond it by allowing us to try their luxury 'Gourmand' menu (a ten course tasting menu in plain English!) with one rather fantastic change – allowing us to swap an orange based dessert for a chocolate selection after Charlotte noted that she's not a huge fan of orange (to put it mildly!)
With that sorted, the only thing to do was to sit back and enjoy the pickled fish with hanout honeycomb followed by the finest grilled scallop I have ever had. With that done with, the New York Cheesecake (not that you could say that it was really a cheesecake given the brilliance of the deconstruction) followed and was being devoured by us when we noticed a member of staff had accidentally kicked over our 3/4 finished bottle of cap classic. Most of the time you would expect a sorry at best or maybe a quiet cover up but not at TTK, where not only was a sorry immediately offered but so was a fresh free bottle of cap classic without question and without us even mentioning that we had noticed the bottle being knocked over. Amazing service!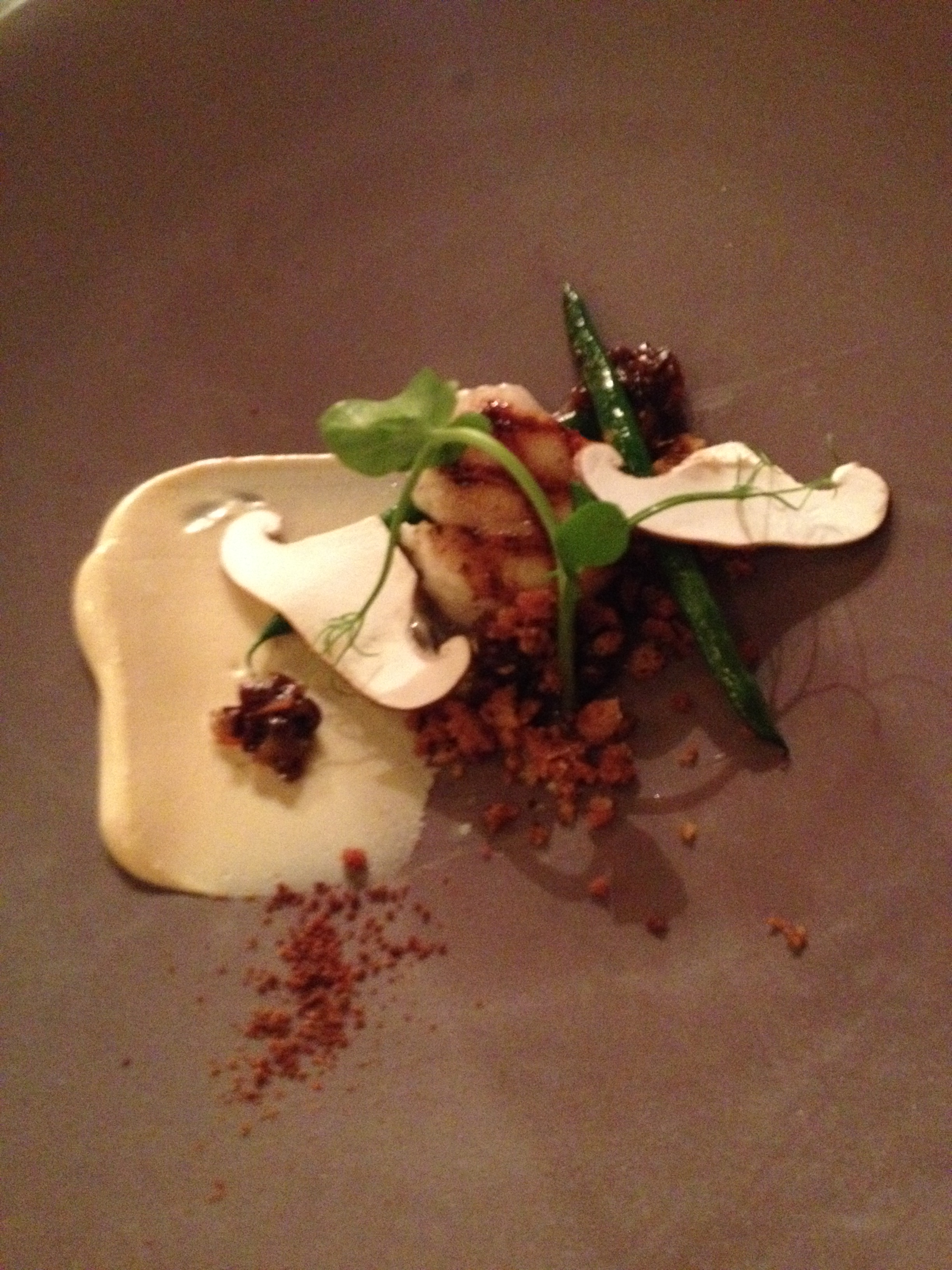 Continuing the menu, we had foie gras. The politics of this being a little complicated, I will simply say that the taste was good but I have eaten nicer flavours. We then moved on to an amazing pork dish with blue cheese that even had the crispy sensation of crackling to boot!
The highlights then followed with Mozambique langoustine (the picture tells a thousand words!) then slow and fast duck that even made liver taste excellent and finally an artichoke parfait that, combined with macadamia nuts, made you really question why we sometimes don't push boundaries with different foods in different combinations more often.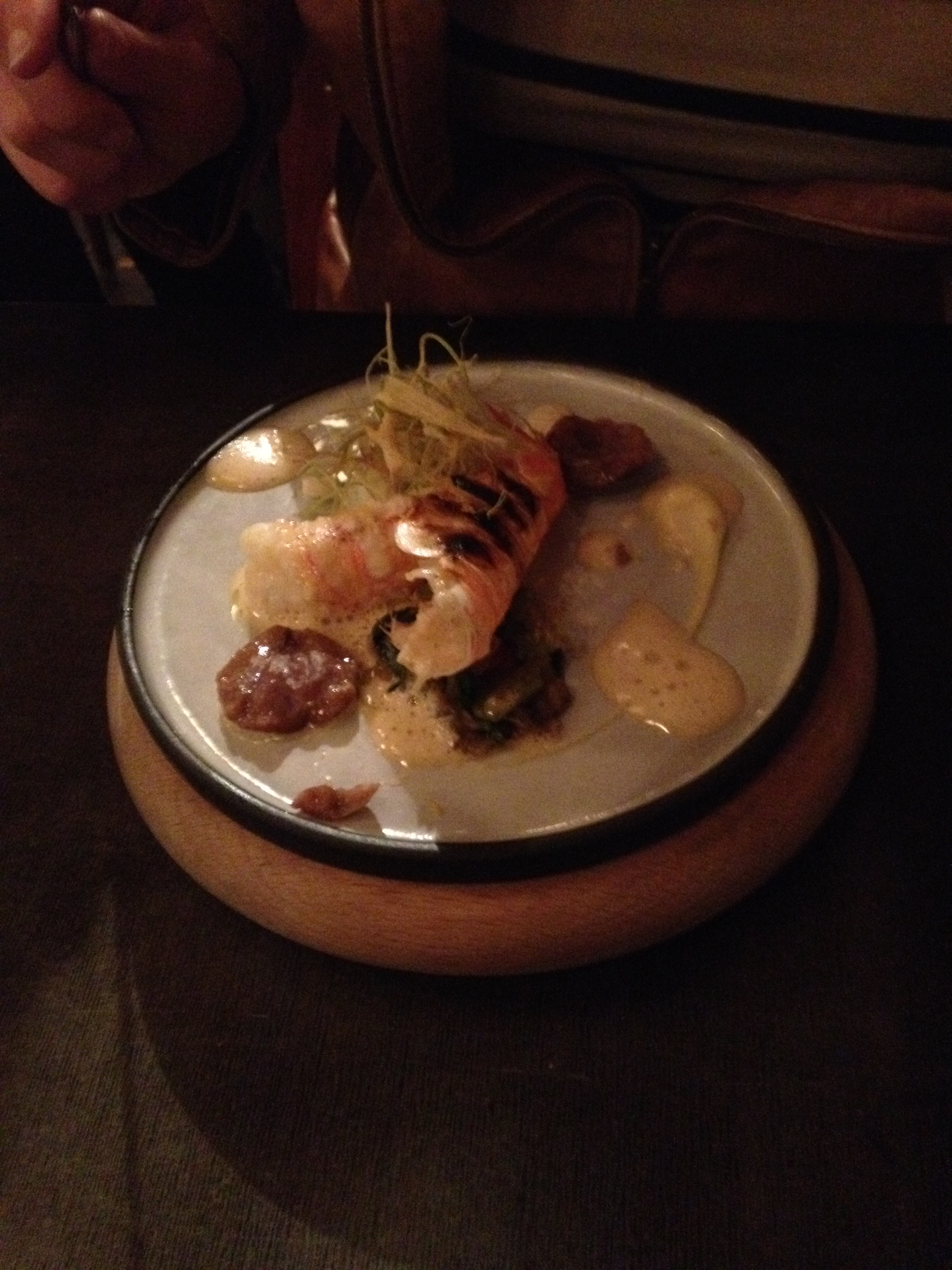 To end the evening (and my what an evening it had been) we were presented with the most amazing chocolate collection I have ever seen, with the chocolate in parfait form, with gold leaf, and tempered into fantastic shapes and flavours. Despite many challenges from home and in restaurants it was simply the best dessert I have ever eaten.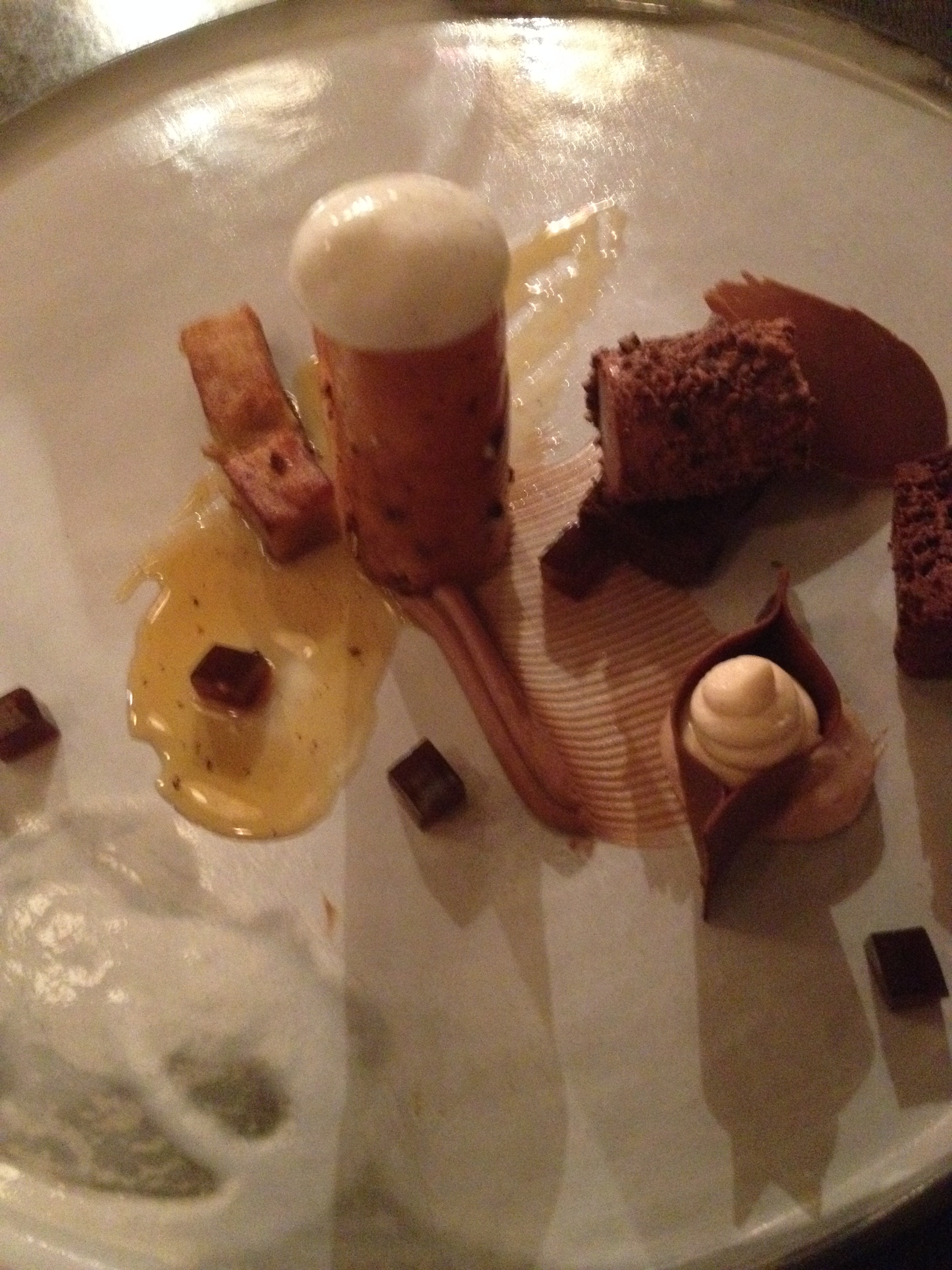 Simply put – it's top 50 in the world for a reason…