The Stellar Electric Family wok has been brought to market by the clever bods at Stellar, who create a wide range of family-friendly, intuitive products for the busy home cook. The wok is highly efficient, and has been introduced specifically for those without a dedicated wok burner on their hob.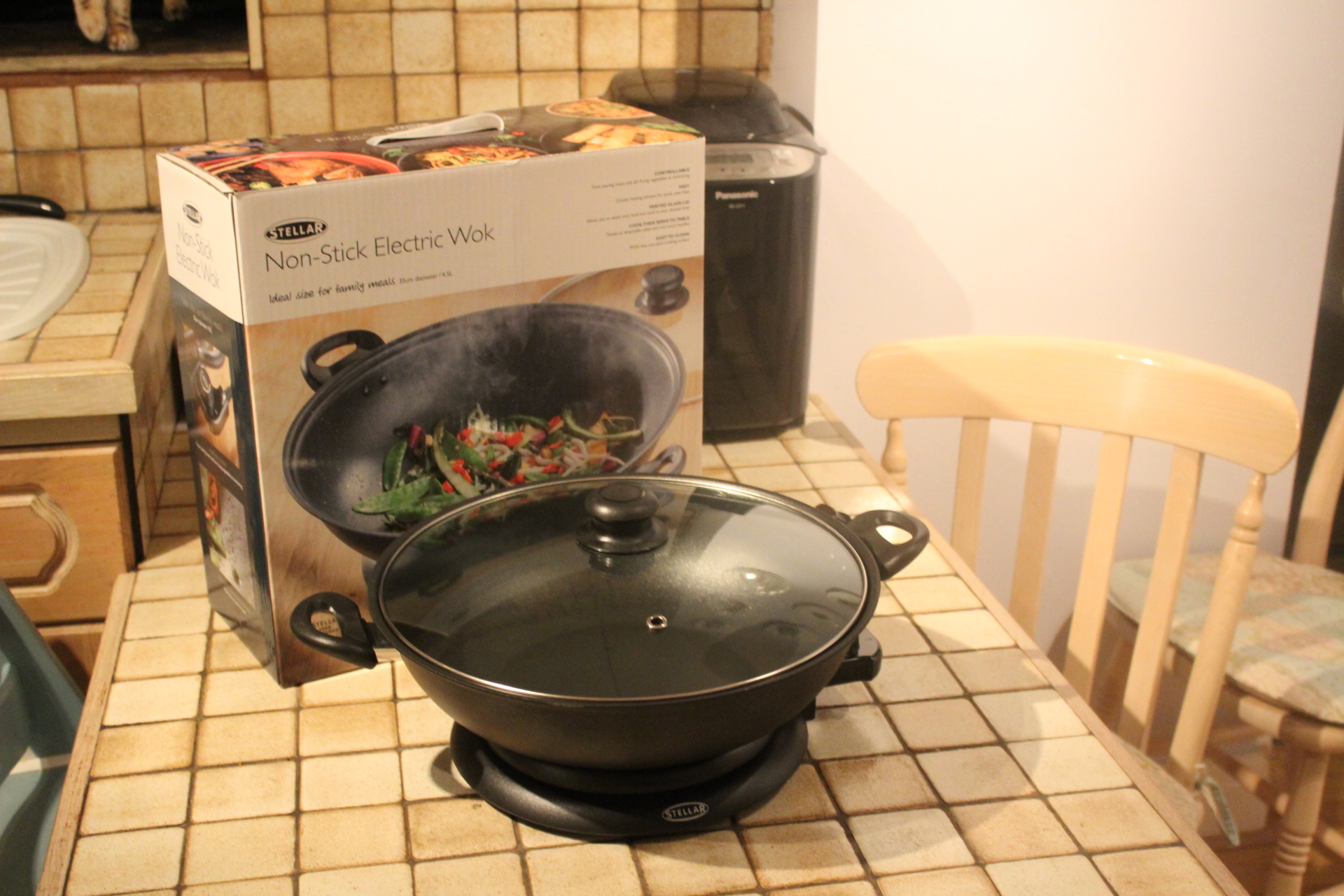 The use of electric bases with woks sometimes leads to the fear that heat cannot be easily controlled. However, if you're looking for an option that can sustain high heat whilst also allowing the surface of the wok to be cooled down if and when necessary, this really is the wok for you.
There are variable heat temperatures from level 1 to level 5. As a rough guide, Level 5 is akin to 190 degrees, which is as hot as you're likely to need your wok to be for your average stir fry at home!
The cool down function means, though, that you can use this wok for oriental cooking aside from just your standard rice and noodle dishes. You can also sear and then simmer meats and vegetables, all by controlling the heat quickly and seamlessly. This makes the wok a far better option for sauce-based oriental dishes than hob-based dishes.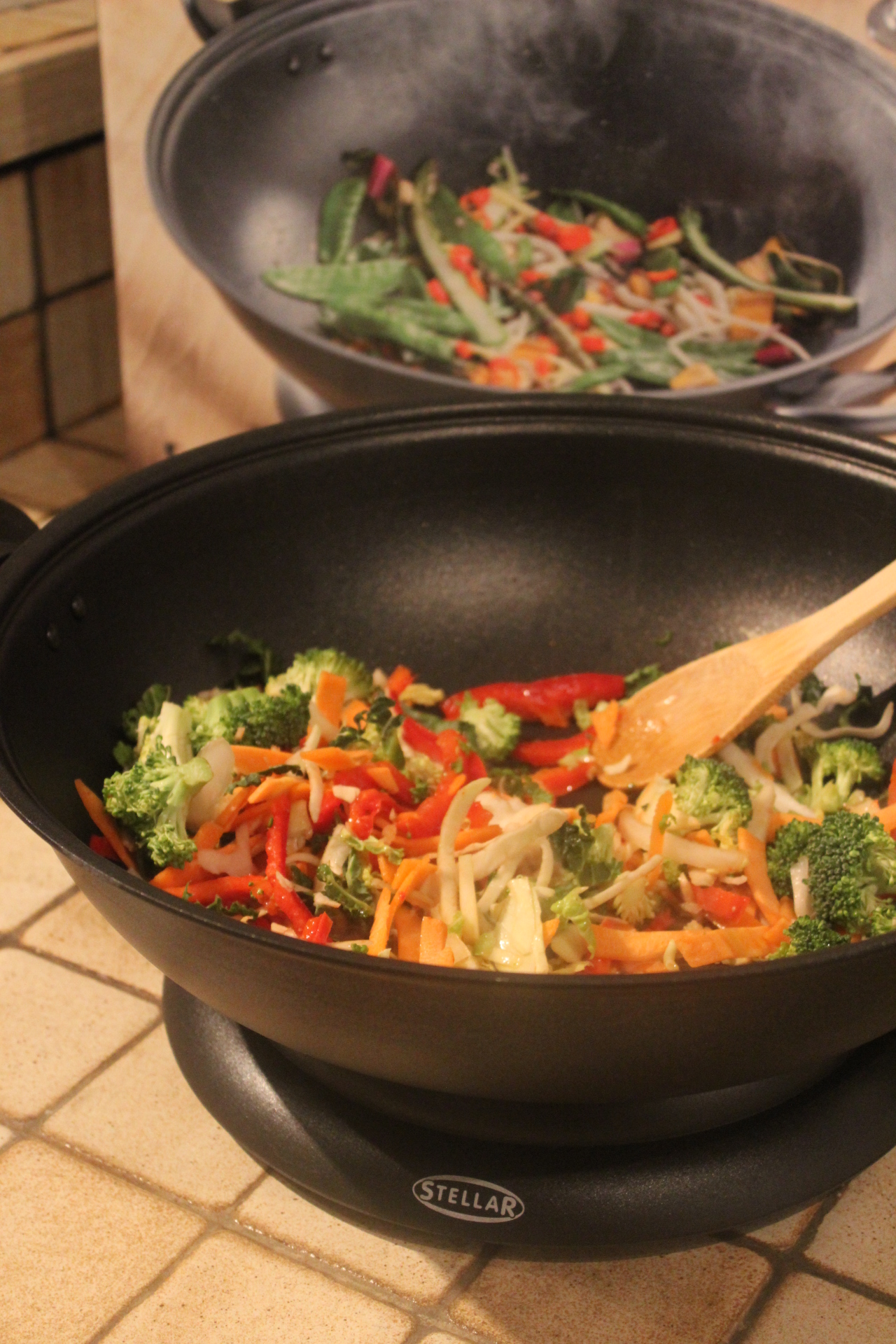 With its generous 35cm diameter, you can create dishes to feed the whole family, plus guests, and have some leftover for lunch the next day (as was the case when we cooked our first meal in our electric wok!). The surface is also designed not to stick to food, and is really quick and easy to clean.
All in all, if you're looking for a more versatile option than your standard wok, why not try going electric this Chinese new year?