Having had the great pleasure of previously visiting Sicily, a place that really should be on your must-visit list if you're into travel, we've seen first-hand how, even in traditional Sicilian towns and villages like the one we stayed in, Italians visiting from the mainland are desperate to get their hands on authentic Sicilian olive oil. That's how good it is.
Giuliano's organic olive oil brings a taste of Sicily to your table in the UK. With Yorkshire rapeseed oil great for cooking, especially for roasting, olive oil in our house is now used for shallow frying and dressing salads and other fresh dishes.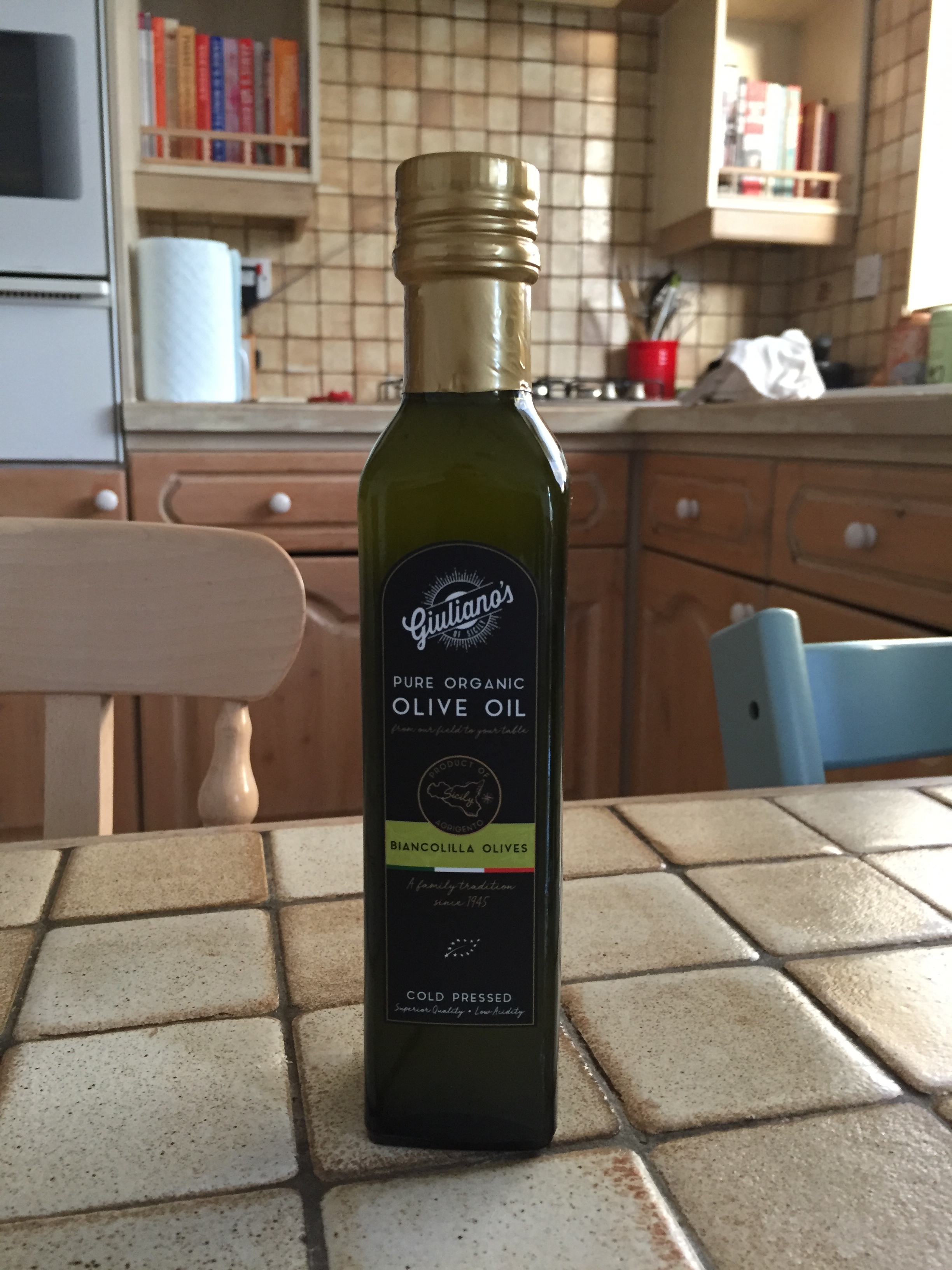 When we use olive oil, it's largely to allow the oil to shine through in flavour. Giuliano's olive oil is organic, and cold pressed, which gives you confidence in the final product you taste.
Price-wise, it comes in at a rather good £5 per bottle, which is decent value for an olive oil with such flavour and silky smooth texture. We have plans for a spaghetti vongole this weekend and will be placing this bottle of olive oil firmly at the centre of our recipe!