When it comes to finding food that has a great tradition of being a staple, easy to enjoy, cheap option, you'll struggle to find something more iconic than the humble burger. In recent years, the burger has gone from being a simple dish with a pretty standard way of being served (cheeseburger or plain) to something of a gourmet meal loaded with toppings and treats. Perhaps the most successful brand riding on the wave of this change has been Byron, who are a nationwide chain that has earned the love of the foodie world due to its take on the burger.
We won't budge from our view that a burger needs to be cooked the whole way through, but we will agree that Byron cook up a pretty amazing burger and do so in an atmosphere that is family-friendly.
When we were recently invited to the Leeds branch to try out the new Christmas menu at Byron, which takes the theme of cheese and then calls it Cheesemas, we were excited to say the least! We are huge cheese fans and also love a good burger and this was going to be our first trip to the chain.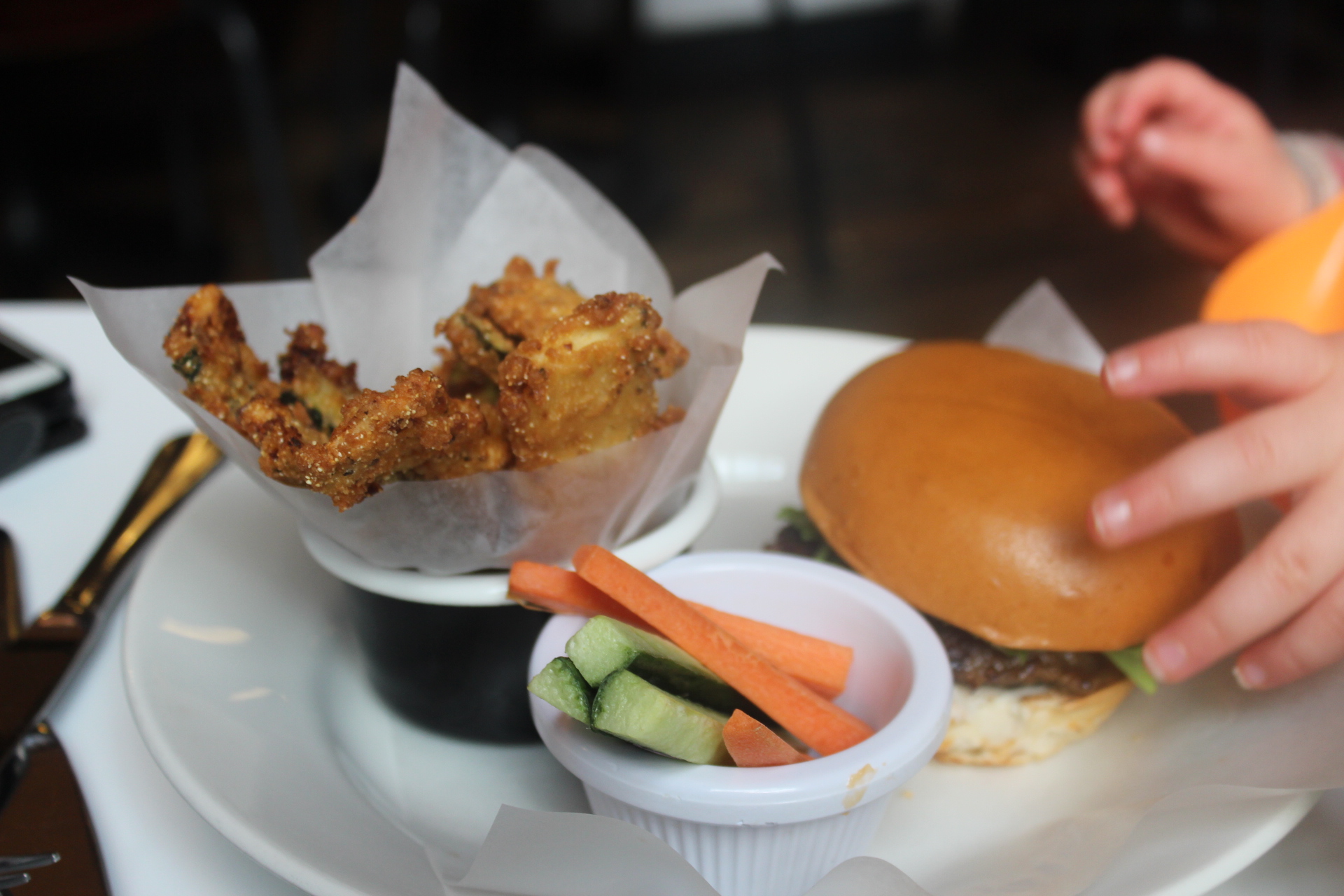 Arriving at the restaurant, we were impressed by the fact that they were perfectly polite despite our lateness (attempting to park in Trinity car park during present-buying prime time isn't a good move!). The staff were very good about making sure that our little ones were occupied as well.
Of course, the key element was always going to be the food and we went for a chilli burger as well as the seasonal special The Fromagemas, plus some kids' burgers. While the chilli burger was a delight (though it could have packed a touch more punch) the Fromaemas truly was a homage to fromage and encapsulated everything that is awesome about cheese, including the totally unnecessary but still amazing jug of cheese sauce to accompany the burger and to go with the sweet potato fries we ordered!
We already had dessert in mind so held back slightly but were certainly tempted by a few of the sides, with the Holy Cheeseballs offering another unhealthy dose of gooeyness and delight for anyone who truly wants even more cheese with their burger!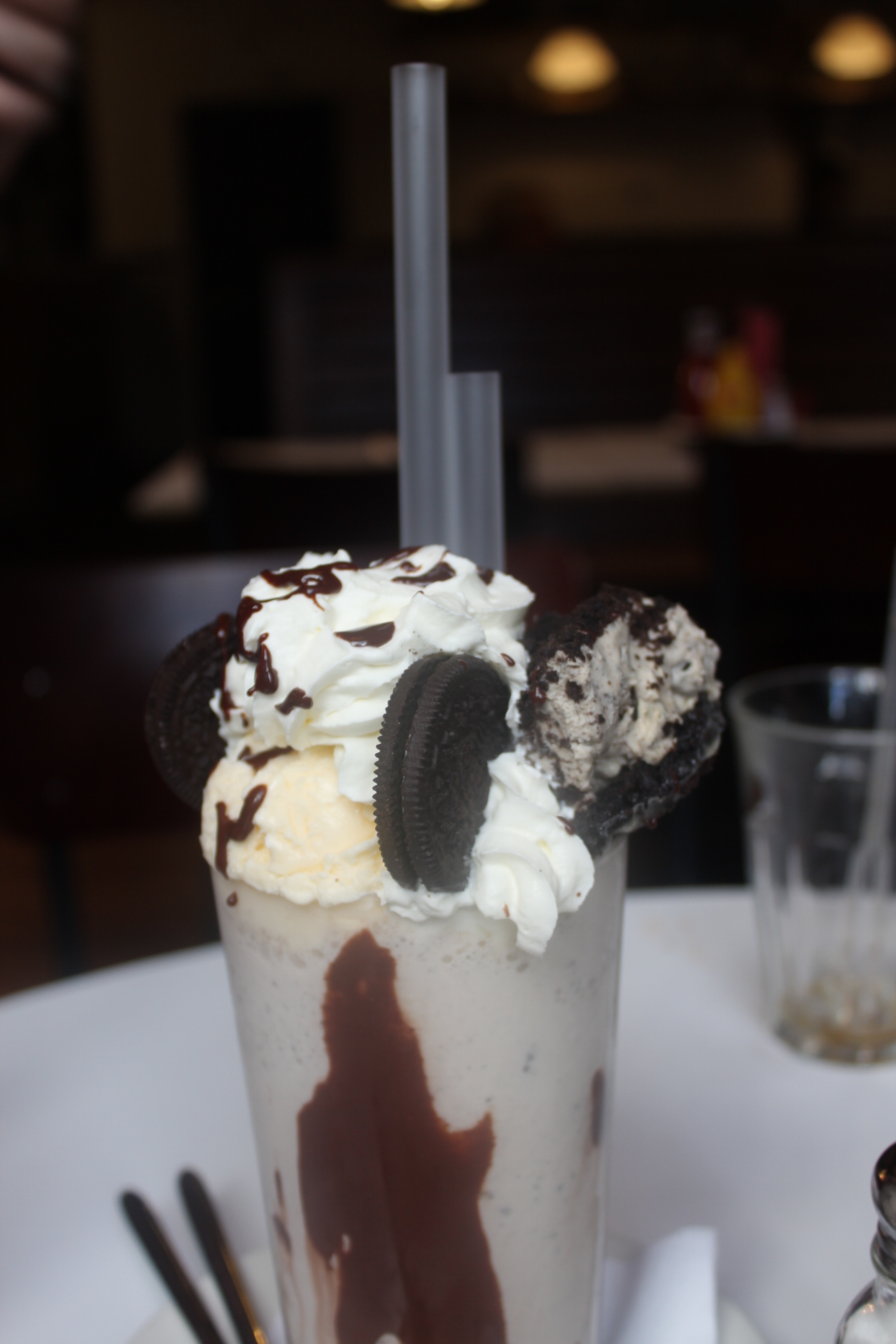 For pudding we opted to share the Oreo Cheesecake Freakshake as we were informed (correctly!) by the waitress that we would be taking on a beast that was unlikely to be conquered by one person alone! The shake was indeed an impressive specimen and couldn't be faulted for its size. However, the notion of a freakshake has to be that it isn't just huge in size but over the top in toppings as well and despite containing a chunk of cheesecake, this didn't seem to the case here.
Overall, if you like burgers, want something that is a step up compared to other brands, and want to enjoy your meal with little ones, then Byron is certainly a top location – especially if you are a cheese lover!