Looking at the options available in Leeds, those who love to eat and love to cook are pretty spoiled for choice. There are cocktail making classes, bread making lessons, and even the option to make your own chocolate. If you like food, Leeds is a great place to live! Now, Leeds has another excellent experience to boast about, with the Leeds Cookery School (just off the A64 towards York).
Operating as part of the Zest-Health for Life charity group, the Leeds Cookery School is looking to put all of its profts back into its charity aims, which means that unlike some of the cooking schools out there (e.g. Bettys), you aren't paying an inflated price to boost the profits of a big company.
We had the chance to go down and try out some pasta making at the school as part of an exclusive evening that gave us a taste of how the classes are run.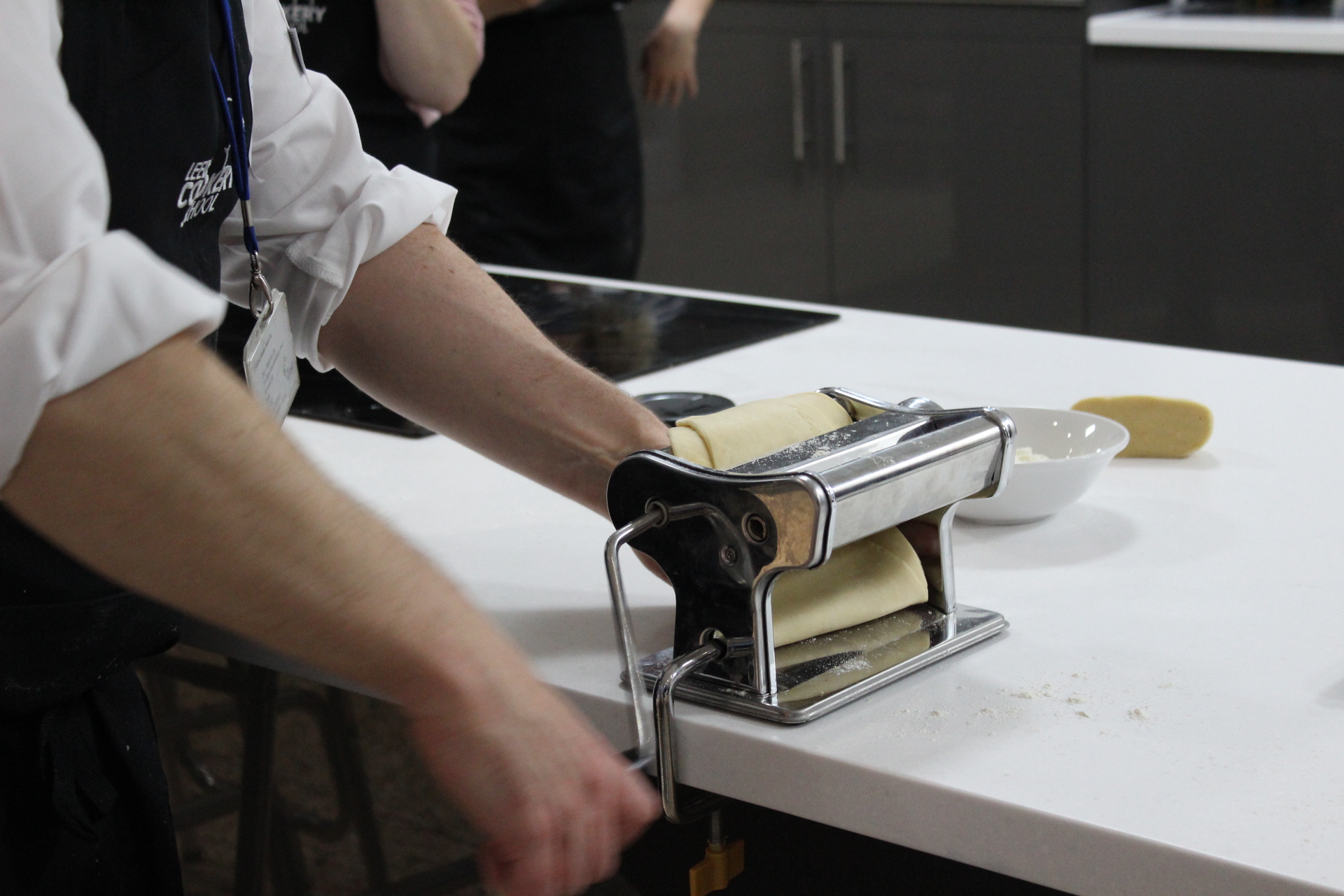 Far too often, you can find that a cooking class has nowhere near enough cooking and instead you can spend most of the time during the lesson watching someone else cook. Although you are meant to learn through osmosis, that isn't always that fun and doesn't really help you to improve your ability to cook tasty meals from scratch. At the Leeds Cookery School, not only did we get the chance to make our pasta from scratch and then cook it, but we alsomade the sauce from scratch as well.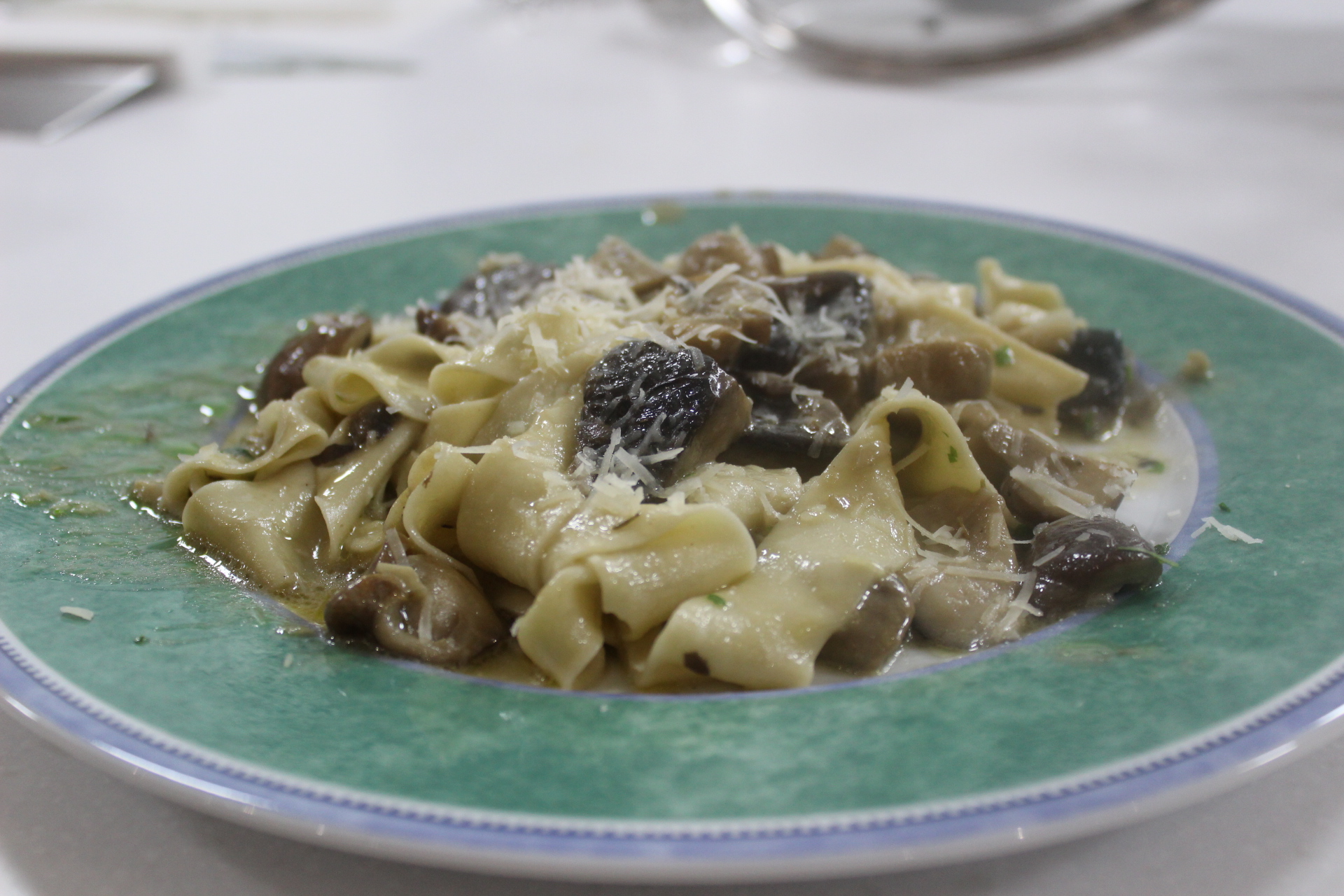 With decent equipment, instructors who are keen to talk to and help you, and a lovely building in which to cook in (the old fire station retains its charm and history with how it has been converted), this is an excellent cooking school for cooks of all skill levels.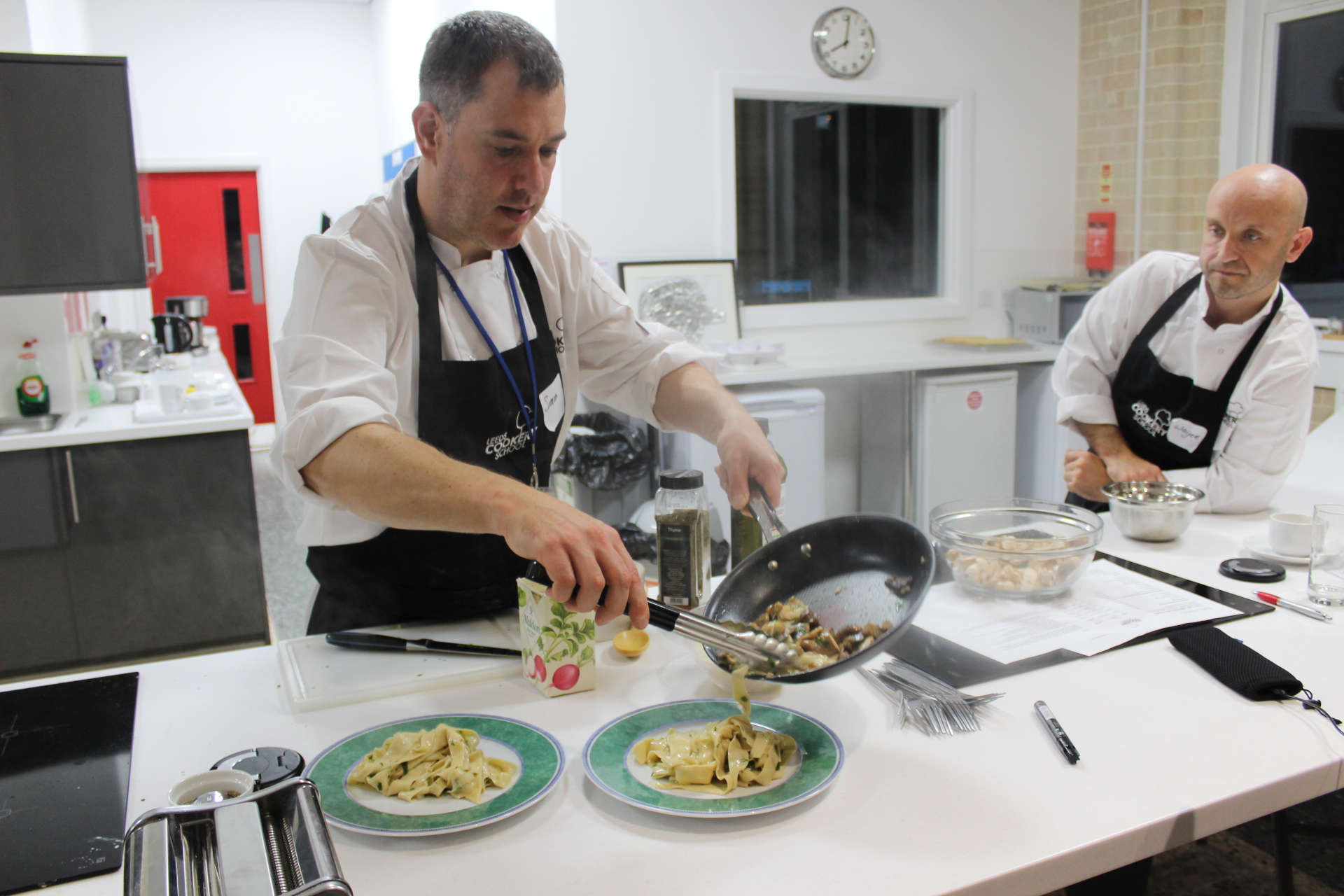 The range of courses is huge; they include making sweet pastry, fish pies, and even teaching how to use a whole chicken. Our experience of making tagliatelli with a mushroom sauce is something that we would love to do again and we would fully recommend the chance to try out the Leeds Cookery School if you are keen on learning some new skills in the kitchen!