We've been going to Edinburgh for long weekends for many years now, and we've done an awful lot of the main tourist attractions. We hadn't though, until this summer, been to Deep Sea World, Scotland's National Aquarium. The aquarium is located in the pretty little town of North Queensferry, and is an easy drive, train, or bus journey from the centre of Edinburgh.
Here are three of our highlights from our visit, that should tempt you to visit next time you're in Edinburgh:
1. The seals: Our little girl found the seals, who have their own little space just outside the main aquarium, hilarious. I think she thought we had set the whole thing up for her enjoyment, and that the seals were bobbing their heads out of the water and ducking and diving just for her amusement! She may not have been right exactly on that point, but needless to say she was fascinated for a long while just staring at them.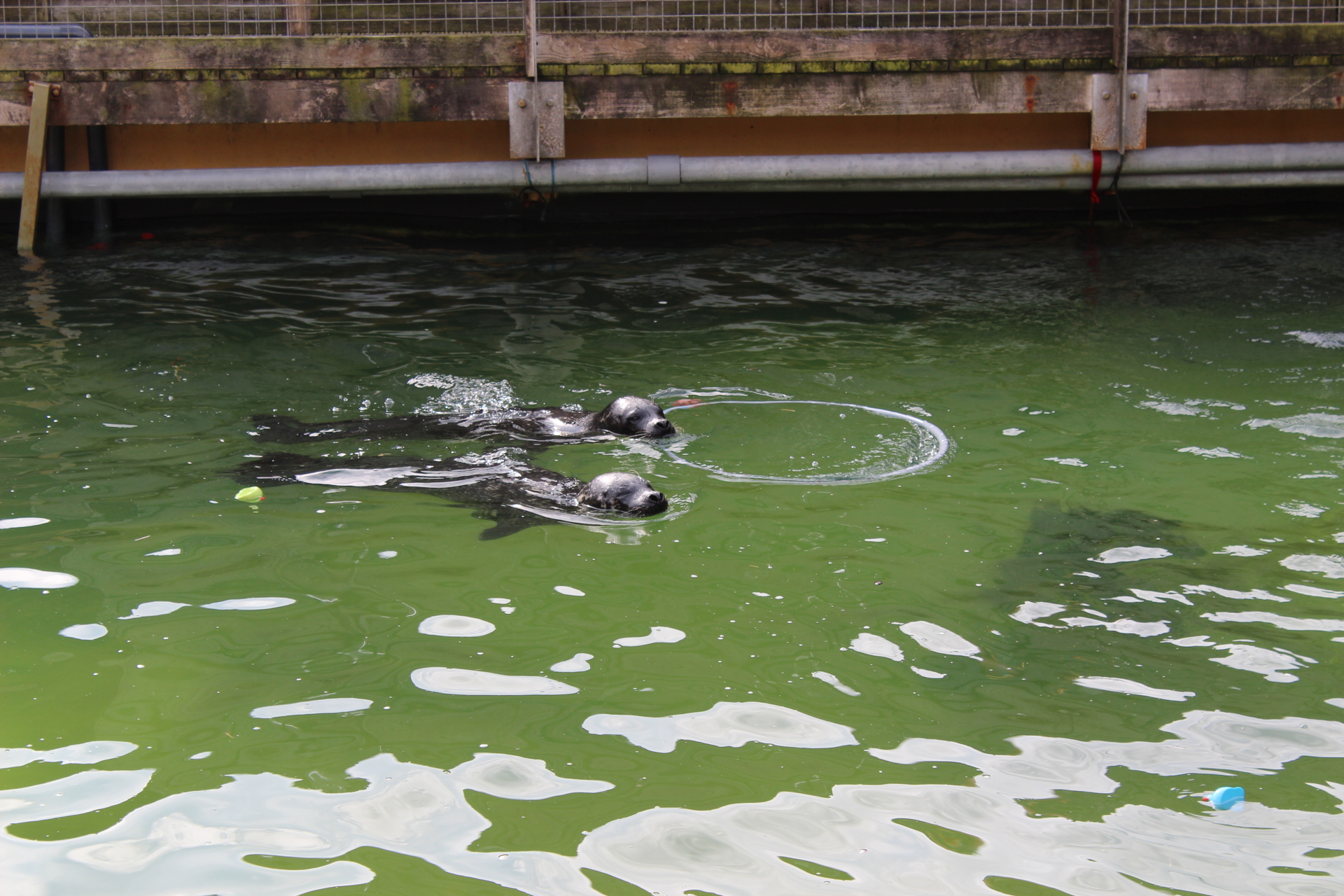 2. The Underwater Safari: The Underwater Safari is the longest underwater tunnel in the UK, so you can stand still and gaze in wonder as you get up close and personal with one of the biggest collections of sharks in Europe. The rays and sharks are the highlight here, and it's worth going around the display at least twice to take everything in.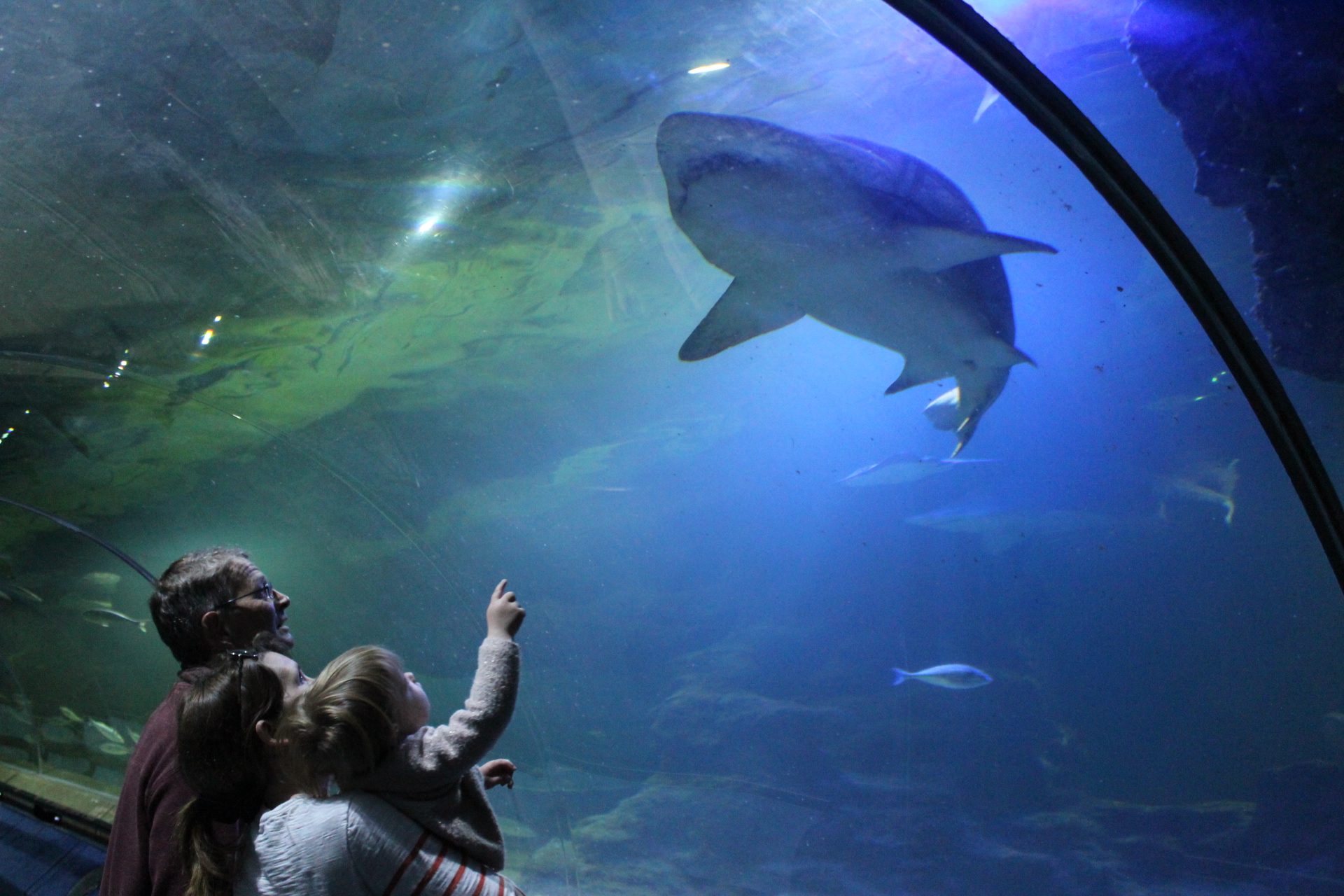 3. Education: Education is big at the aquarium. The aquarium hasn't just been designed for fun and laughing at seals; it's been built for educating the general public as well. We attended a talk about piranhas, which was enlightening (piranhas aren't anywhere near as scary as you might have been told!), and the displays dotted around the place are really fascinating as well.
A trip to the aquarium will set you back around £15 if you're an adult, or just over £10 if you're a little one. It isn't hard to spend a whole morning, or a whole afternoon here, which more than justifies that ticket price, especially since it provides an excellent excuse to venture into the beautiful surroundings of Queensferry!