Us north Leeds folk are spoiled for choice when it comes to great restaurants. It therefore takes something special to tempt us to the other side of the city. Rothwell boasts a restaurant that has attempted to do precisely that: Dill and Bay.
Dill and Bay offers a relaxed dining experience that places a focus on Yorkshire ingredients, cooked well. The owner makes it clear that he has pride in the quality of the cooking and the service that is provided by the (young but friendly) waiting staff.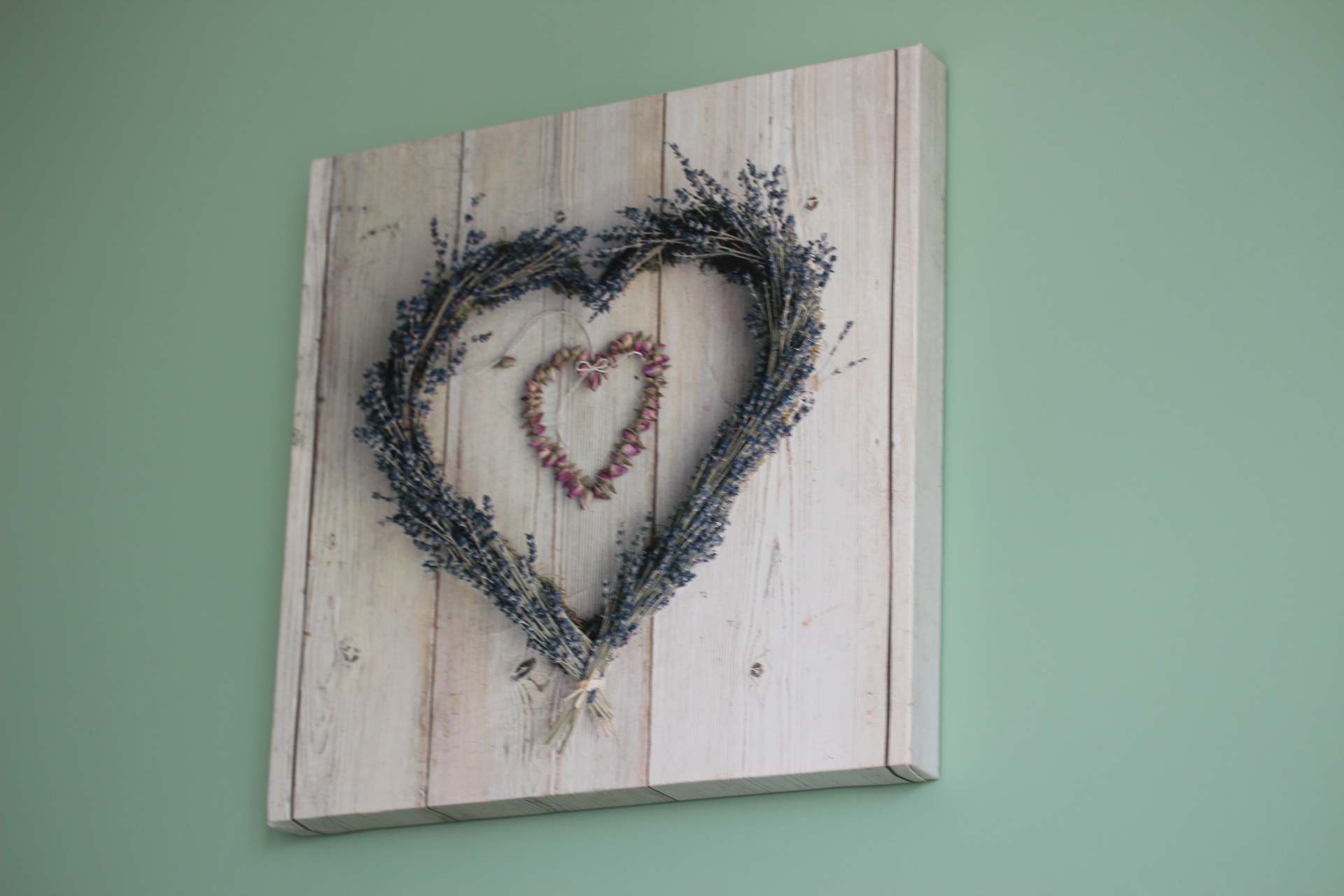 The atmosphere is relaxed, and refined without being at all stuffy. You could happily settle in here for the evening with a group of friends, or as a couple on a date. We went with our little girl and didn't feel out of place. There's a snug where you can enjoy a drink as you peruse the menu, which adds to the homely feel of the place.
As for the food, the emphasis may be on strong cooking, but there's an element of experimental cooking about Dill and Bay's approach, which is commendable. We skipped straight to the main course despite some of the starters sounding really tempting and ordered Maple Barbecue Pork and Guinea Fowl Kiev. The pork dish was really good, sticky pulled shoulder that managed not to be overly sweet, glazed loin and baby back rib. The portion size was good, and for meat-lovers, this is a winner of a dish.
The guinea fowl dish was experimental, in a good way, and the meat really well cooked. The absence of garlic butter in the kiev element was a little puzzling, but it didn't detract from what was a solid dish cooked very well. The crumb on the guinea fowl was crisp and charred in all the right places.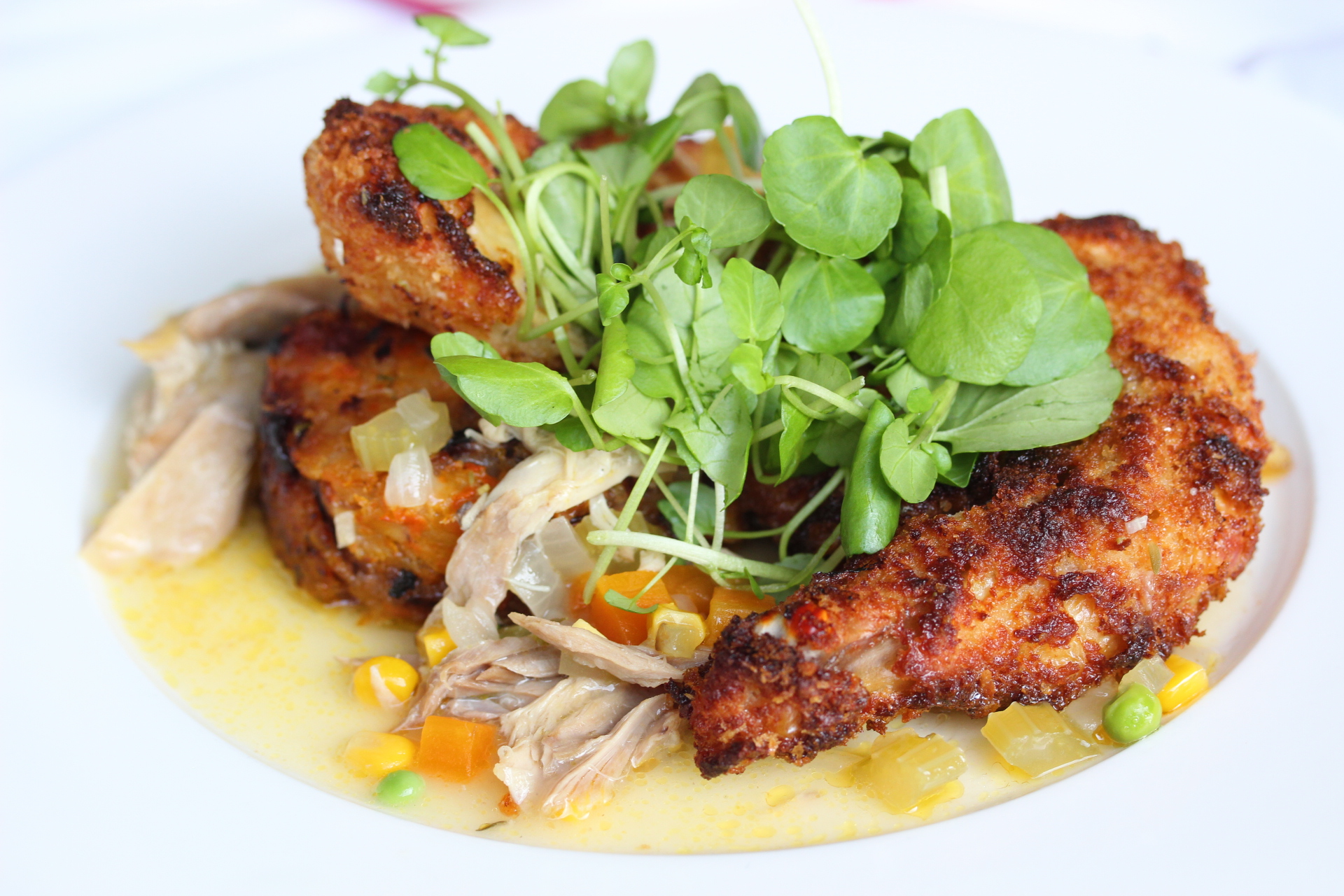 The puddings were another highlight. The Chocolate One, an intrugingly named dish, was basically a deconstructed cookie dough cheesecake, and was as delicious as that description hints! The chunks of cookie dough were the highlight, and we'd really recommend this dessert if you have a sweet tooth.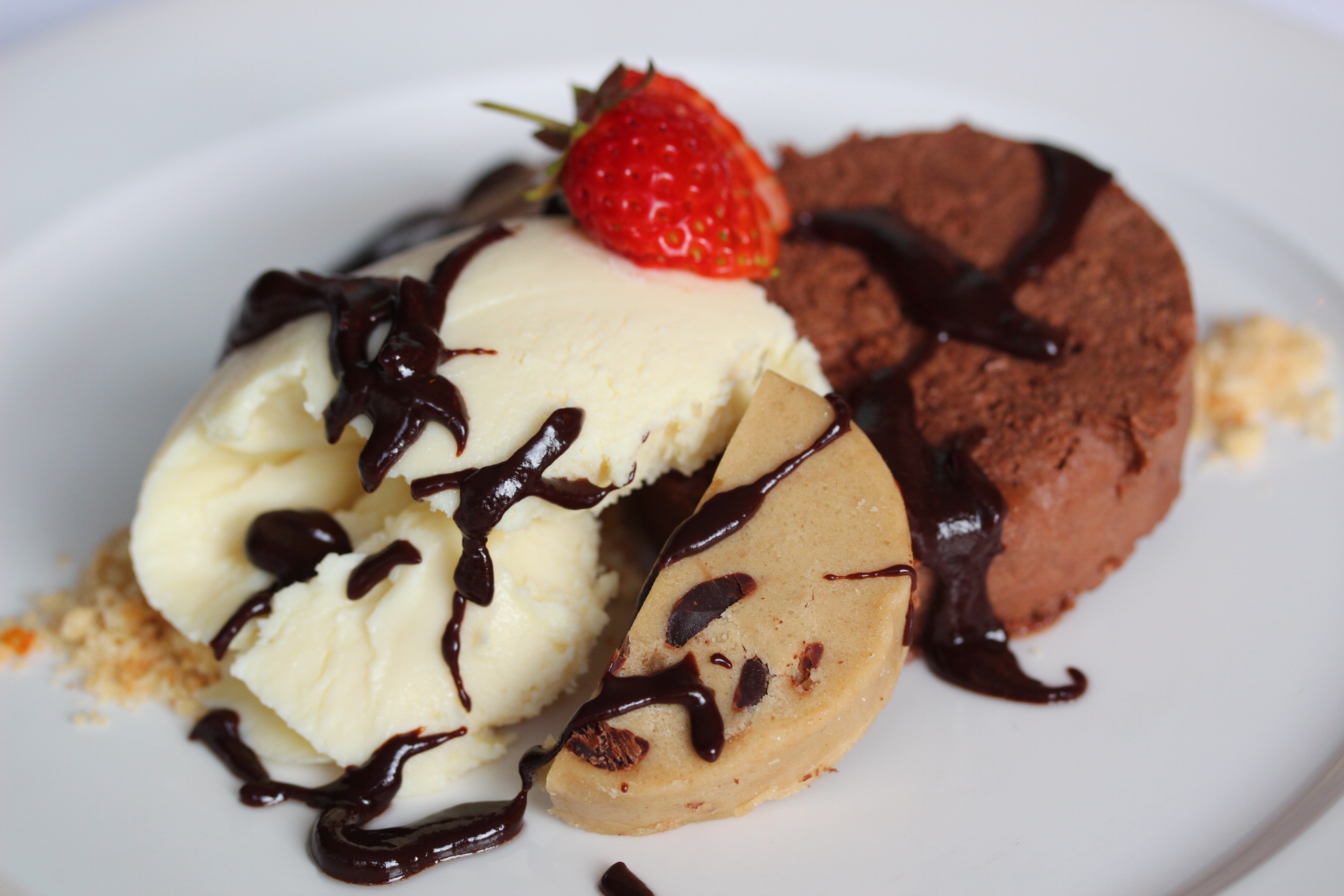 The Strawberry Fields of Honeycomb worked really well combining different flavours together. The real chunks of honeycomb complemented the fresh and dried strawberries, and the texture of the parfait was refreshing enough to cut through the sweetness.
All in all, Dill and Bay offers something a little different in an area not overrun with stand-out dining options. It deserves attention for what it's trying to do: honest cooking with a twist. It's now also opening for breakfast to give you longer to sample the foodie goodies.
Why not make the trip down to Rothwell to check out something a little different on the foodie scene in Leeds this summer? You might just be surprised by what you find.