We were offered the chance to try out three different knives from Stellar's Samurai knife collection. Given our recent trip to Japan and our love of Japanese food, this seemed like a perfect collaboration. We decided the best way to try the knives out would be to make some sushi. Our little one loves sushi at the moment, so we were keen to see how the knives would help with cutting and prepping some sushi as a family-friendly activity.
If you're thinking of doing this yourself, you will need the following:
sushi rice
mirin
sushi rolling mat
nori (dried seaweed)
whatever filling you want in your sushi
knives (very sharp!)
Our little girl helped us measure out our water and we waited whilst the rice cooked for about 20 minutes. We then added the mirin into the rice and allowed it to cool. If you're doing this without kids, you'll need a water dipping bowl and no distractions so you can measure your rice perfectly on the nori. However, if you are doing this with an impatient toddler, you can do it, like we did, with warm rice and just do a little bit of trial and error!
The sushi was surprisingly easy to roll, with a thin covering of rice on the nori and the filling in the middle ready to be wrapped up. The mat is used to help you evenly squish and tighten the seaweed to make a nice sushi roll. At this point, you'll either have experienced success, or failure as it all falls apart!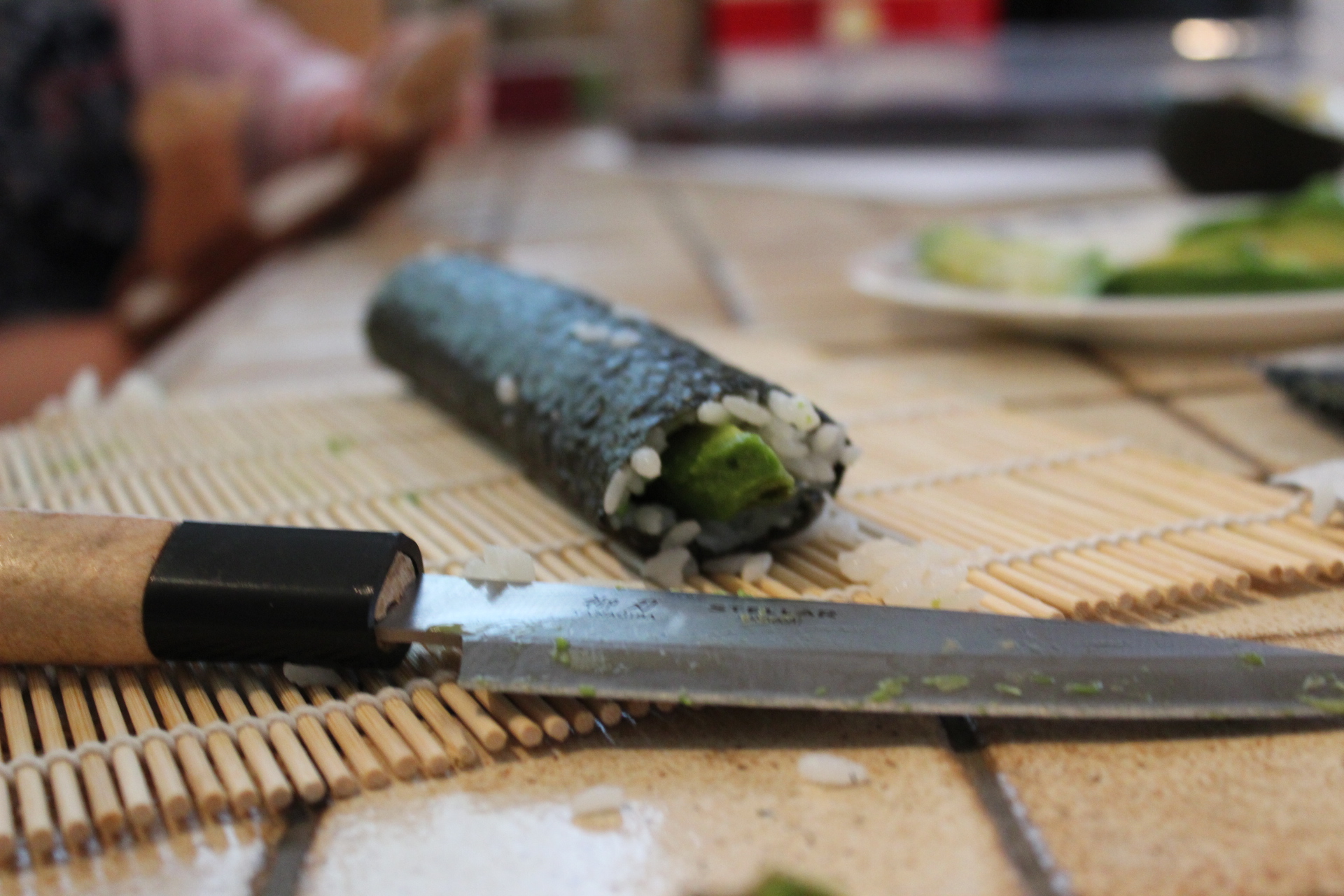 Once you've taken away the mat, your knives then come into play. This is where the test of the knives really came in. We used the Yanagiba knife to cut through the sushi and after dipping the blade in a little water, found that it produced a beautiful clean slice without getting stuck to the rice and causing it all to split. The only problem was keeping up with our little girl as she ate her way through each new avocado maki roll!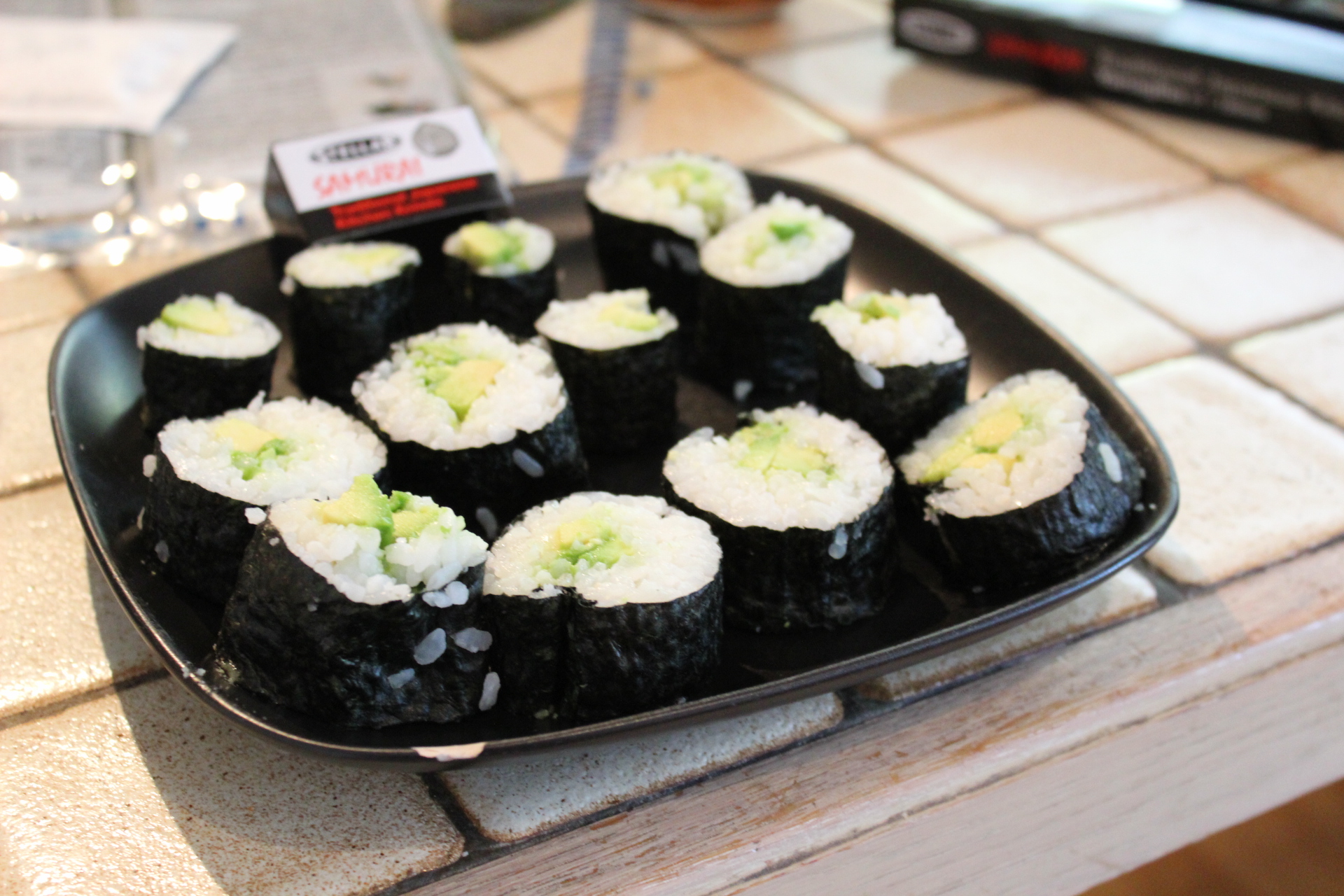 This was a lot of fun with our little girl, who took great pleasure in saying 'well done daddy' each time I cut a new roll. It proved that making good food with little ones can be a great experience, and we are looking forward to making more sushi in the future, helped by our fantastic Stellar knives.