When we were invited down to Almost Famous in Leeds to try out the limited edition Frickin' Hell Mann burger (available until the 24th August) that they are creating in partnership with Hellmann's, we couldn't say no. We had been to Almost Famous before and in truth we were left with a mixed bag of opinions. The fries had left us blown away but the burgers just hadn't done it for us. This time, though, armed with a plan to take on the chicken wings as well as the limited edition burger (and, obviously, a few more of those fab fries), we felt that we could scratch the Almost Famous itch that had been lingering since our last visit.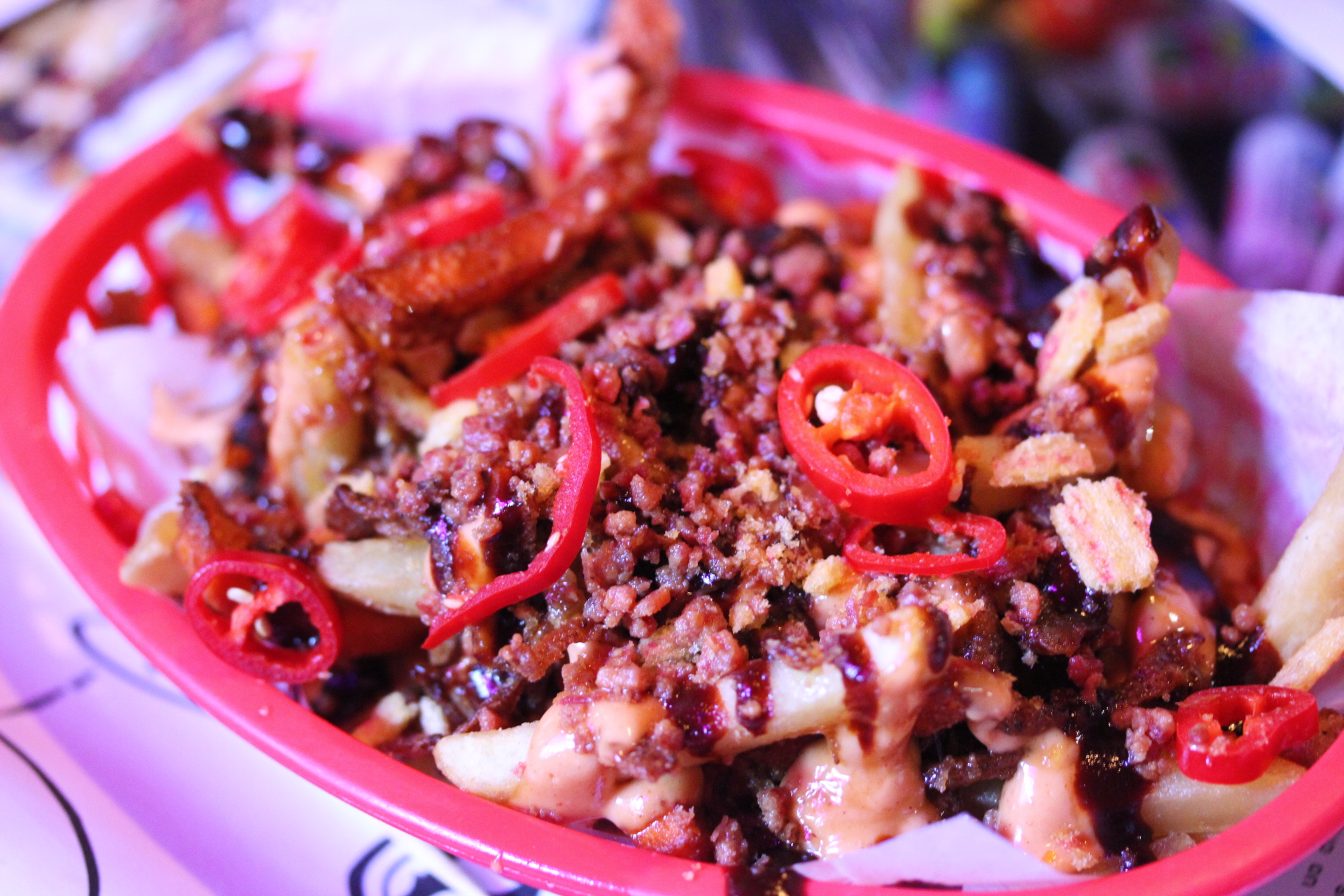 First of all, the Frickin' Hell Mann burger offers no pretence of being anything dainty or modest. This is a burger that manages to combine man 'n' cheese, pulled pork, Hellmann's American Smokey BBQ sauce, Hellmann's Real Mayonnaise and even frickles. Oh, and it's a double cheeseburger. With this in mind, the burger is not what you would call pretty but oh my it makes a statement when it arrives.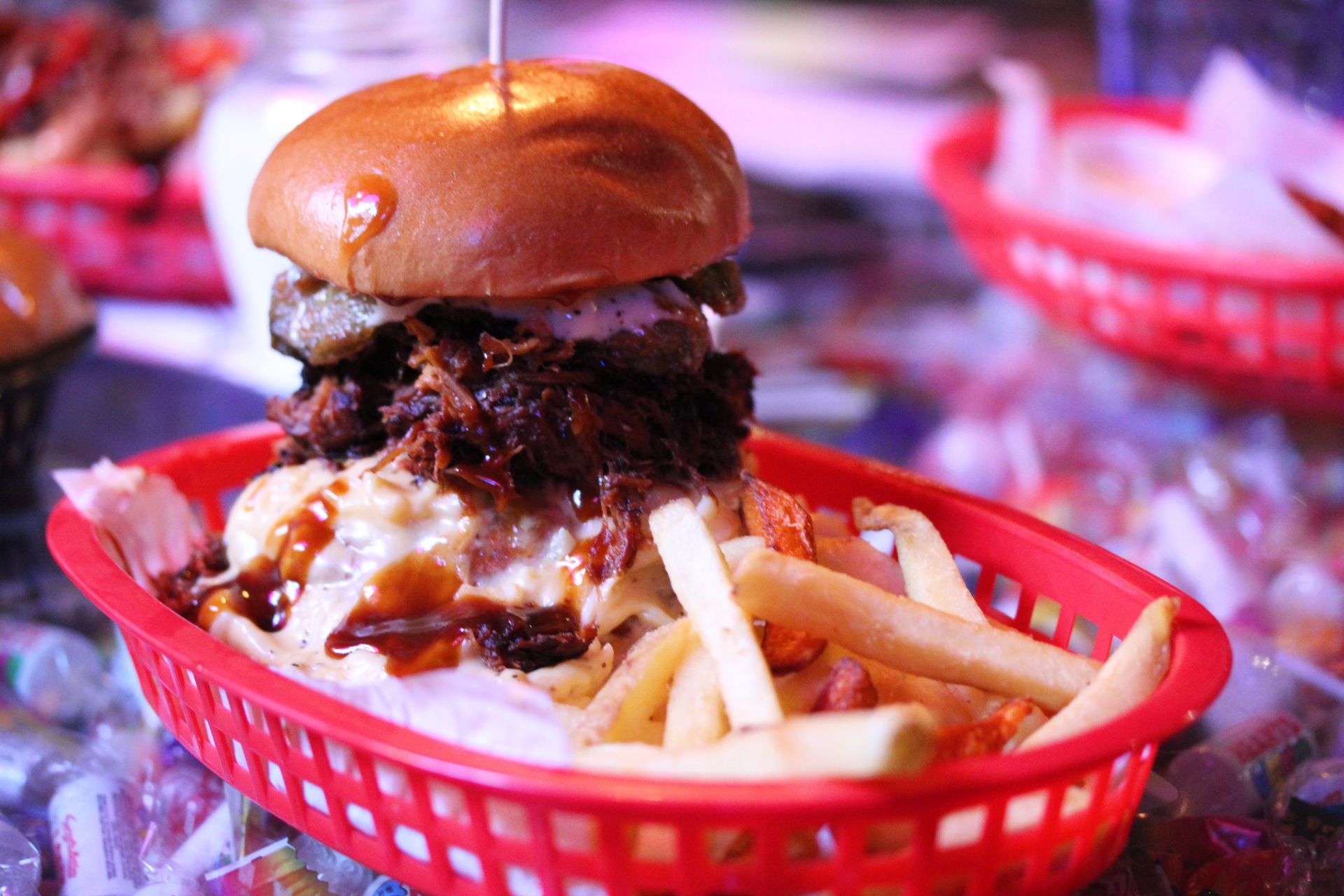 There is way too much going on when you take a bite, yet somehow it works. There is a moment when you have to consider why mac 'n' cheese isn't part of every burger. The pulled pork and hit of Hellmann's American Smokey BBQ sauce then makes you realise that this is unashamed excess. Sure, it's a little crazy but sometimes crazy works.
With regards to the fries and the wings we tried, the spicy wings actually live up to their name. More often than not, the term spicy is wrongly applied when it comes to chicken wings, and leaves you wondering why they made a fuss of the heat (especially when they warn you as you order the dish). Here, the heat is relatively potent and the only improvement we would have made would have been a better blue cheese dressing on the side. The fries hit home as they did before yet somehow with the monstrous tower of burger leaning over it, the mountain of fries seemed a little more timid than before!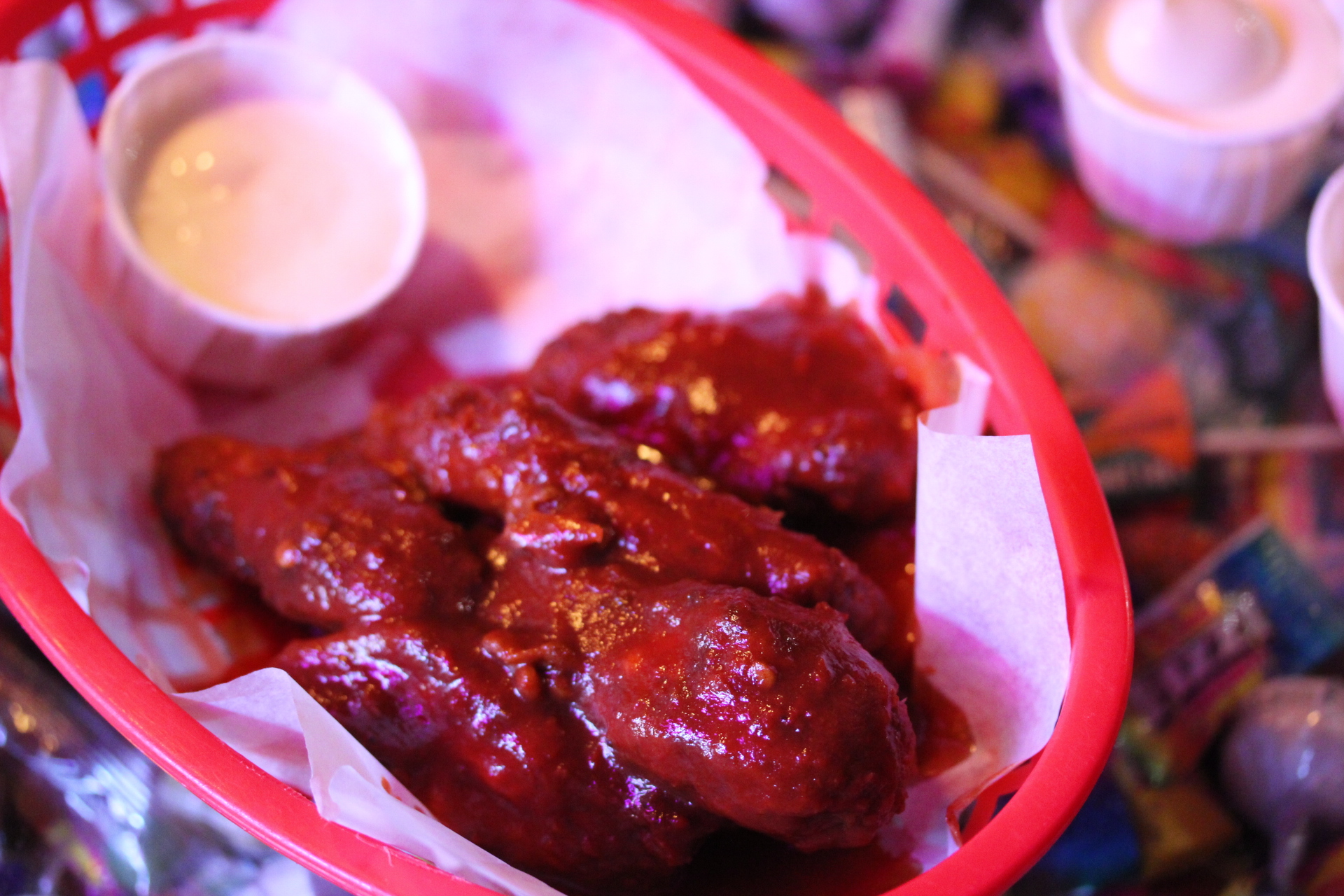 Overall, we left Almost Famous with an itch happily scratched, a respect for this special dish, and the joy of knowing that our toddler had been made welcome and had a decent feed (if not the healthiest she could have enjoyed in Leeds).