When you head into Queens Hotel in Leeds, you can immediately appreciate the fact that the hotel has an art deco history and the elegance of an age that has long since past. For this reason, the opportunity to take my grandmother to enjoy afternoon tea here was a special one.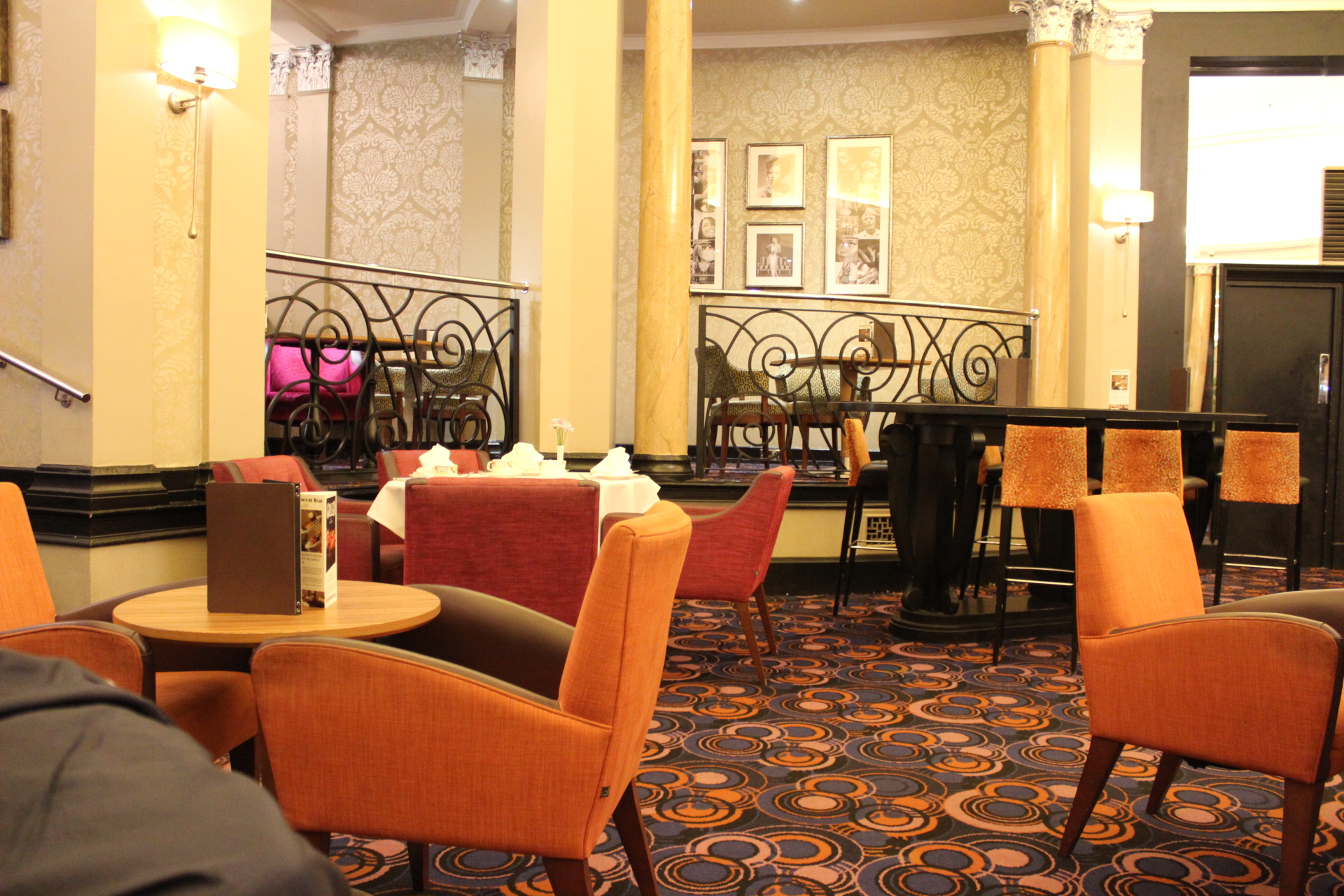 Other places in Leeds are perhaps more at the 'foodie' end of the spectrum when it comes to looking for a gourmet experience; obviously places like The Man Behind the Curtain and, more recently, Issho are far trendier in their own way, but the elegance of the Queens Hotel and the bar area where you enjoy afternoon tea (especially for those lucky enough to be sat overlooking the main area) makes for an indulgent atmosphere.
After sitting down and being warmly greeted by the staff, we did a slightly rogue afternoon tea thing by both ordering coffee. The coffees were nice and let us settle in whilst looking forward to the arrival of our three tiered friend.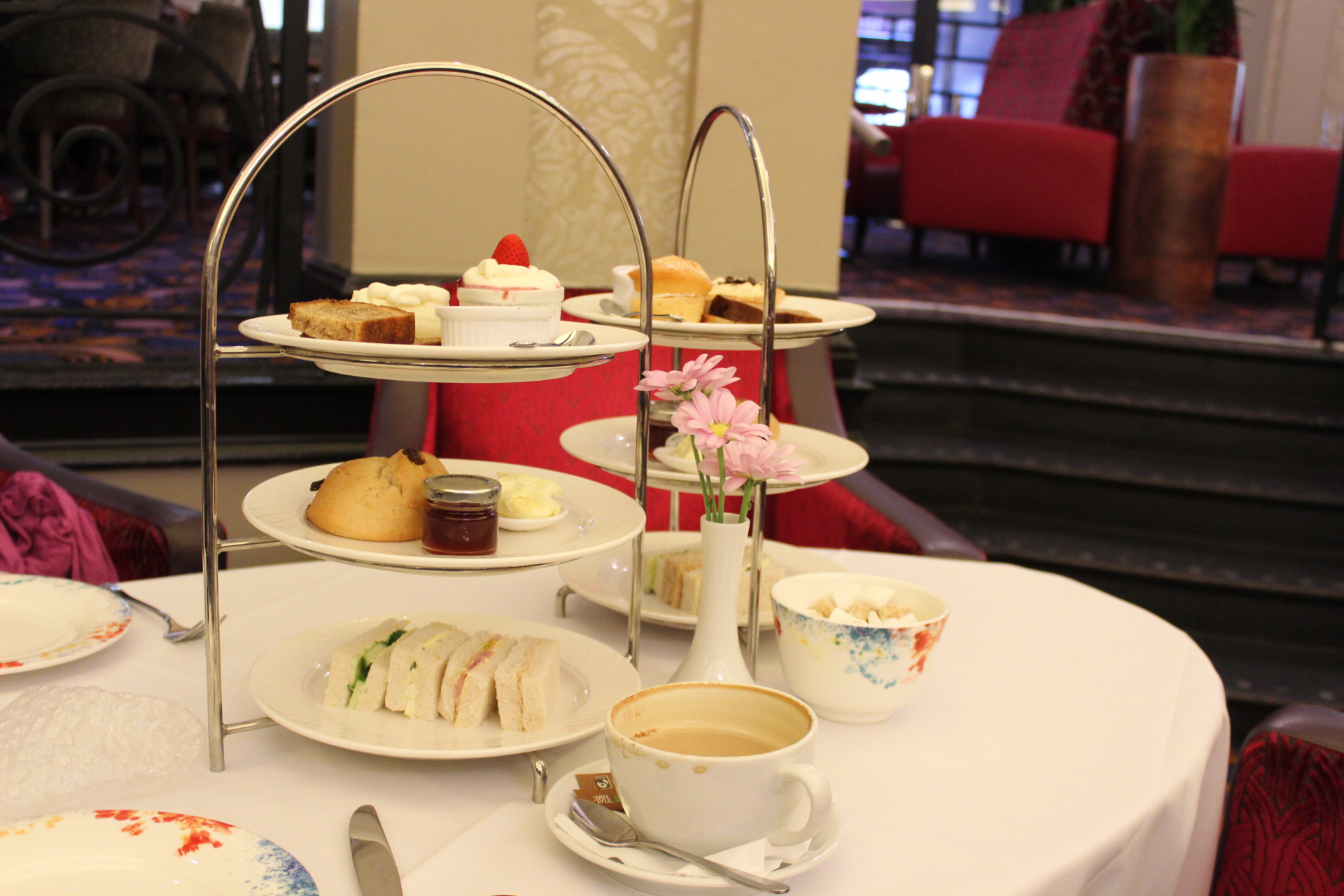 It's safe to say that the afternoon tea was an impressive beast when it arrived and there is no argument that they didn't take my peanut allergy seriously as they removed and replaced any dish on my afternoon tea that could have been contaminated by nuts. However, that didn't mean I didn't cast a longing eye at some of my grandmother's cakes!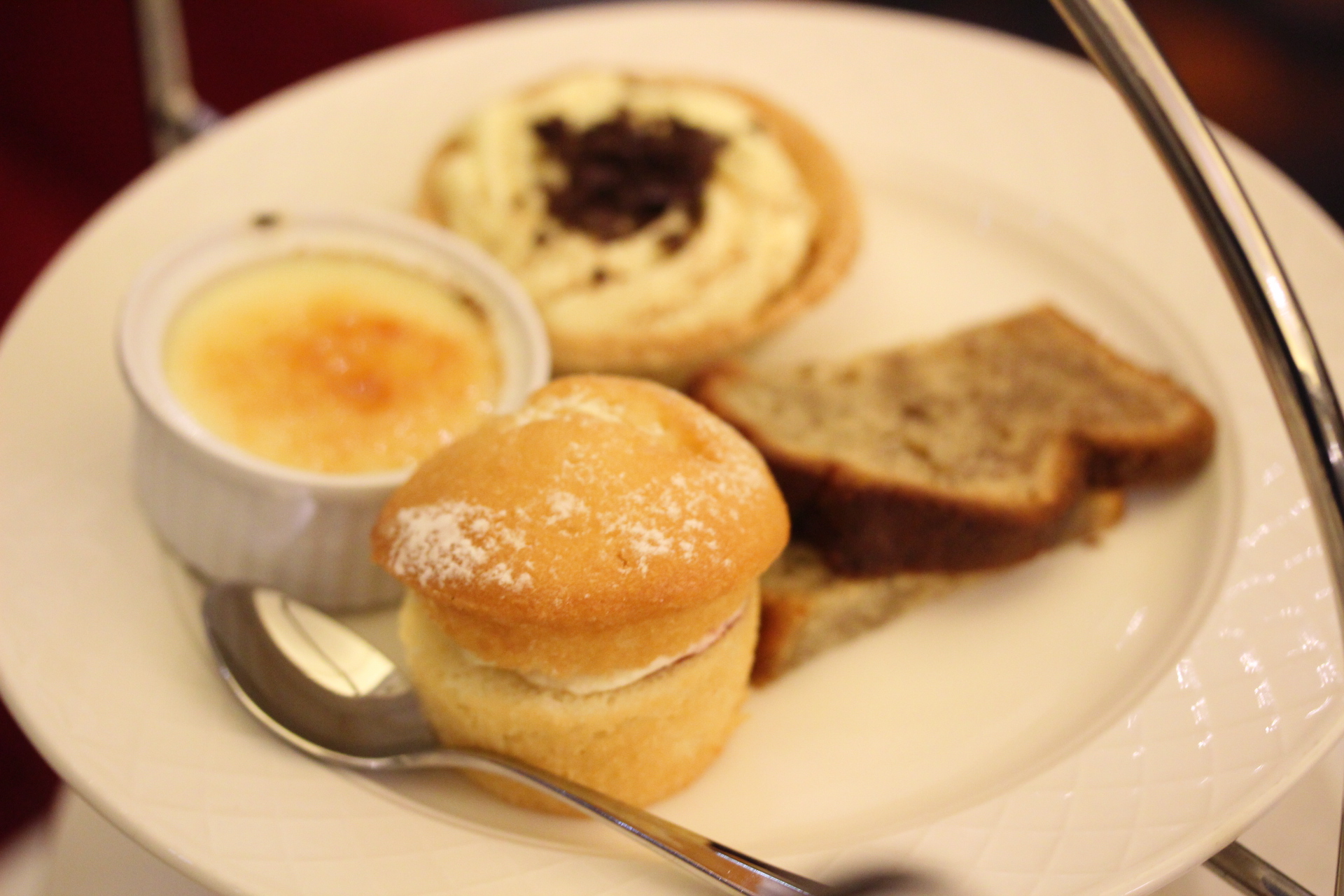 The sandwich tier was a nice mix of traditional sandwiches and they were all crustless to give them that touch of class. The scones were warm, came with cream and strawberry jam (as they should) and were tasty enough to prompt the traditional debate of jam or cream first. The top tier was good and although we were both full we managed to power our way through it and even enjoyed a real cup of tea with our afternoon tea (although it lost marks in our eyes for being teabag rather than loose leaf tea).
Overall, if you are looking for a venue that has a decent central Leeds location, will let you feel as though you have returned to a classier era, and fancy a decadent treat, then afternoon tea at Queens hotel is certainly an experience to enjoy. At only £18 per person it's one of the less expensive options to enjoy as well in Leeds.
Where it is: The Queens, City Square, Leeds, LS1 1PJ