Last month, we went on an amazing family trip to sunny Majorca. It was hot. Really hot! Even for Majorca, the weather was warmer than usual for this time of year, which was great because it gave us the perfect opportunity to try out a new piece of gear for our toddler: the Reima Odessa toddler swimsuit.
We used this swimsuit not only when our little girl wanted to go swimming, but also when she was going to be playing in the sun during the parts of the day the sun was strongest. The swimsuit is great for swimming because it is extremely lightweight and has an easy to use zipper, meaning that getting dressed and undressed for quick swims and dips in the sea is straightforward. It also dries really quickly in the sun – we're talking minutes rather than hours.
It's great for toddler play in the sun because it provides extra coverage compared to shorts and T-shirts; its sleeves are elbow length and the legs come down to below the knees. Best of all, there's UV protection of factor 50+, which is really reassuring, especially when you're abroad and the sun is fierce.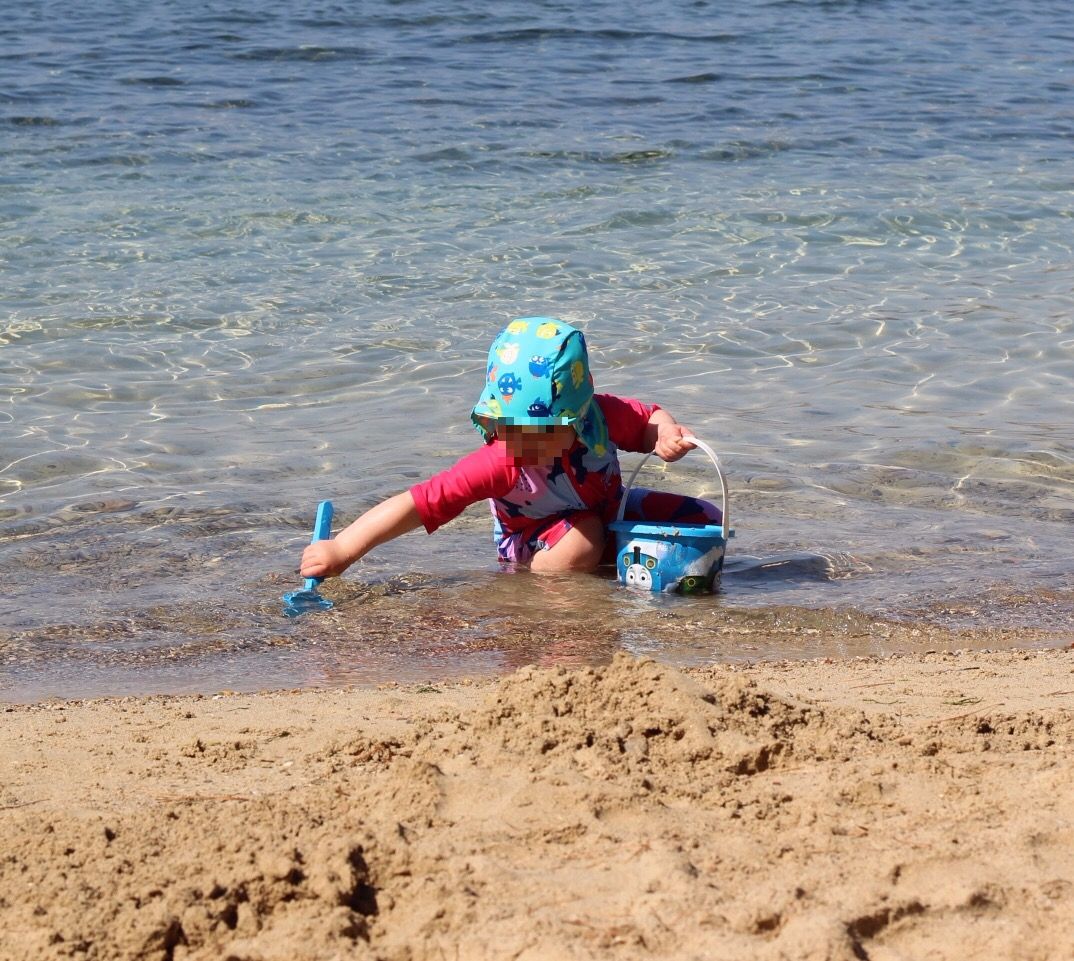 The Odessa comes in a range of funky colours suitable for all little ones' tastes and, perhaps best of all, it's machine washable! Our little girl did a lot of 'adventuring' around the garden in her swimsuit on holiday, and ate a few lunches in it as well, so being able to wash the product was essential.
You can check out the full range of Reima toddler products here. As for us, we're just looking forward to surviving the rest of the British 'summer', then autumn and winter, and then finally whipping out the Odessa again next spring when we head to Florida for some more family sunshine!