Browns in Leeds is a mainstay of the city centre when it comes to the dining scene. It's been occupying its corner of the Light for as long as we can remember, and always seems busy no matter the time of day.
We popped in earlier this week to see what keeps pulling in customers year after year. The dining vibe at Browns is relaxed, slow-paced, and comfortable; you can easily settle in here for a full evening of dining and drinking, or you can pop in for a quick one-course lunch.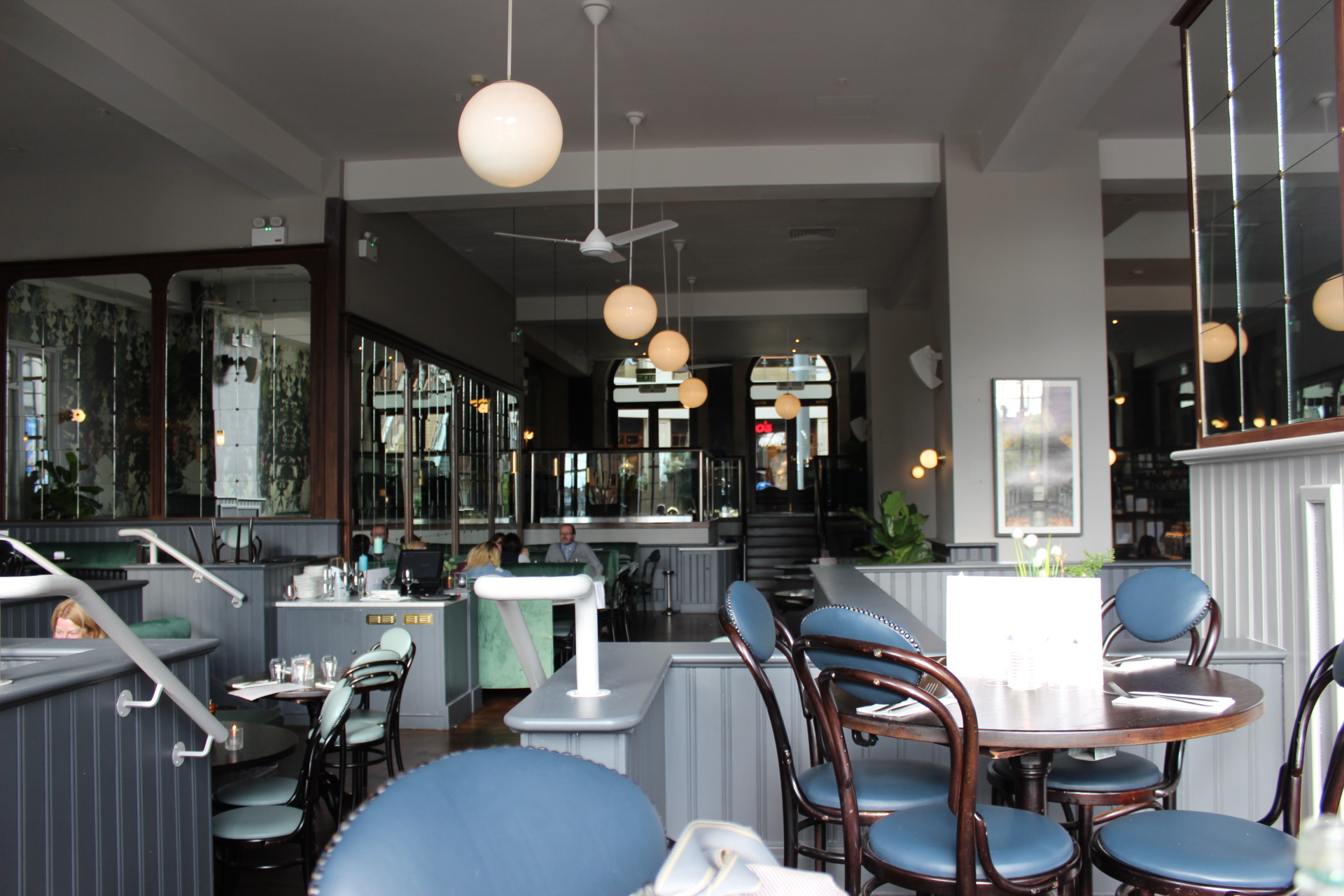 During our dinner, we talked a lot about what would make someone choose Browns as a dinner destination over one of the independent restaurants that Leeds is rightly proud of. What would make a diner part with their hard-earned cash at Browns, a chain, rather than a slightly more interesting option? We came to the conclusion that what Browns does, it does very well. It offers a wide-ranging menu that caters for all tastes – on the table next to us, a couple of friends tucked into fish and chips and a burger, both of which looked pretty decent. When we ordered, we wanted to be a little more original, and the lamb shoulder dish (more on that later) ticked that box, and left us impressed.
So, all tastes are catered for, and there's a sense of safety in ordering at Browns; you know you're going to get a good feed with strong levels of service, at a reasonable price (for a city centre restaurant).
When it comes to the food, we would recommend ordering off the seasonal menu. There is nothing wrong with the a la carte menu at all, but the specials on the seasonal menu seem to sing a little louder. We ordered lamb shoulder with white bean stew off the seasonal menu, and fish pie off the a la carte. The fish pie was good, but nothing much more than good. Packed full of meaty chunks of fish, it could perhaps have benefited from a little more sauce, but it was a tasty dinner nonetheless.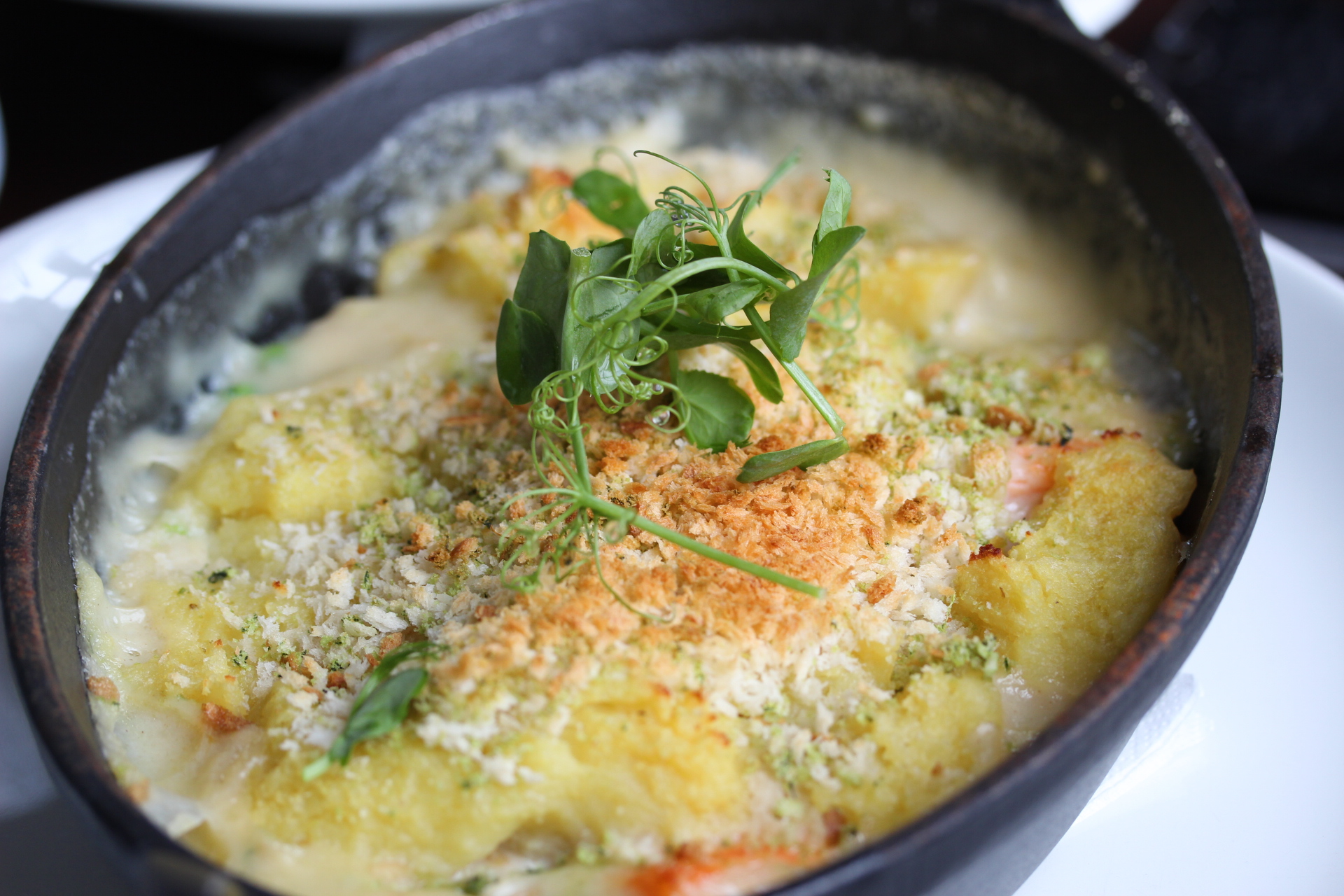 The portion size was also admirably huge! The lamb shoulder, though, was excellent, slowly cooked until it was melt in the mouth tender and complemented cleverly by the warmth and flavour of the white bean stew.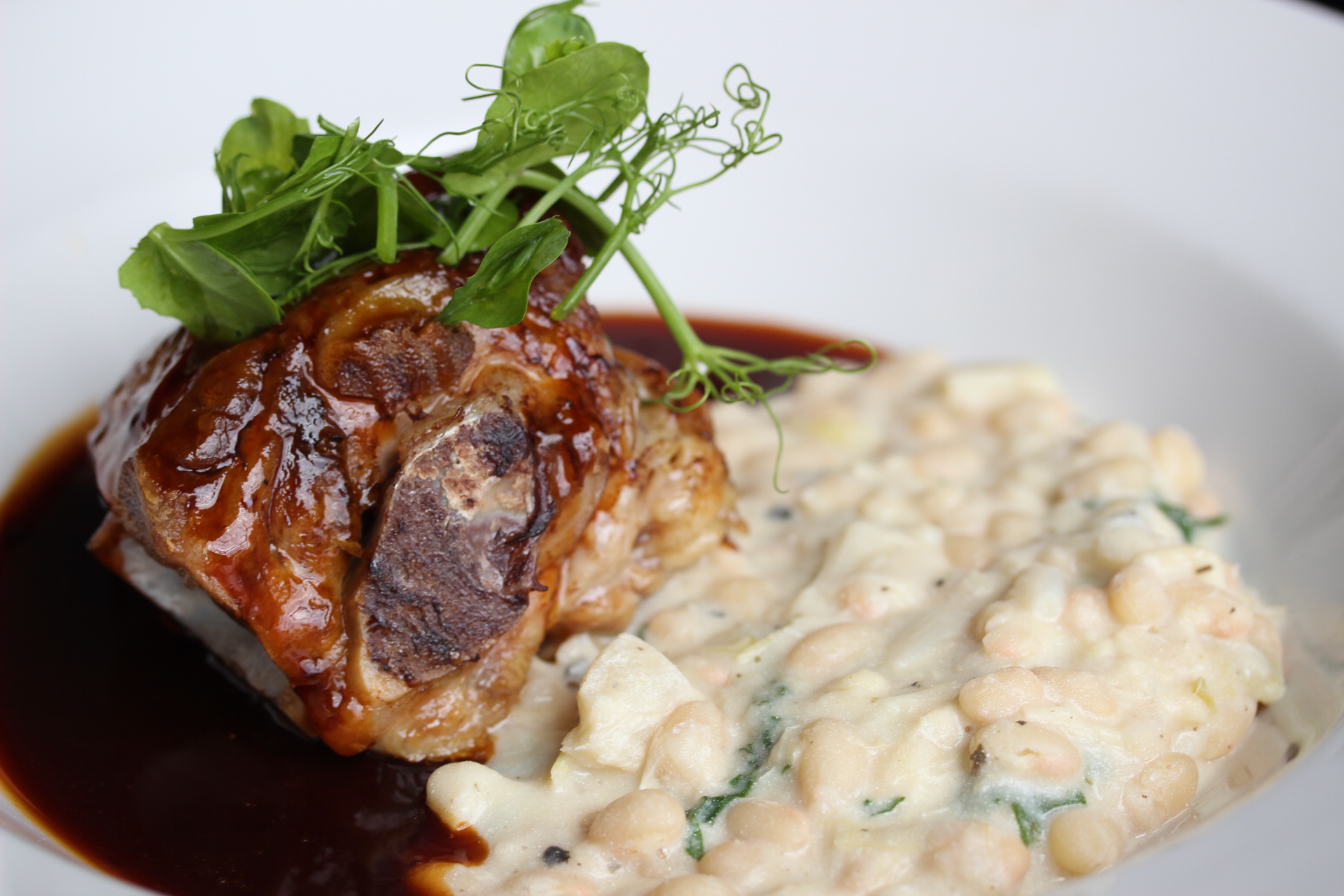 Our little girl was also well catered for with a very good sausage and mash dish. She relished every bite of the mash and we tried some of the sausage, which was meaty, herby, and clearly made with a high percentage of high-quality pork.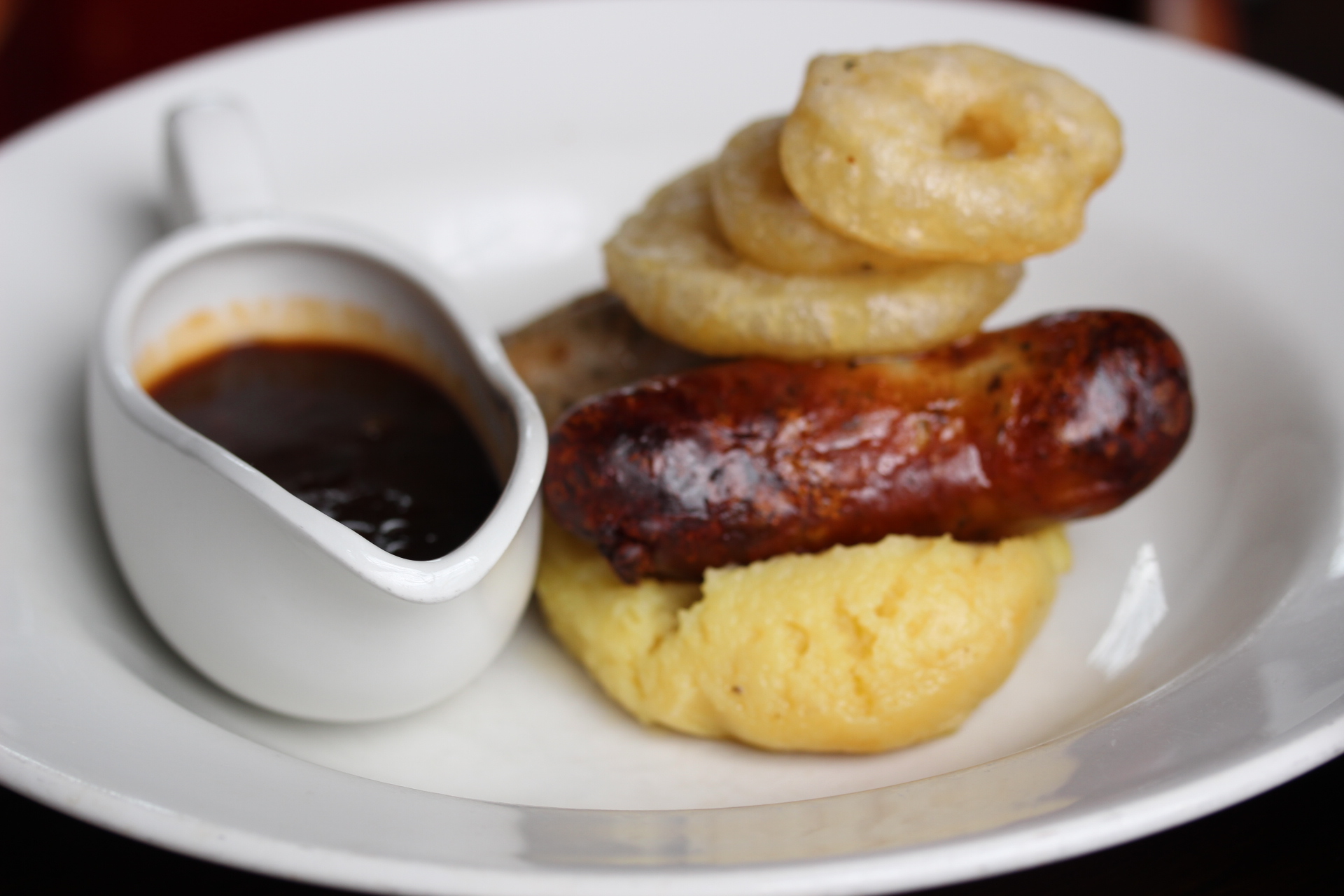 Another thing Browns seem to do well is puds. Again, there's something on the menu for everyone. We ordered one of their staples, a banoffee pie, an apple and cherry crumble, and a raspberry sorbet with fresh berries for our little one. The banoffee pie was delicious, soft crumbly pastry encasing a gooey caramel centre, and topped with cream. It was also served warm, not hot, which melted the middle to just the right consistency. The caramelised banana on the side was an interesting touch and had a gorgeous texture to it.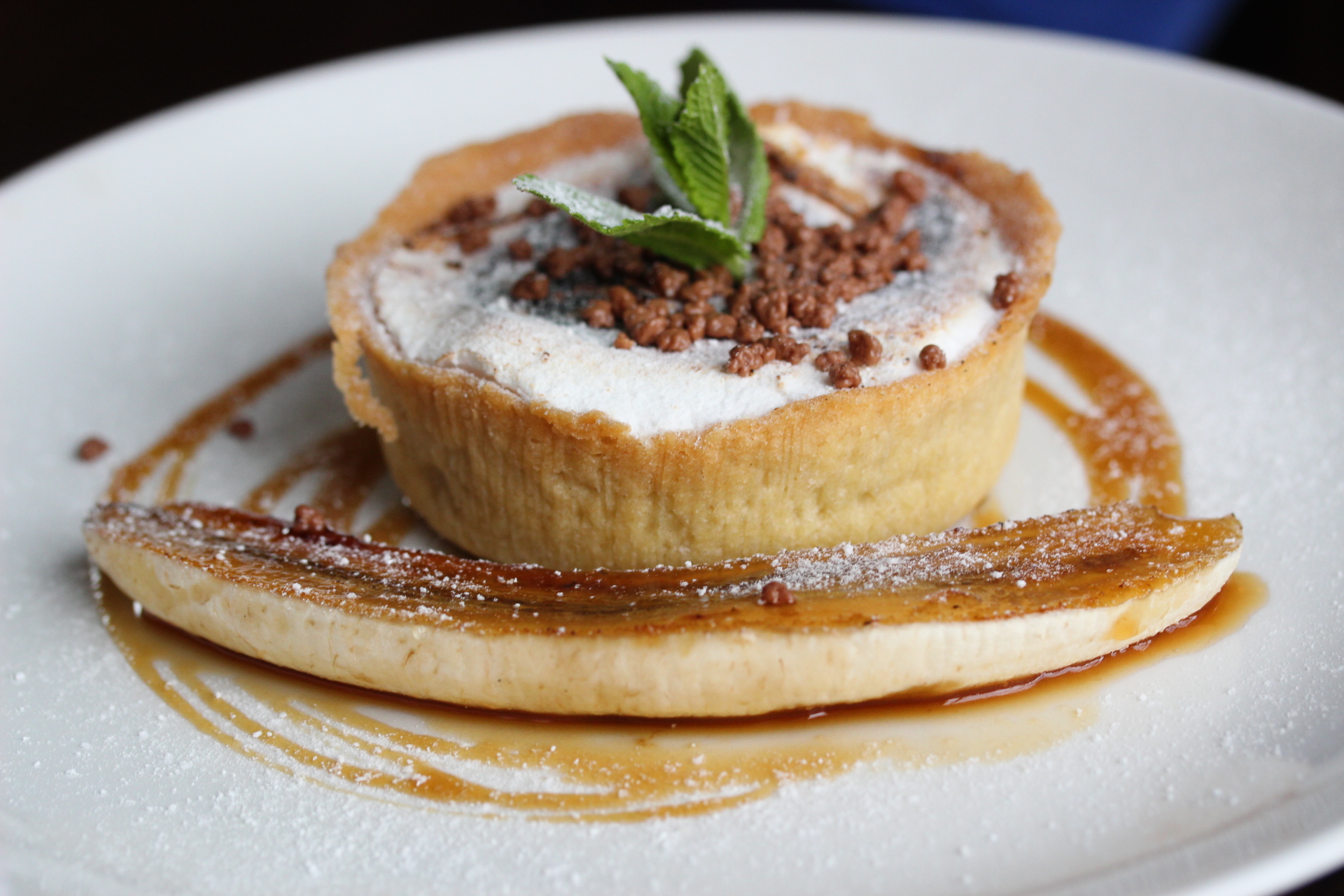 The crumble was also very good; you don't often get the flavours of apple and cherry in crumble, but it was done brilliantly here.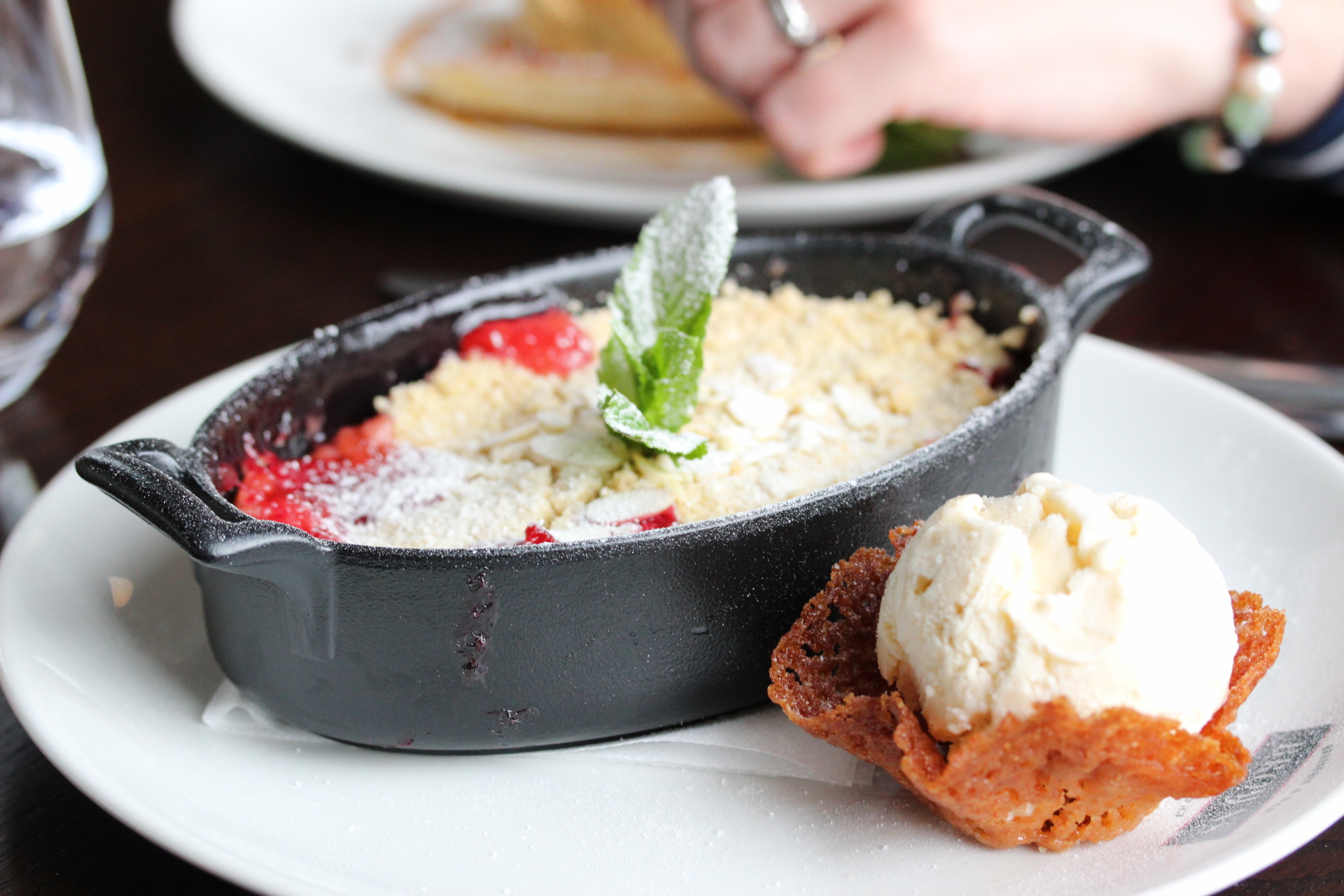 Our little girl loved her pudding so much that she demanded that she was able to drink the dregs of the sorbet out of her dish.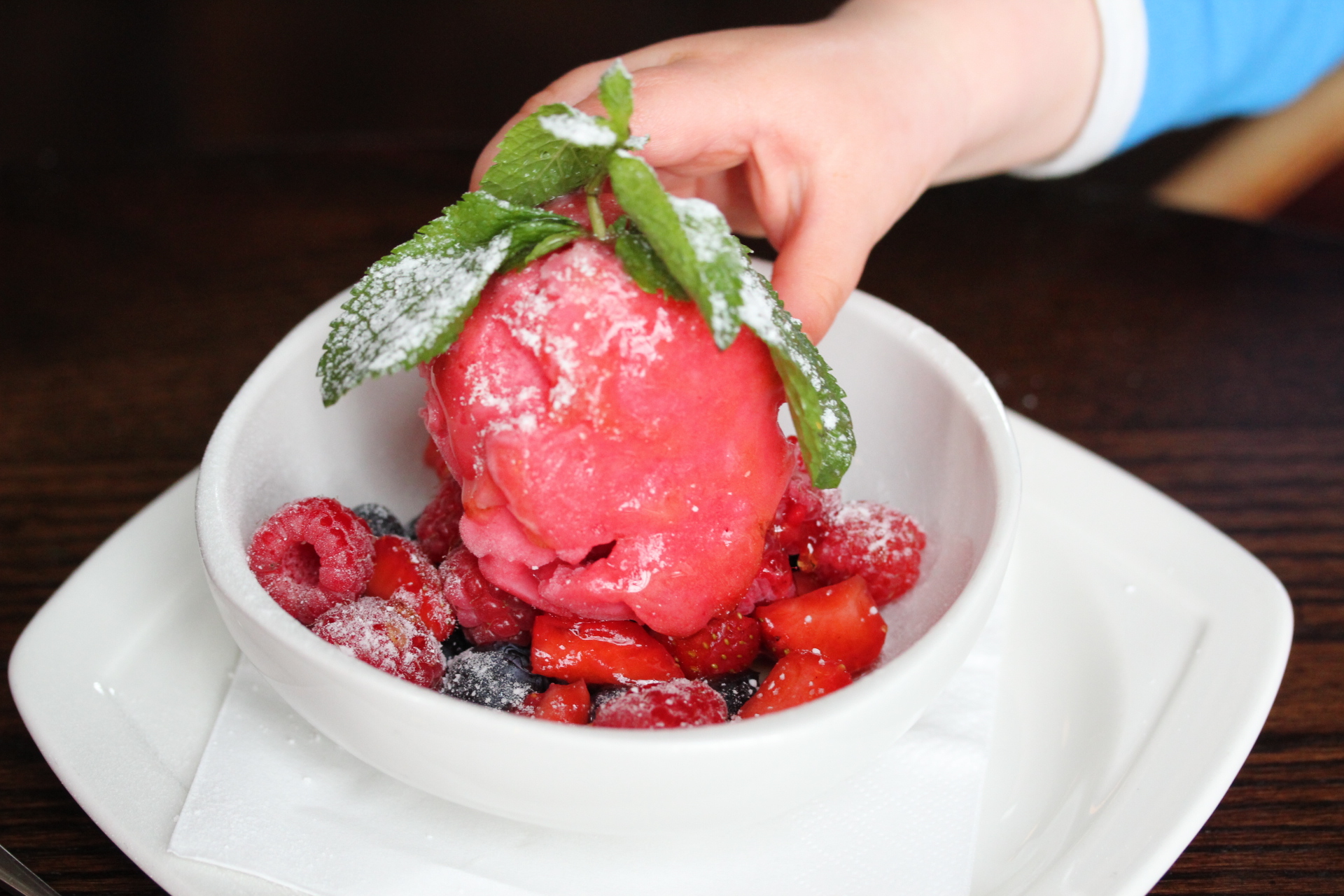 Browns may not attract the fuss and hype that a lot of Leeds' independent restaurants do at the moment, but there is a reason why it has stayed so long in such a landmark spot in the city centre. Pop in next time you're in town; you might be pleasantly surprised.