We've blasted into summer with our favourite book from this month's Walker Books batch of new releases. 'Kiki and Bobo's Sunny Day' took us to the beach for a day at the seaside in a charming tale that has a life-the-flap element to it, which our little girl loved. Our little one liked shouting out the names of items she remembers from her time at the beach, such as "spade" and "shells"! She also, for some reason, loved saying "Kiki, Kiki, Kiki, Kiki" and this was very much her word of the evening after we read this book together. I liked the message of reassurance and friendship that ran throughout the book, with Kiki helping Bobo with his initial reluctance to get involved with the sunny day at the beach.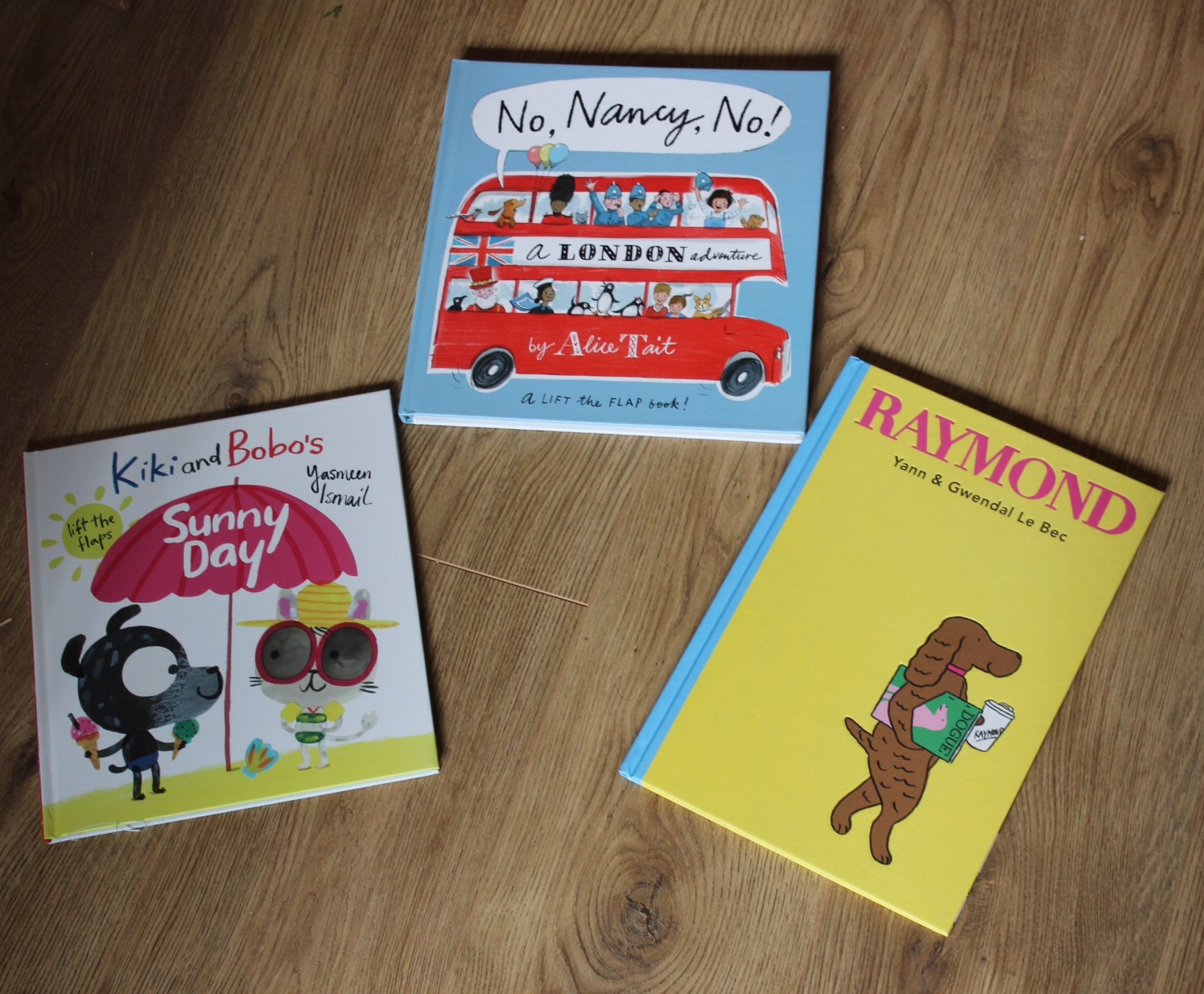 Away from the beach and into the city, 'No, Nancy, No!' by Alice Tait brought us another lift-the-flap book, this time introducing us to the capital city. The London sights are brought to life by the antics of mischievous Nancy and her long-suffering little doggy, Roger, who tries his best to keep a tight leash on his owner! The flaps add a lot to the story here, which isn't always the case with this sort of story, and they actually help to move the action on. The fold-out map at the front of the map is a nice touch as well.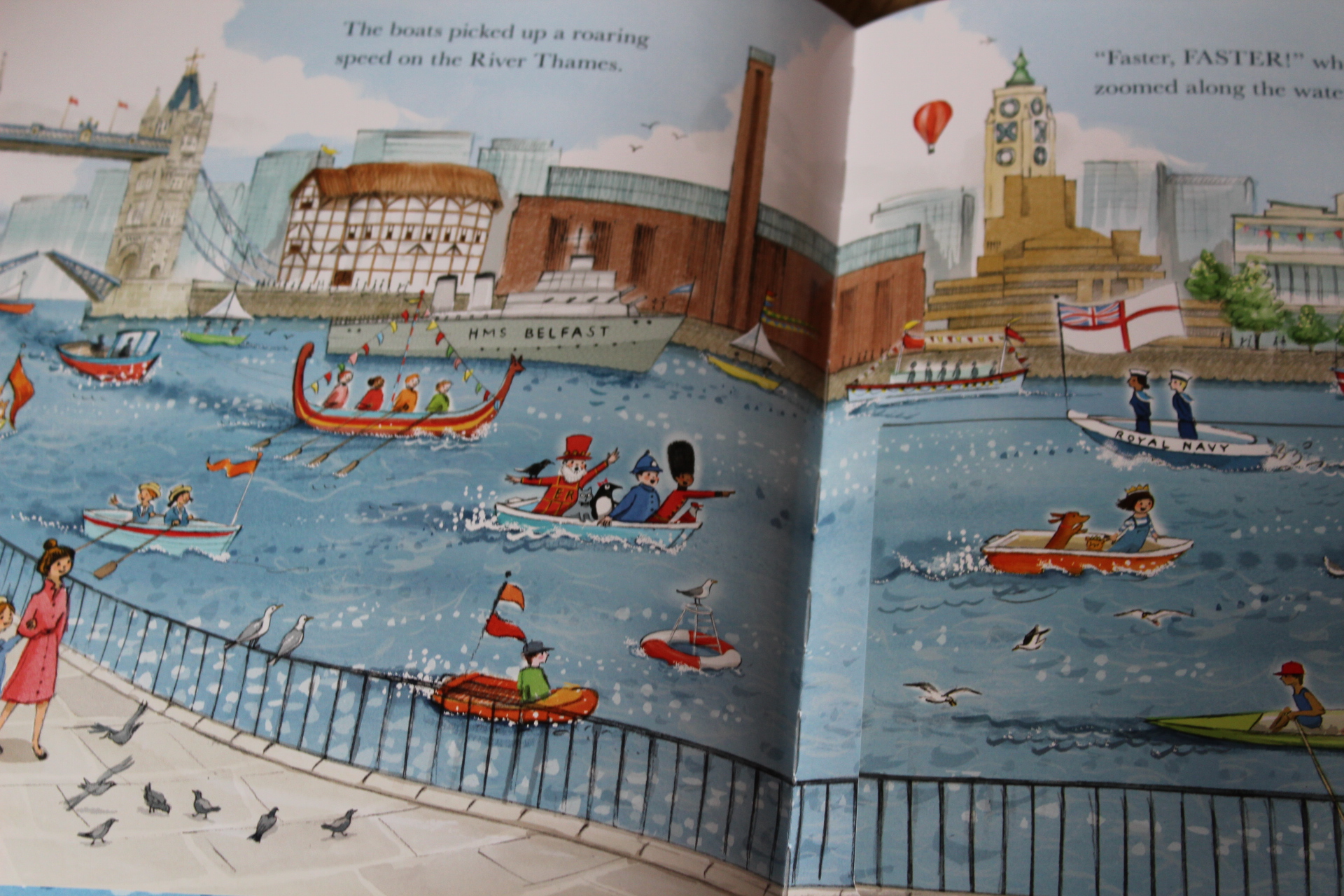 Finally, a book that is as good for the adults as it is for the kids: 'Raymond'. Raymond the dog has lofty ambitions that take him beyond the confines of his canine life, blending dog life with human life in a really funny way. Adults will laugh at Raymond starting a job at 'Dogue' Magazine, and later appearing on 'Dog News'! Kids will love the tale and the engaging pictures. This is a story most suitable for older children, but our toddler still loved listening to the tale and pointing to the pictures of Raymond.