Last week, we took our appetites and our tastebuds down to Trinity Kitchen to review the latest line-up. Here's what you can expect if you head down to Trinity Kitchen over the next few weeks:
Chaat Cart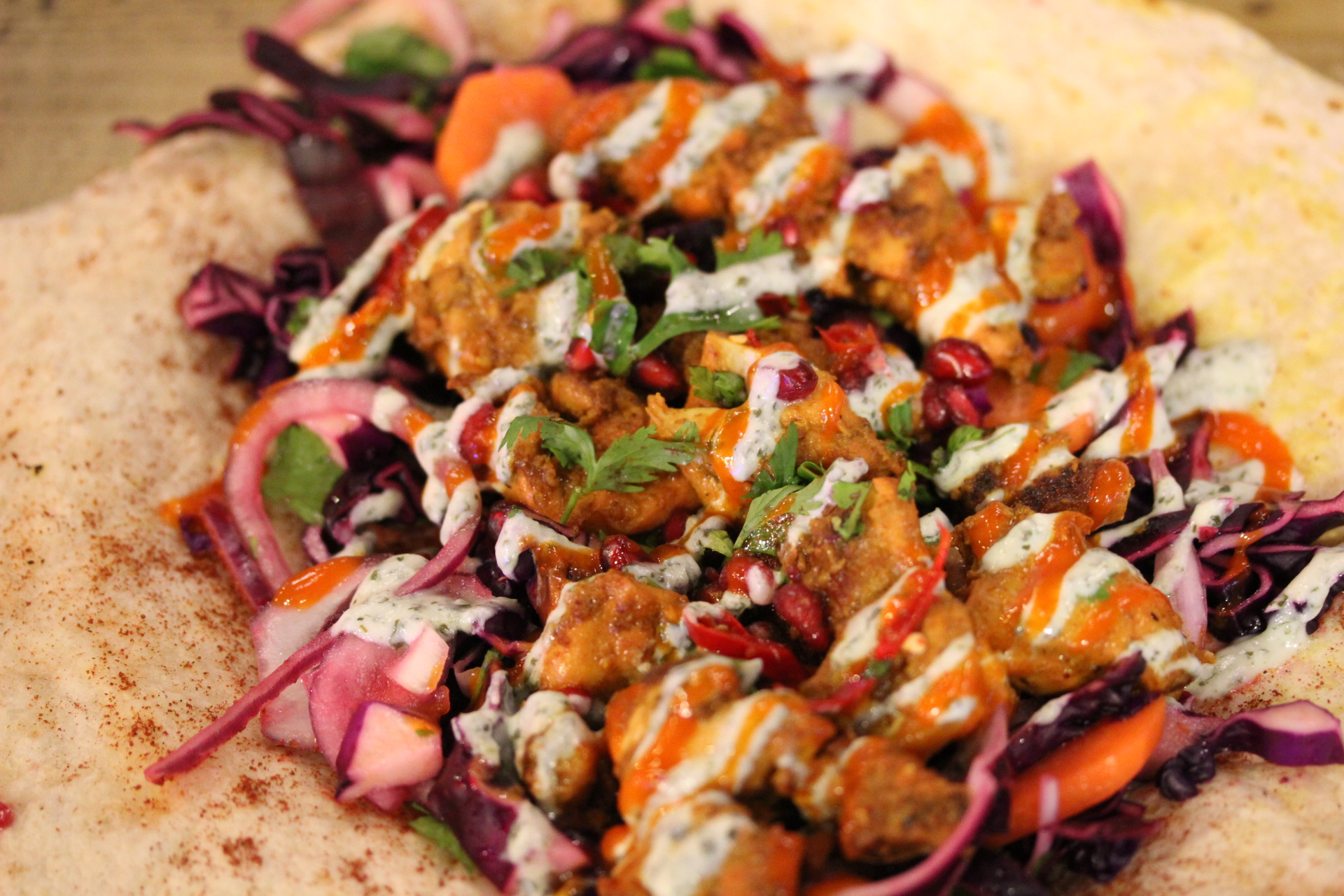 The lovely folk at Chaat Cart had run out of rice when we headed down such was the demand for their beautiful Indian street food creations. The chicken thigh flatbread was a delight, packed full of perfectly grilled chicken and creamy dressing. The only downside was how hard it was to eat the folded flatbread – napkins are needed here! The kale and onion bhajis also looked exceptional.
Thai Khrim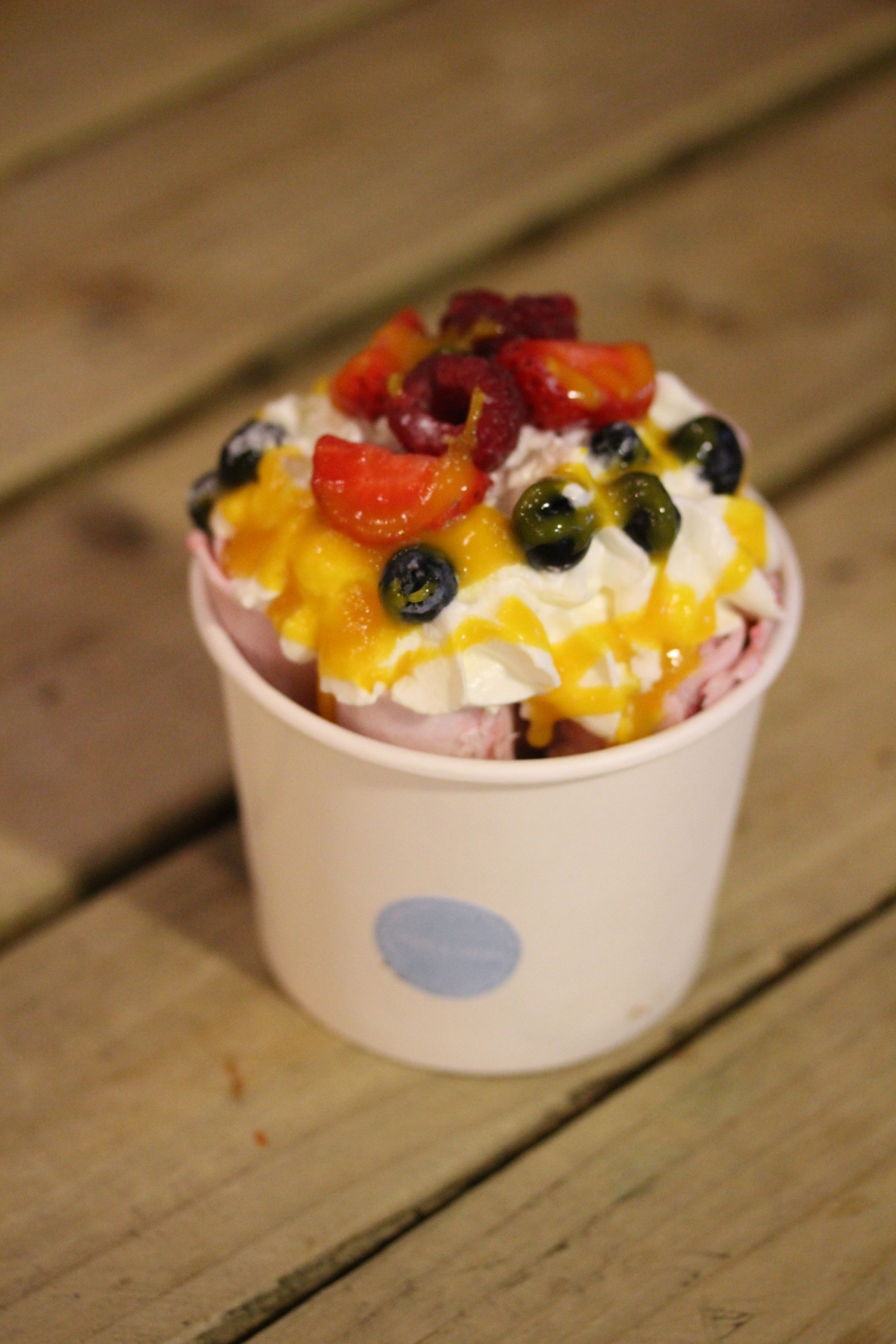 Until you've seen Thai Khrim in action, you won't quite believe how they make their ice cream! They pile fresh ingredients onto a cold plate, add cream, and then infuse the whole lot together with some energetic chopping and scraping. The result is a rolled up fusion of ice cream and other goodies, which is then topped with even more naughtiness like biscuits and chocolate! If you go to Trinity Kitchen, pass by their stall and spend a few minutes watching them at work. Their ice cream got the thumbs up from our little girl, who is rapidly becoming something of an ice cream connoisseur.
Jenny's Jerk Chicken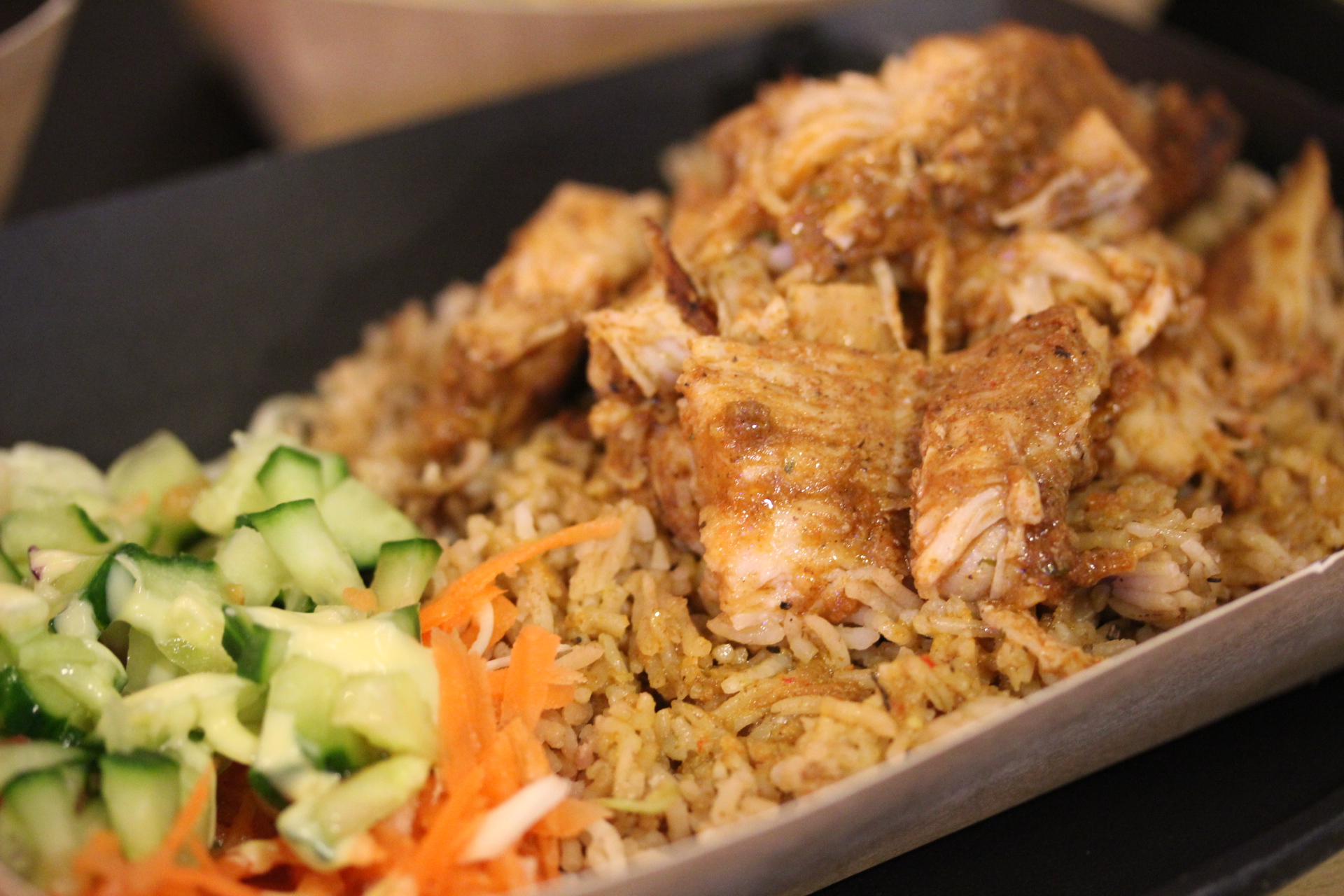 Jenny's Jerk Chicken really do bring the spice to the party at Trinity Kitchen in this latest line-up. Their curried goat will fly in the face of any assumptions you have about goat being a tough meat, and their jerk chicken will delight your tastebuds. The highlight for us, though, and for our little girl in particular, was the fried plantain. Our little one could quite easily have eaten a whole bowl of these without sharing.
BangWok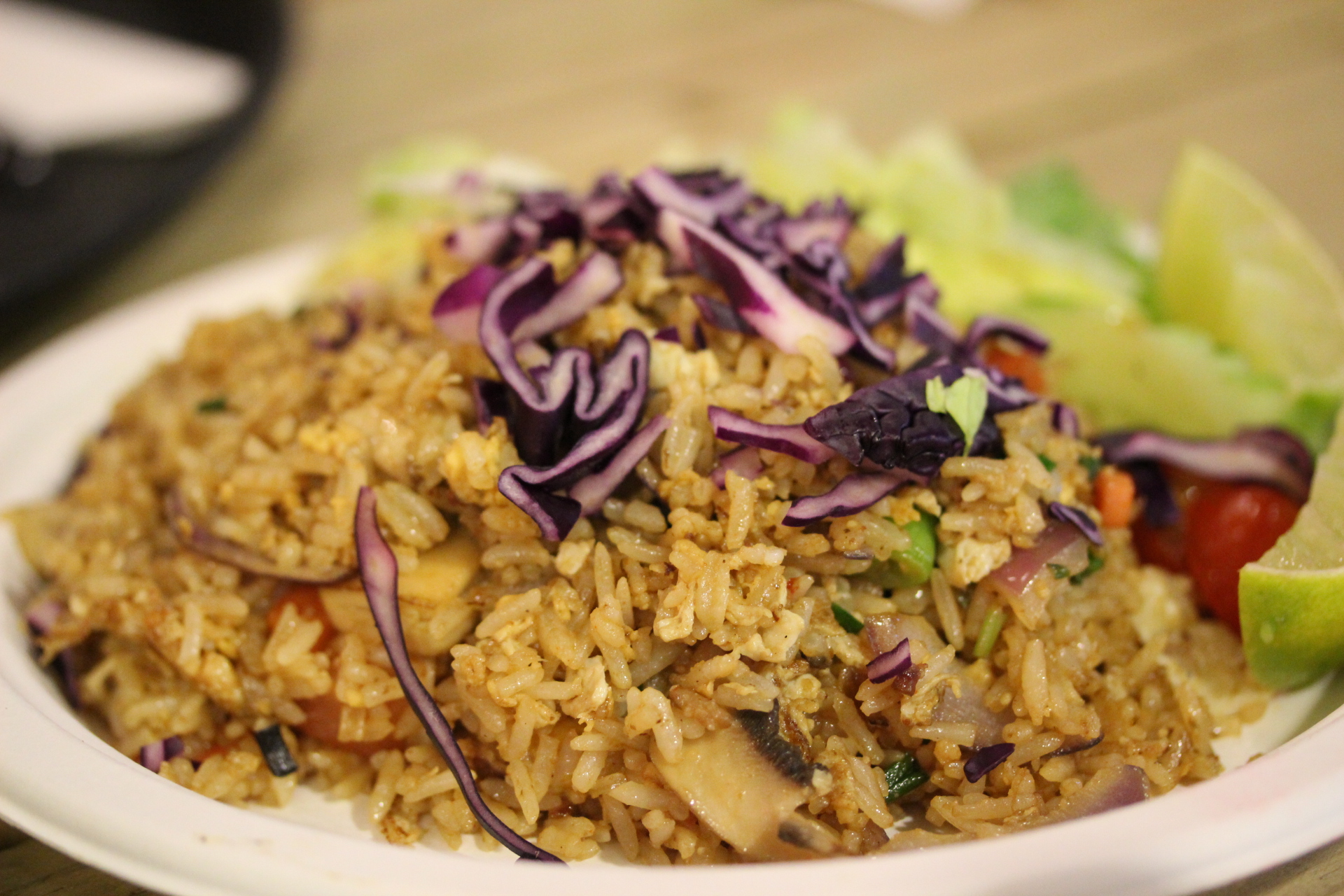 BangWok are not a new addition to the Leeds food scene, but they are a popular one. Taking up residence in Trinity Kitchen, their famous pad thai and fried rice elevate Thai fast food to a whole new level. Their fried rice is actually devilishly simple when you look at the ingredients, but the level and depth of flavour is magnificent. Again, this was a winner with our little girl.
What The Truck?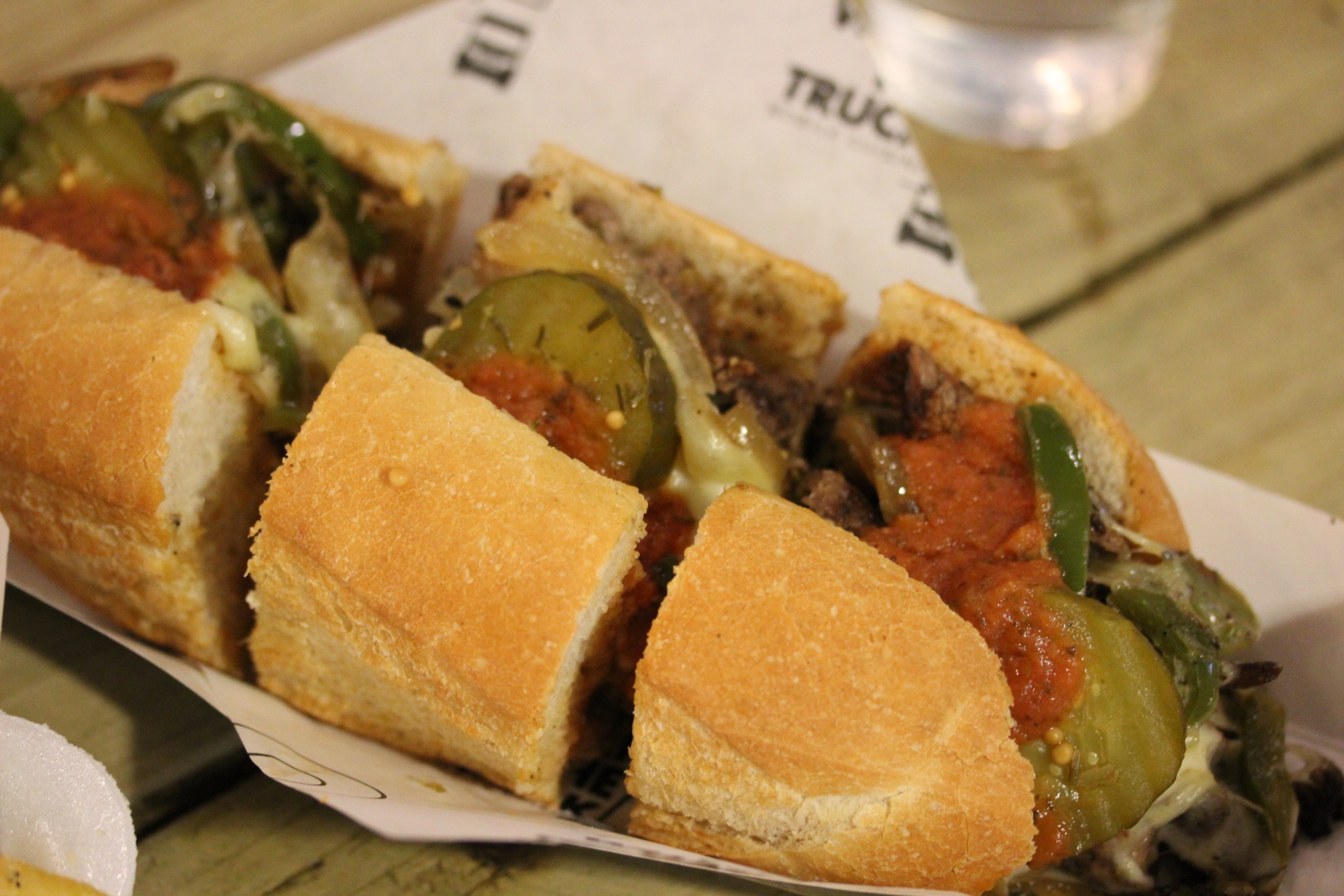 It doesn't matter what you order when you head to Trinity Kitchen, order yourself a side of truffle fries. Even if you have some jerk chicken or some fried rice, order the chips! Served crisp and piping hot, and topped with parmesan and truffle, the chips are a thing of beauty when dipped in the accompanying aioli. They also serve comfort food from the States like philly cheese steak subs, and fish finger sandwiches, but the chips are where it's at!