We had a lovely day out in the Dales last week and knew exactly where we would be heading to for dinner on our way back to Harrogate: the Bull Inn at West Tanfield. An old traditional country inn set on the banks of the Ure, its garden is an idyllic spot to spend a sunny evening and we've always enjoyed the meals we've had there. So, it seems, have a lot of other people, with the pub being voted Yorkshire's Favourite Pub 2016. We were quite surprised to see some very mixed reviews recently on Tripadvisor and wondered whether it had changed hands or whether they were resting on their laurels after last year's success. I'm glad to say that we found it as good as ever and a really beautiful spot to round off our day in the glorious Yorkshire countryside.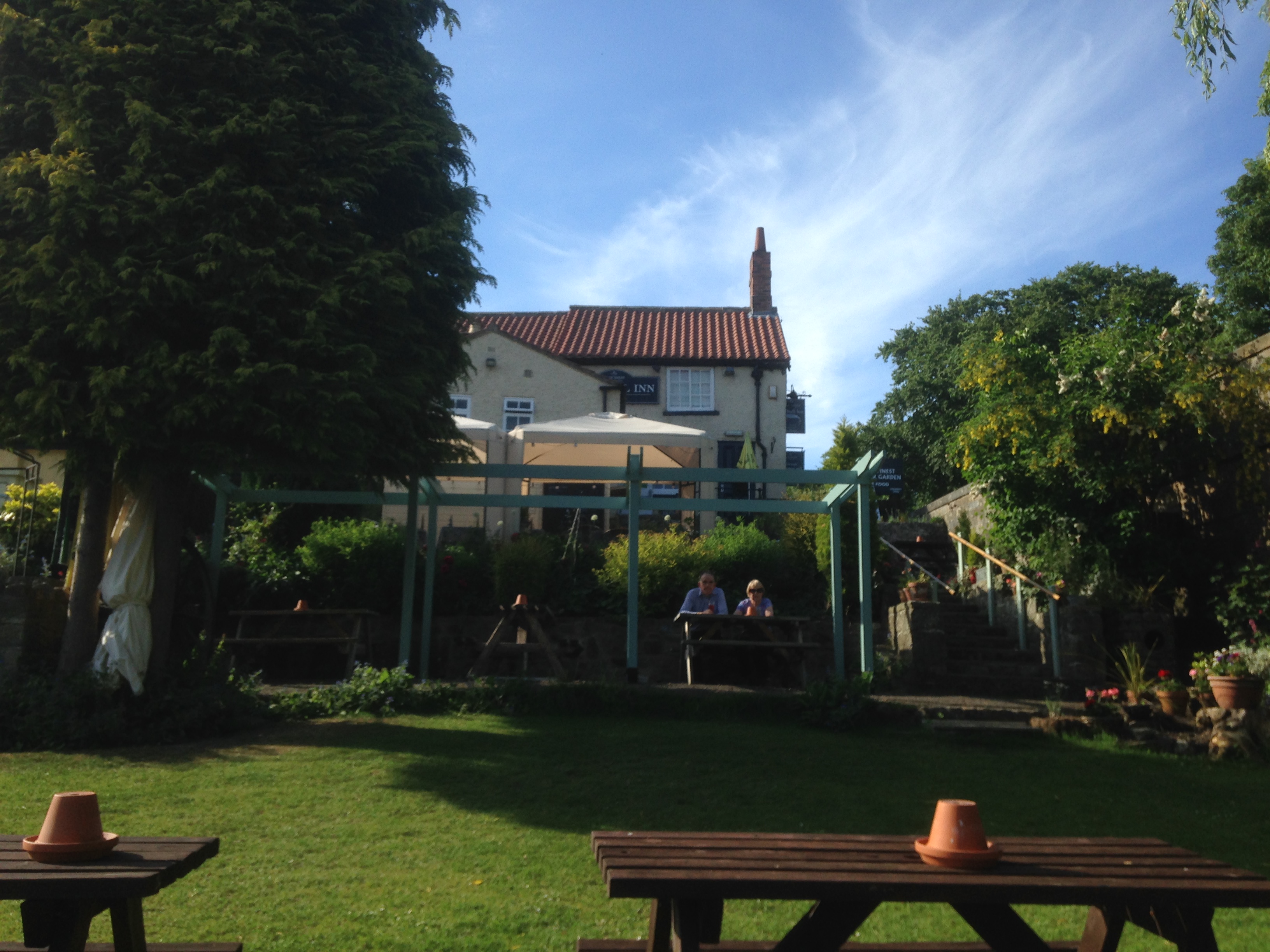 Having had quite a hearty lunch in Hawes I was full of good intentions when we got to the Bull Inn to have a modest dinner: perhaps the smoked salmon and crayfish salad with pink peppercorn and lime dressing which sounded delicious or even just a bowl of the soup of the day. Sadly (for my waistline at any rate) I gave way to my inner pig and had what I usually have at the Bull Inn – the beer battered haddock and chips! All I can say is that if you have to fall off the diet wagon this is the way to do it. The enormous haddock was cooked in beautifully crisp batter, the fish was tasty and succulent, the chips were chunky, crisp and not sporting a drop of grease and the homemade tartare sauce was delicious.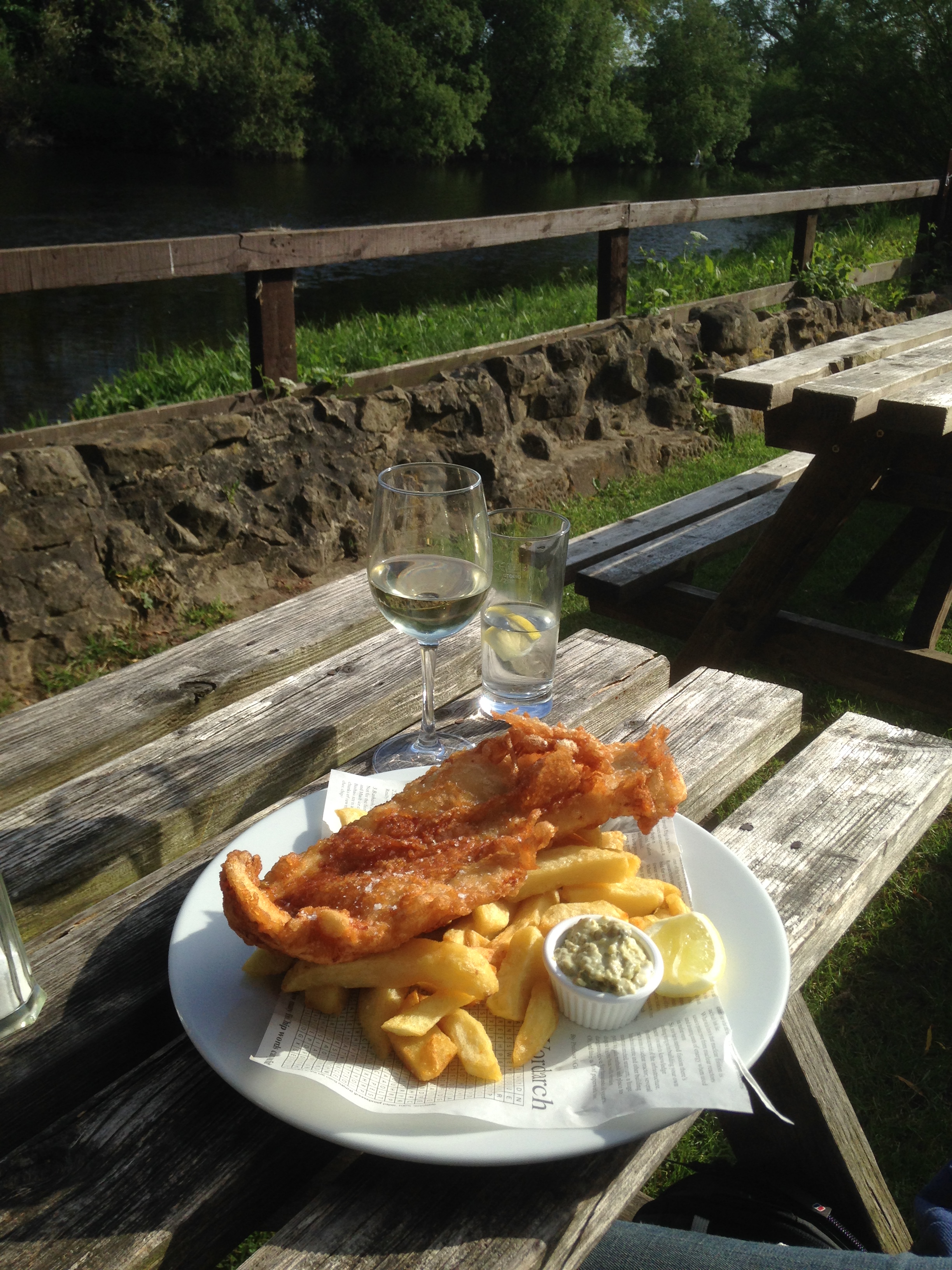 At £10.95 the haddock and chips is one of the cheapest dishes on the menu and a pretty good bargain. At the other end of the scale is the rib eye steak with tomato, mushroom and chips for £18.75. Sauce is £2.25 extra though (one of my pet hates but something which is becoming increasingly common) and you have a choice of mushroom, peppercorn or blue cheese.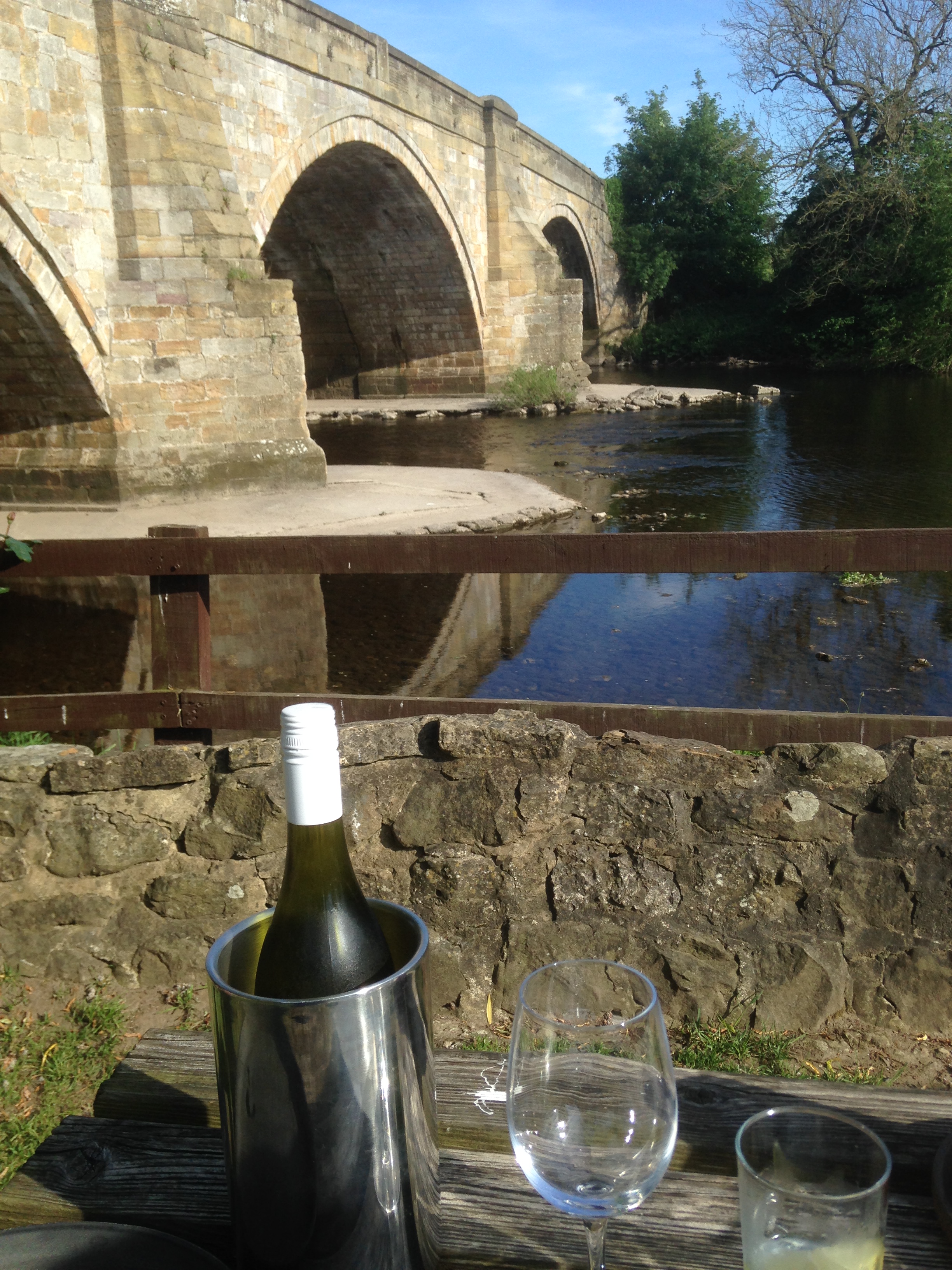 We have never had room to sample a dessert at the Bull Inn, given the hearty portion sizes of the mains but there is a tempting selection on the dessert board, from favourites like treacle tart to white chocolate cheesecake.
The pub has accommodation and would make a brilliant base for holidaymakers wanting to explore the beautiful Yorkshire Dales or the small cathedral city of Ripon, just a few miles away.