A quick post for the more adventurous travelling families in Leeds today! First Ascent has introduced a new product, Stormsure, to its portfolio of brands. Stormsure products are based on an incredibly strong repair adhesive and are easy to work with, effective, and a crucial part of your travel kit if you like camping with the kids in the great Yorkshire countryside.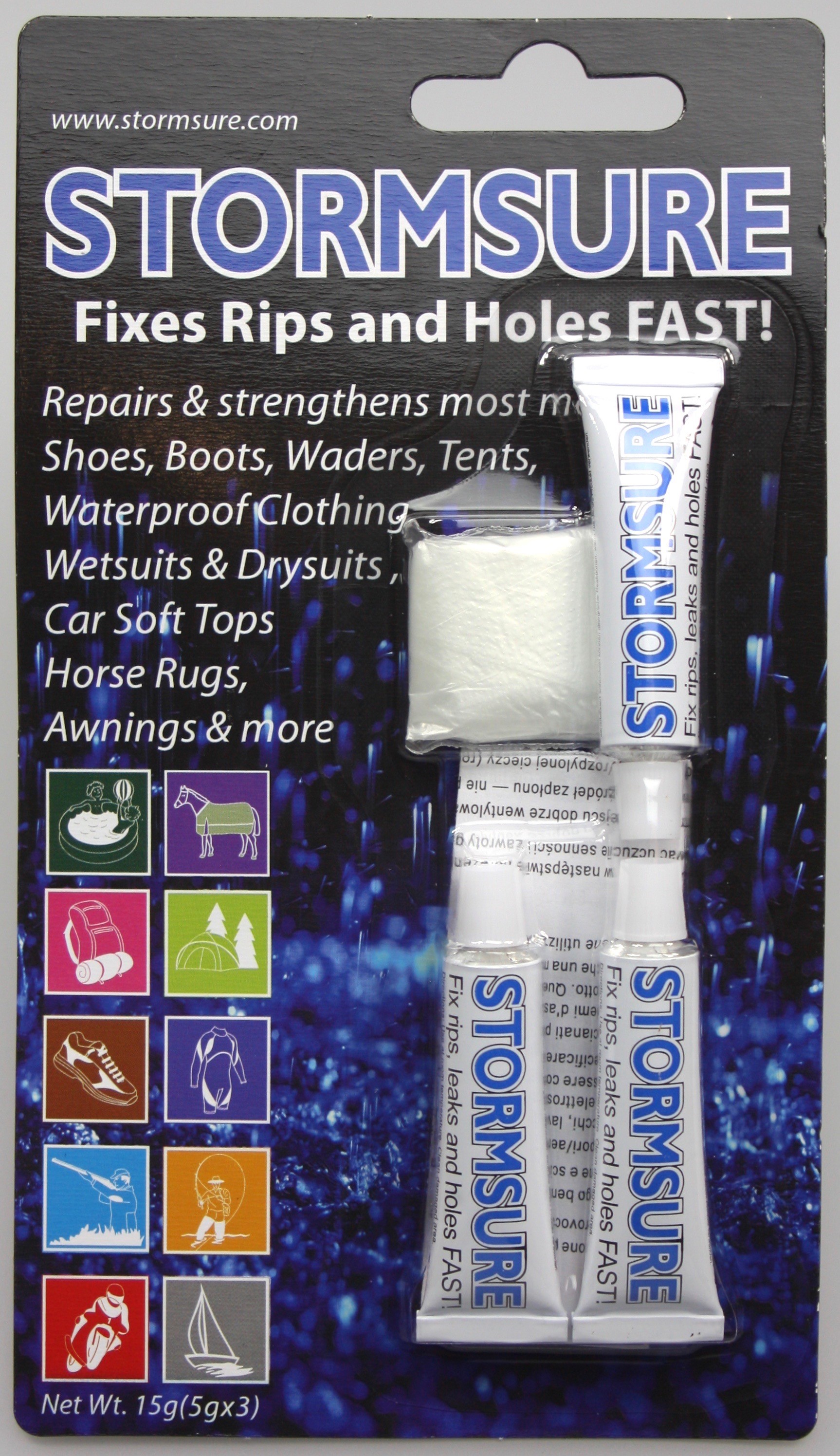 Stormsure normally cures on exposure to air in around 10 hours, or as fast as 20 minutes if mixed with a little moisture. The secret of its amazing strength lies in a sophisticated formulation and flexibility when cured. This means repairs really stick to and bend with the fabric, rather than being relatively stiff, working against the material and flexing off.
This makes Stormsure the most reliable and practical field repair kit ever if you have something you need to fix when out and about. Stormsure Tuff Tape is a super-sticky, super-flexible repair tape. Cut the tape to length or pick a Stormsure patch to repair tears and holes. Used by itself, Tuff Tape is remarkably strong and durable and will make a virtually permanent repair that will hold through extended use and for as many as 30 washes before needing to be replaced.