This month's feature book from Walker Books is 'Can't Catch Me' by Timothy Knapman, with illustrations by Simona Ciraolo.
This eye-catching picture book is brilliant for bedtime, especially for little ones who enjoy a thrill; this isn't a calm, slow-paced book! The different characters are great for parents who enjoy putting on silly voices, and the way the book blends the illustrations with the written word keeps little ones really engaged.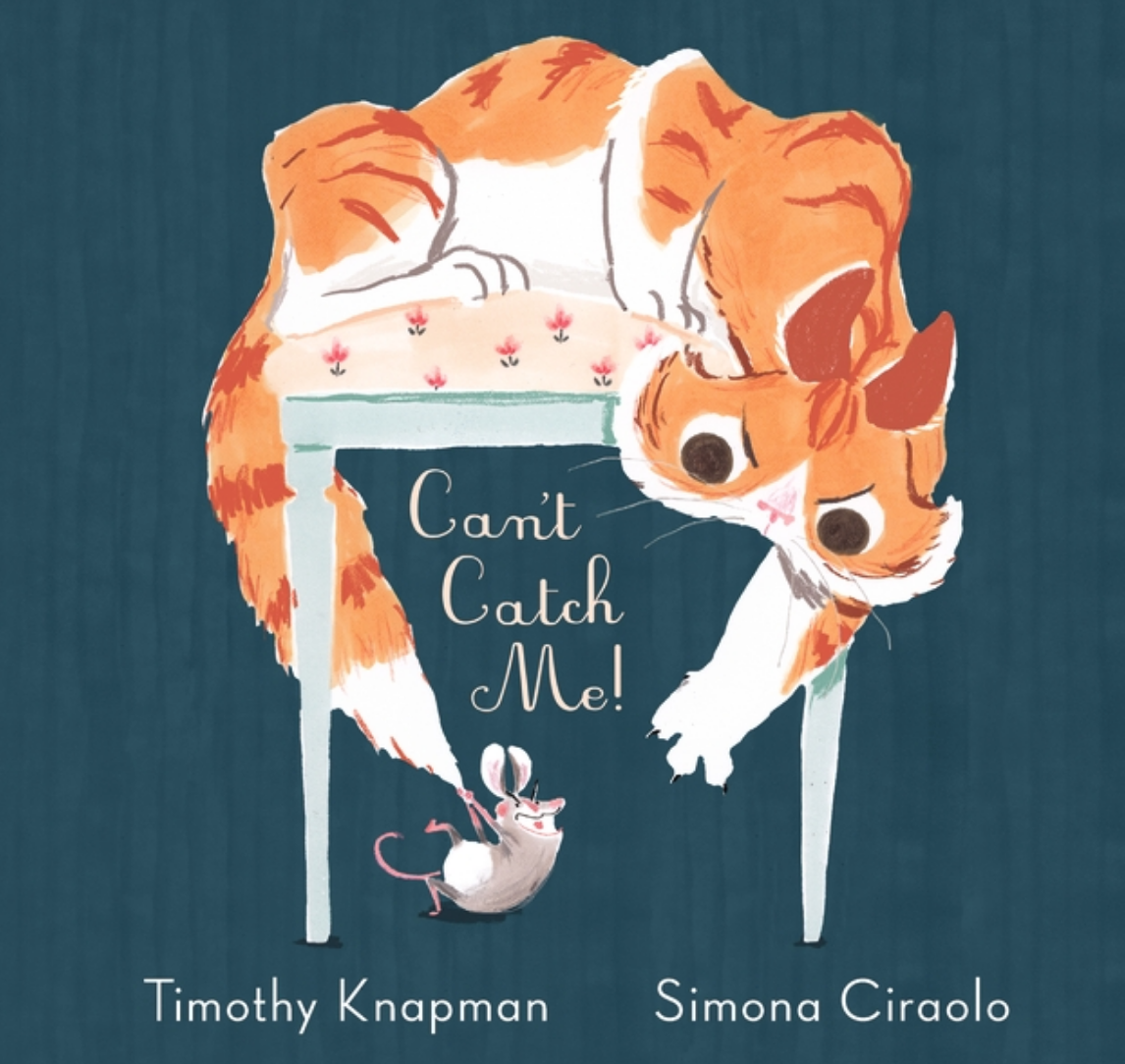 The best thing about this book is the final twist. We won't give anything away just in case you do want to get your hands on this book for your little one's bedtime, but this isn't the same old sort of story with a predictable ending that you get sometimes.
The central characters of the cat and the mouse will be familiar to all little ones, if only from the likes of Tom and Jerry, but here they have slightly different edges and quirks to their personalities that you don't always see in kids' books. You'll see what we mean if you get hold of a copy!
Both Knapman and Ciraolo have a wealth of experience under their belts, and it shows in this collaboration. We would recommend this book for any thrill-seeking child, especially one who loves animals.