When you think of an InterContinental hotel, your mind might drift first and foremost to a pristine and well-located hotel that offers high levels of service in a city environment, much like the ANA InterContinental Tokyo. It is true that the Intercontinental has a reputation for exceptional city-based hotels, many of which are a huge draw for business travellers, but, as we found out when staying in Okinawa, they also do leisure resorts very, very well.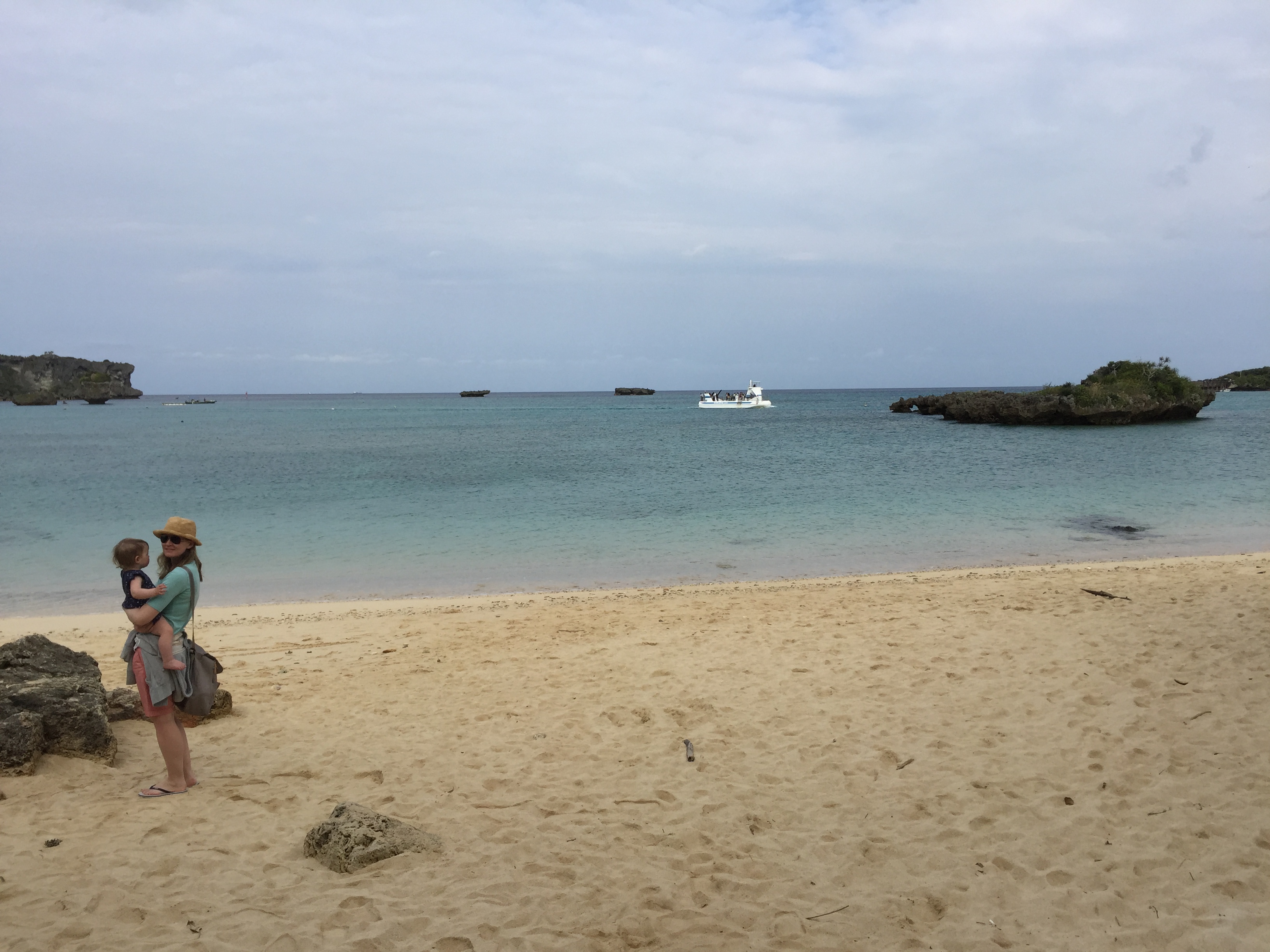 We chose to stay in a stunning premium ocean view room, which had beautiful, far-reaching views of the East China sea. Most importantly, though, was our decision to make out stay even more luxurious by gaining access to the club lounge, which was on the same floor as our room.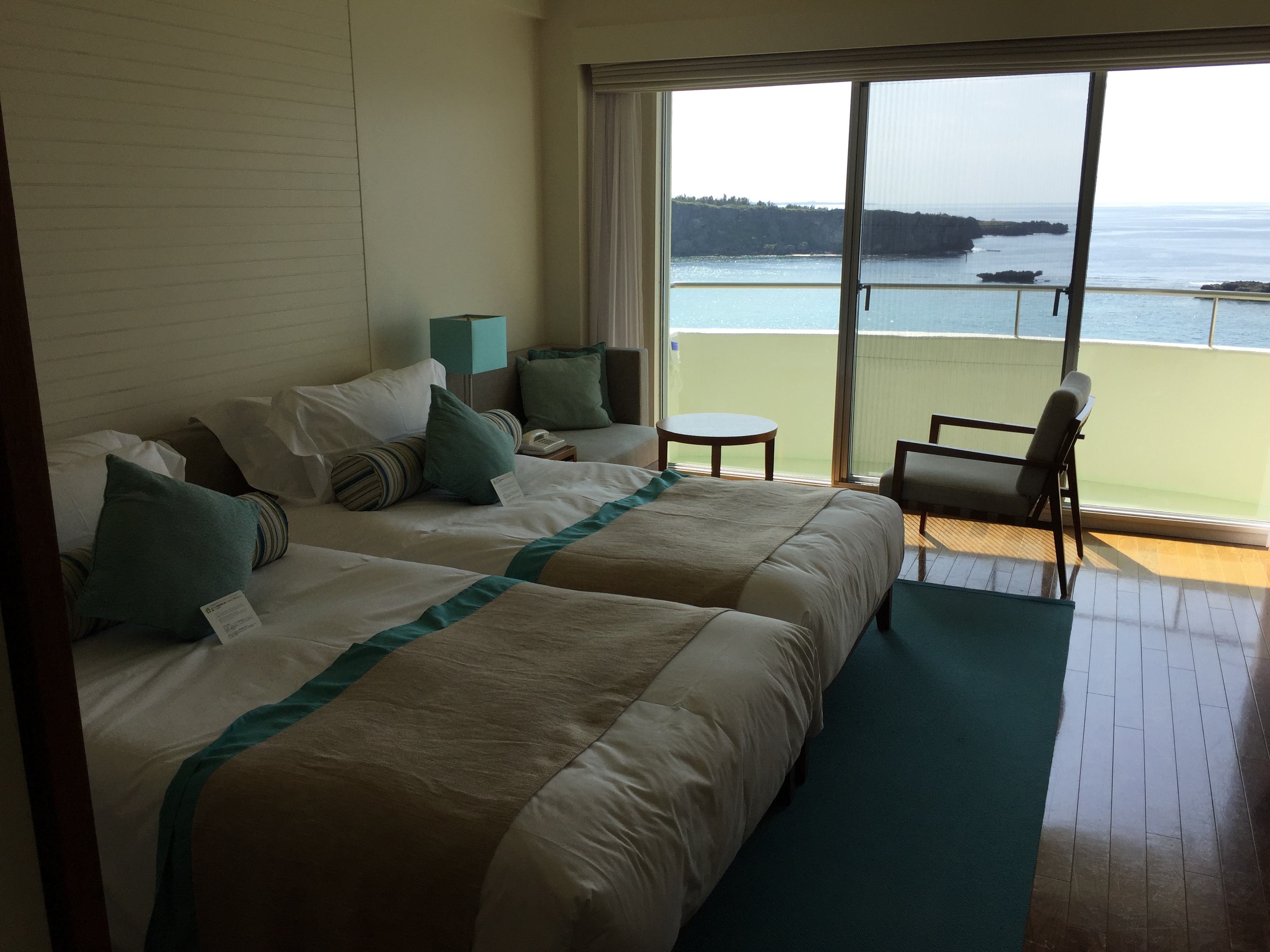 As for the room itself, it easily fit our travel cot and boasted a comfortable king size bed (made up of two beds put together). The room had all the comfortable touches that you want from a home away from home but it was the lounge access that helped make things even more luxurious. With a wide range of snacks, drinks (including alcoholic) and great views across to Nago Bay and the East China sea, it was a really relaxing place to be.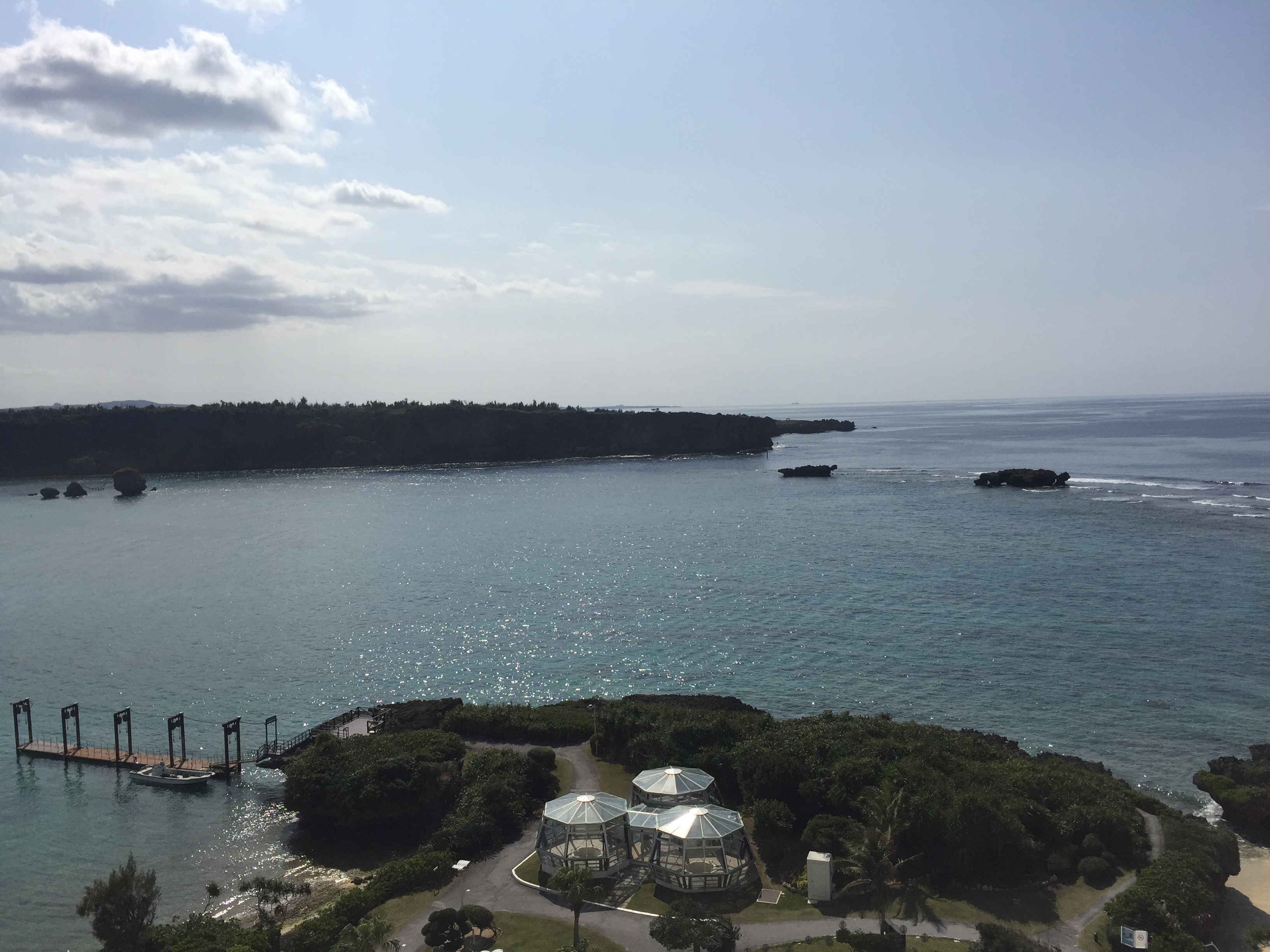 The club lounge is perfect for families during the day, but great for couples in the evening. You can also grab breakfast here if you want to get on with your day rather than going down to one of the restaurants. This convenience also means that if you have a room with access to the club room, you can check in and out of the hotel in a calmer and more intimate environment (with a drink in your hand).
While all this is pretty amazing if you're keen on spending a bit more cash, luxury is not limited to those in premier rooms. With a lobby that offers a range of shops and has a relaxing and friendly vibe, including selling local products alongside your usual staples like gifts, tea and milk for little ones, the hotel swimming pools are also on your doorstep. While some were closed as we were there out of season, those that were open offered a lovely range of activities for adults and little ones (there was even a slide leading into a baby pool, which our little girl couldn't get enough of).
As well as swimming, the hotel offers a Japanese public baths (one for men and one for women) as well as a range of activities to do on the beach. While one of the favourite activities is to use the huge inflatable obstacle course, the one that we enjoyed the most was going out to sea in a boat/submarine that let you explore the underwater world around the hotel without having to go scuba diving or snorkelling, making it far more accessible for our toddler, who was fascinated by the experience.
If you tire of the beach (which you won't – it's a beautiful beach!) or if you're unlucky with the weather, you could check out the amazing soft play. Attached to the hotel, this is soft play done the Japanese way. First of all, the staff take your child's temperature. If it's over the 'normal' range, you're not allowed in. This is a great idea I wish we had in England! Secondly, there are hand sanitising stations dotted around the soft play area to keep things clean.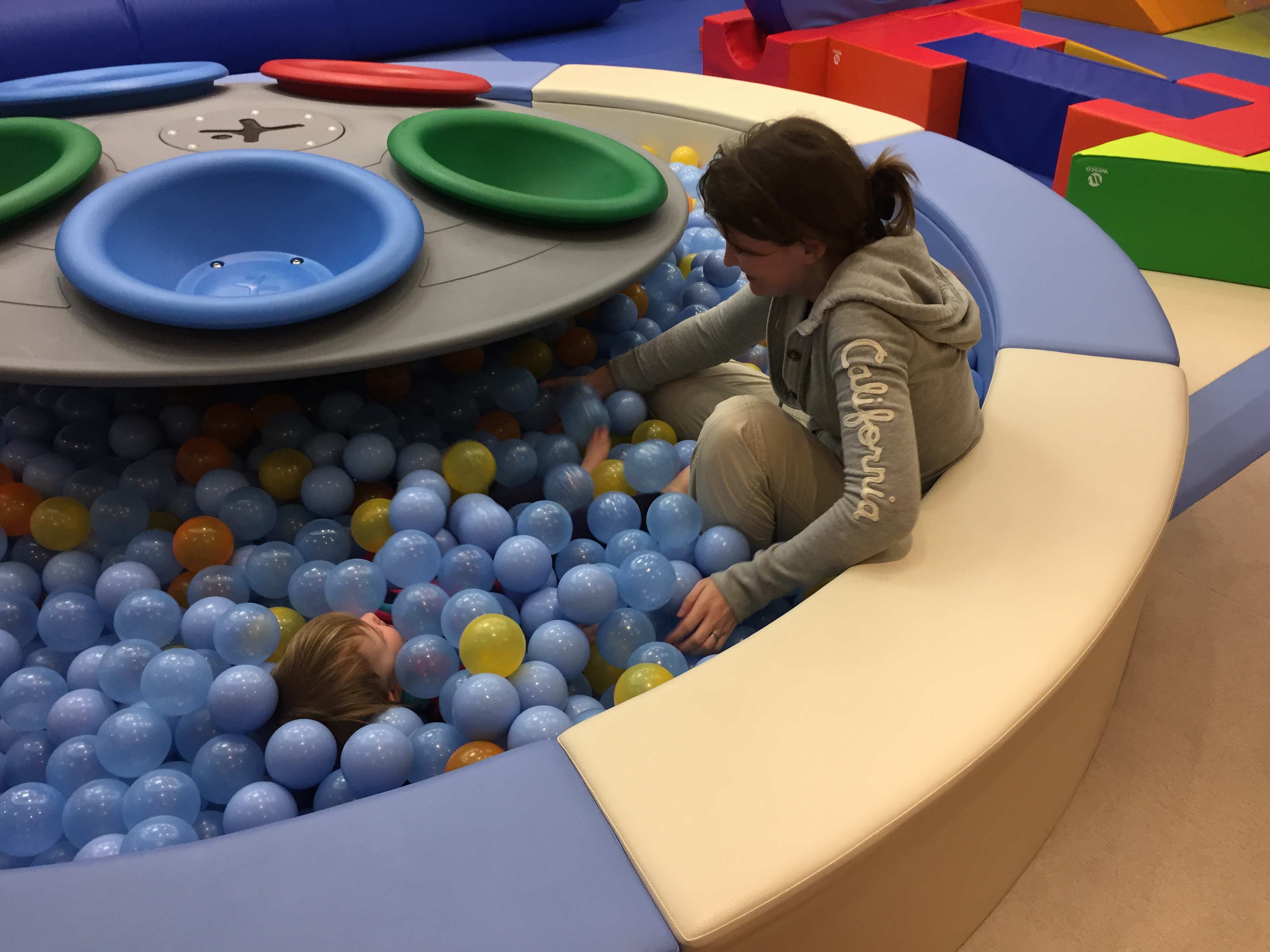 The soft play is designed so that adults can join in with the play experience alongside their little ones. Everything is kept in precise order and there's a real air of calm that allows little ones to explore in a more considered way than some soft plays here. We spent a long time in the soft play with our little girl and we all really enjoyed the session. If soft play isn't your thing or you're feeling competitive, the mini golf is really good fun. The lawns are well-kept and all of the equipment is in good working order.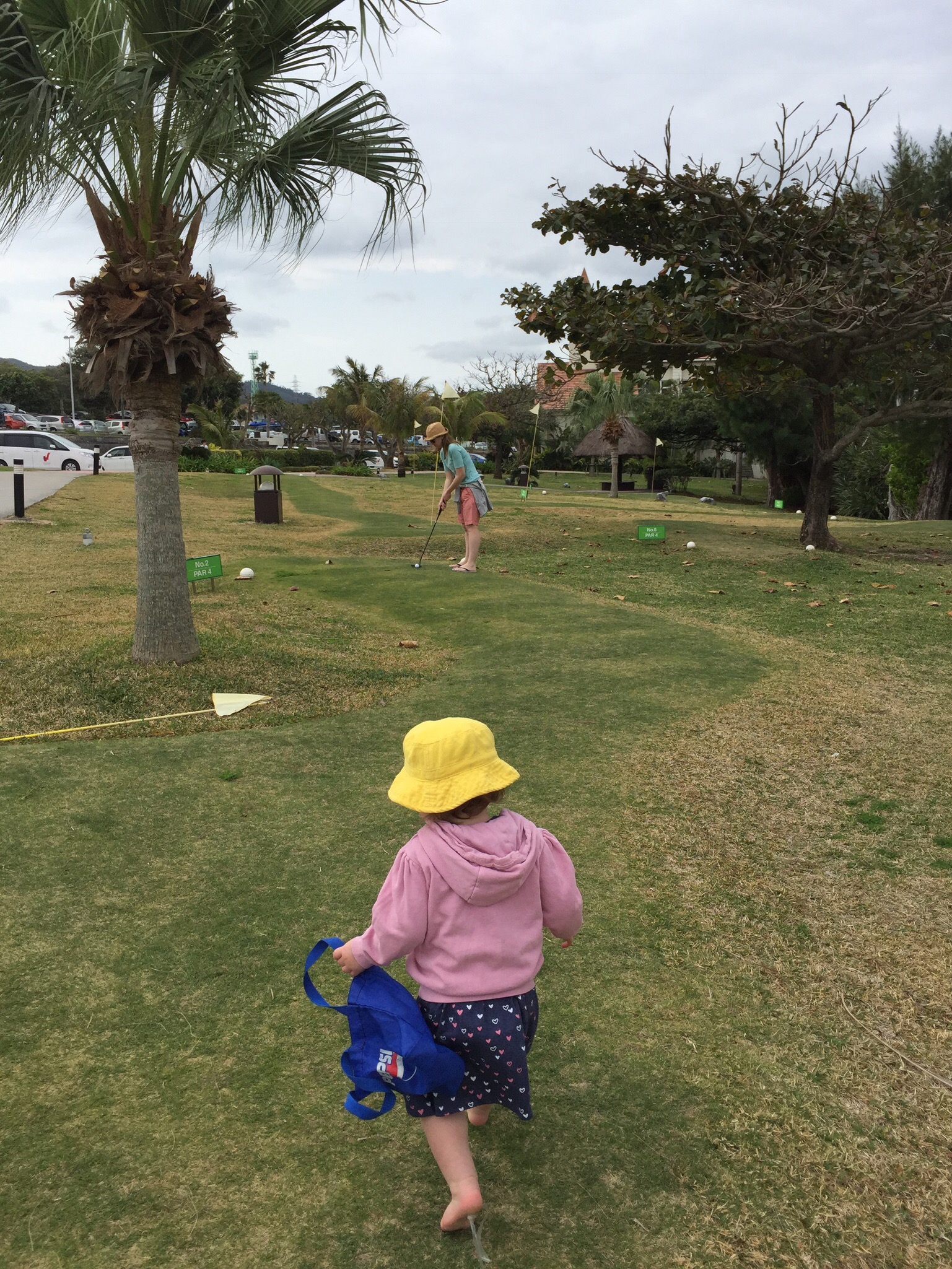 A final word on the food side of things. We ate in one of the hotel's many restaurants once, at the Chinese, and had the all you can eat option, where you order whatever you like off the menu as often as you like.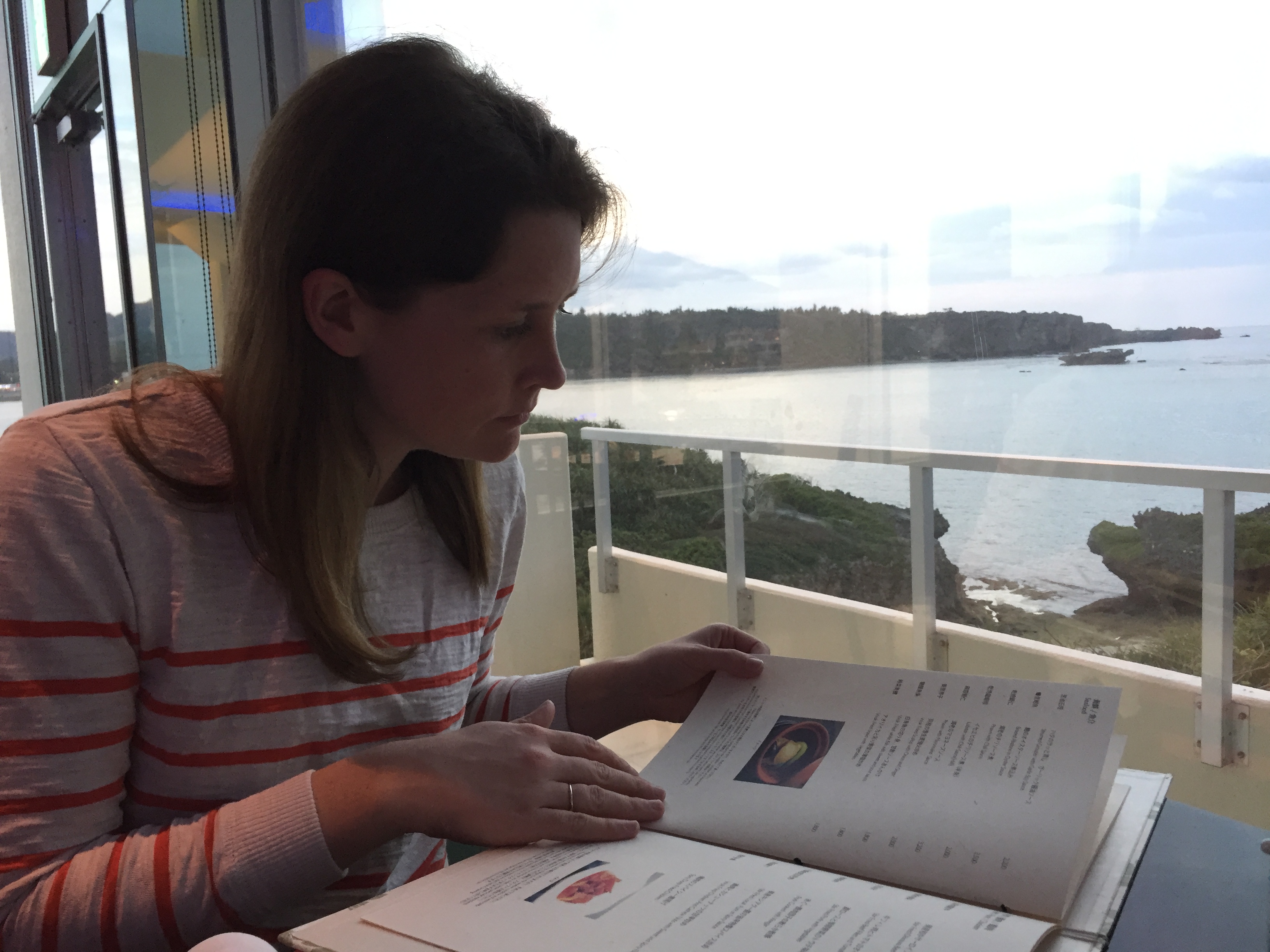 The food was really high-quality, much better than your average Chinese here, and the service was as you'd expect in Japan. It was the breakfasts where the resort excelled as well. We ate at the Western style restaurant on most mornings, and loved the fresh croissants, cooked breakfast options, pancakes, and fresh, hot coffee. There was also plenty of fruit for our little girl to eat.
One tip: it's really worth hiring a car here. This will allow you to go out to eat in the evening should you wish to leave the resort, as well as head to see the whale sharks at the aquarium. If you want to explore some of the local culture, you can also head to the amazing, if sombre, peace museum.